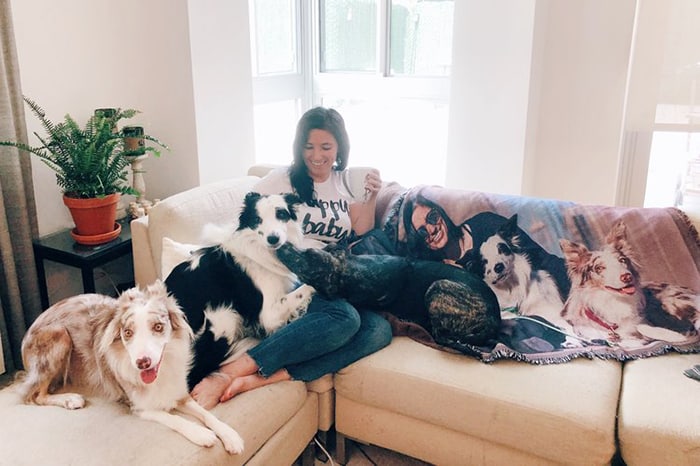 Losing a furry companion can feel like losing a family member. Pets become incredibly special to their owners, and the loss lingers for many years afterwards. When it happens, sending sympathy or pet condolence messages are often the most appropriate thing to do. However, finding the right words can be difficult.
If a friend or loved one has recently lost a pet, you might be looking for the right words to comfort them and convey your support. Below are some condolence and sympathy messages we've carefully put together to help you along. You could also simply draw inspiration from them for your own unique, personalised pet sympathy card or photo gift. Either way, your friend or loved one will appreciate you reaching out in this way during their time of need.
A few tips:
It is best to use the pet's name, instead of referring to them as simply "your dog" or "your cat". If you have a fond memory or can remember a specific physical/personality trait, mention it in the card. It warms their heart to know that you also recognise how special their pet was. If you have photos of the pet, include those with your sympathy message as well!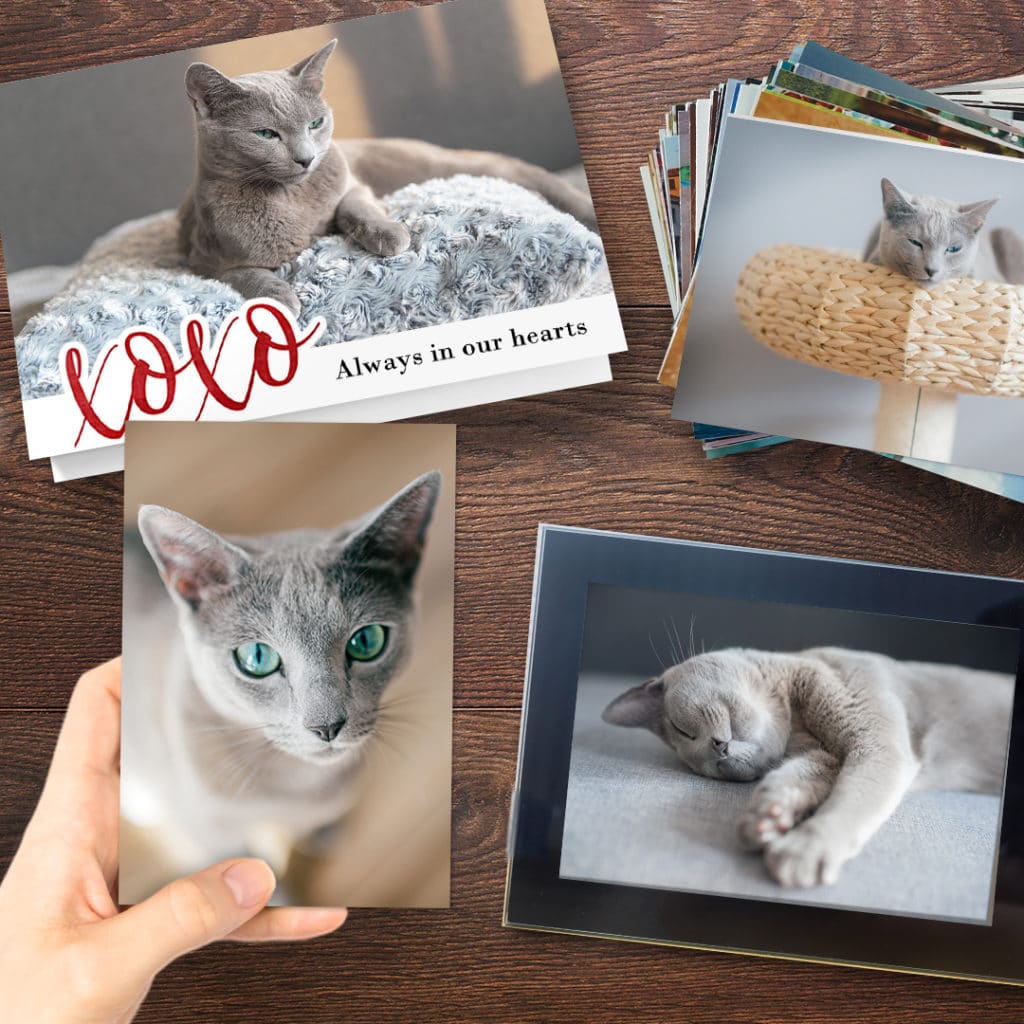 Sympathy quotes
"Our treasured friends bless our lives and give us more love than we ever knew possible. May fond memories of __________ bring peace and comfort to you."
"Don't cry because it's over, Smile because it happened." – Dr. Seuss
"Dogs have a way of finding the people who need them, and filling an emptiness we didn't ever know we had." – Thom Jones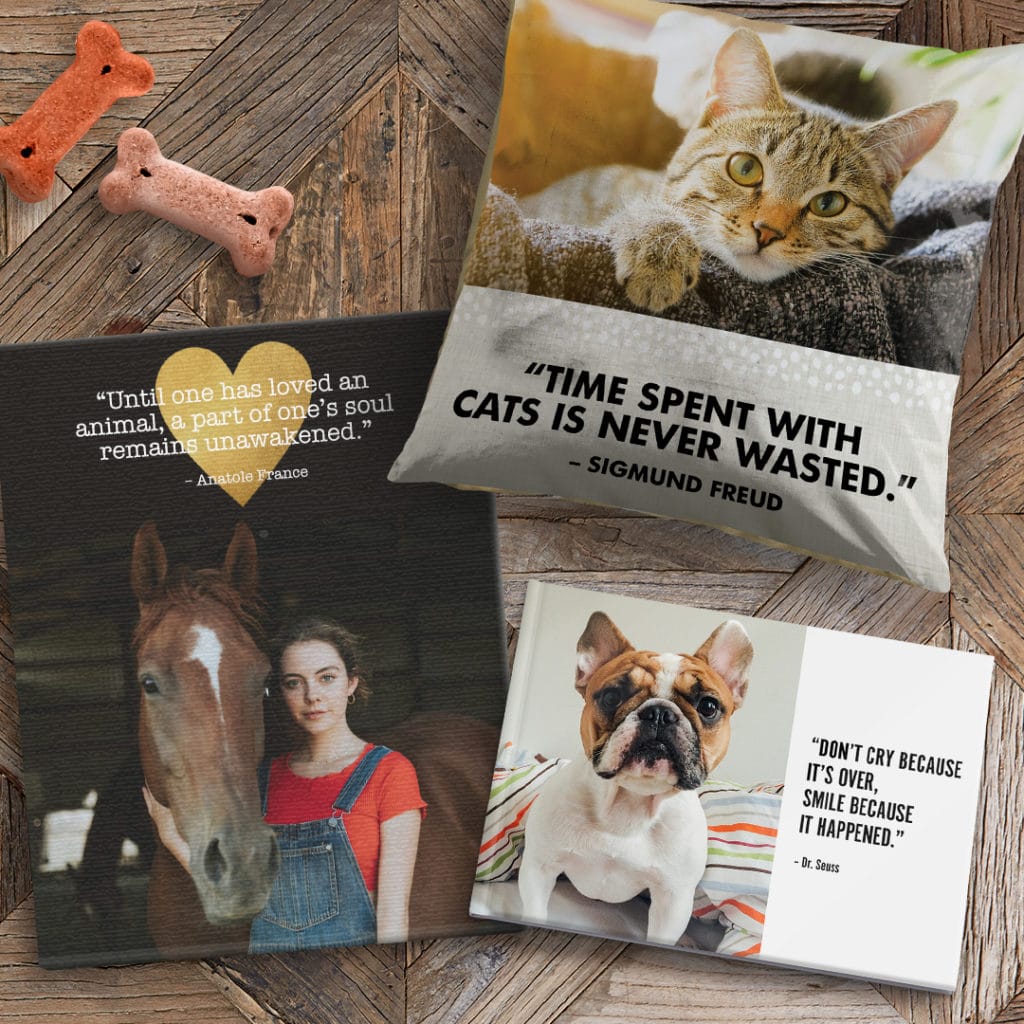 "At first they need us, and then we need them. Wishing you comfort and peace during this difficult time."
"Sometimes losing a pet is more painful than losing a human because in the case of the pet, you were not pretending to love it." – Amy Sedaris
"One day we will again see our animals in the eternity of Christ." – Pope Paul VI
"The heart remembers most what it has loved best. May fond memories comfort you and bring you peace."
"It's hard to say goodbye to such a special companion. My thoughts are with you."
"Not the least hard thing to bear when they go from us, these quiet friends, is that they carry away with them so many years of our own lives." – John Galsworthy
"Heaven will never be Paradise unless my cats are there waiting for me." – Unknown
"Cats leave paw prints in your heart, forever and always." – Unknown
"Of all the words used to describe _________, there is truly only one – Irreplaceable."
"Cats choose us; we don't own them." – Kristin Cast
"Time spent with cats is never wasted." – Sigmund Freud
Religious and inspirational sympathy quotes
"Your favourite chair is empty now, where you would lie and sleep. But the memory of our happy times is mine to always keep." – Unknown
"Our pets are like gifts from God—they come into our lives and bring us such joy without asking for anything in return. We were sorry to hear of your loss and extend our sympathies to you and your family. Your [dog/cat] will be greatly missed by all who knew [him/her]."
"A pet is never truly forgotten until it is no longer remembered." – Lacie Petitto
"When I needed a hand, I found your paw." – Unknown
"His ears were often the first thing to catch my tears." – Elizabeth Barrett Browning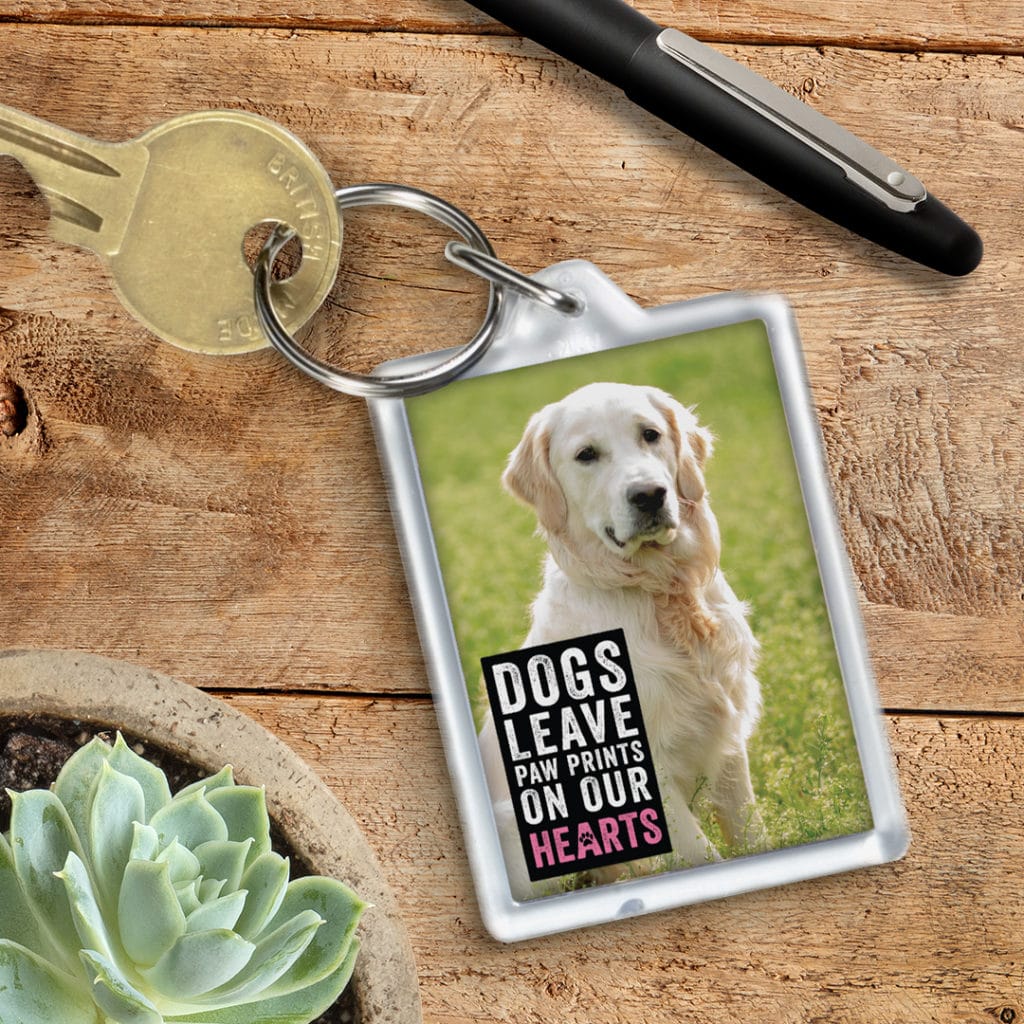 "[Insert pet's name]'s joyous spirit and loving demeanour touched everyone who met him, and [he/she] will live on in the hearts of many. May God give you strength and peace at this difficult time."
"I believe cats to be spirits come to earth. A cat, I am sure, could walk on a cloud without coming through." – Jules Verne
"Heartbreak is life educating us." – George Bernard Shaw
"Until one has loved an animal, a part of one's soul remains unawakened." – Anatole France
"No one can truly understand why dogs are called "man's best friend" until they have experienced the loss of one." – Unknown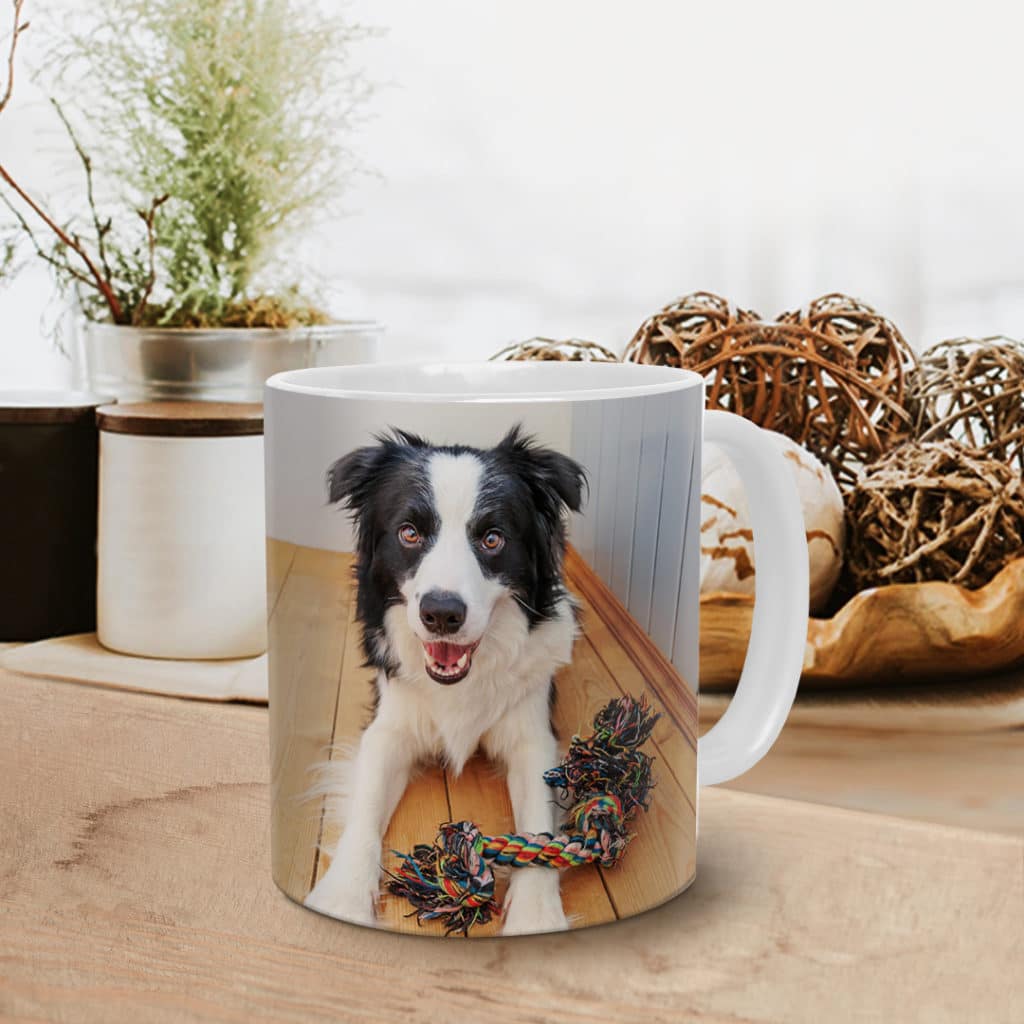 "When the cat you love becomes a memory, that memory becomes a treasure." – Unknown
"I was deeply saddened to hear of your loss. [Insert pet's name] was such a beautiful ray of light in the lives of all who knew [him/her]. You are in my thoughts and prayers."
"A cat has absolute emotional honesty: human beings, for one reason or another, may hide their feelings, but a cat does not." – Ernest Hemingway
"Dogs' lives are short, too short, but you know that going in. There's such beauty in the hard honesty of that, in accepting and giving love while always aware that it comes with an unbearable price." – Dean Koontz
"Animals have come to mean so much in our lives. What's one thing that we have in our lives that we can depend on? A dog or a cat loving us unconditionally, every day, very faithfully." – Jon Katz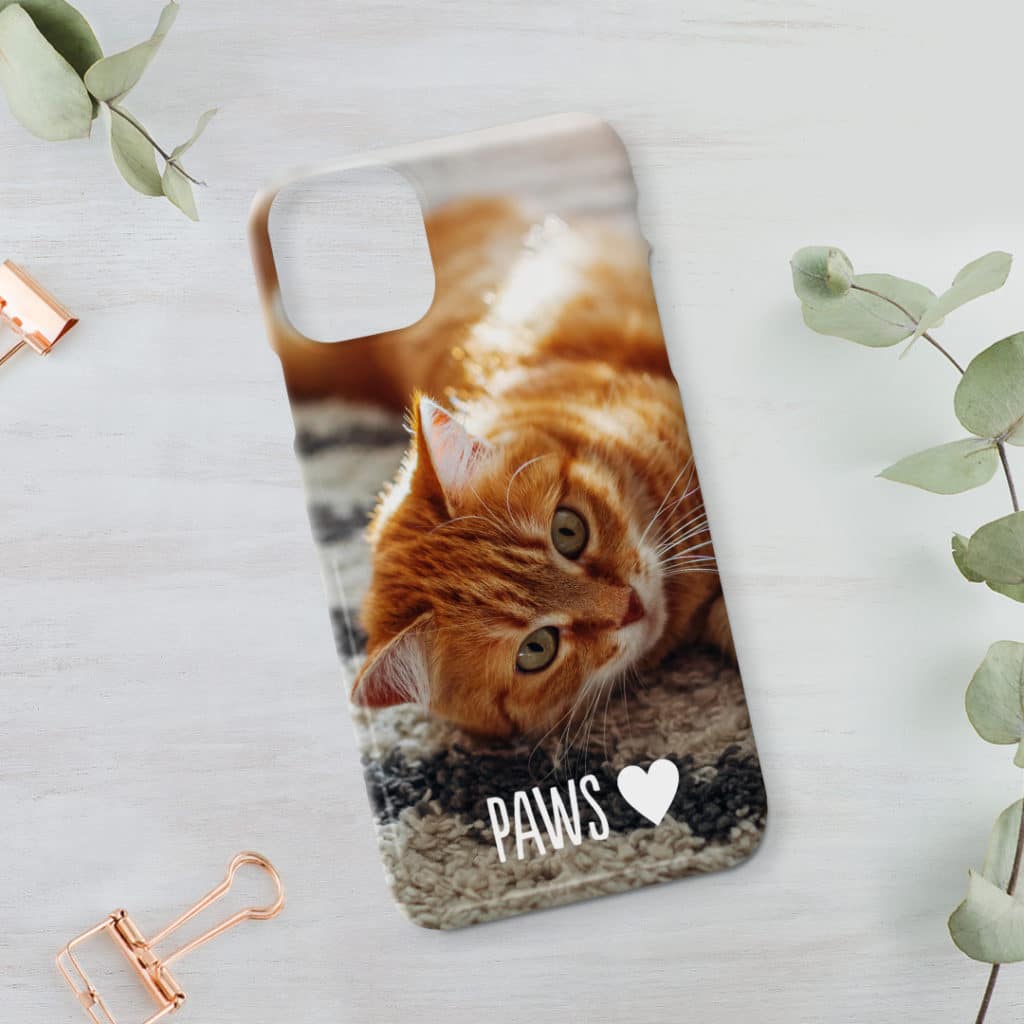 We hope this helps you celebrate their memory and remember the good times you all shared. Visit the site for more pet & sympathy gift ideas.
Snapfish + Macmillan are working in partnership to raise vital funds. For every greeting card or flat card set sold, Macmillan receive up to 15p.
If you give or receive pet sympathy gifts or cards, please share with us on social media! You can tag us using @snapfishuk in your photos on Instagram or Facebook or use the hashtag #snapfishuk. Don't forget to follow us on Twitter and Pinterest, too!