Who isn't searching for a simple and easy yet stylish and affordable home decor update these days? Give your photo an artistic touch with an elegant shadowbox frame and relive your most precious memories every time you look at the walls in your home or office. Our Framed Canvas Prints are perfect for those in need of some kind of change but don't want to break the bank with big new furniture purchases. (These also make for an impressive and thoughtful gift for loved ones!)
Key features of the new framed canvas print
Each canvas print is finished with a black shadowbox frame, depth 3.2cm (0.4″)
Snapfish offers you a large selection of layouts, embellishments, backgrounds and fonts, so you can unleash your creativity too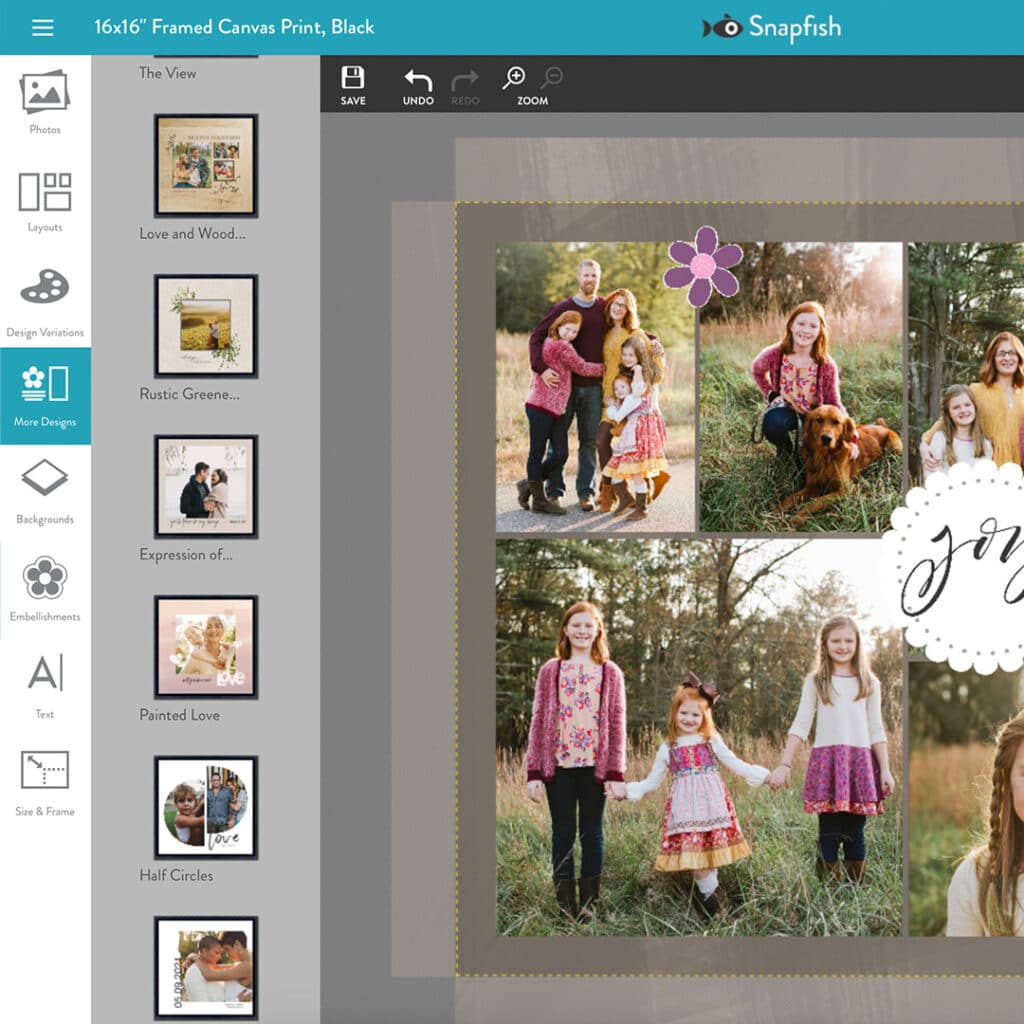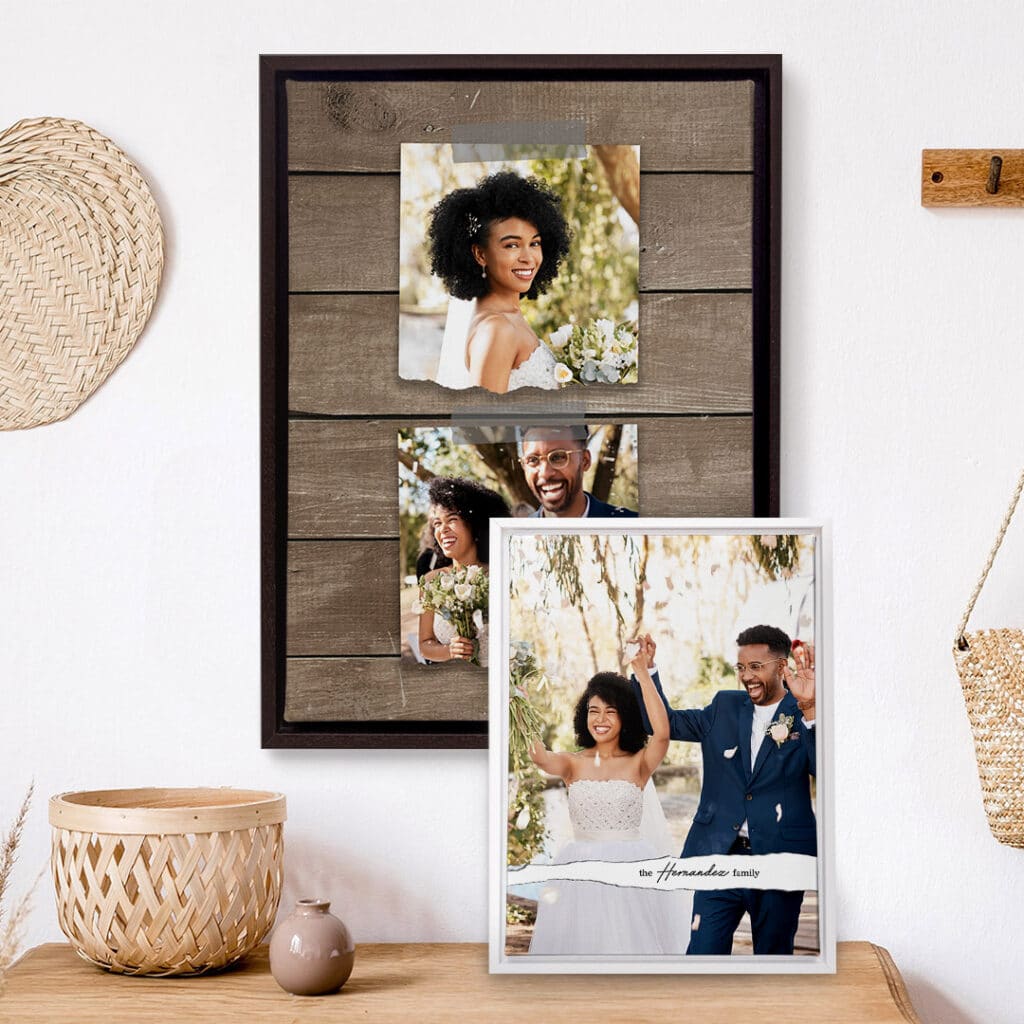 Choose between nine sizes
Choose between Black, White or Walnut frame colours
Explore some of our other options
Framed Prints
Our ready-to-hang Framed Photo Prints can be either wall-hung or placed on a desk using easel back. They are available in eleven sizes. Choose between Black, White, Silver & White frames.
Framed & Unframed Photo Tiles
Photo Tiles are a versatile option for instant and convenient gallery walls. Each photo tile includes a self-adhesive strip for easy sticking and repositioning on the wall. Choose between Black & White frames, metallic or standard, square, rectangular or hexagon shaped tiles. Mix them up on your wall with our framed photo prints for a unique style.
Slim & Premium Canvas Print
Select a slim canvas profile or more traditional premium depth canvas profile.
Choose from our wide range of sizes; portrait, landscape, or square orientation available.
Large selection of layouts, embellishments, backgrounds and fonts, so you can unleash your creativity.
Available in 11 sizes. Choose between Black, White or Walnut frame.
Browse our full range of wall art options here, from hanging acrylic prints to wood panels and poster prints.
Consider even using scans or photos of your kids' paintings and drawings and turning them into photo tiles for their bedrooms. It's an affordable way for your child to feel proud of their work and personalise their room with their own arty gallery wall! You could also create different photo tiles to change with the seasons.
Need more home decor and photo gift inspiration? Check out our GiftFinder. Simply indicate your budget, the occasion, how much time you have and how many photos you'd like to use and we'll suggest the ideal photo product for you!
We can't wait to see how you customise your new Framed Canvas Print!
Don't forget to tag your photo stories on Facebook, Instagram or Pinterest with @snapfishIE and #snapfishie. We love seeing what you create.