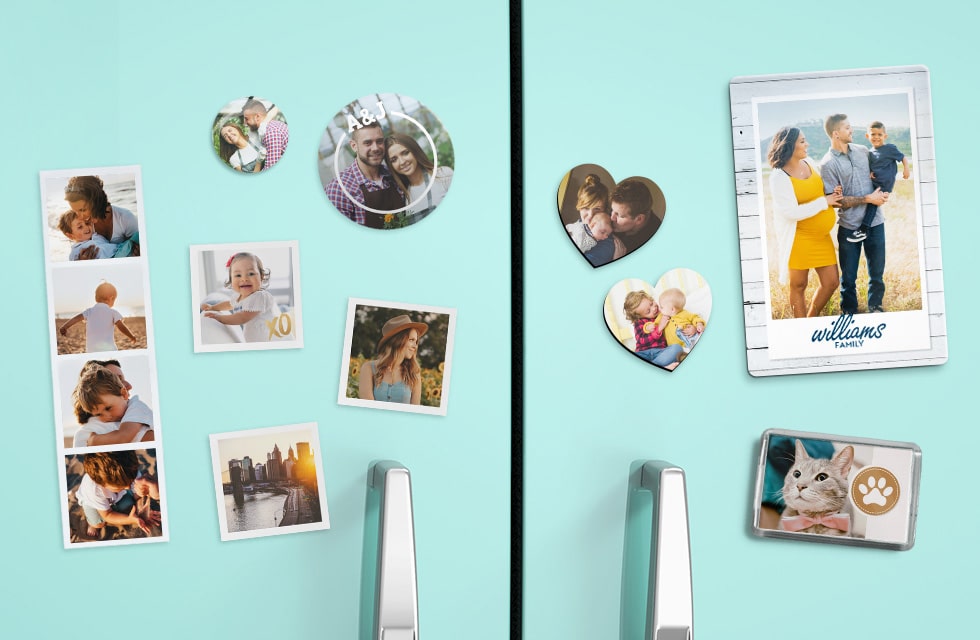 Make the most of personalised photo magnets.
Turn any metal surface into a photo gallery with personalised photo fridge magnets. Send out Save-the-Date magnets to wedding guests; add every holiday, adventure, and special memory to a fun magnet that you'll treasure forever. Photo magnets look stunning on display anywhere, from a locker to your fridge door!
Make customised photo magnets on the go with our new and improved Snapfish App. It's a cinch to add photos directly from your phone or tablet and hold on to your favourite moments for years to come.
The Expanded Magnet Product Range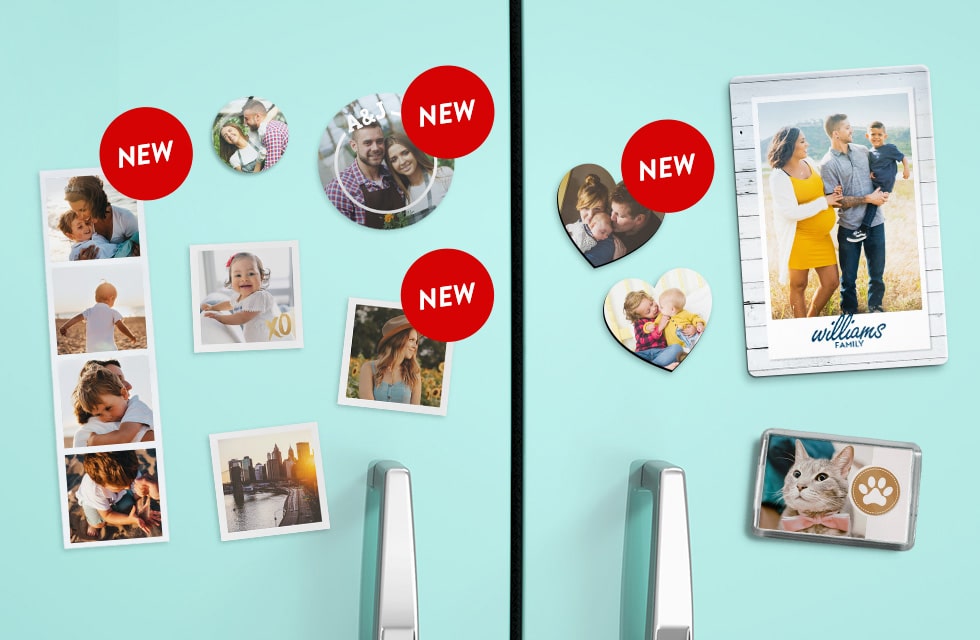 Our expanded fridge magnet range now includes traditional acrylic magnets, flexible photo magnets and now we have new heart shaped magnets, fun photo strip magnets and tiny square magnets to up your magnet game around the home and office.
Shop the Photo Magnet range:
7.5×7.5cm (3×2") Flexible Magnet
15x10cm (6×4") Flexible Magnet
7.5x5cm (3×2") Acrylic Magnet
New: Heart Shaped Magnets available in two sizes (5cm (2″ ) and 10cm (4″))
New: New Magnetic Photo Strips (10 square photos per set)
New: New Mini 6.4cm (2.5") Square Magnets (4 strips of 4 photos each supplied in white card sleeve)
New: Button Badge Magnets come in two adorable sizes, 1.25″ and 2.25″. (Tip: Pair your new Button Badge Magnet with a Button Pin Badge or Button Badge Keyring for maximum cuteness!)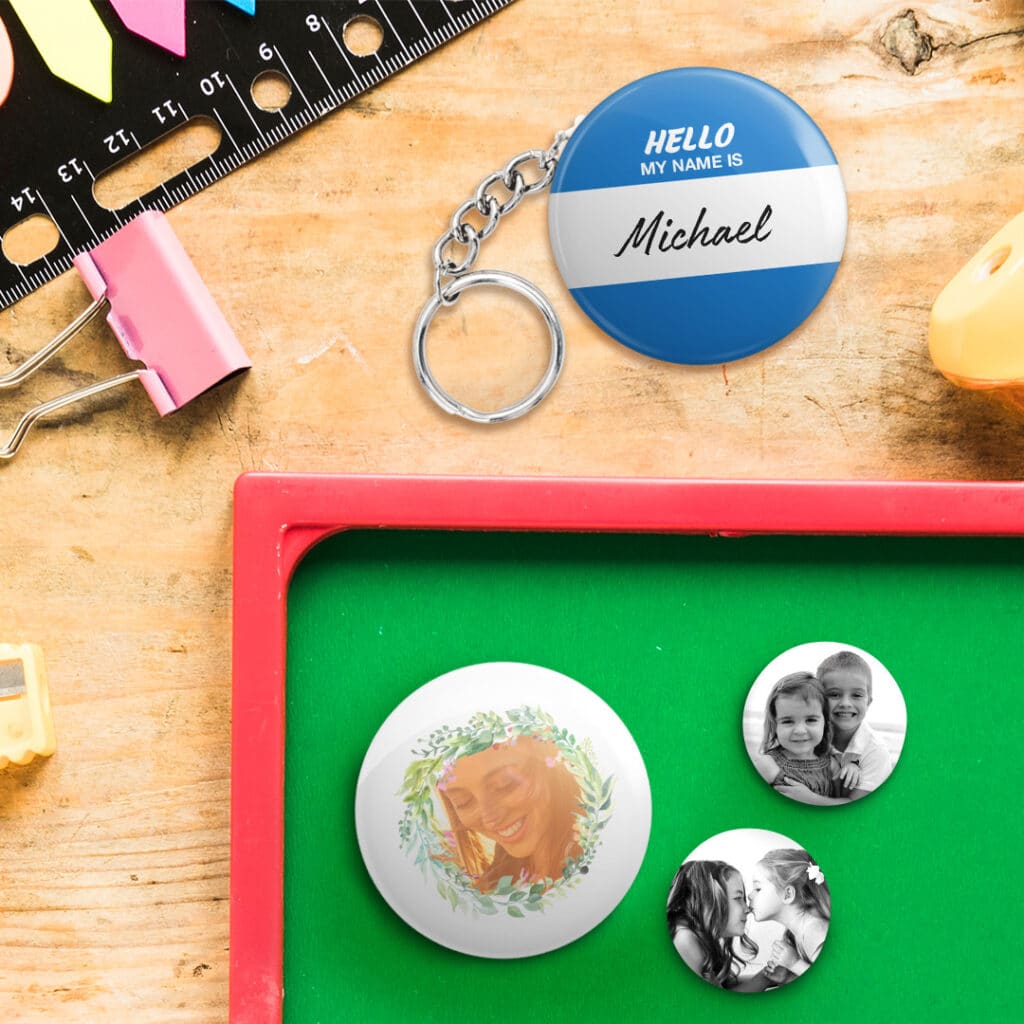 Ideas & Inspiration
Sweet Reminders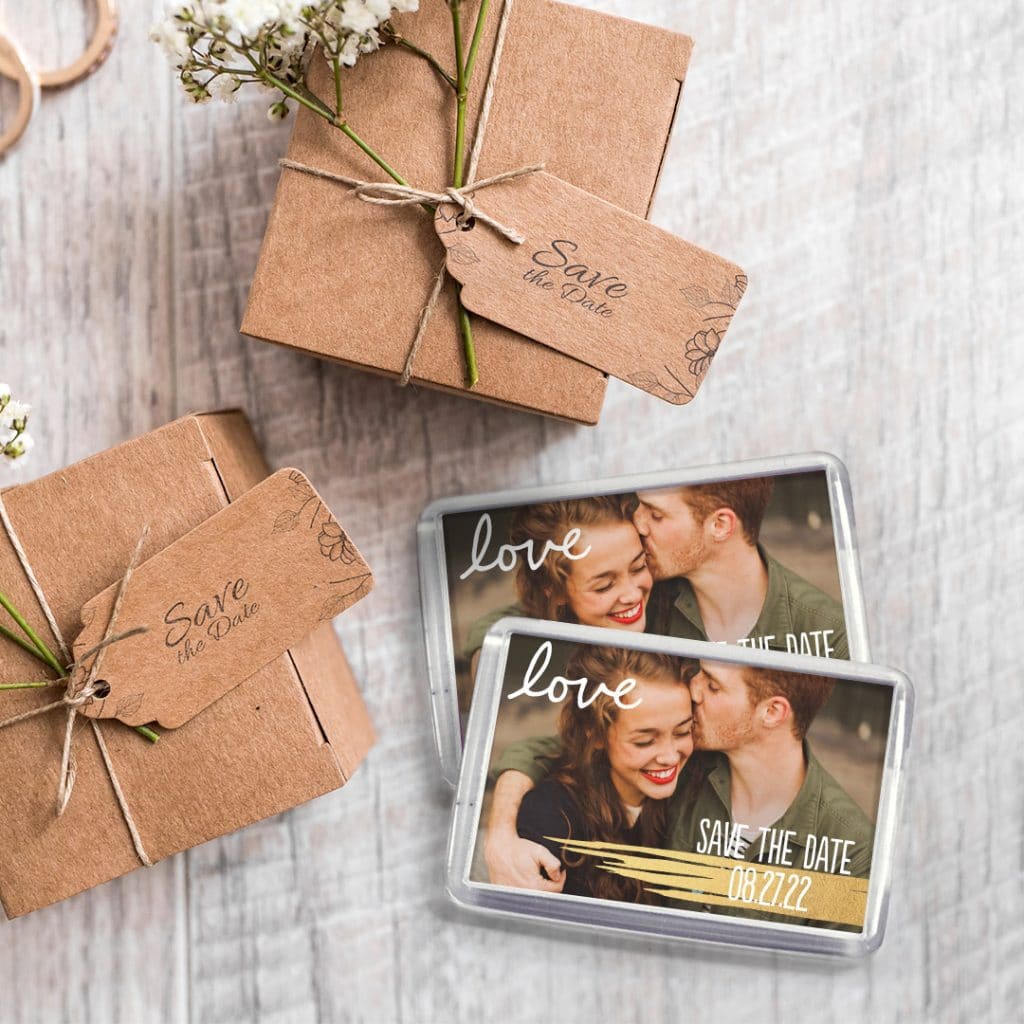 Send out Save-the-Dates for your upcoming wedding in magnetic form, or gift some as wedding party favours.
Family Gallery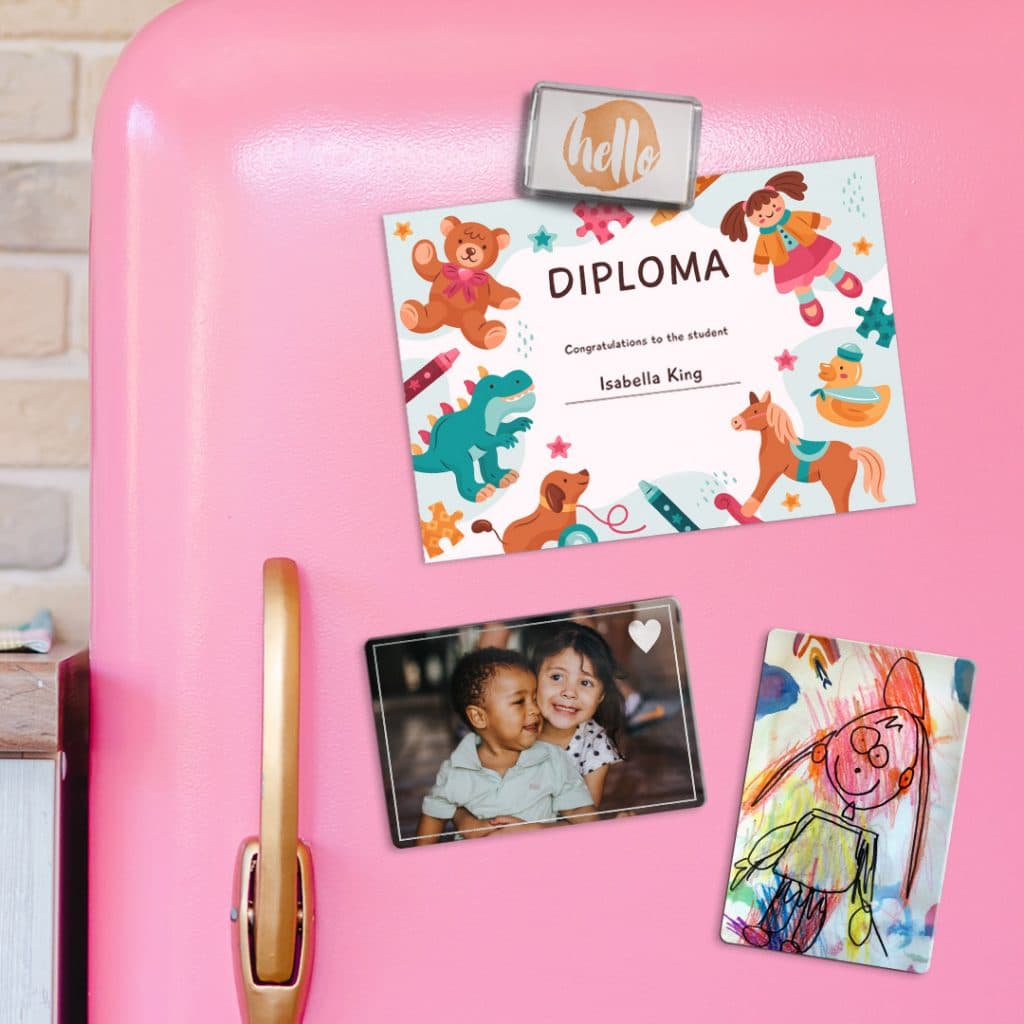 Proudly display and show off your child's artwork or certificates on the fridge or on any metal surface in their room. Create your own magnetic gallery wall for maximum artsy effect!
Well Said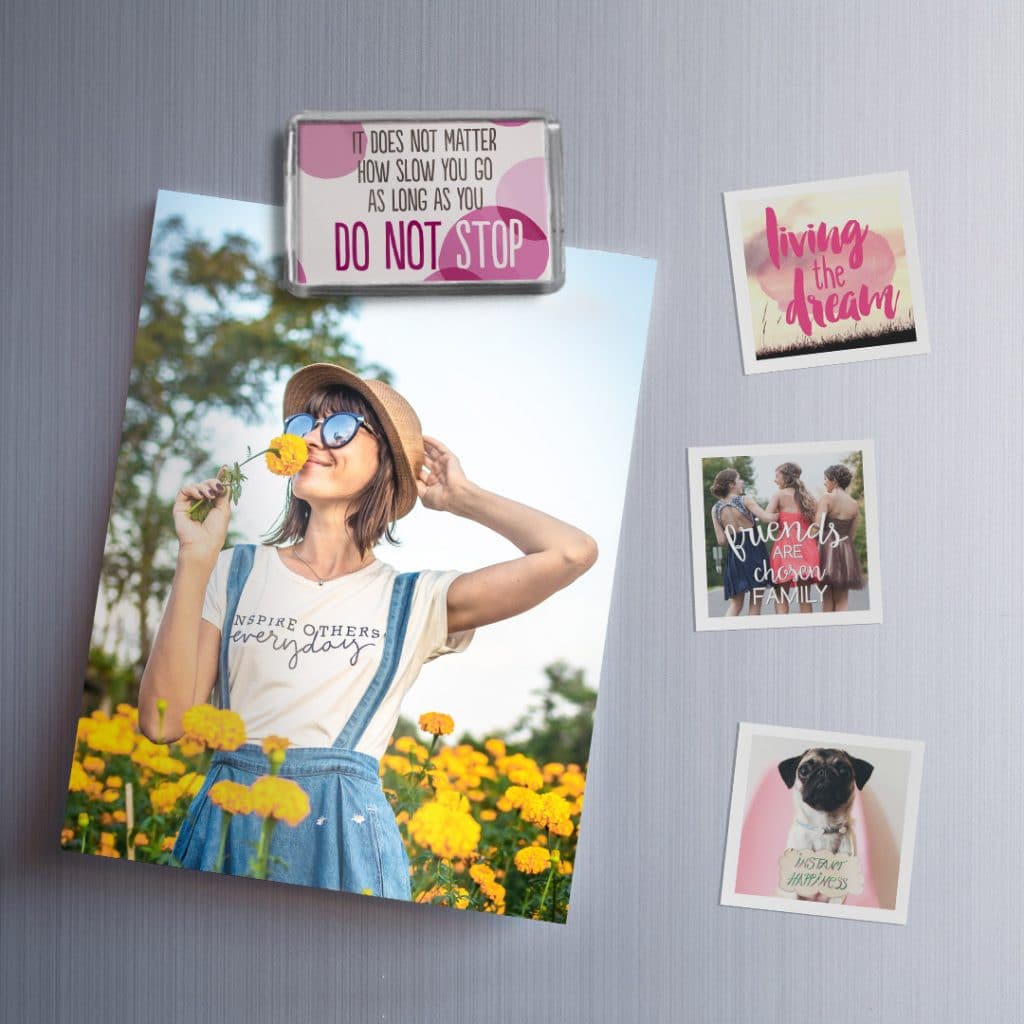 Print your favourite quotes onto magnets for daily inspiration with every visit to the kitchen and fridge.
Home, Sweet Home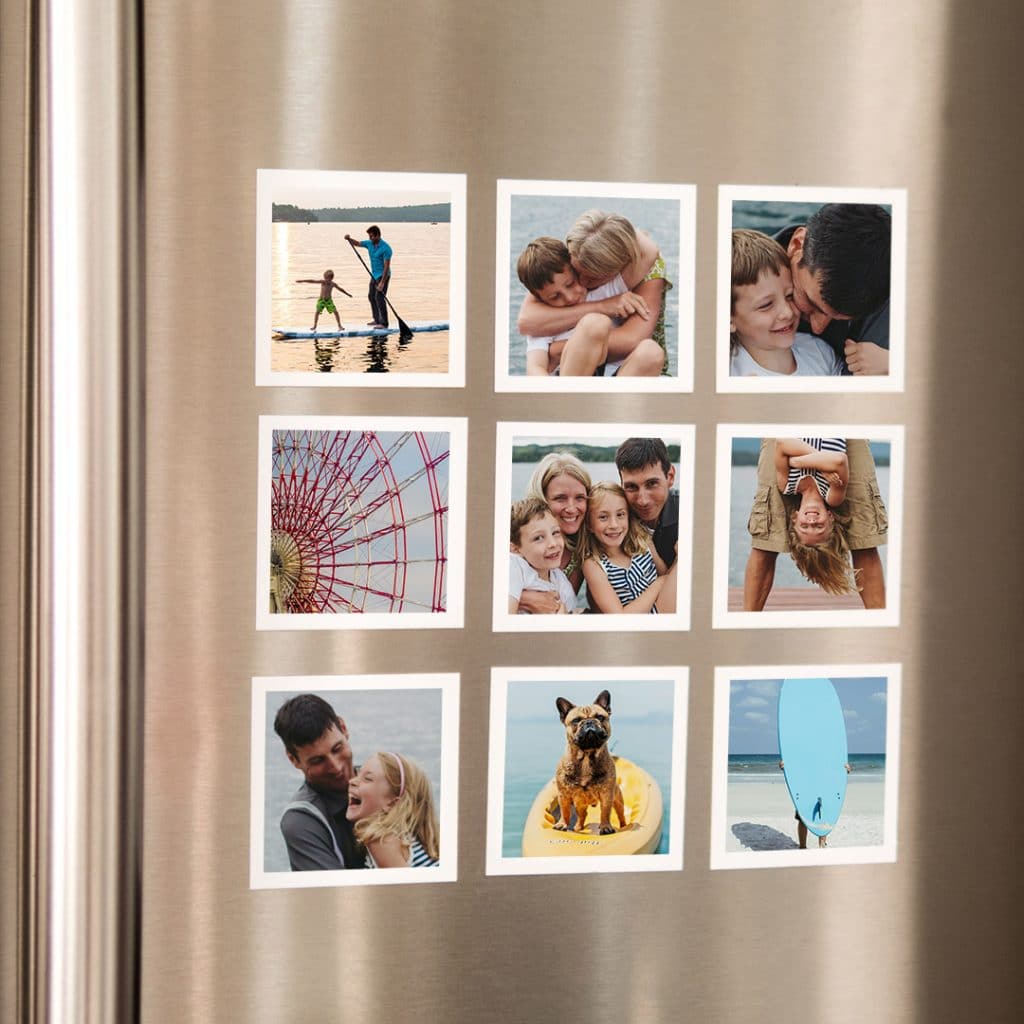 Bring some life and personality to your fridge and appliances with customised magnets featuring your favourite family moments and holidays.
Key To Your Heart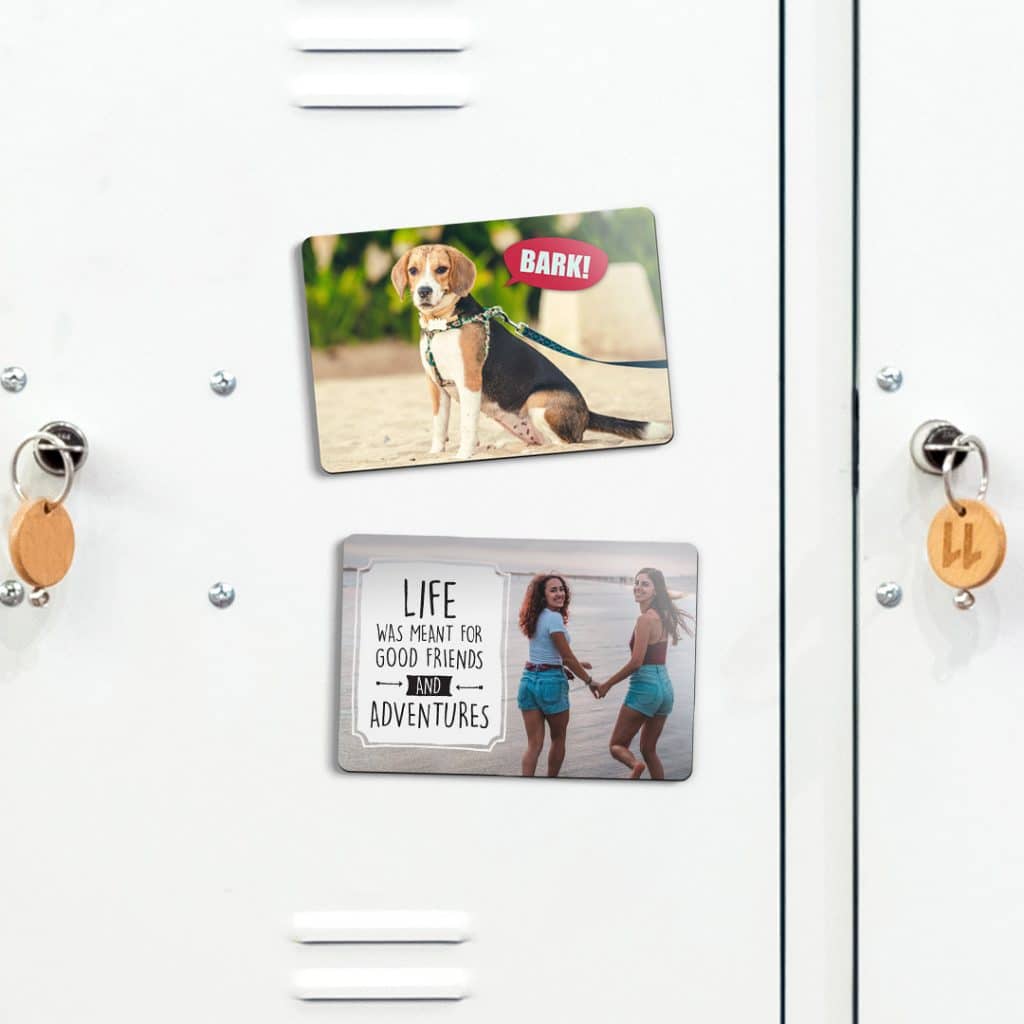 Store your best memories with photo magnets for your locker at the gym, at school, or any metal surface at work.
Designs For Every Occasion
Wedding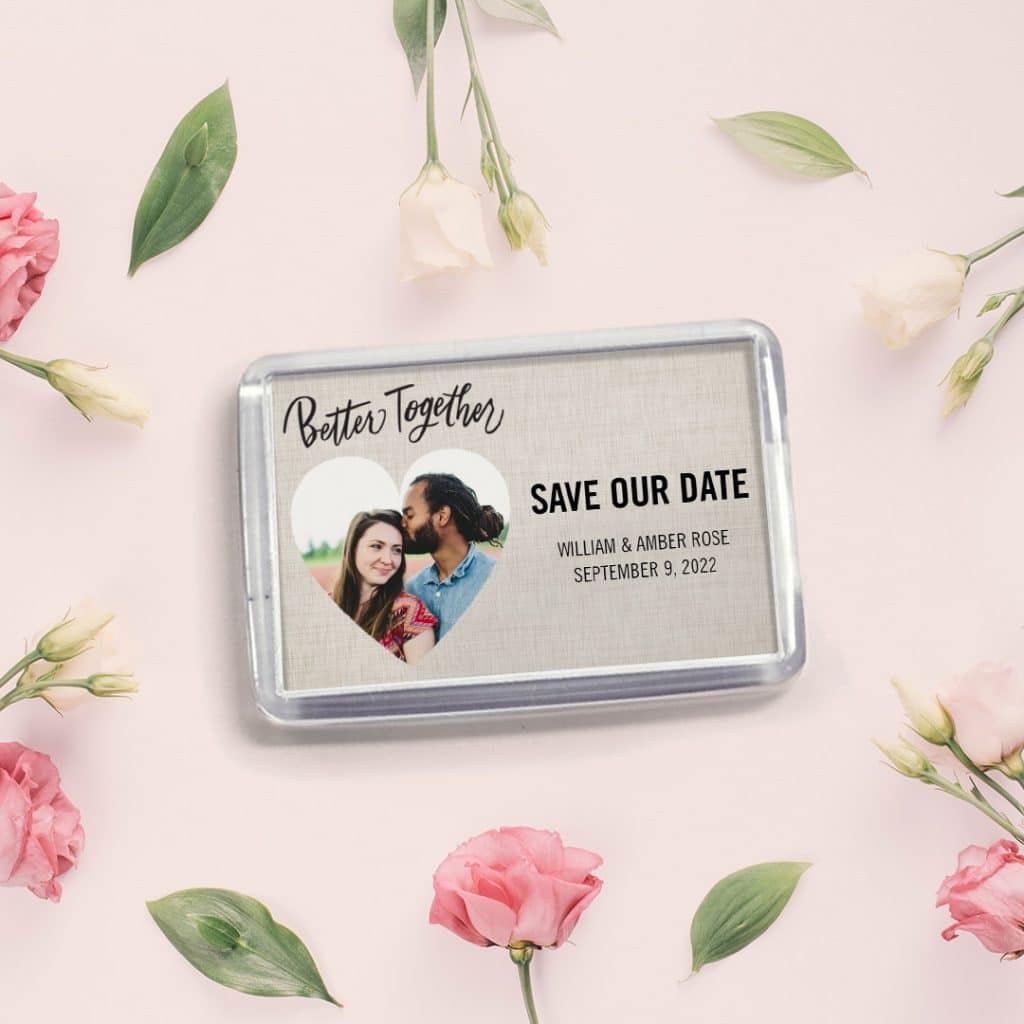 These personalised photo magnets are perfect for creating unique Save-the-Date reminders for your wedding or special event with ease.
Child-Friendly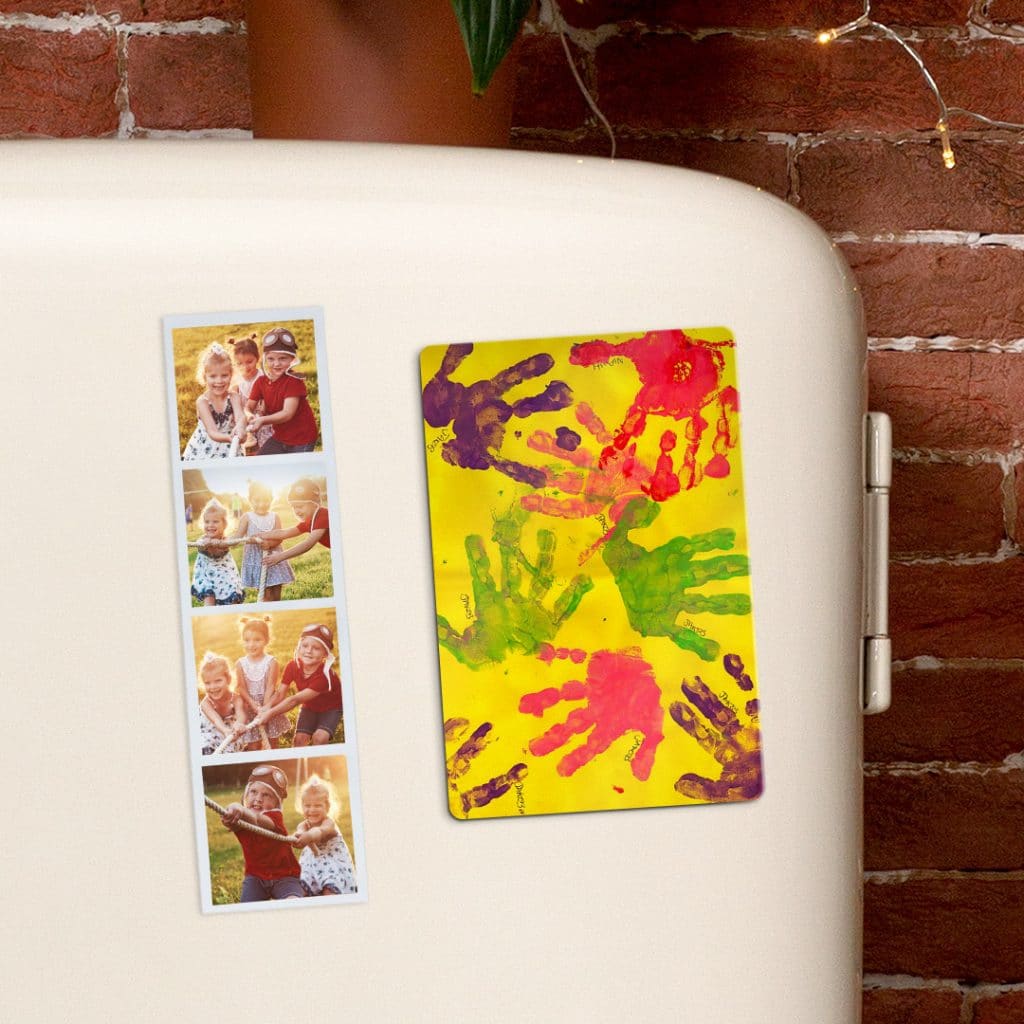 Magnets are ideal for displaying kids' art or celebrating their sports and academic achievements. Either use them to stick their drawings on the fridge, or scan/ photograph their drawings and print them as unique school achievement magnets.
Mother's Day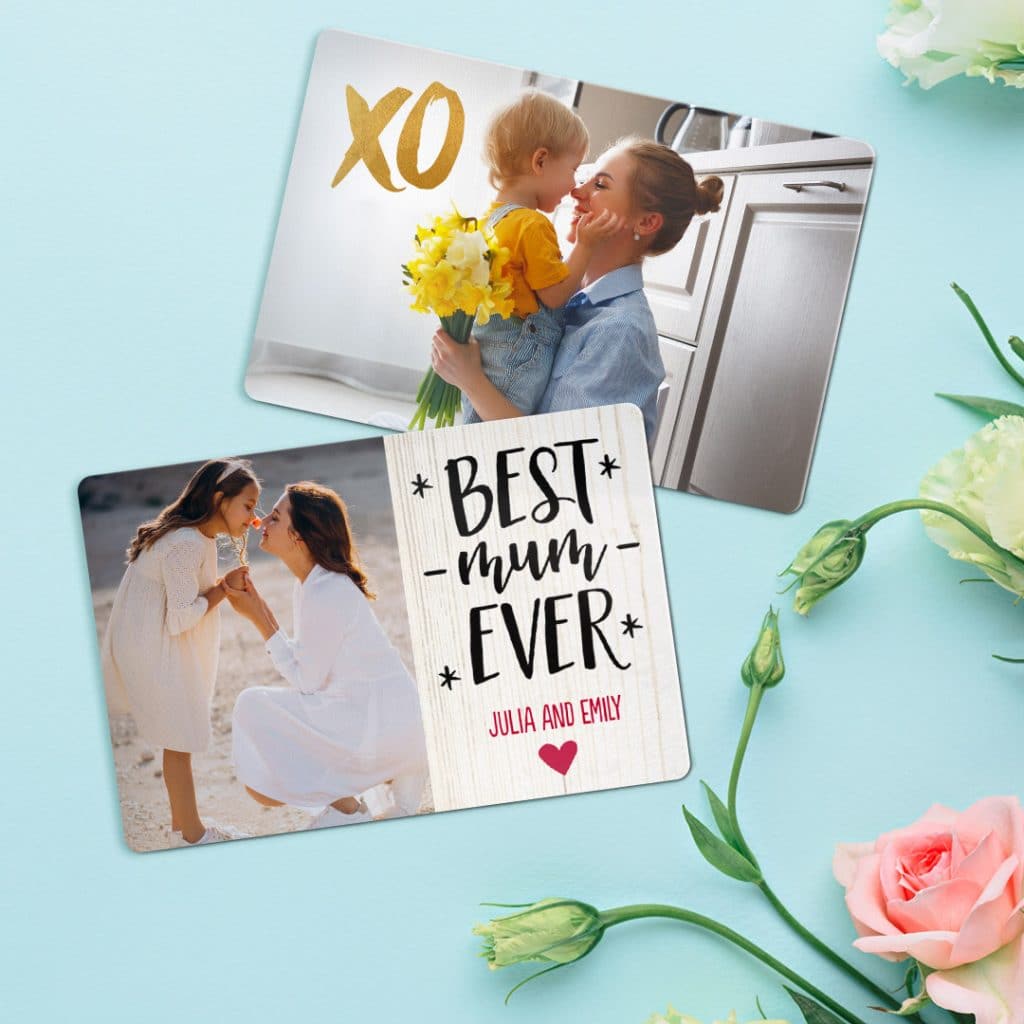 Pay tribute to Mum, Gran, Godmother, and Aunt, with a personally designed and thoughtful magnet.
Father's Day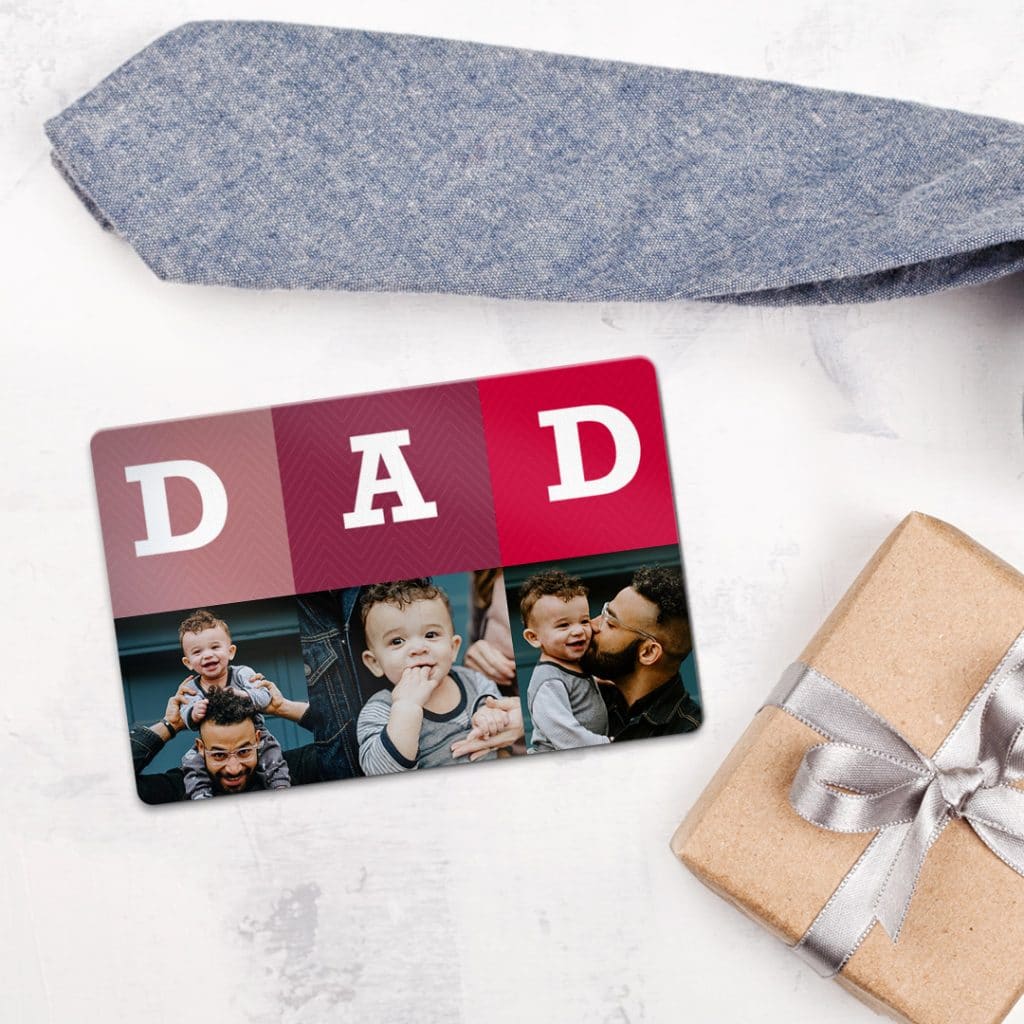 Make Dad, Grandfather, Godfather, and Uncle, feel special with a custom photo magnet.
New Baby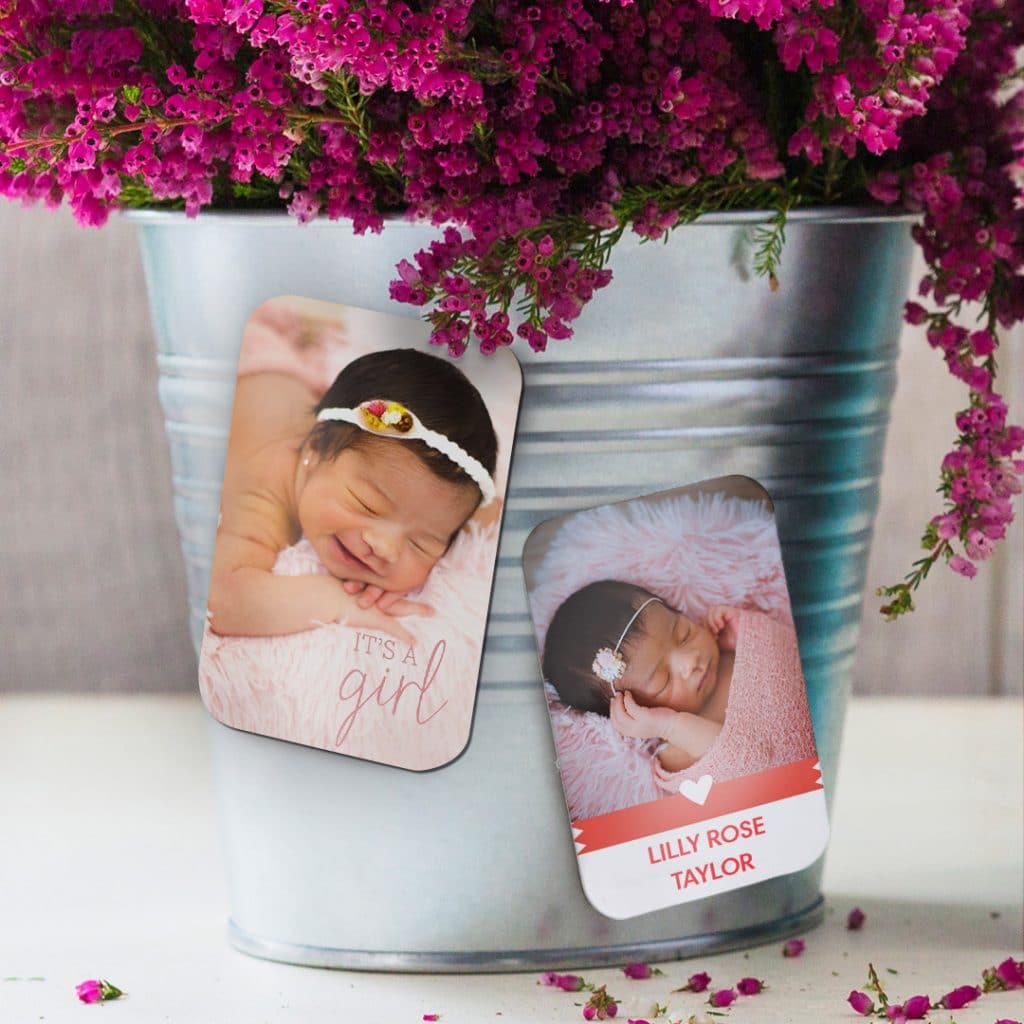 Celebrate the newest addition to your family, either immediate or extended, with an adorable photo magnet featuring your new baby.
Festive Greetings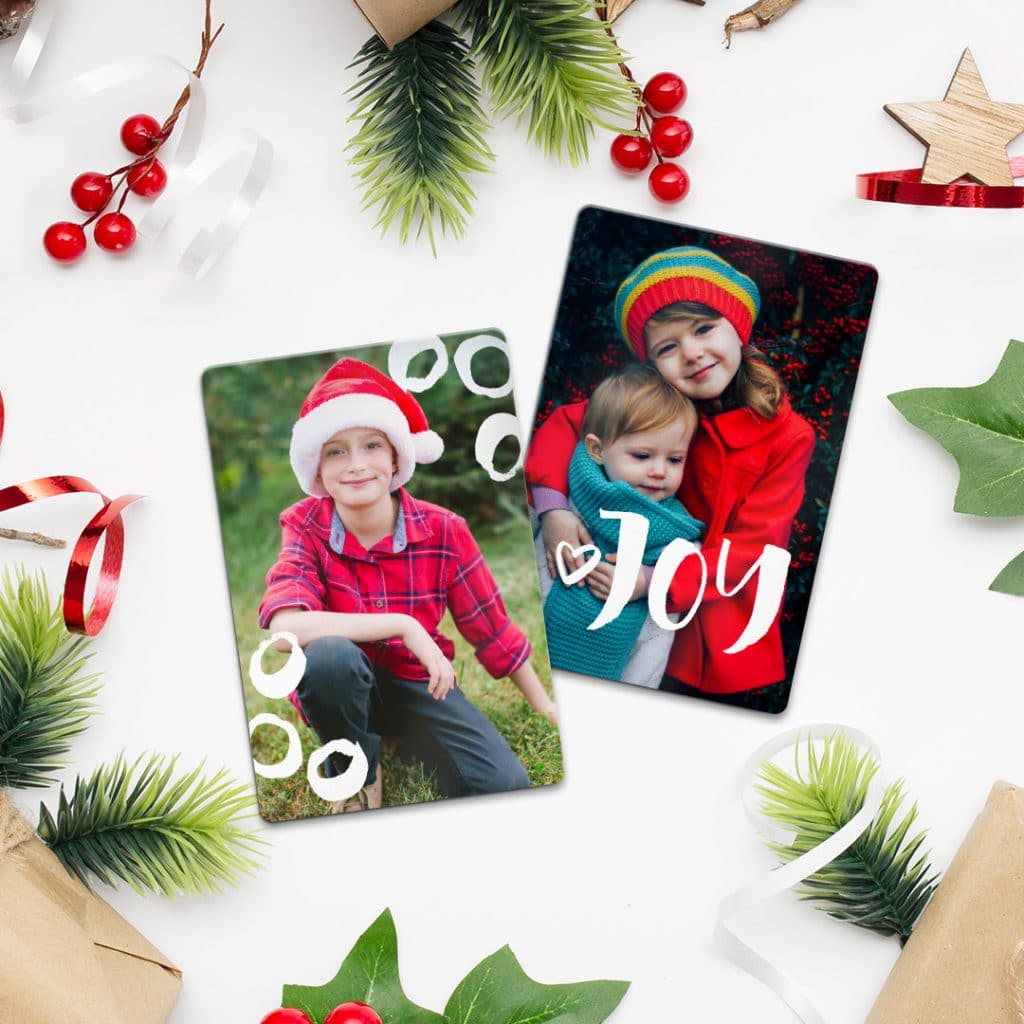 Commemorate the seasons, Christmas, and other special occasions, by sending a heart-warming greeting to a loved one in magnet form.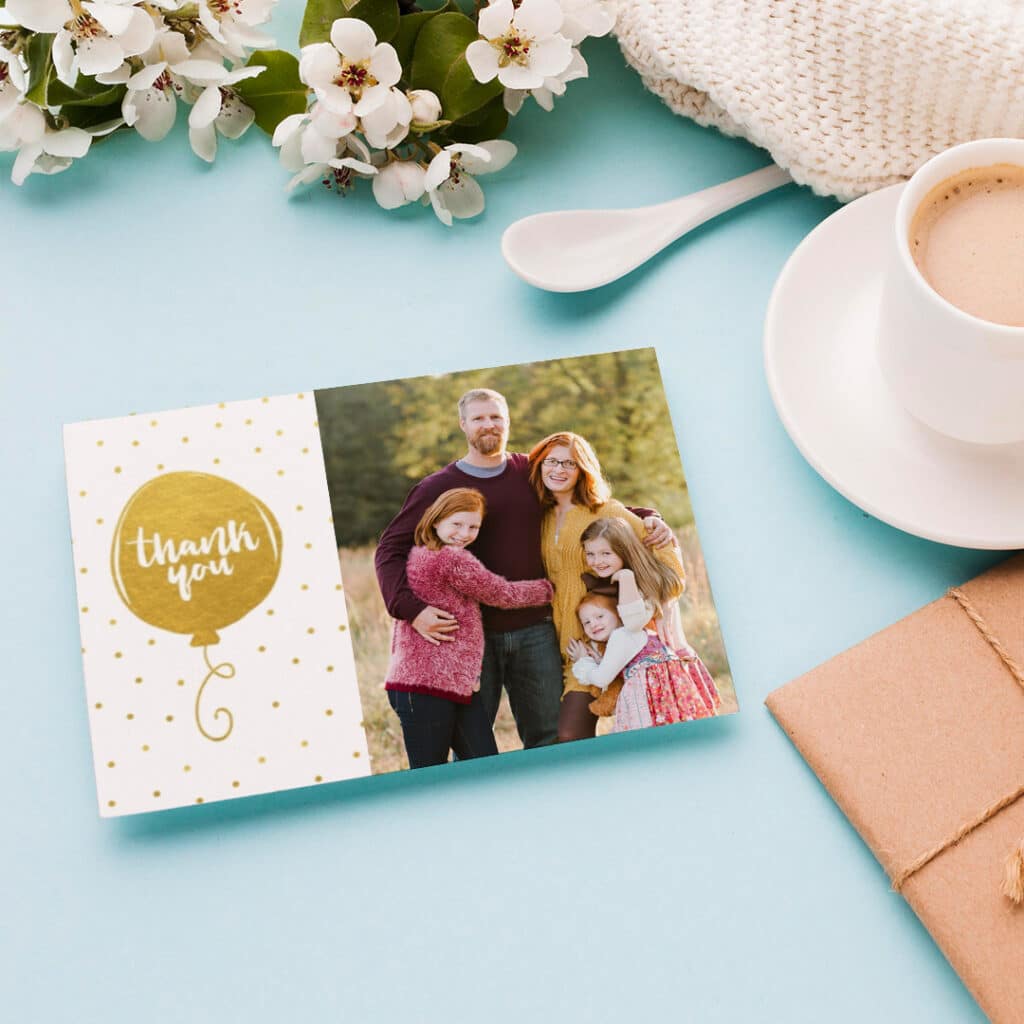 If you're giving a magnet as a gift, don't forget to include a thoughtful card, which you can easily make from scratch (with or without photo) using our pre-built design templates.
More playful, uplifting gift ideas for you and your kids
Playing Cards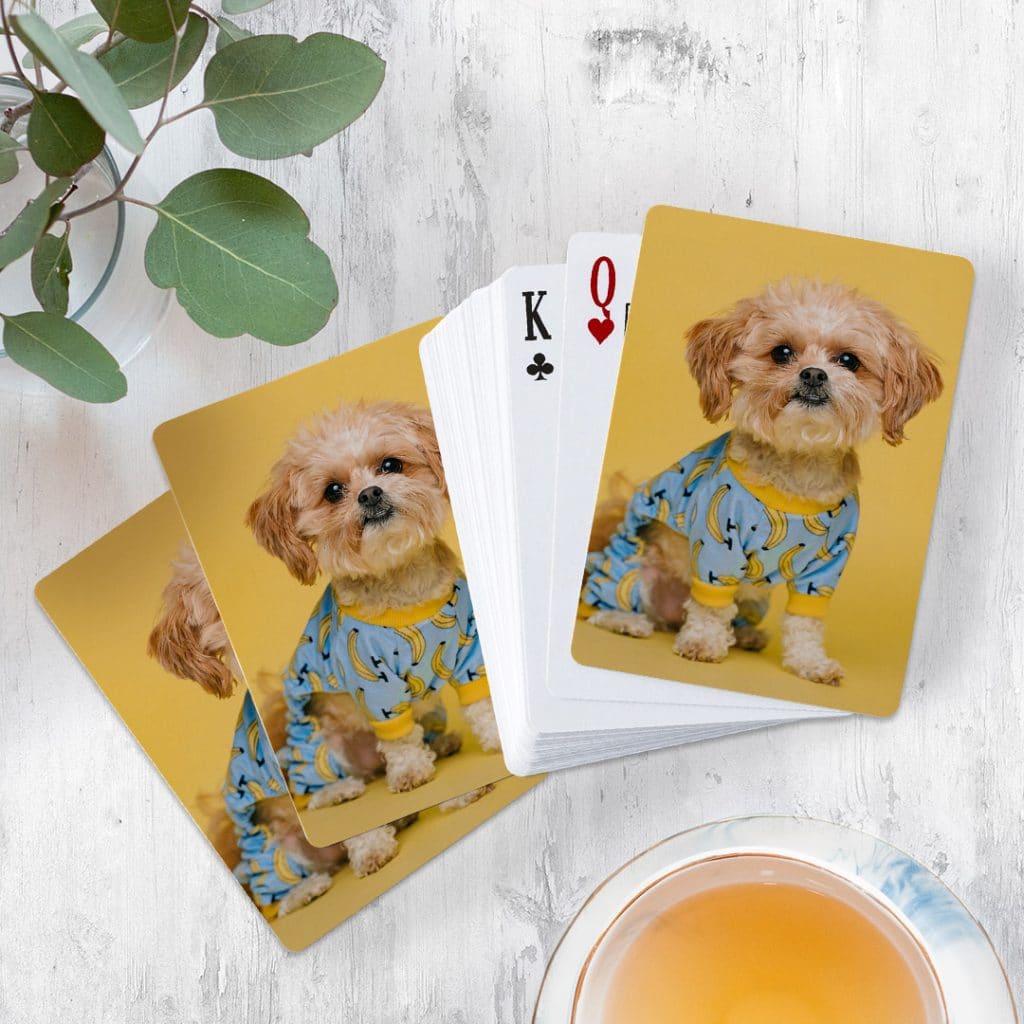 Photo playing cards are perfect for the games-loving member of your circle or family.
Spiral Notebooks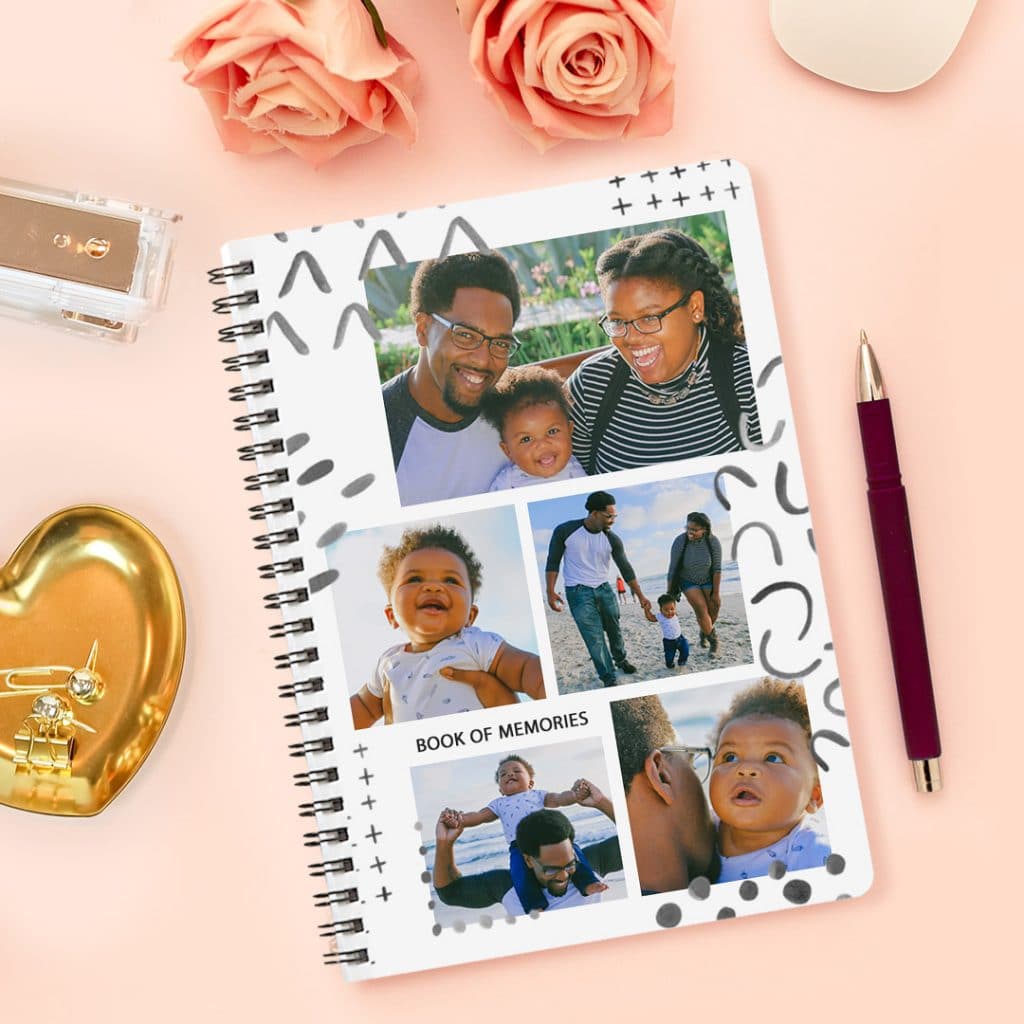 Get creative with personalised notebooks that will encourage you and your kids to create scrapbooks and take a much-needed break from screens!
Rectangular Metal Tins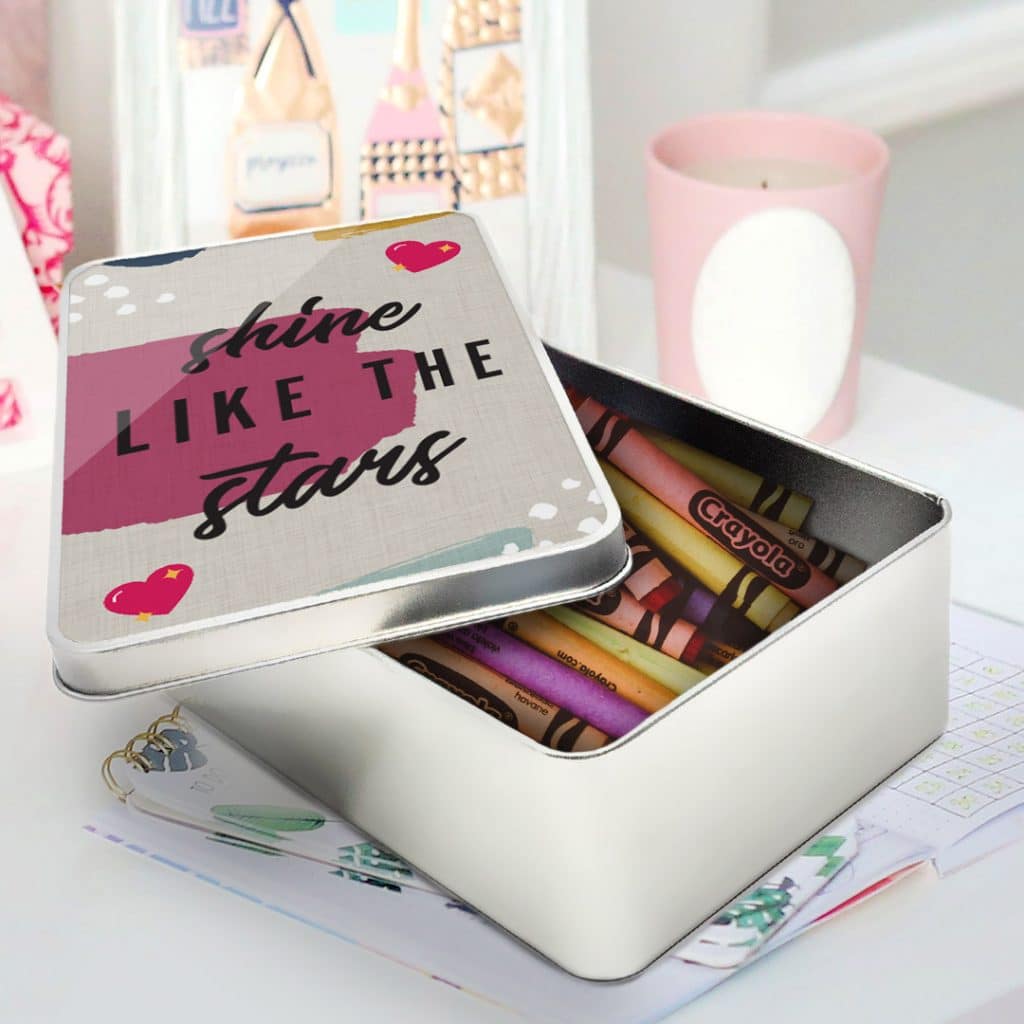 Customised photo tins are ideal for car journeys, keep crayons and small items safe, dry and organised.
Beach Towels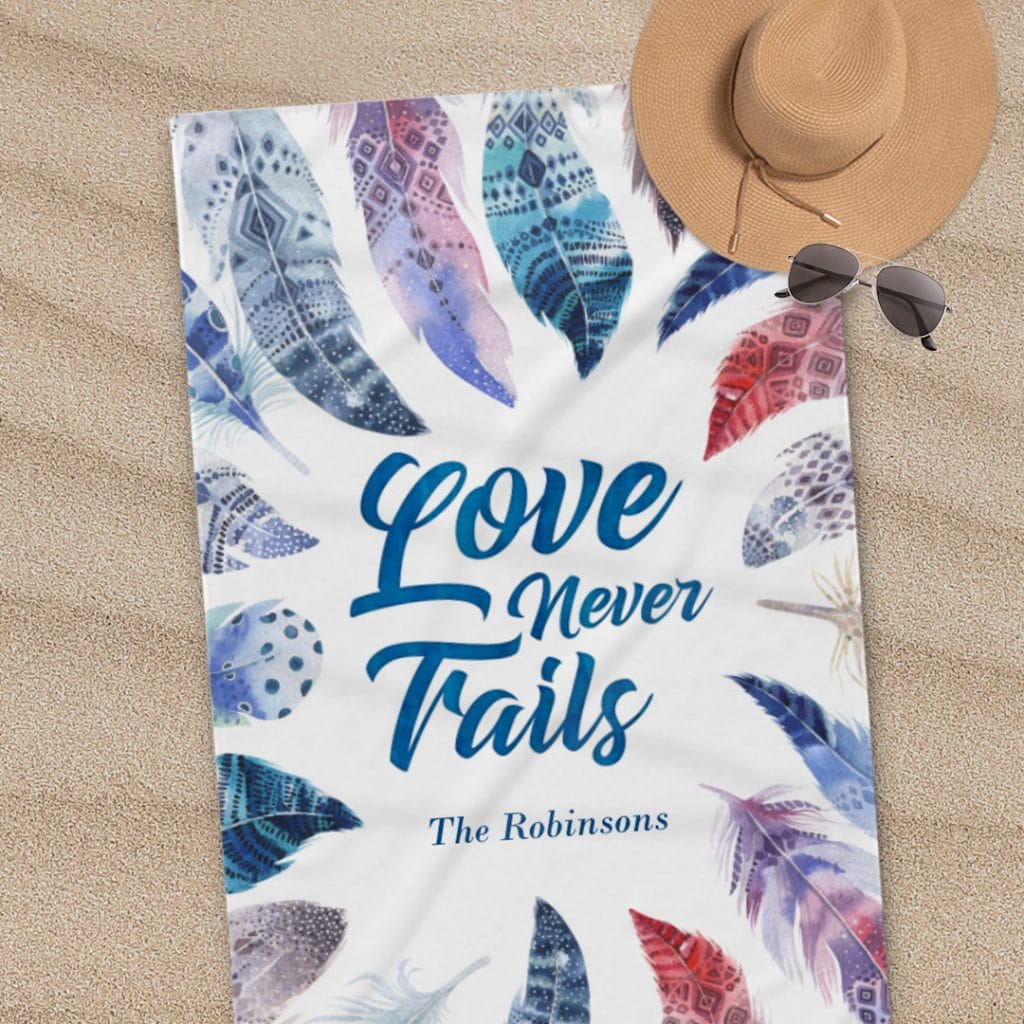 Never mix up your towel with someone else's when you customise your very own comfy beach towel! Available in two sizes.

Magic Mugs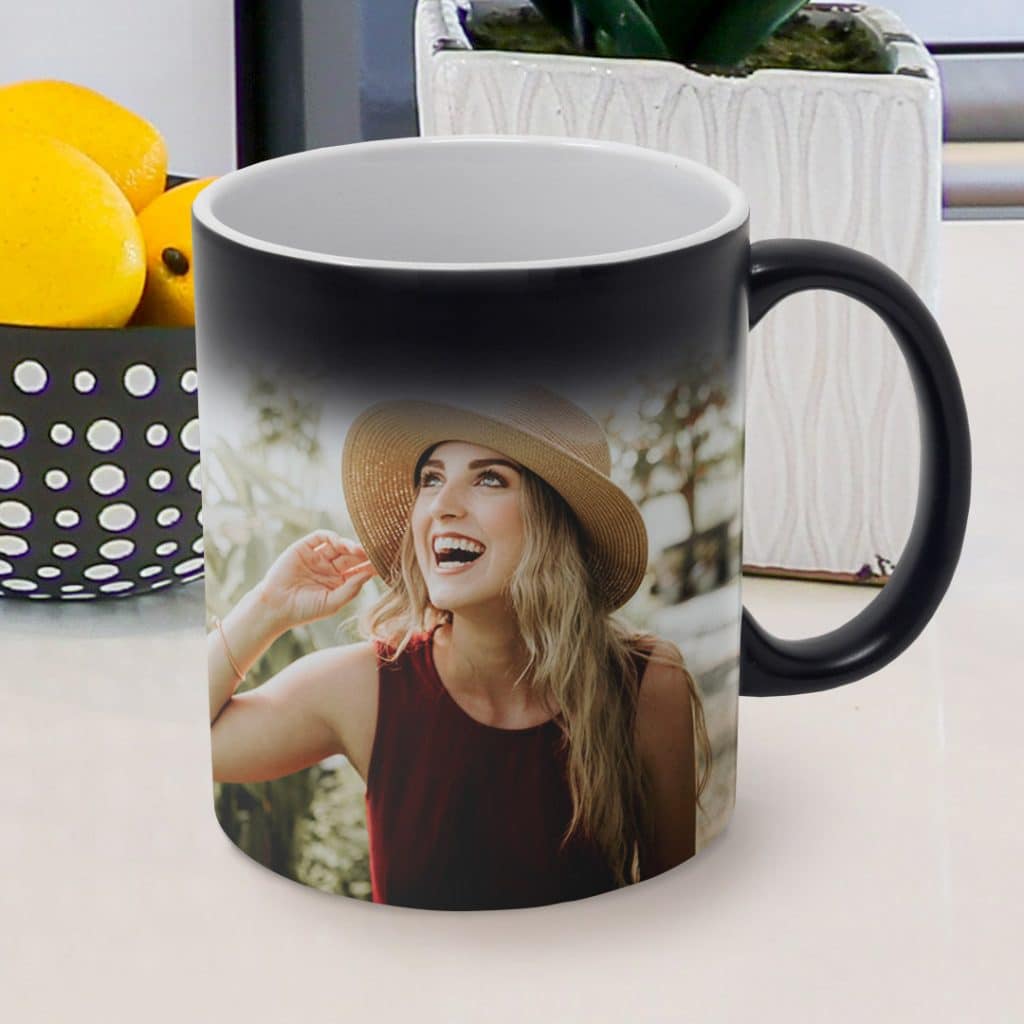 Activated by heat, watch your new personalised magic mug transform before your eyes with every pour of your favourite hot drink.

Which magnets and other kids gifts do you like best? Please let us know on social media! You can tag us with @snapfishie in your photos on Instagram or Facebook or use the hashtag #snapfishie. Follow us on YouTube, Twitter and Pinterest, too. Check out the Snapfish site for even more wonderful ways to celebrate your life!