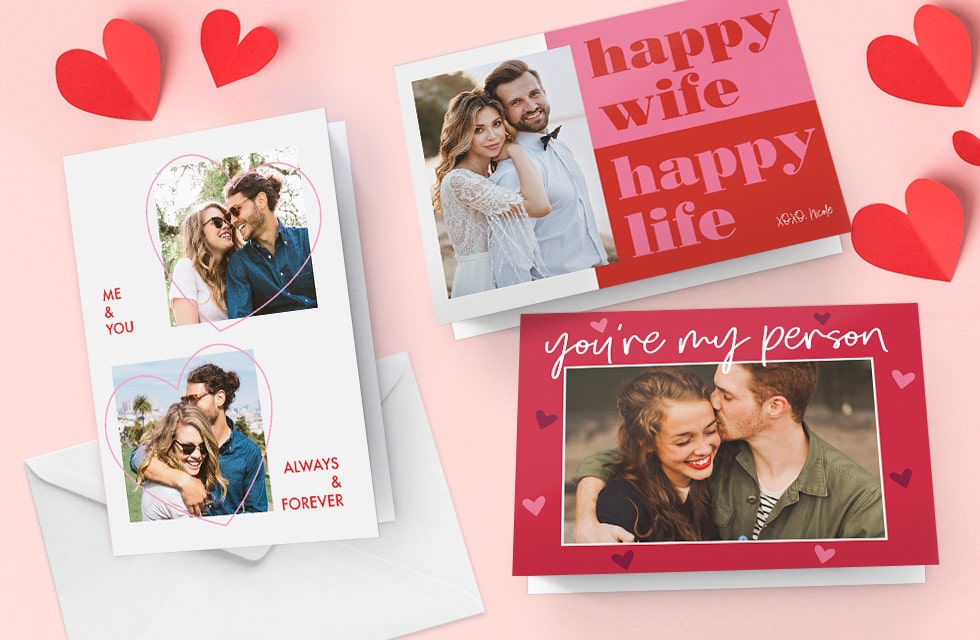 We're head over heels in love with our new Valentines card designs, hot off the press and just in time for Valentine's Day! Whether your style leans towards rustic chic, glam or you're a 'proud dog parent', we have the card design you'll have so much fun customising and then sharing with your loved ones.
5 ways your photo cards will be ultra unique this Valentine's Day
It's easy to personalise Snapfish Valentine's Day cards with a favourite photo (or four!)
More photos can be added on the inside or the card can be left blank for added mystery
Cute and charming back-of-card patterns
Portrait, landscape, full photo, and multi-photo layouts will allow your photos to really pop
Tons of fonts and colours for maximum card customisation
Read on and select your personalised Valentine's Day card from our 2022 selection below.
New 2022 Custom Love Note Card Designs For Husband/Wife/Boyfriend/Girlfriend
Grided Love Wife – for when you have the "Best Wife Ever"!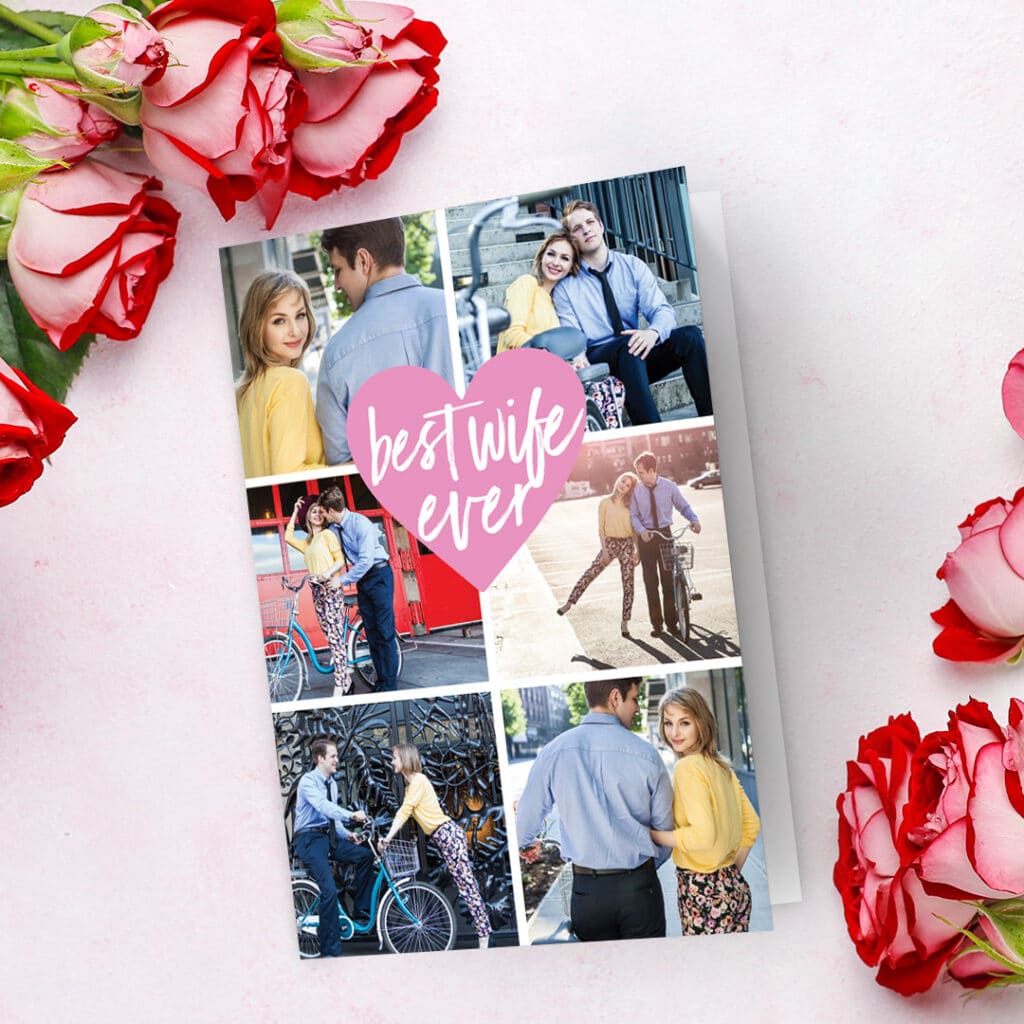 Happy Wife. Happy Life – enough said!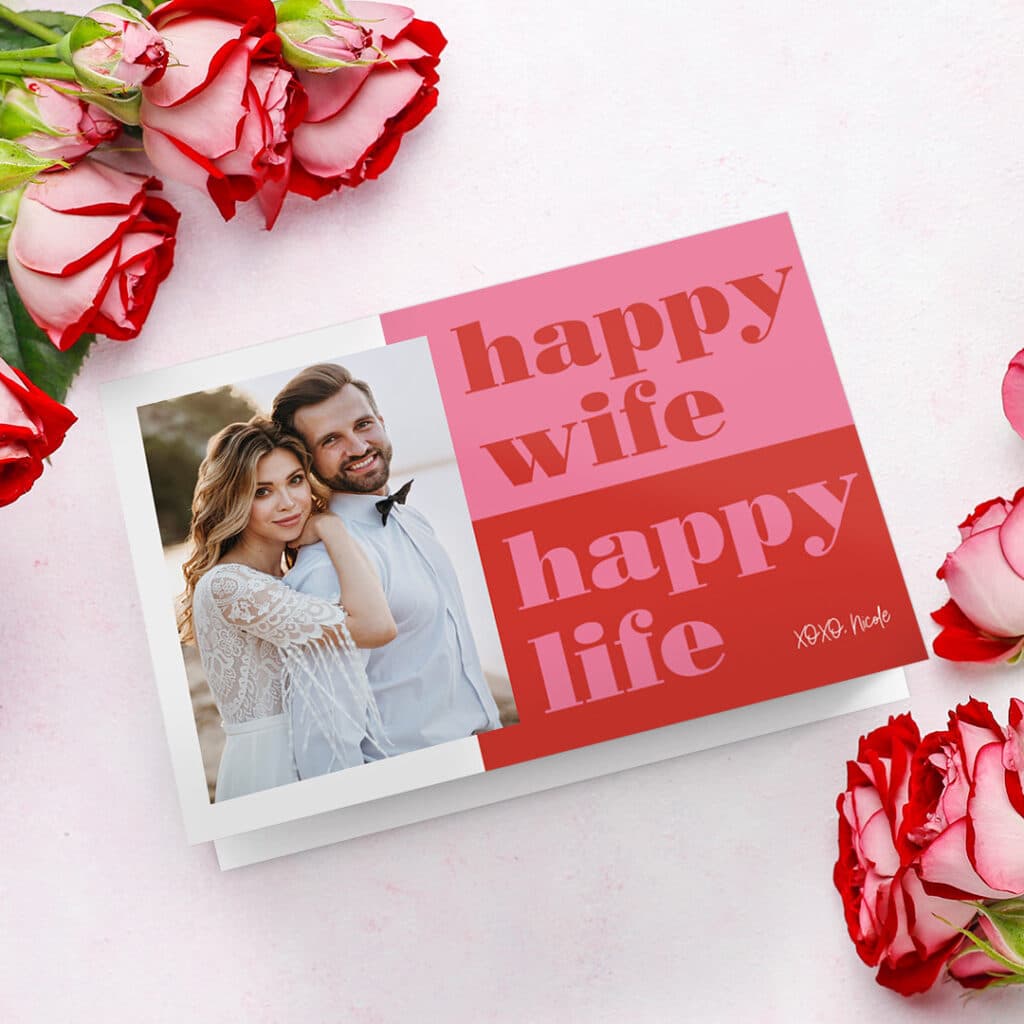 Best Fiancé Ever – start as you mean to go on!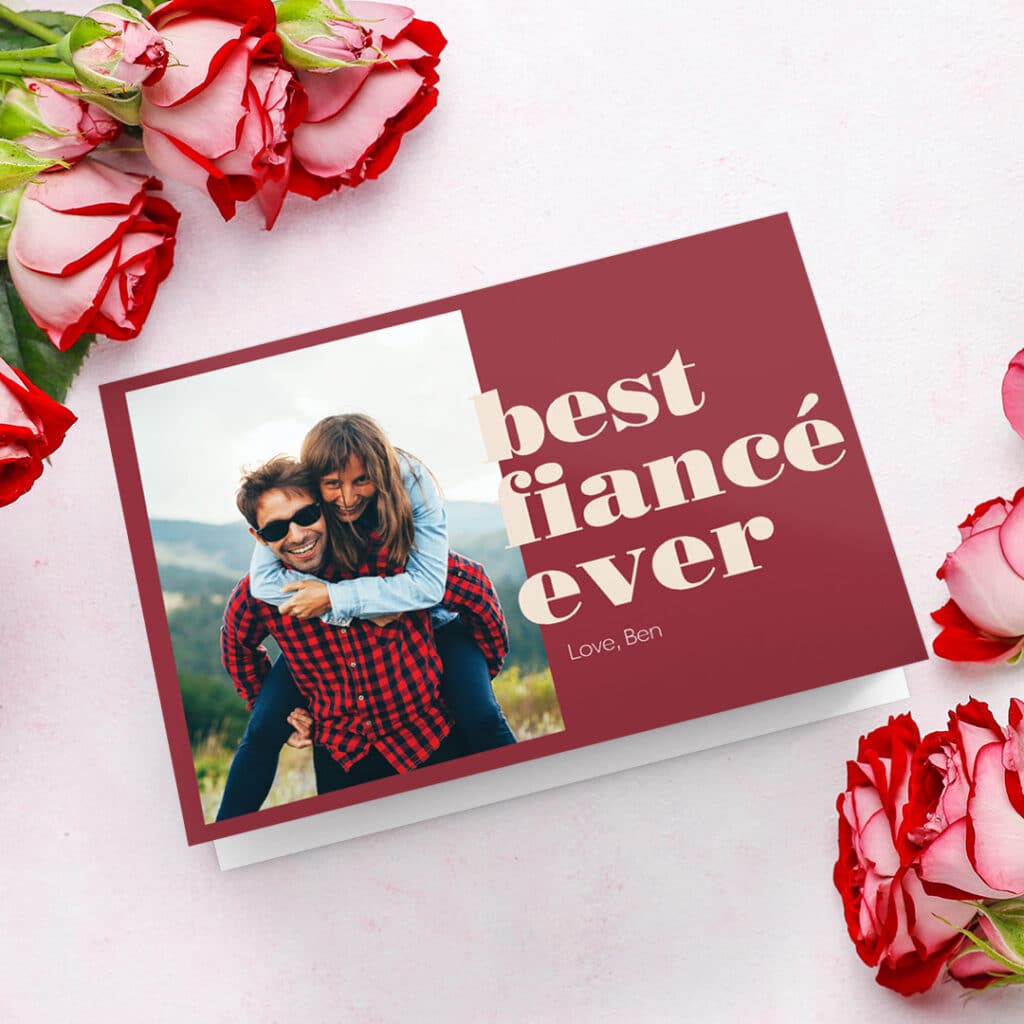 Best Girlfriend Ever – Is She The One?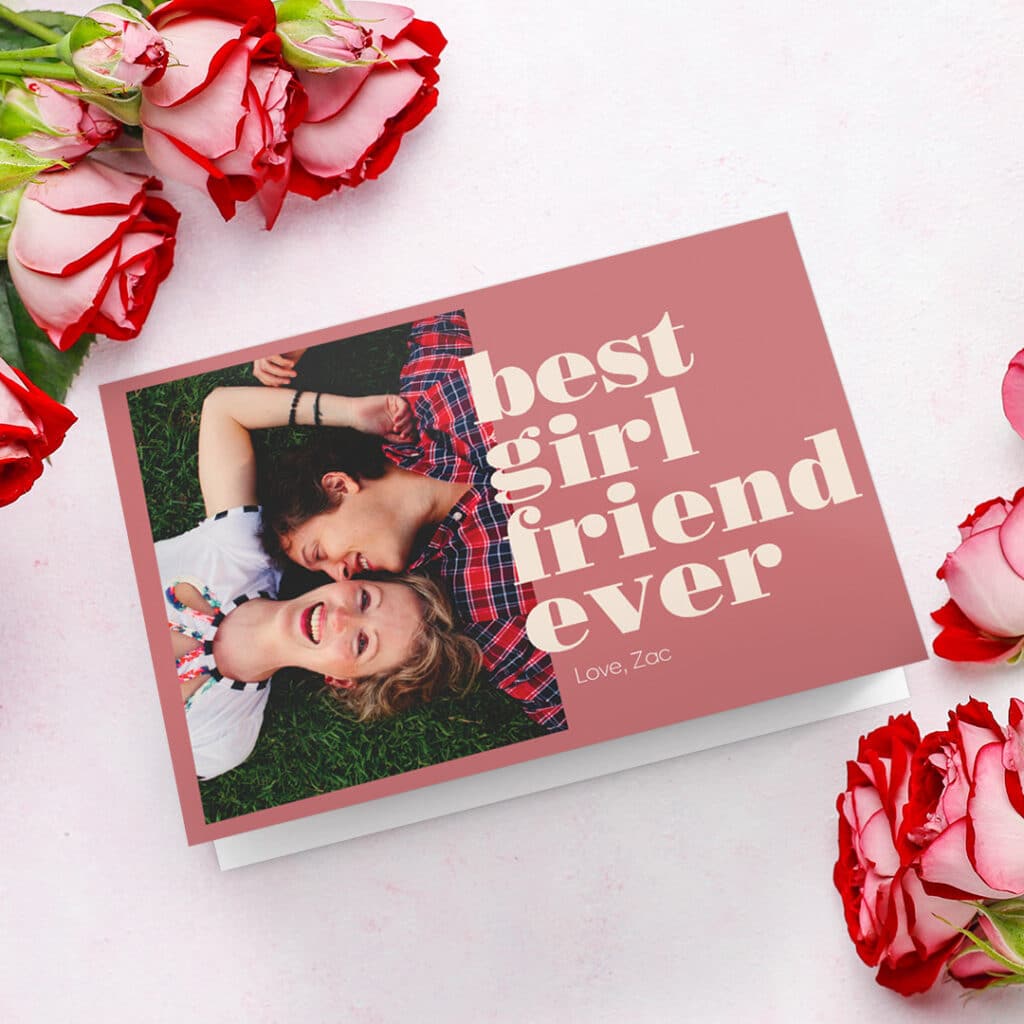 Husband Valentine – Delight Your Man With A Photo Card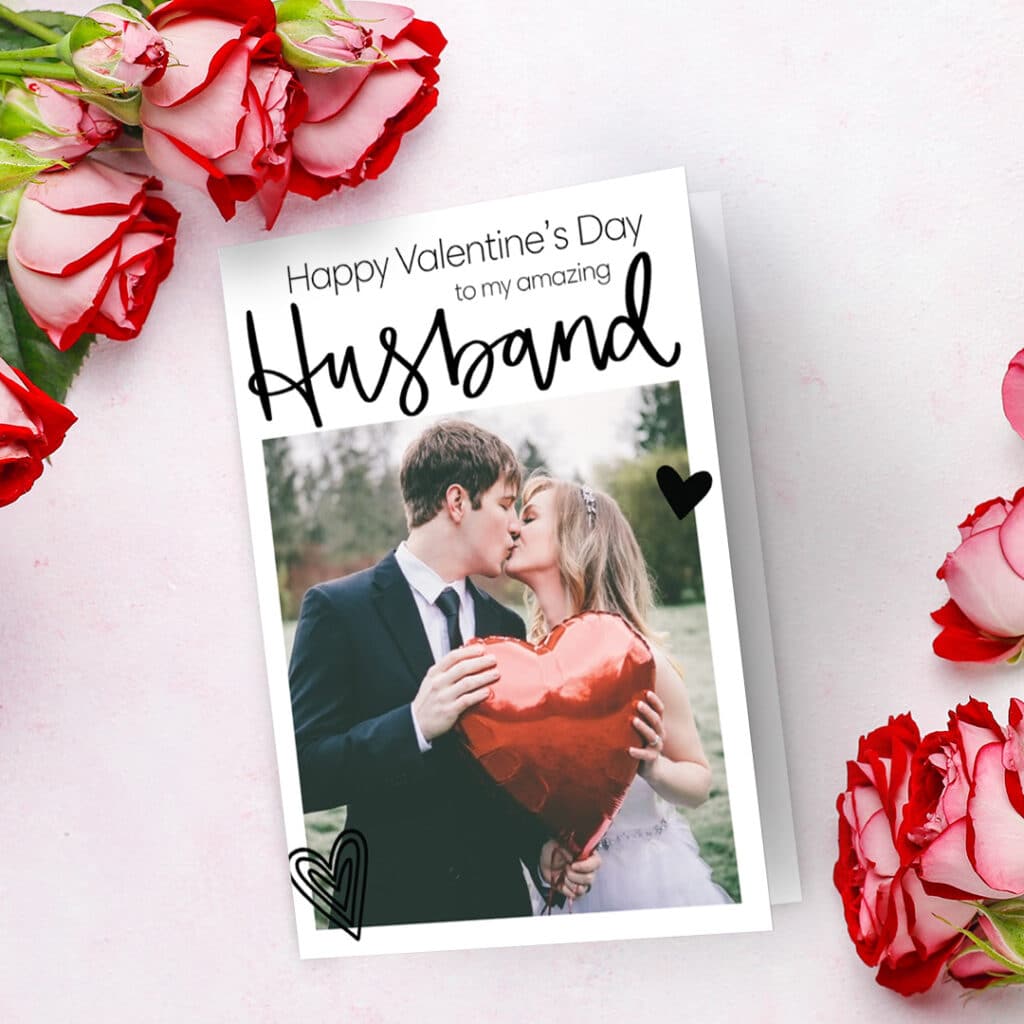 Boyfriend Valentine – Show Him How Cute You Both Look Together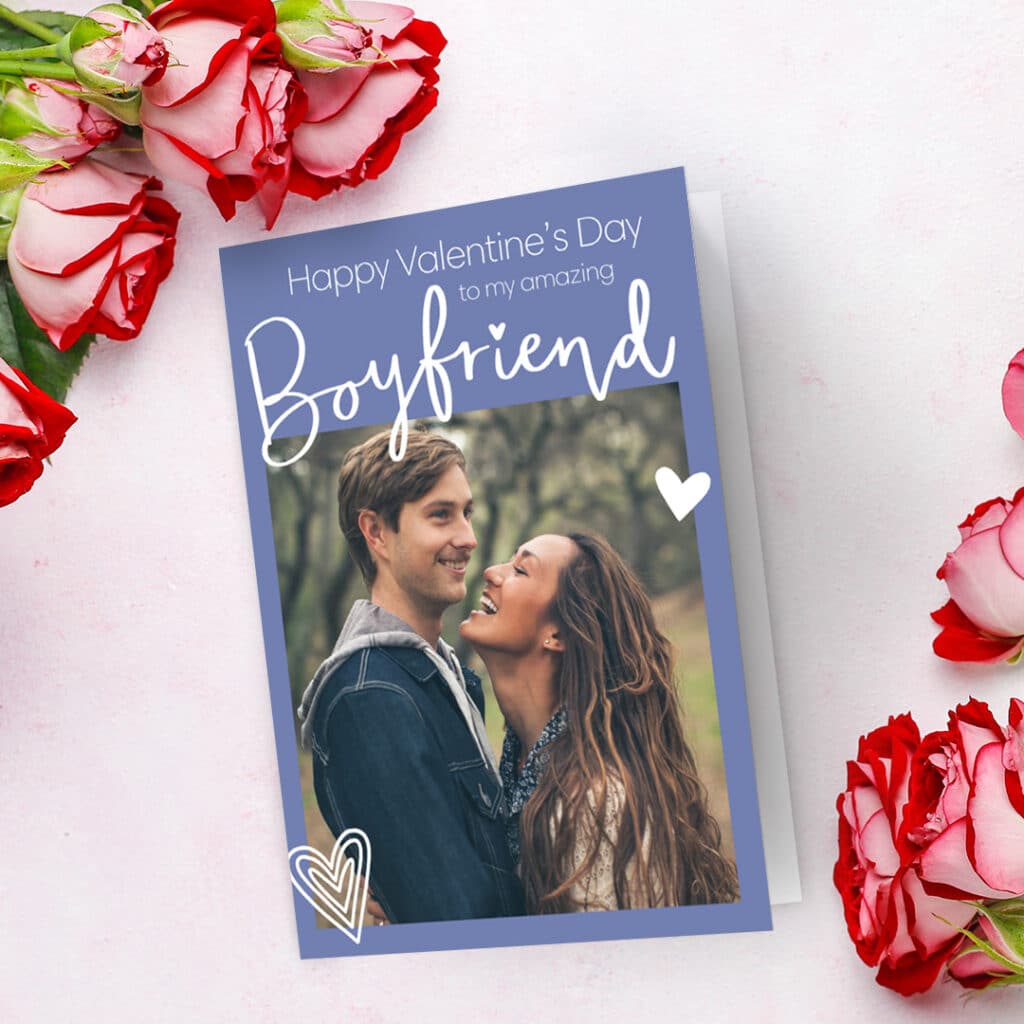 Best Wife Ever – She's A Keeper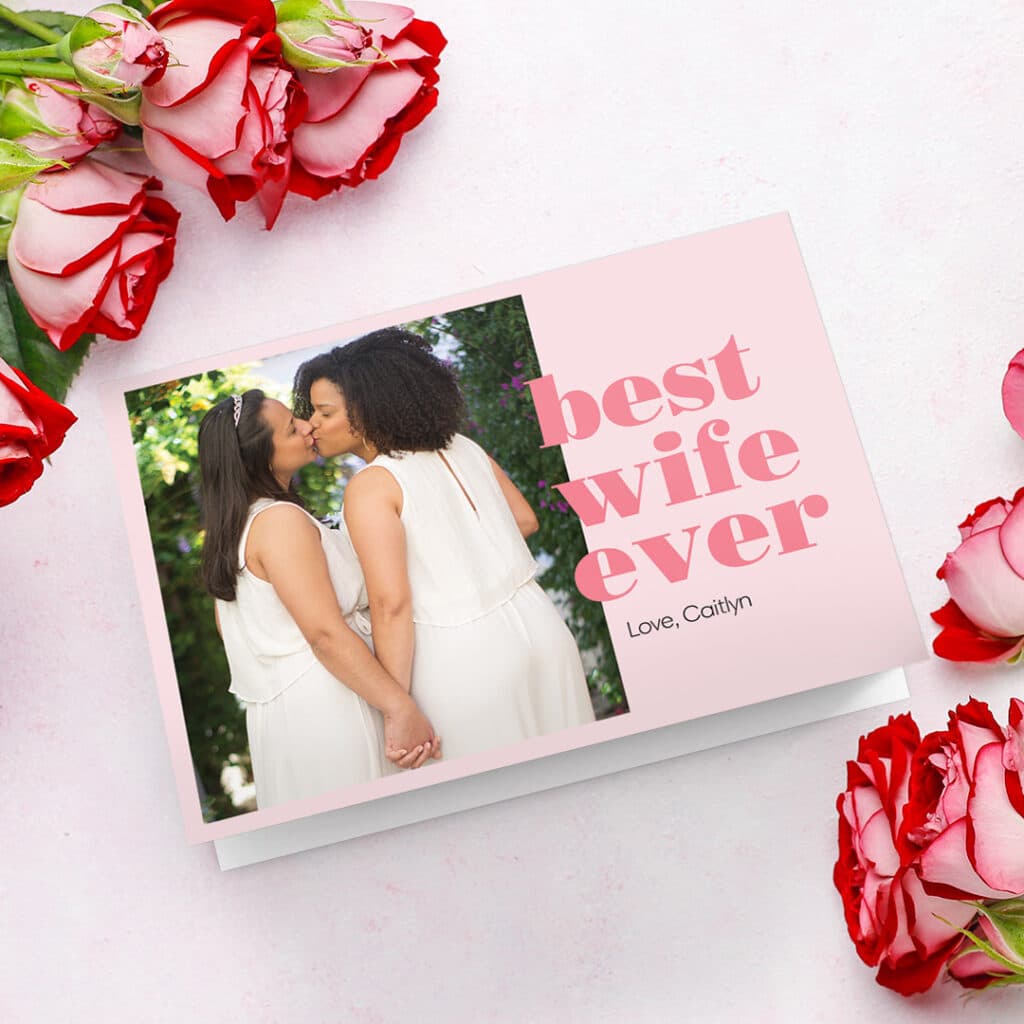 New 2022 Custom Funny Valentine Card Designs
Text Me – Perfect For The Technophile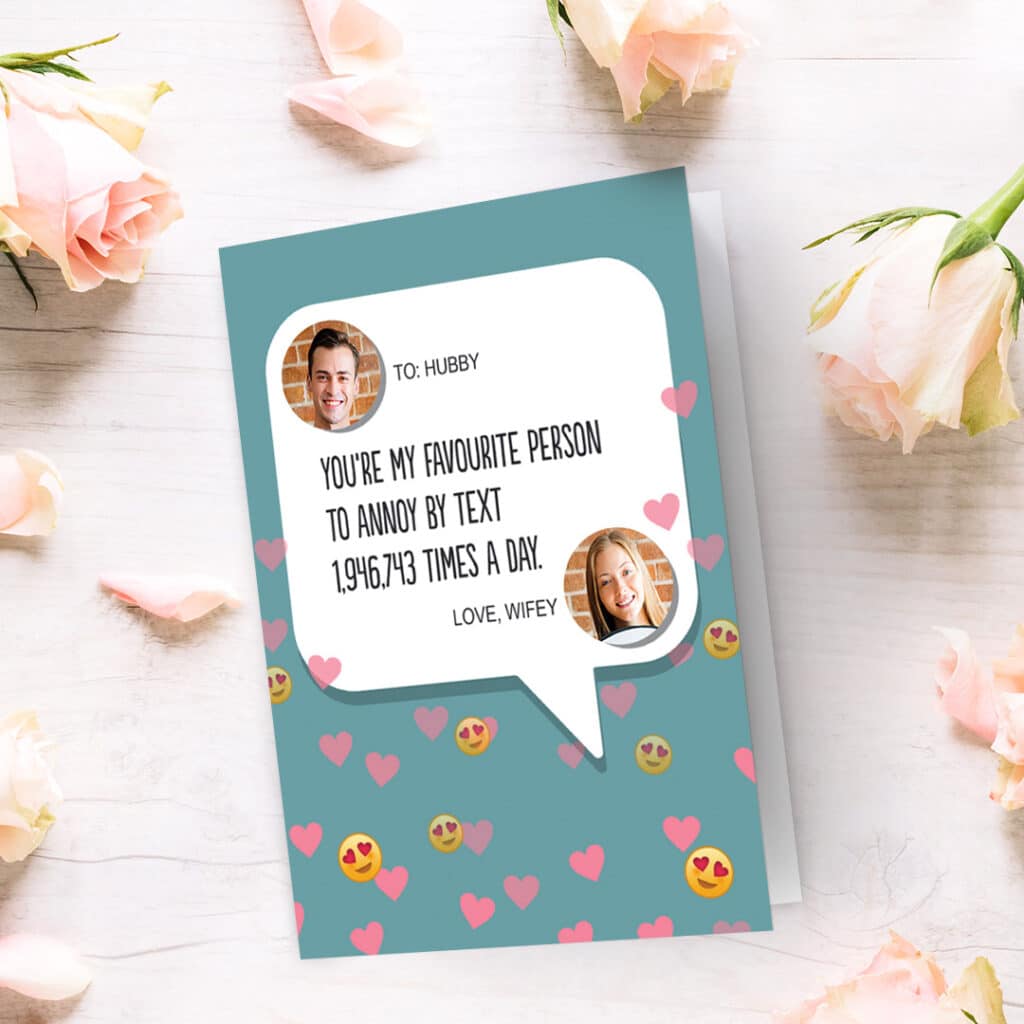 Perfect Pair Queen – Lucky In Love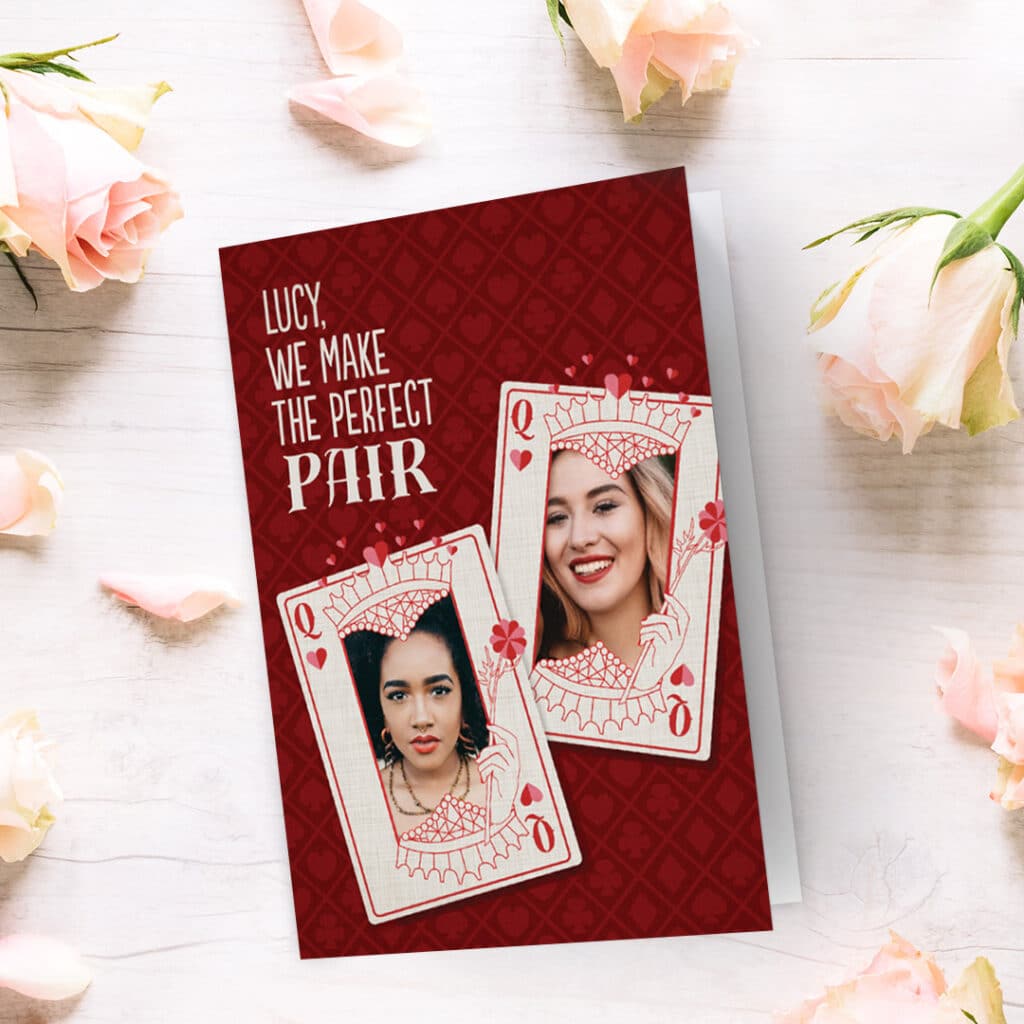 Perfect Pair King – A Royal Love Story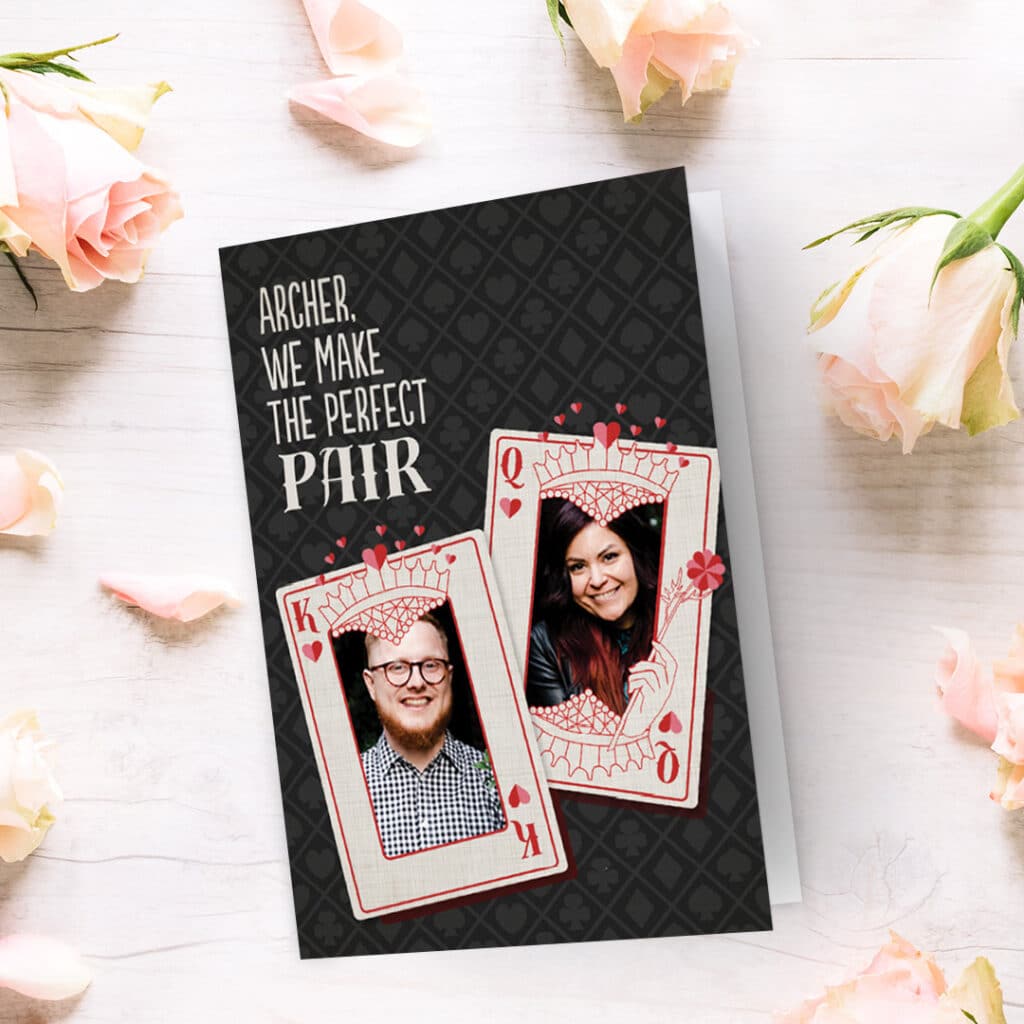 Bow Me Away – Perfect For Your Fashionista?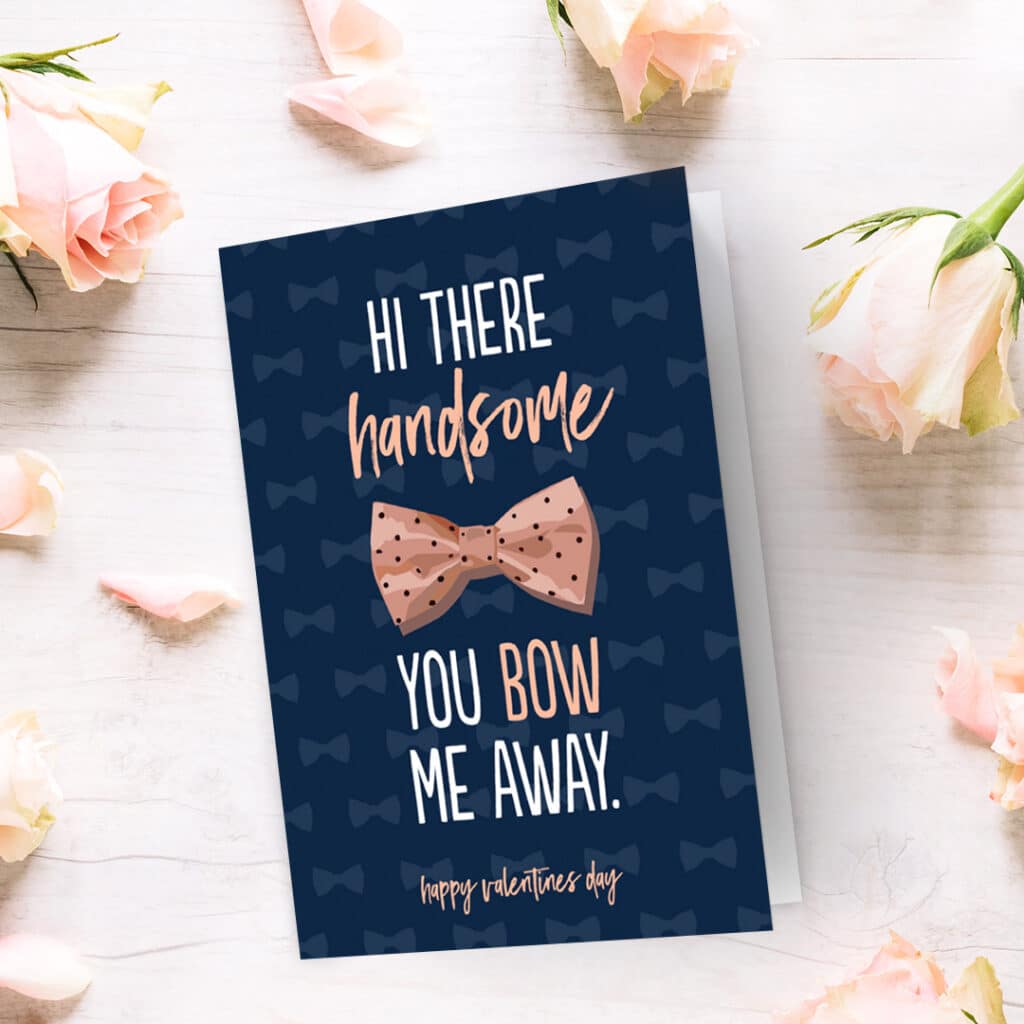 Olive You – Are You Shaken Or Stirred?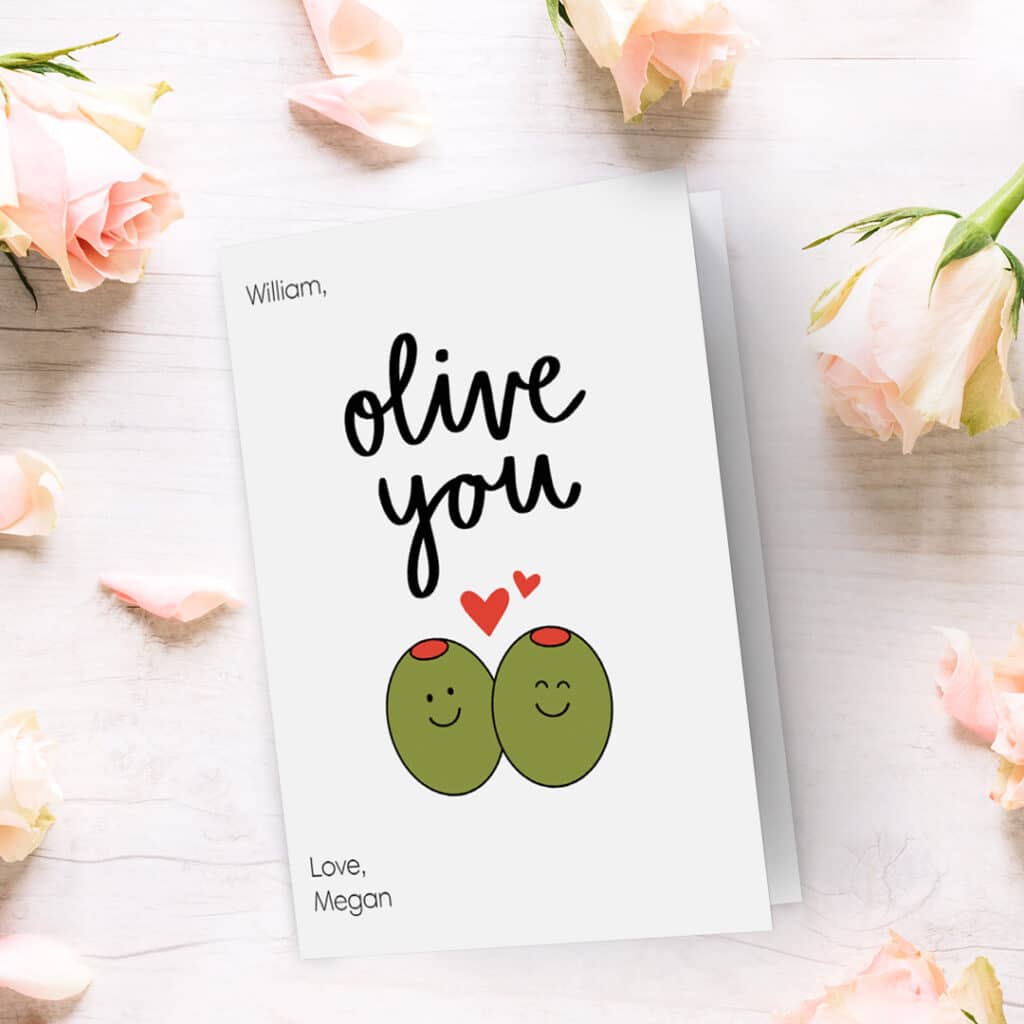 (Be My) Funny Valentine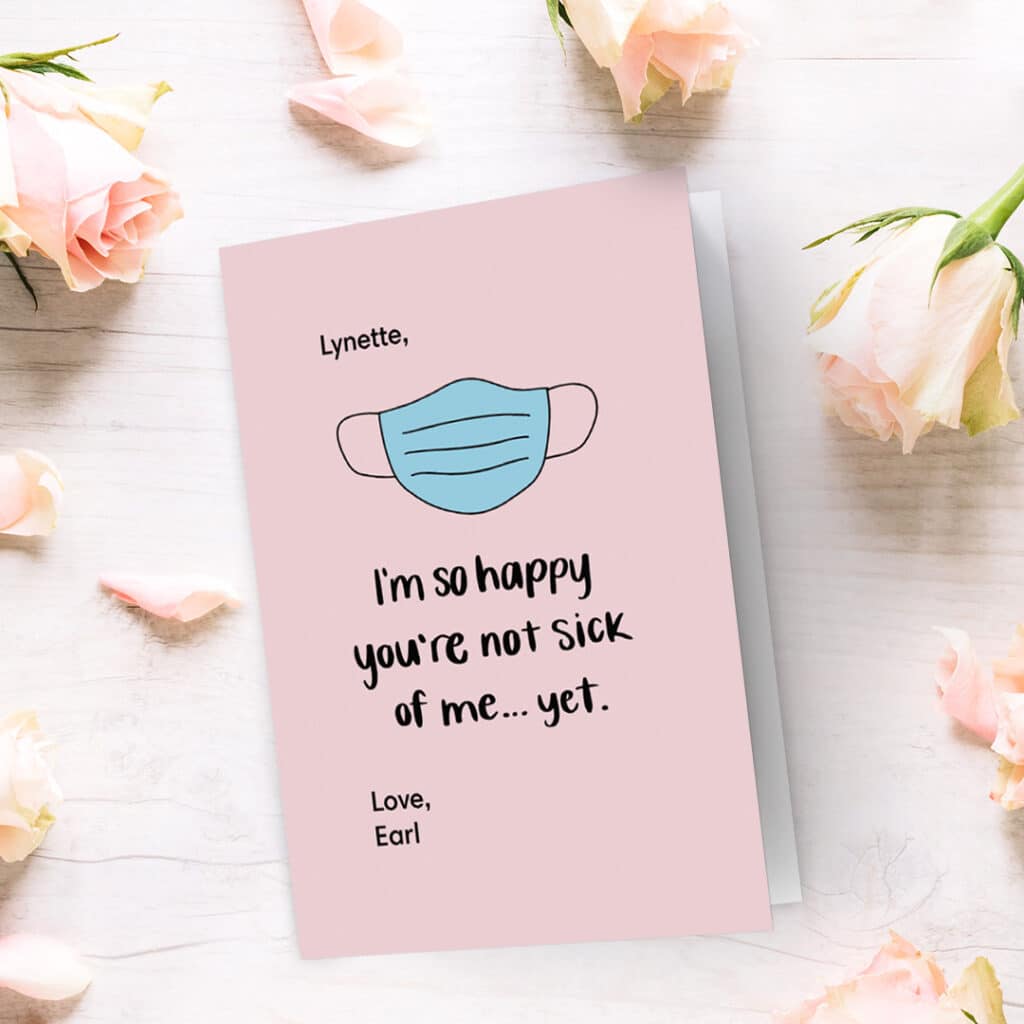 New 2022 Cute And Customised Photo Love Card Designs
(On) Days Like These, You Are Perfect (To Me)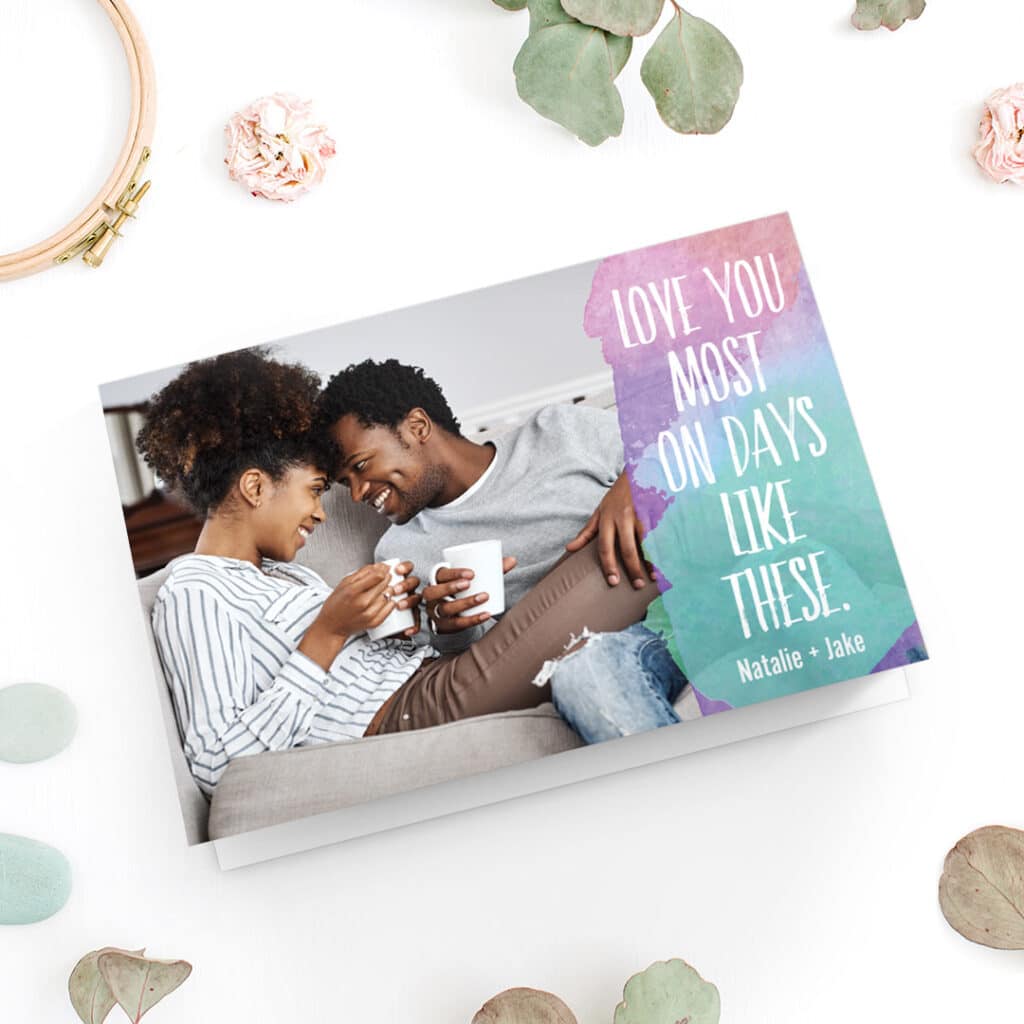 Let Me Count – The Reasons I Love You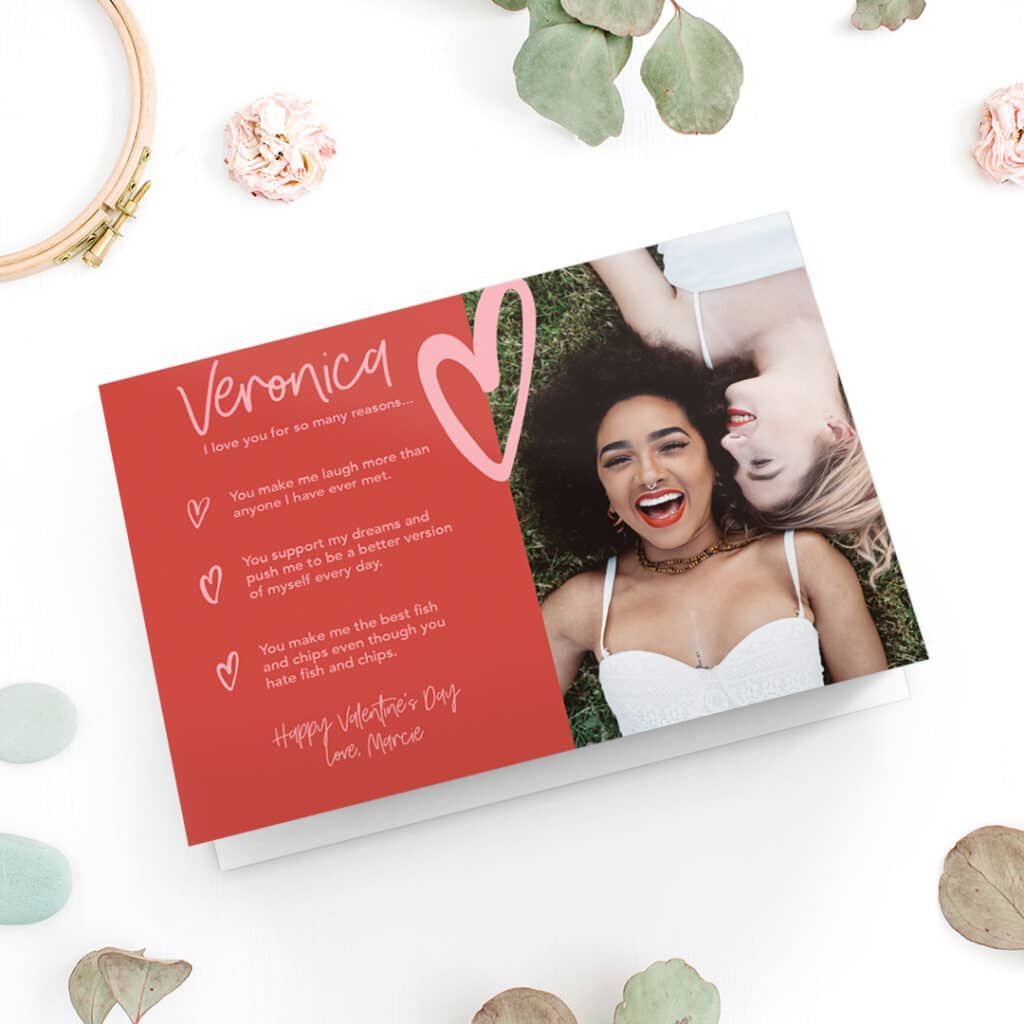 (You) Feel Like Home To Me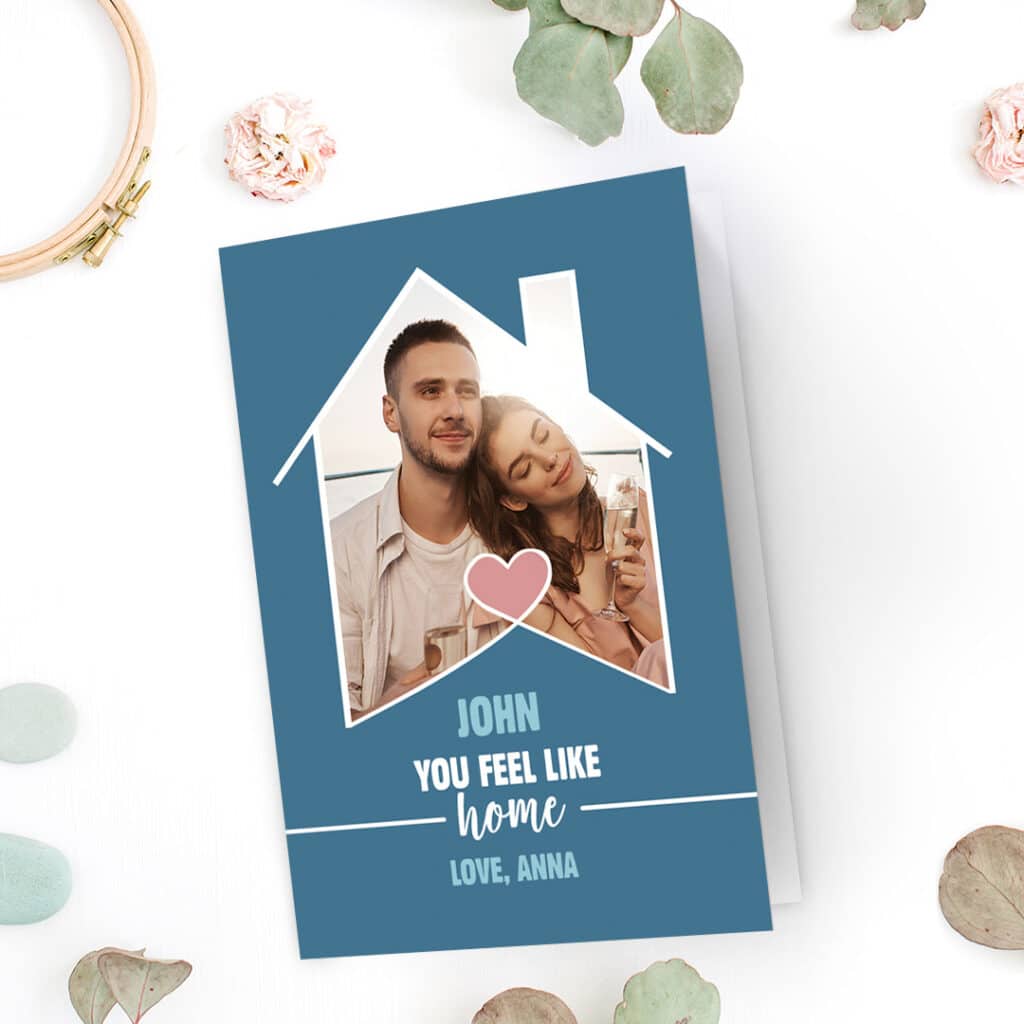 You And Me – A Match Made In Heaven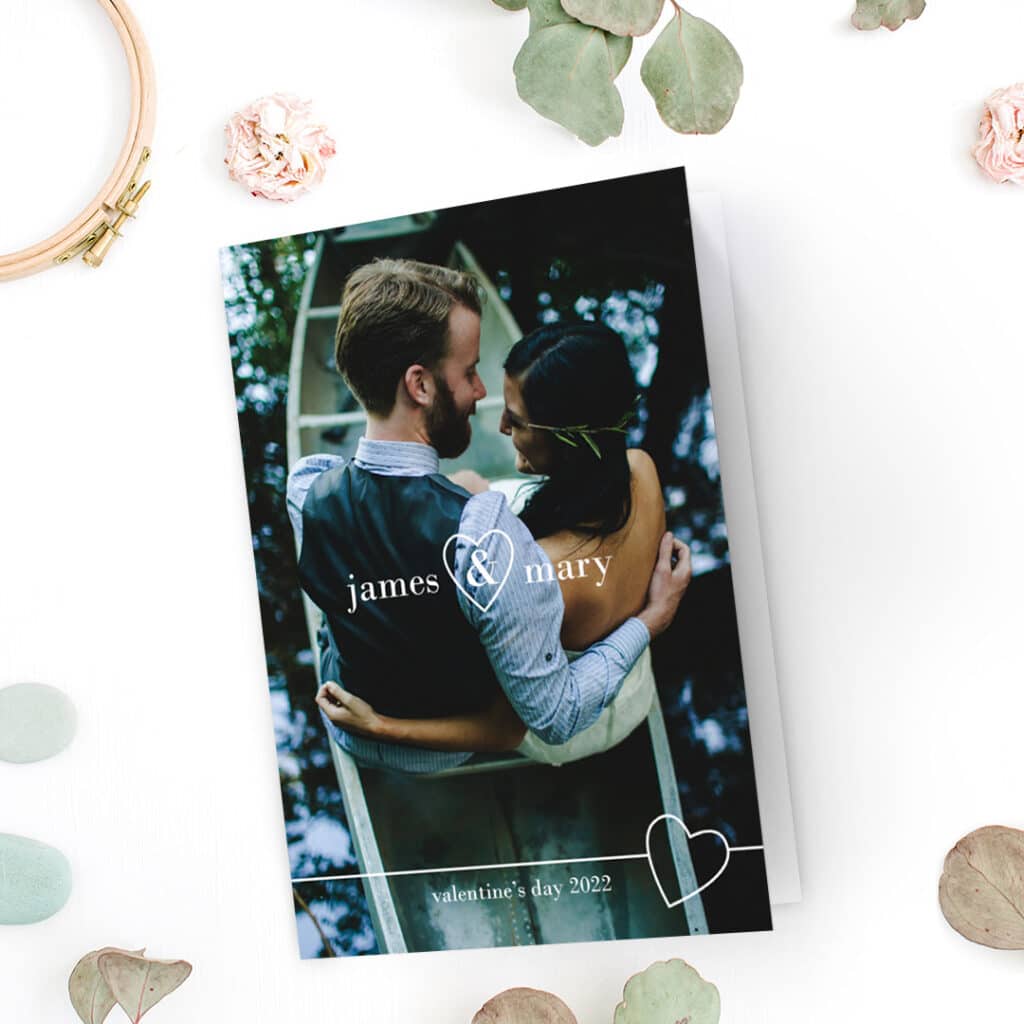 I Love Us – Simple And To The Point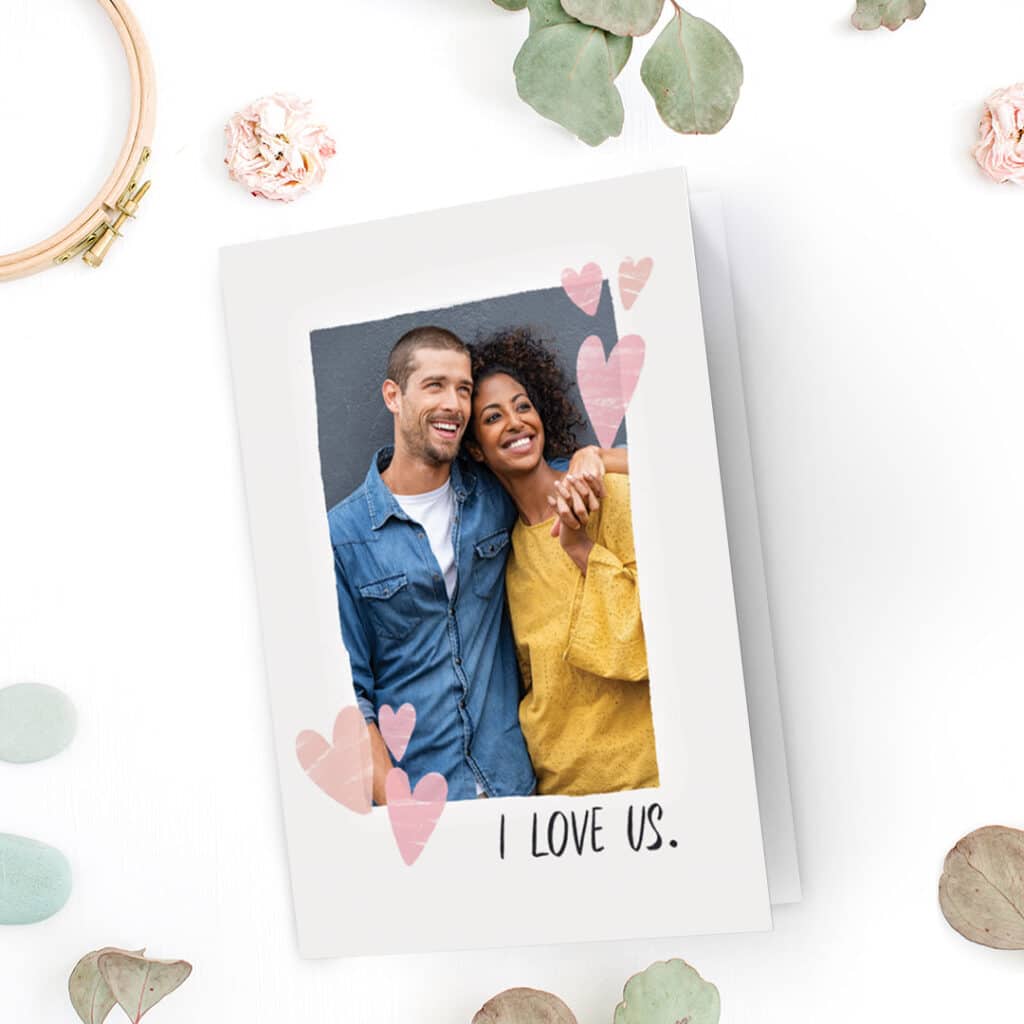 (When It's) Painted Love (And Not Tainted Love)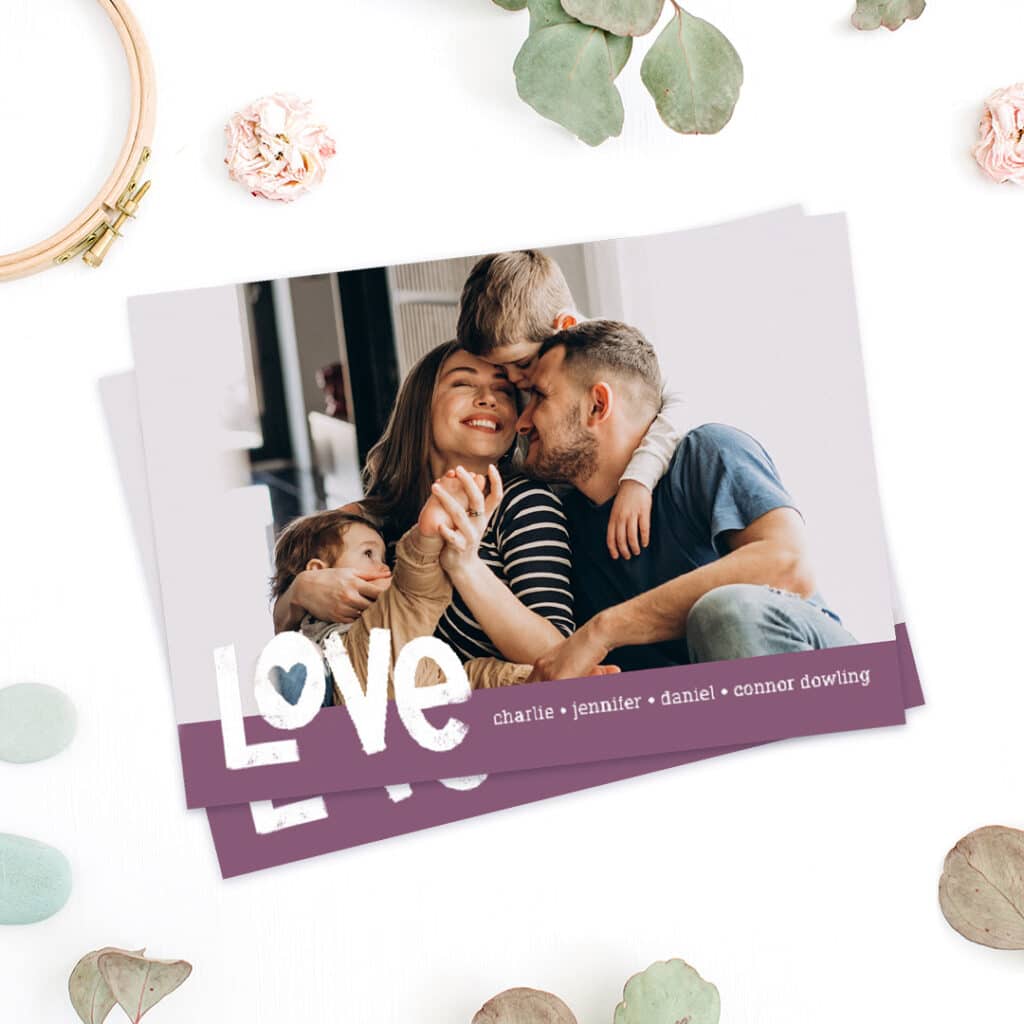 XOXO Bold – To Your Cuddle Monster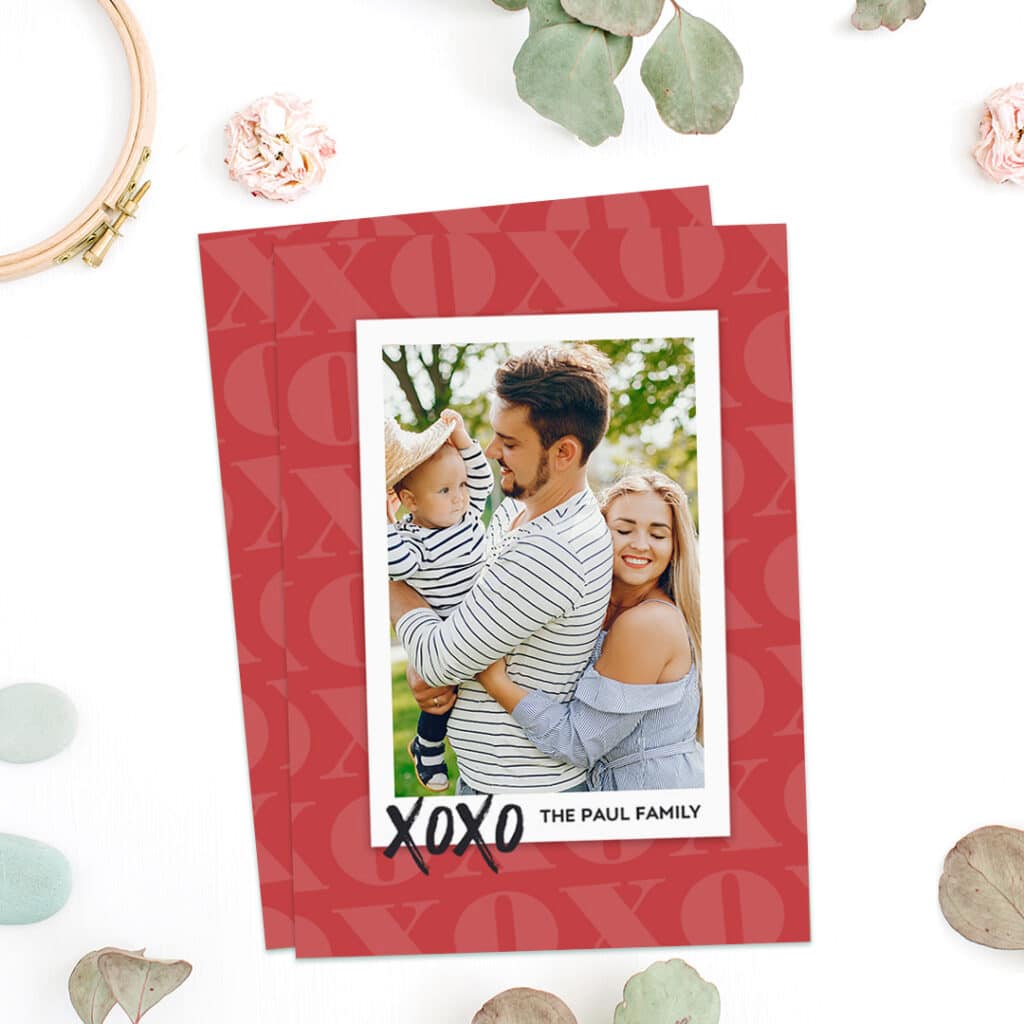 Love Lines – Straight To Your Heart
(I Am) Drawn To You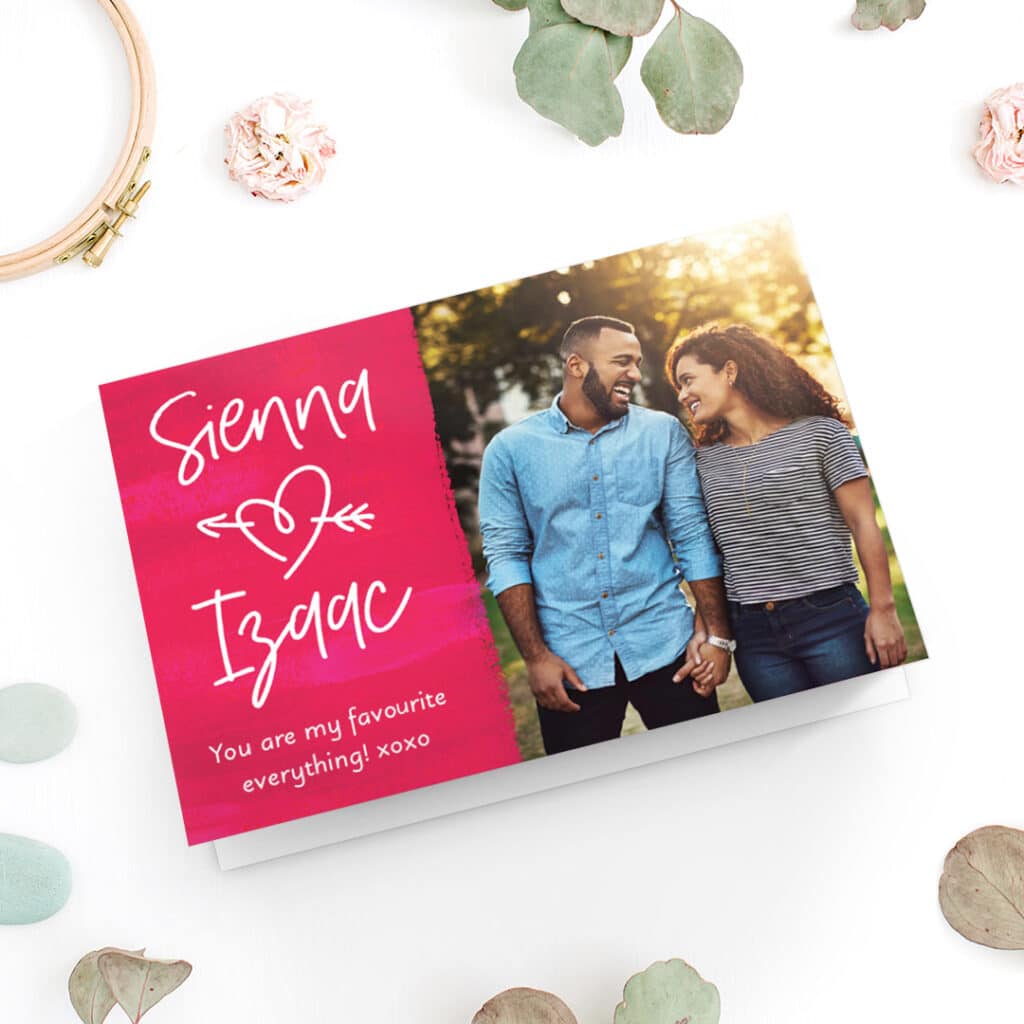 Signed With Love (This Valentine's Day)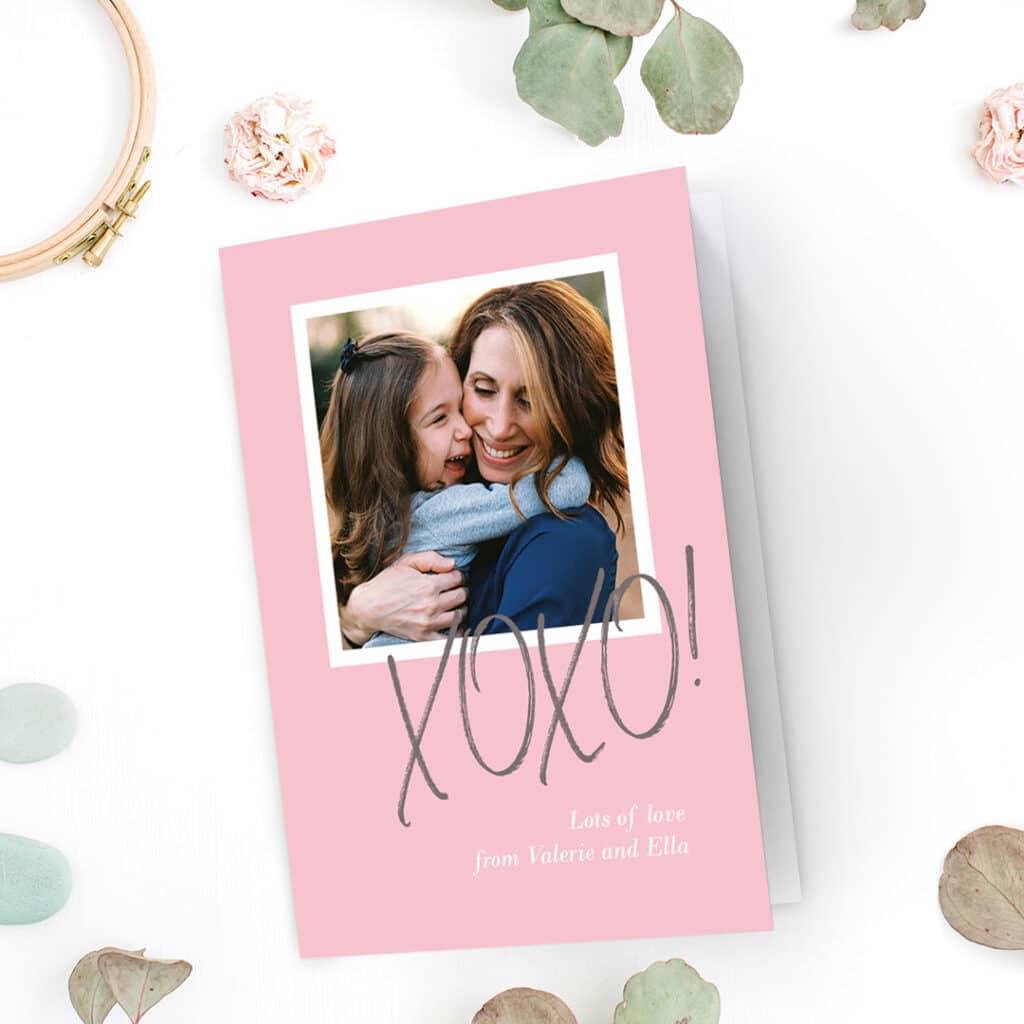 I Love You Hearts (And Soul)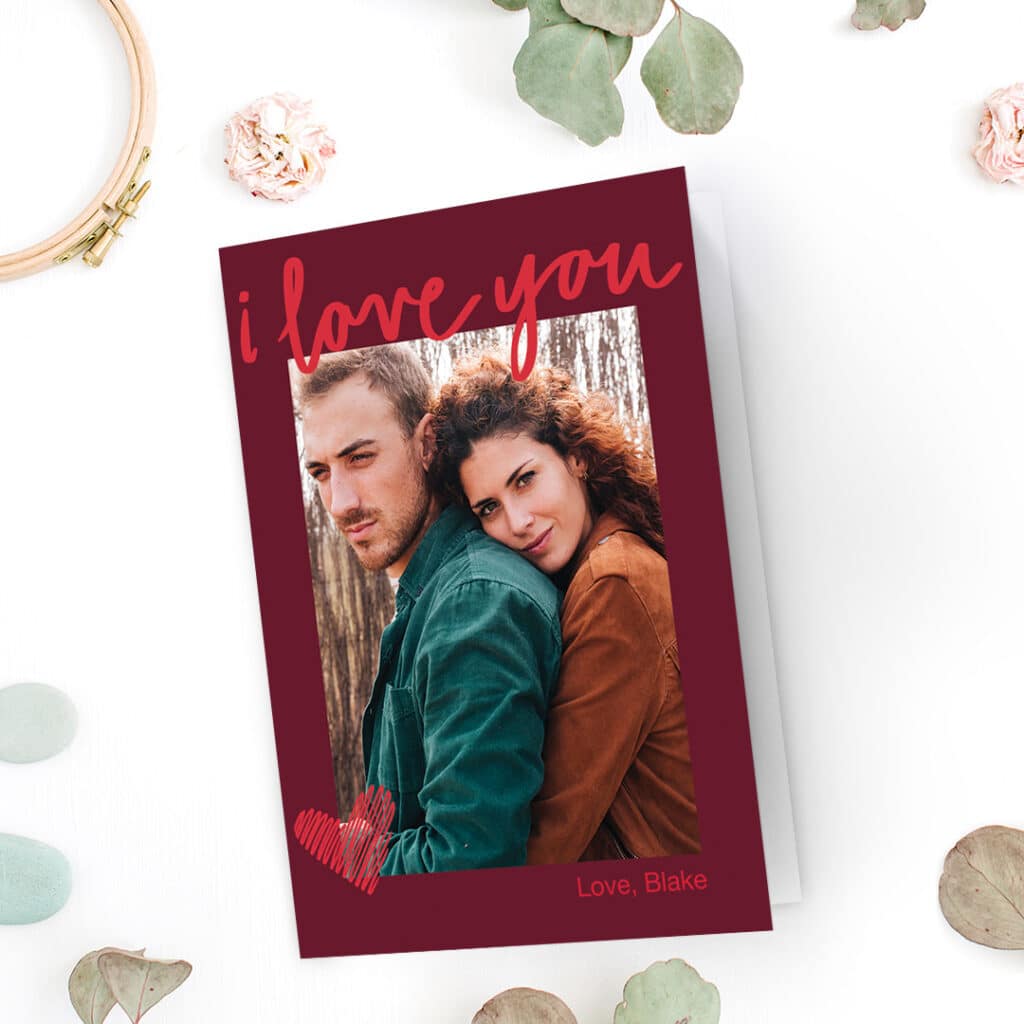 You're My Person (This Valentine's Day)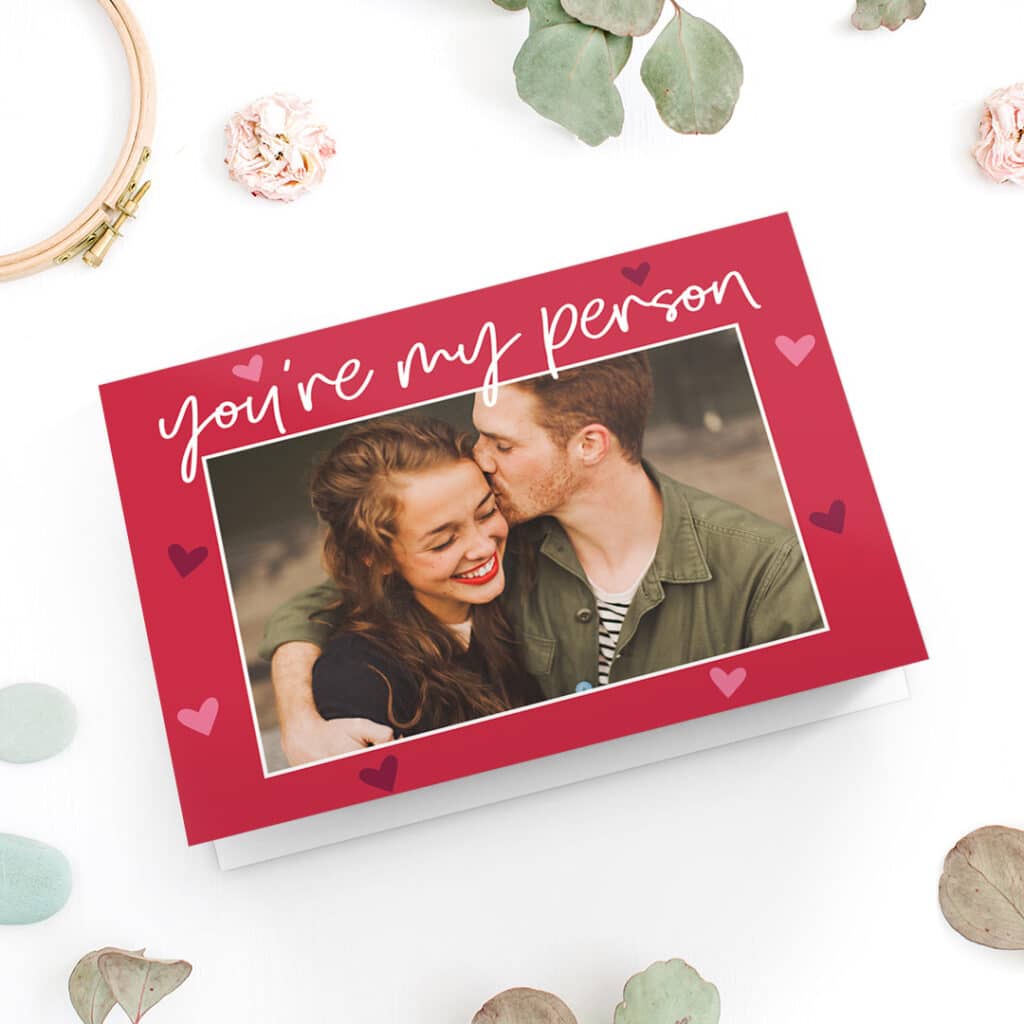 New 2022 Custom Pet Love Valentine's Day Cards
Paws Down – You Are The Best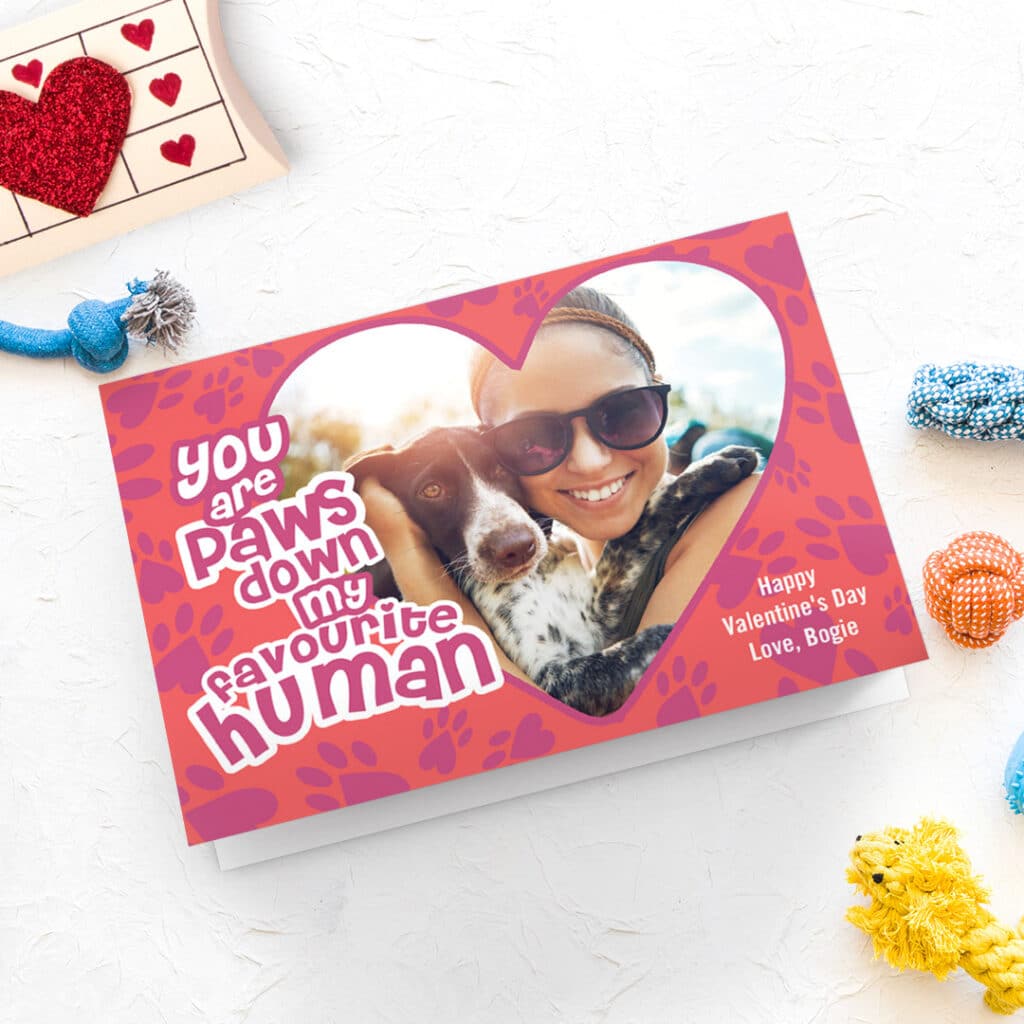 I Woof You – Today And Every Day!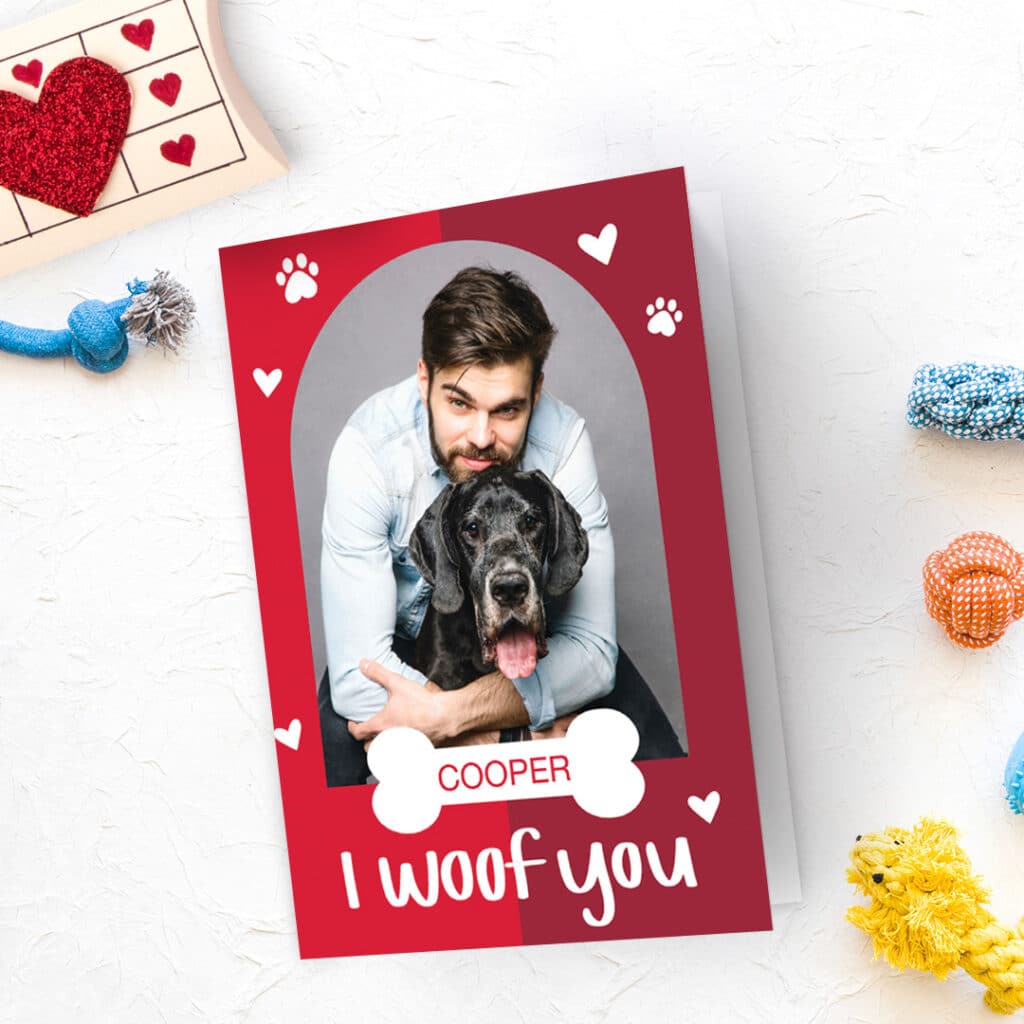 You're Purrfect (To Me)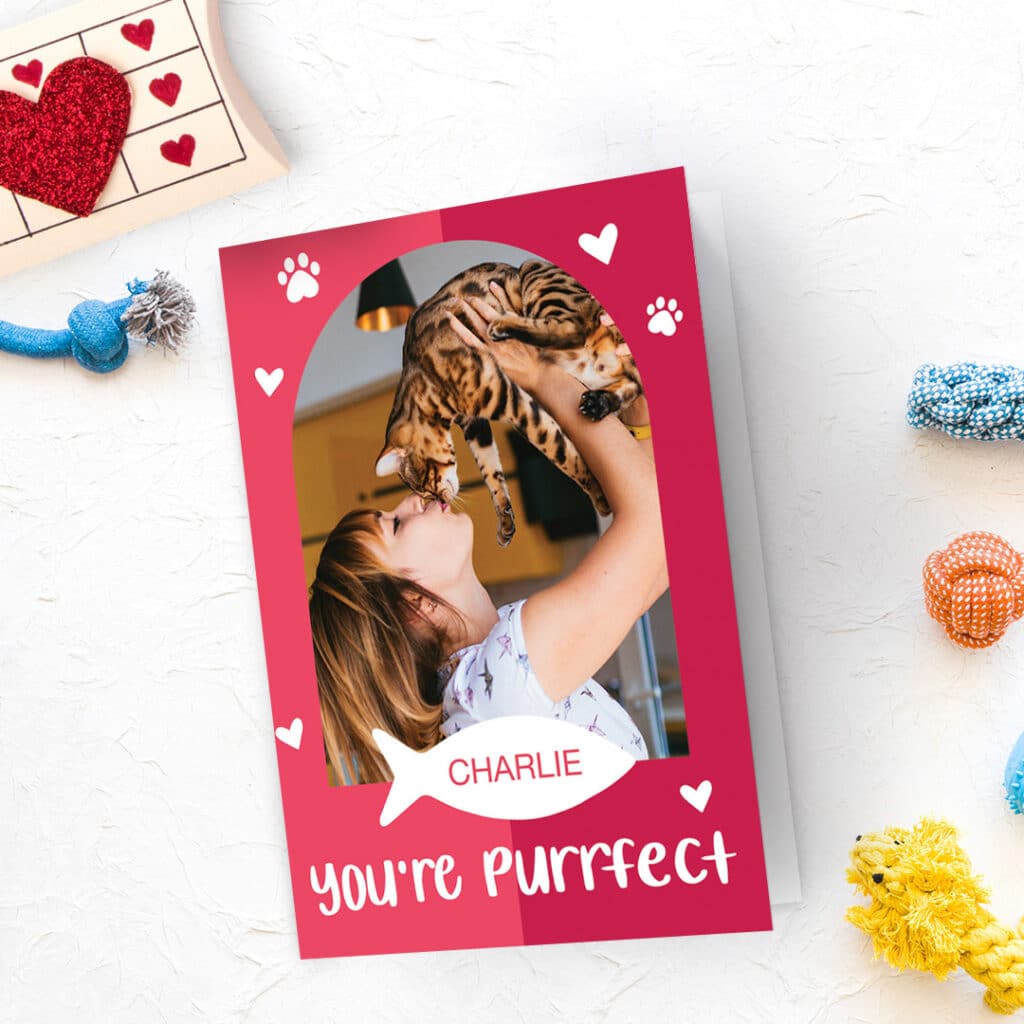 New 2022 Custom Collage Photo Valentine's Day Card Designs
Love Collage – Show Your Love Story On A Card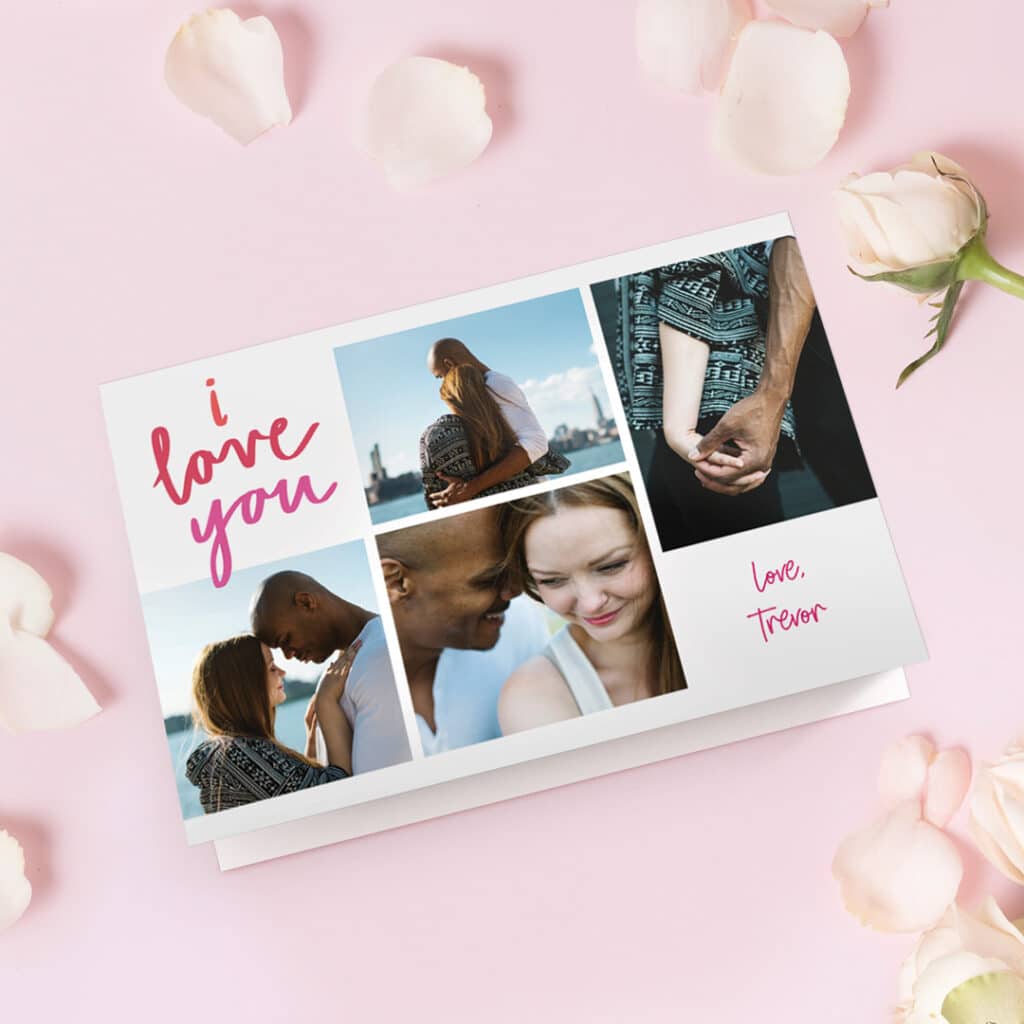 Grided Love – Show Your Favourite Pictures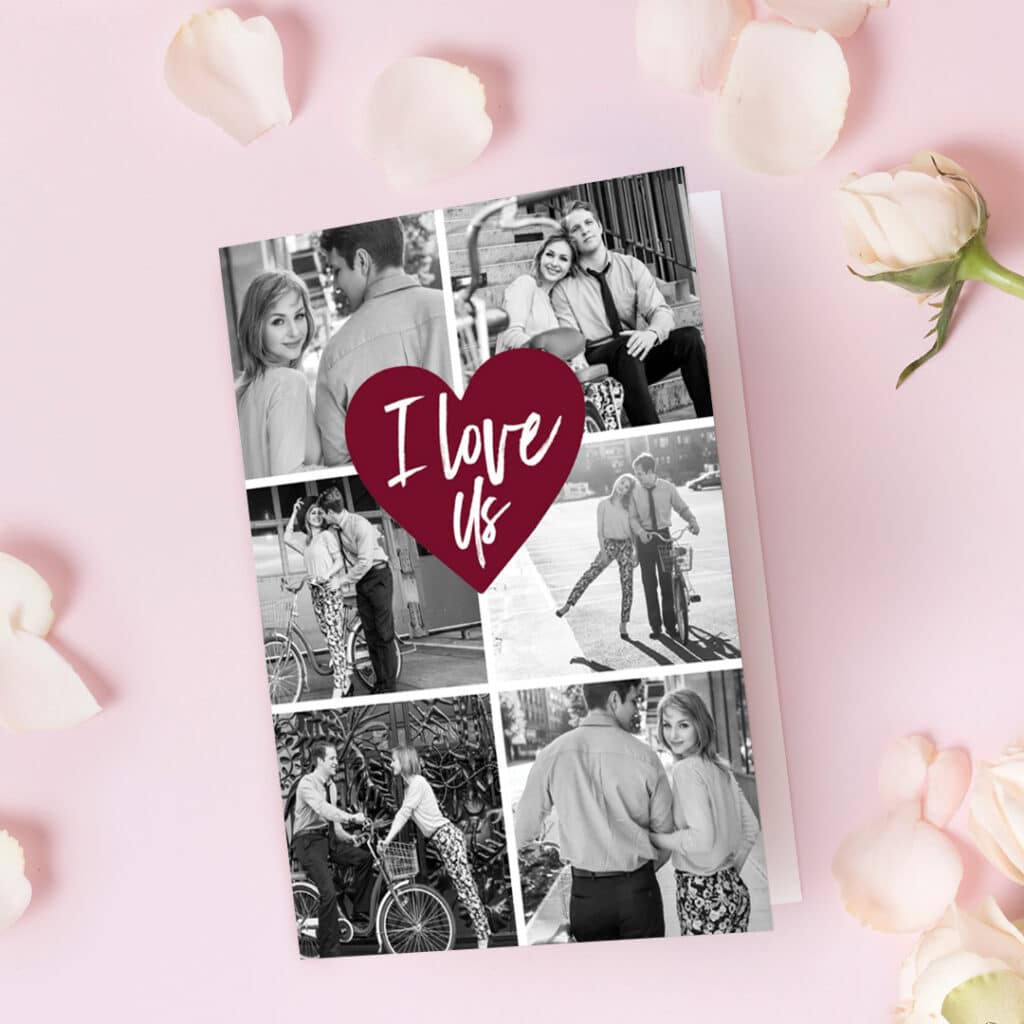 (I Have) So Much Love (For You)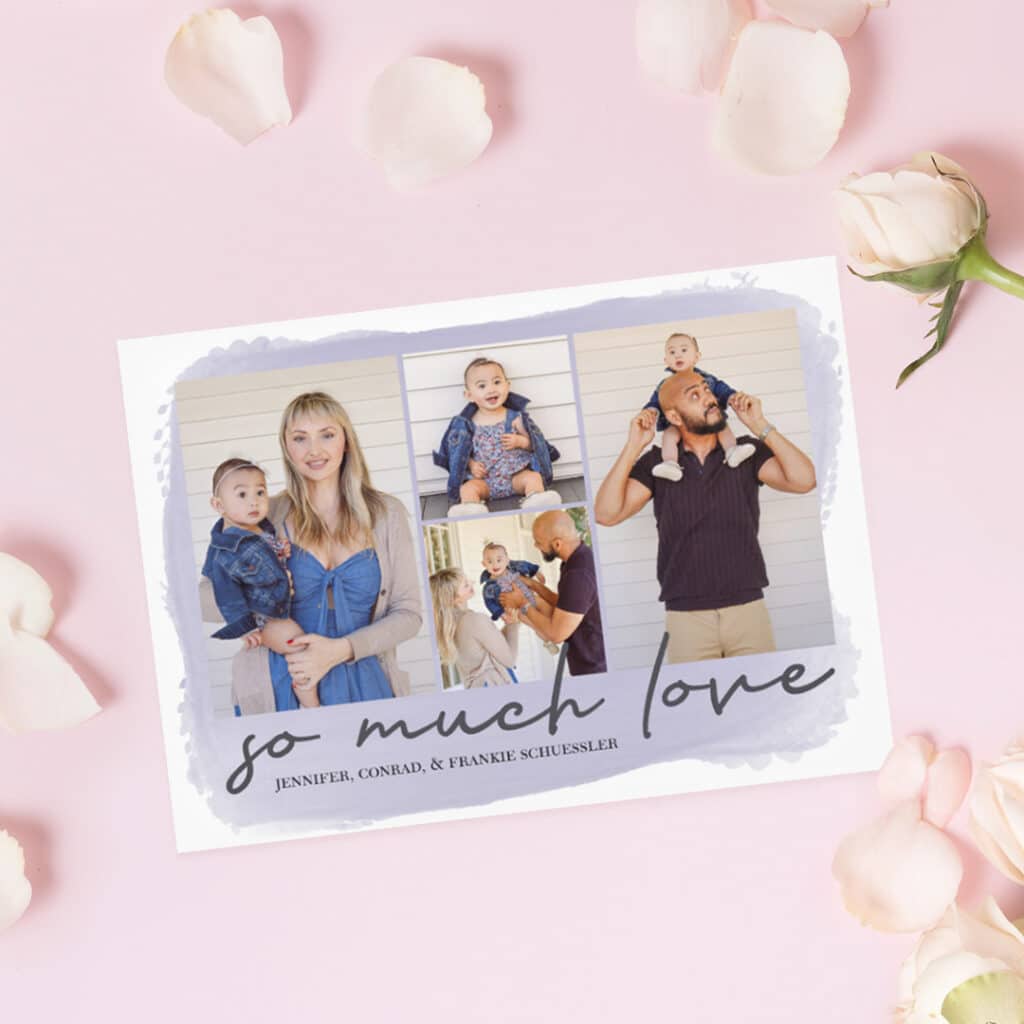 (I Love You) Always & Forever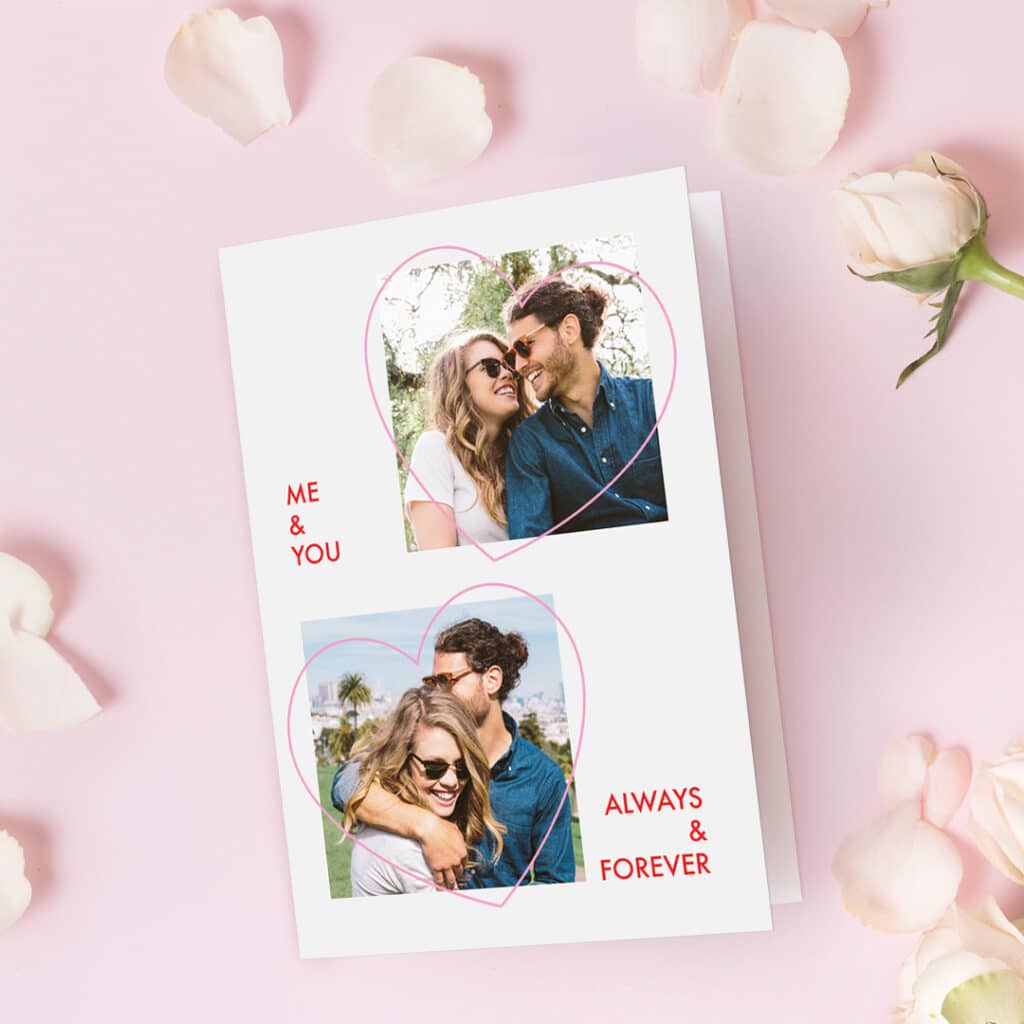 Valentine Collage – Show Your Love Story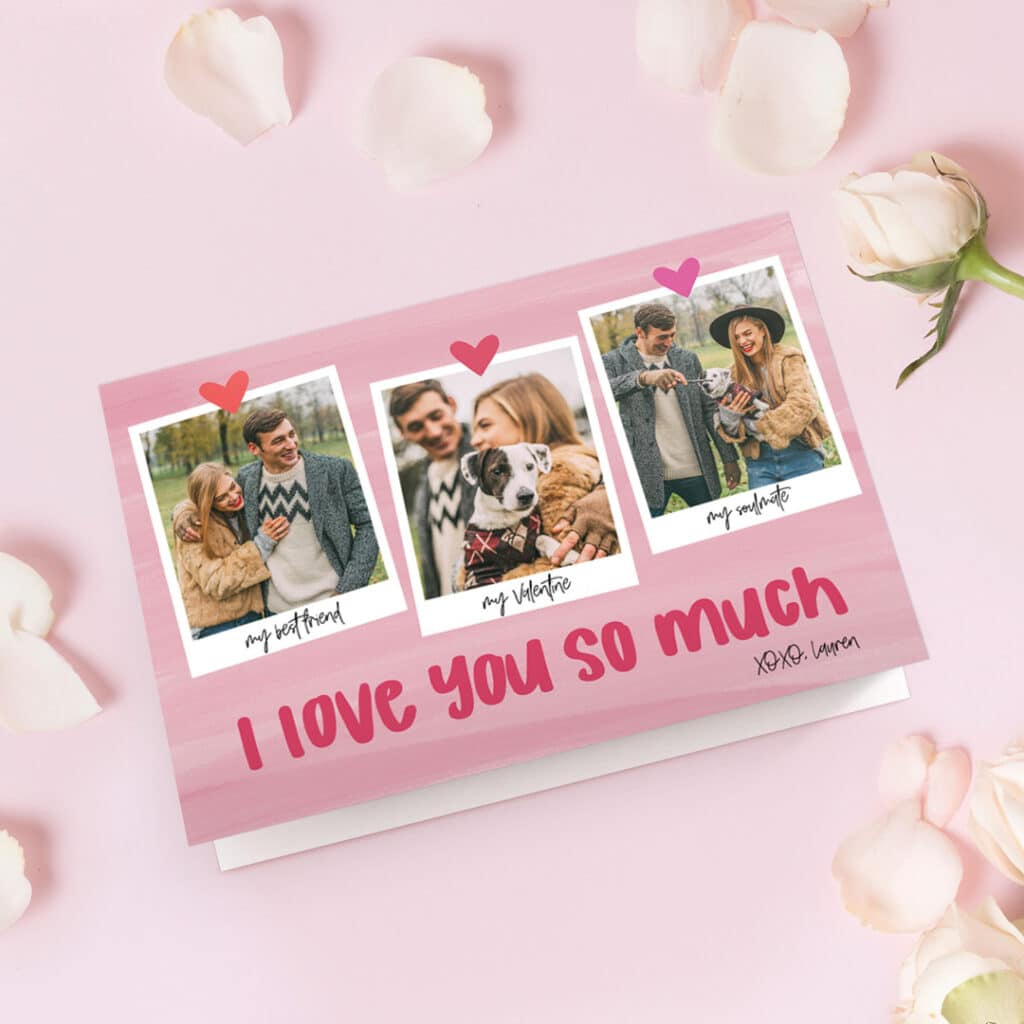 The Snapfish 5-Step Process To Celebrate True Love
One of the biggest dilemmas every year is what to write in your cards, so follow our 5 step process to inspire that perfectly romantic Valentine's Day vibe.
Choose a perfect Valentine's Day card that reflects who you are as a couple and what you have, and want to achieve.
Address your Valentine. Your Valentines card sentiment or greeting should reflect your relationship. Remember to wish your card recipient a Happy Valentine's. This is usually accomplished with a simple phrase like, "Happy Valentine's Day!"
Add a heartfelt message. When writing your message, speak from the heart. Let your Valentine know how much you care.
Use a quote to inspire your Valentine's Day message. Don't be afraid to borrow a few words from your favourite author. Valentine's Day quotes can be very touching additions to your Valentine's Day greeting card and go great with a box of chocolates, flowers, or a handmade Valentine's Day gift.
Sign your card with love. Use a loving ending to wrap up your Valentine's Day message and finish your greeting just as it started off.
If you don't naturally have a way with words, read our blog post of Valentine's card sentiment examples to get you started.
Let us know which card design is your favourite. We'd love to see the customised card you made for your Valentine on our social media channels too! You can tag us with @snapfishie in your photos on Instagram or Facebook or use the hashtag #snapfishie. Don't forget to follow us on YouTube and Pinterest, too. Check out the Snapfish site for even more Valentine's Day gift ideas.