Add a splash of colour to your fridge or office while preserving your favourite photos with loved ones! Personalise a Button Badge Photo Magnet with a gorgeous photo or choose one of our beautiful ready-to-go designs. These cute-as-a-button (badge) magnets make unique yet affordable gifts for friends, family, grandparents, pet owners, teenagers, children, co-workers and anyone, really. (And they can be easily created in mere minutes!)
Whether you create a 'gallery wall' of magnets on your fridge, include one with a larger photo gift, or offer them as cute party favours to your guests (baby or bridal shower, wedding reception, birthday), these custom round magnets are a fresh way to enjoy great photos and captured moments of joy.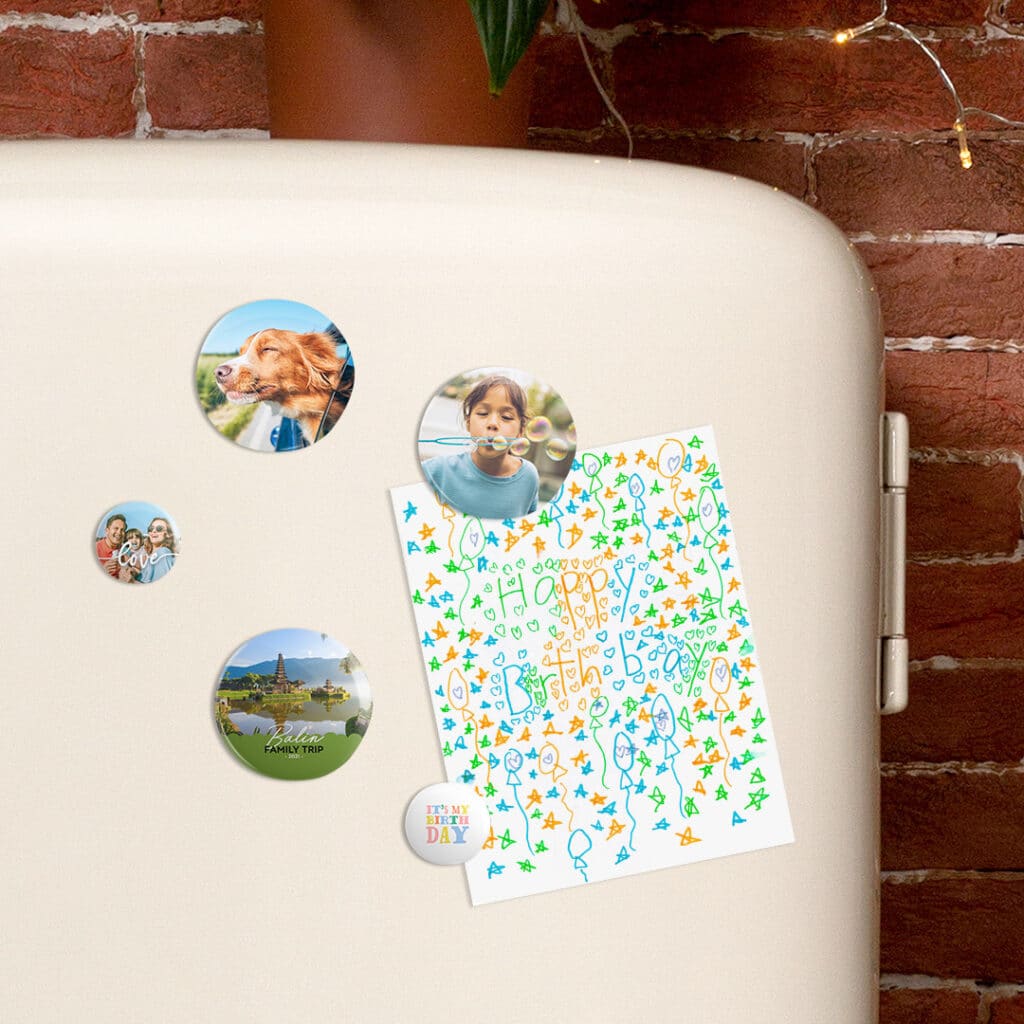 Our Button Badge Magnets come in two adorable sizes, 3.2cm (1.25″) and 5.7cm (2.25″).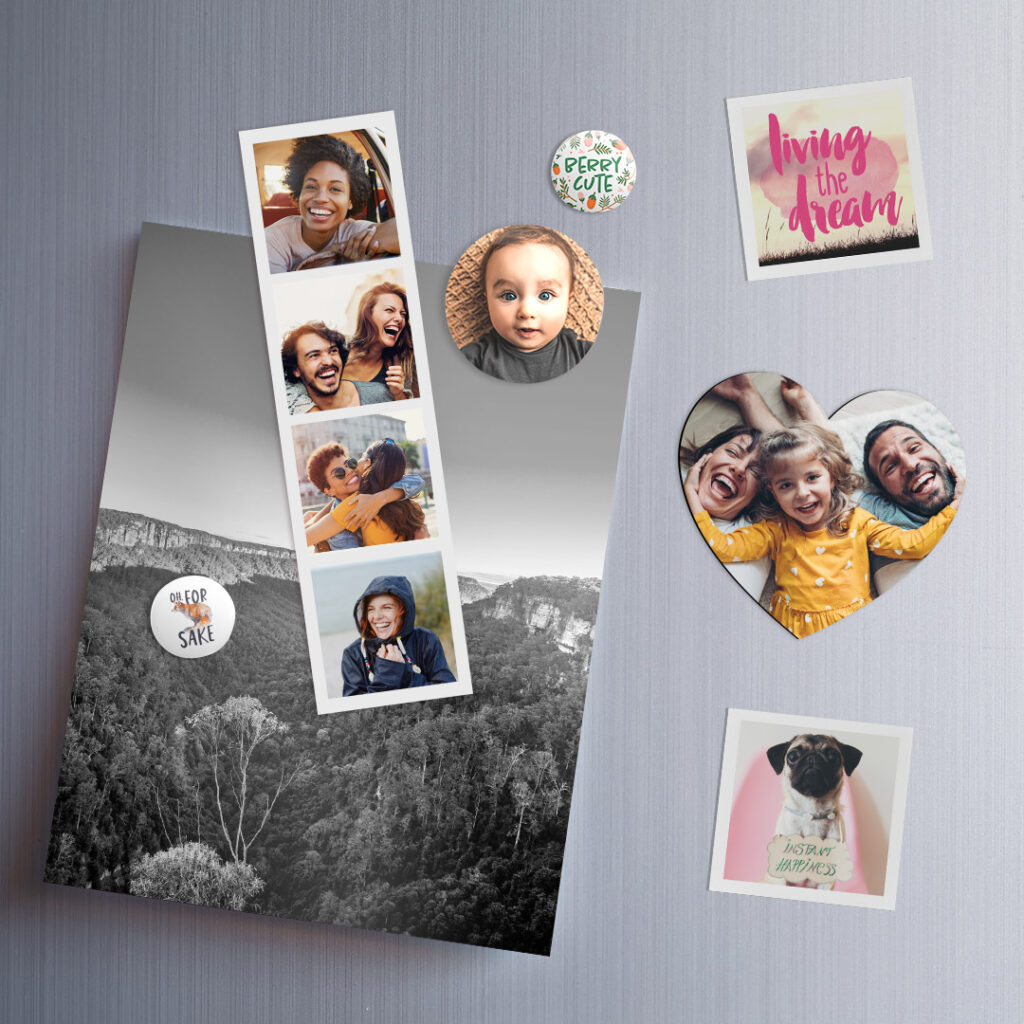 Considering a gallery wall of magnets for your fridge or workspace? Check out our full range of personalised fridge magnets here.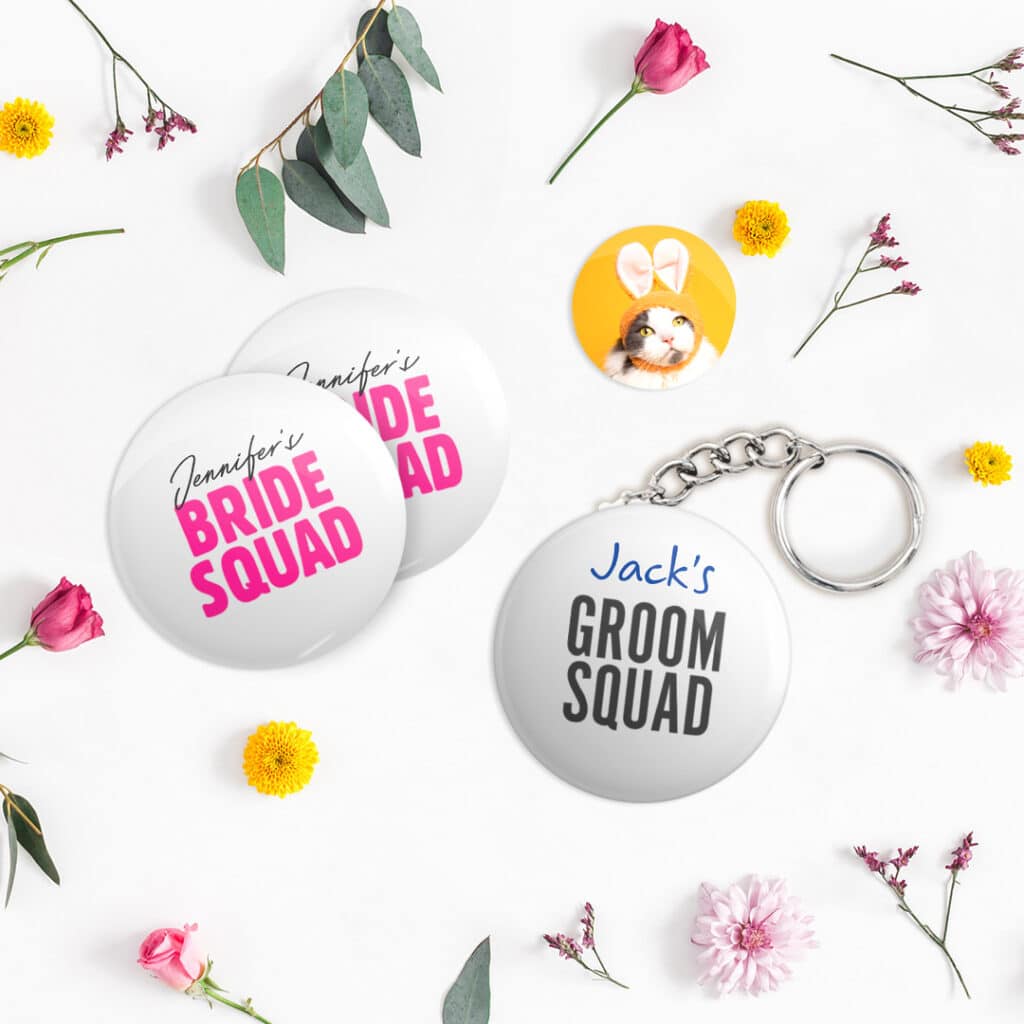 What type of magnet did you create on Snapfish? Don't forget to tag your photo stories on Facebook, Instagram or Pinterest with @snapfishIE and #snapfishie. We love seeing what you create.