We recently surveyed 1,000 to get the pulse on Christmas spending habits, gift giving etiquette and thank you card traditions. Keep reading because we'll be sharing some of the results, our favourite thank you cards and a few top tips…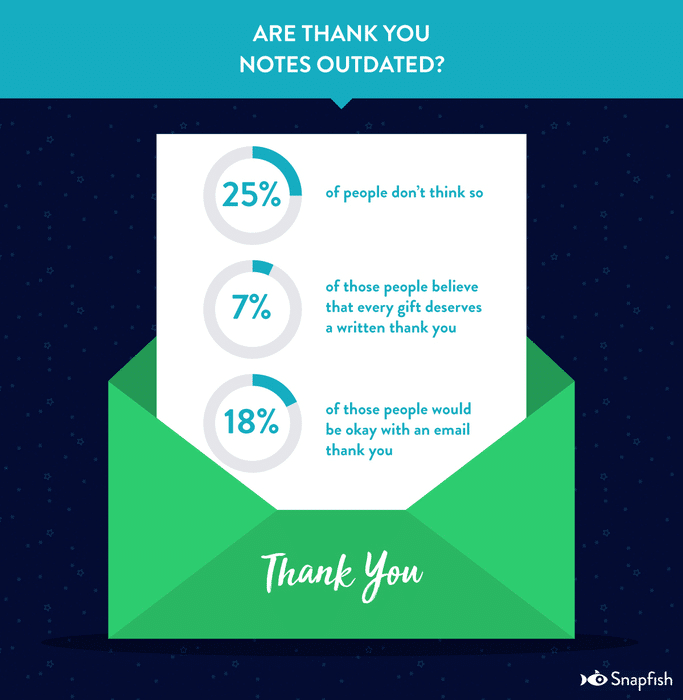 We're championing the thank you cards along with the 25% of people who think that thank you notes aren't outdated! Being in the business of personalised gifts and cards, we're big fans of sending thank you notes after receiving gifts. Make sure you stay on the nice list for next year and create thoughtful thank you cards! To make your 'Thank you's' super simple we're sharing some of our top tips and favourite designs. We're certain friends and family will appreciate the personalised heartfelt thanks.
Design 1. Forest Party Thank You
Make sending thank you notes easy for the kids with fill-in-the-blank cards.
Design 2. Watercolour Thanks
These fun and colourful notecards will help your friends and family start the new year the b-right way!
Design 3. Full-Photo Notecards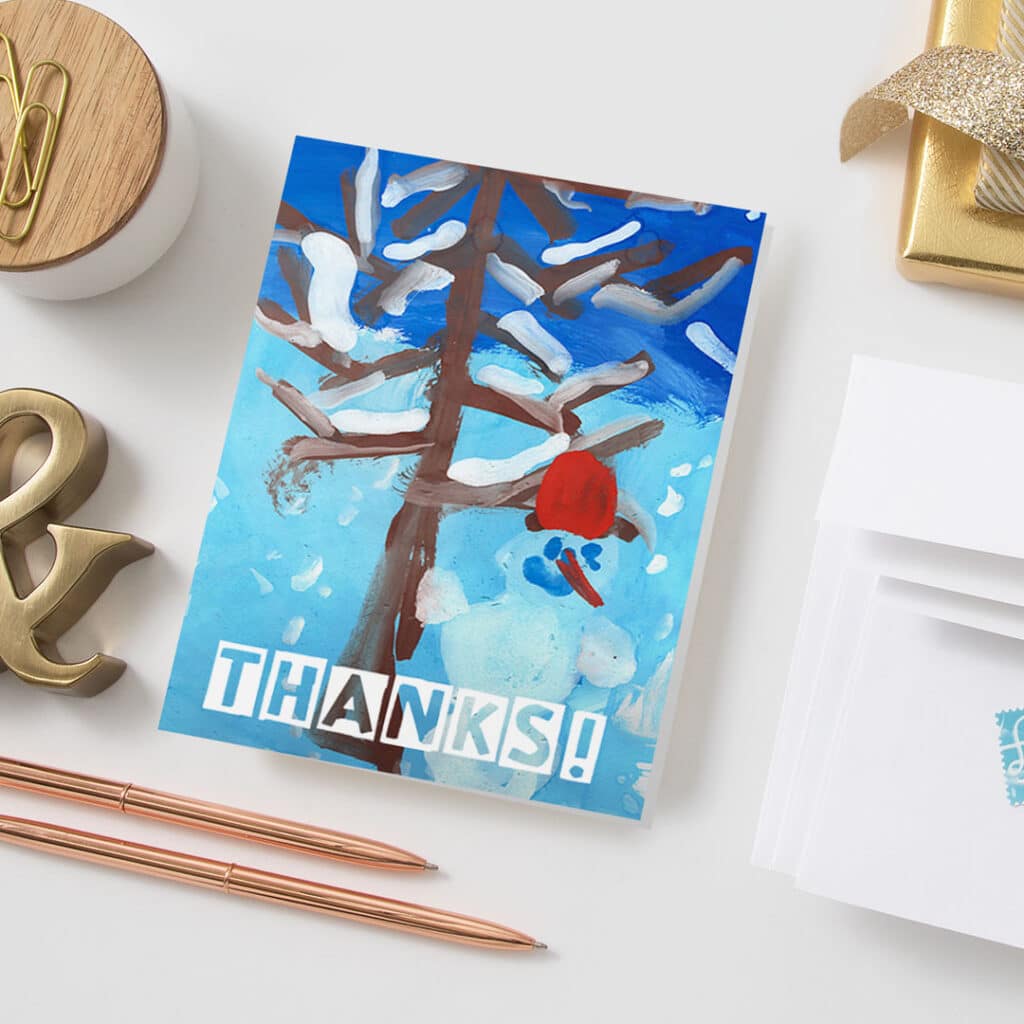 Opt for kids art instead of a family photo, they'll be proud as punch to see their masterpiece adorning the front of the thank you cards.
Design 4. Snowy Thank You
Fill your thank you cards with your favourite photos from the festive period, as well as a line or two of thanks.
Design 5. Snowflake Thank You
Keep things simple, nothing beats a family photo on the front of personalised card!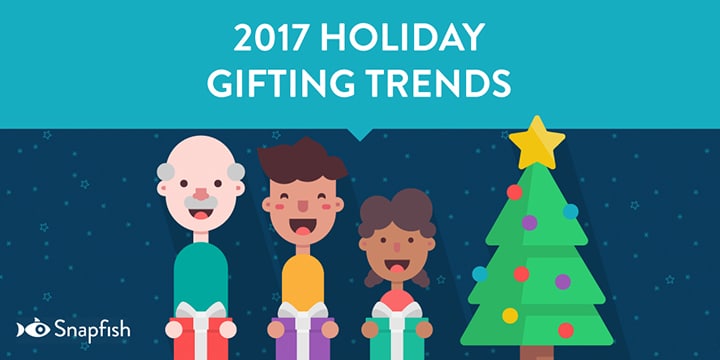 Curious to unwrap the rest of the results? Check out the 2017 Christmas Shopping Trends.
Need more reasons why you should send thank you cards? Read our Noteworthy Reasons To Send Thank You Cards
Browse all Thank You Card designs!
What did you create on Snapfish? Share it with us on social media! You can tag us with @snapfishuk in your photos on Instagram or Facebook or use the hashtag #snapfishuk. Don't forget to follow us on YouTube, Twitter and Pinterest, too. We love seeing what you create.