Create The Best Personalised Gifts For Bridal Showers & Hen Parties.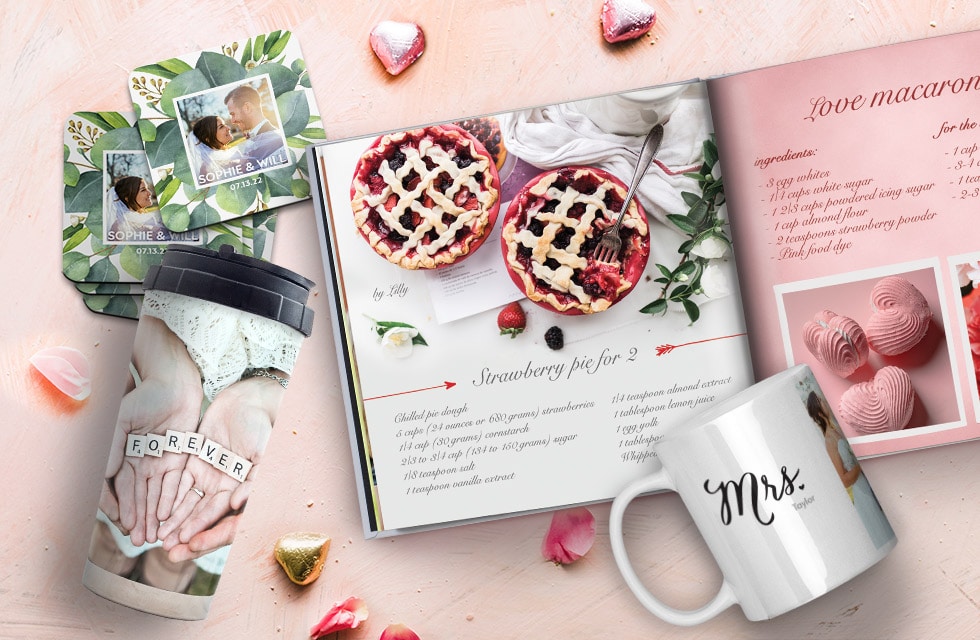 Choosing a (virtual or otherwise) bridal shower or hen party gift should be fun. Even so, you'll need a gift that balances bridal shower etiquette, the bride-to-be's personality, and your budget. But what makes a hen party present different from a wedding gift? And how do you make sure other guests won't gift the bride the same thing? We're here to answer these questions and much more.
So if you've received a hen party or bridal shower invitation, it's time to start planning for that thoughtful and lovely gift.
Different Event, Different Gift
Most brides will have either a bridal shower or wedding shower; or, they might even go for a more raucous hen or hag party, depending on the couple's preference. Bridal showers/hen parties are typically exclusive to women friends of the bride while wedding showers/hag parties are for friends of both the bride and groom, regardless of gender. Gifts for a wedding shower should be bought with the couple in mind.
Gifts To Please Everyone
As a member of their wedding party, you'll want to make sure both partners feel loved and appreciated. These personalised wedding gift ideas do just that. Find inspiration in a pair of matching cushions for the home-loving couple, a personalised photo (cook) book for the couple that loves to bake and host parties, or any of the creative wedding gift ideas below.
Chop, Chop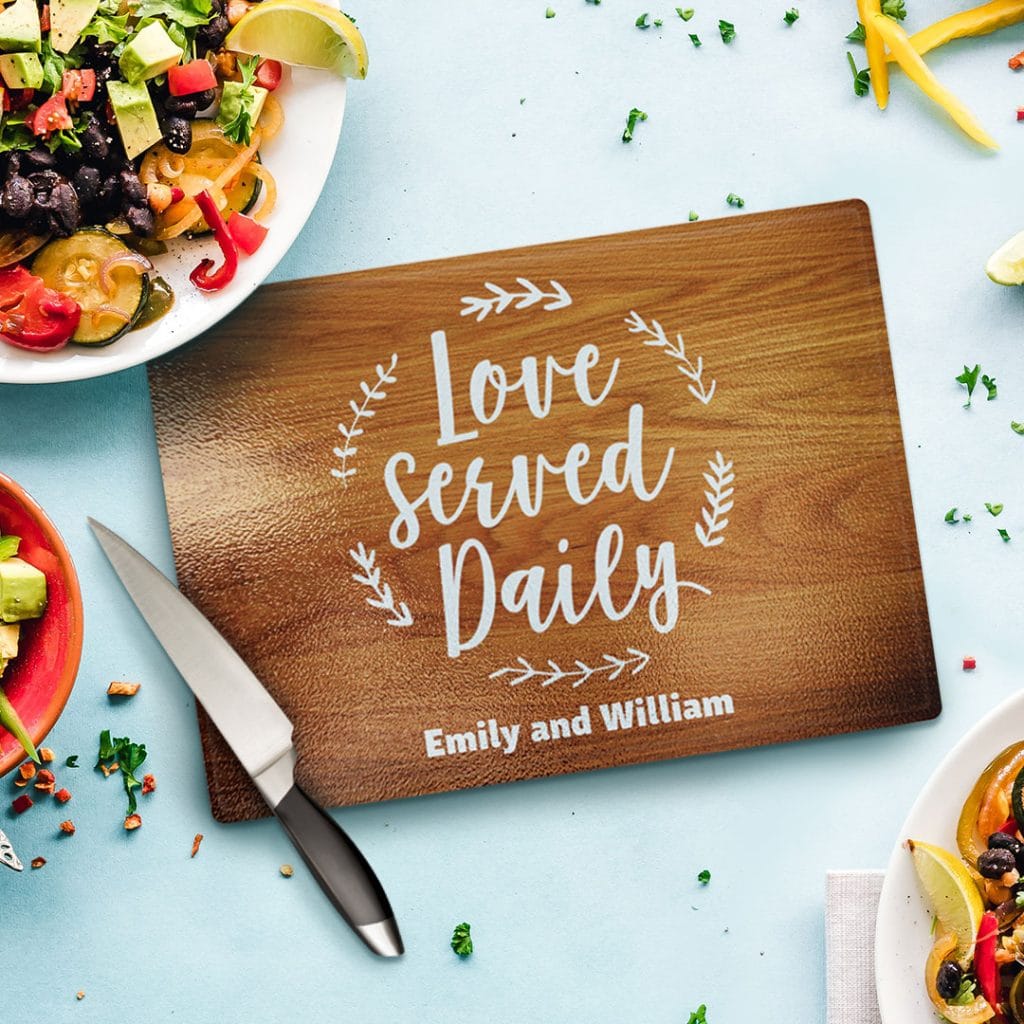 Whether the soon-to-be-newlyweds love hosting, cooking, or cheese tasting, a custom chopping board will be a sweet and practical addition to their home. Personalise it with their name(s) for that extra special touch!
His & Hers Comfort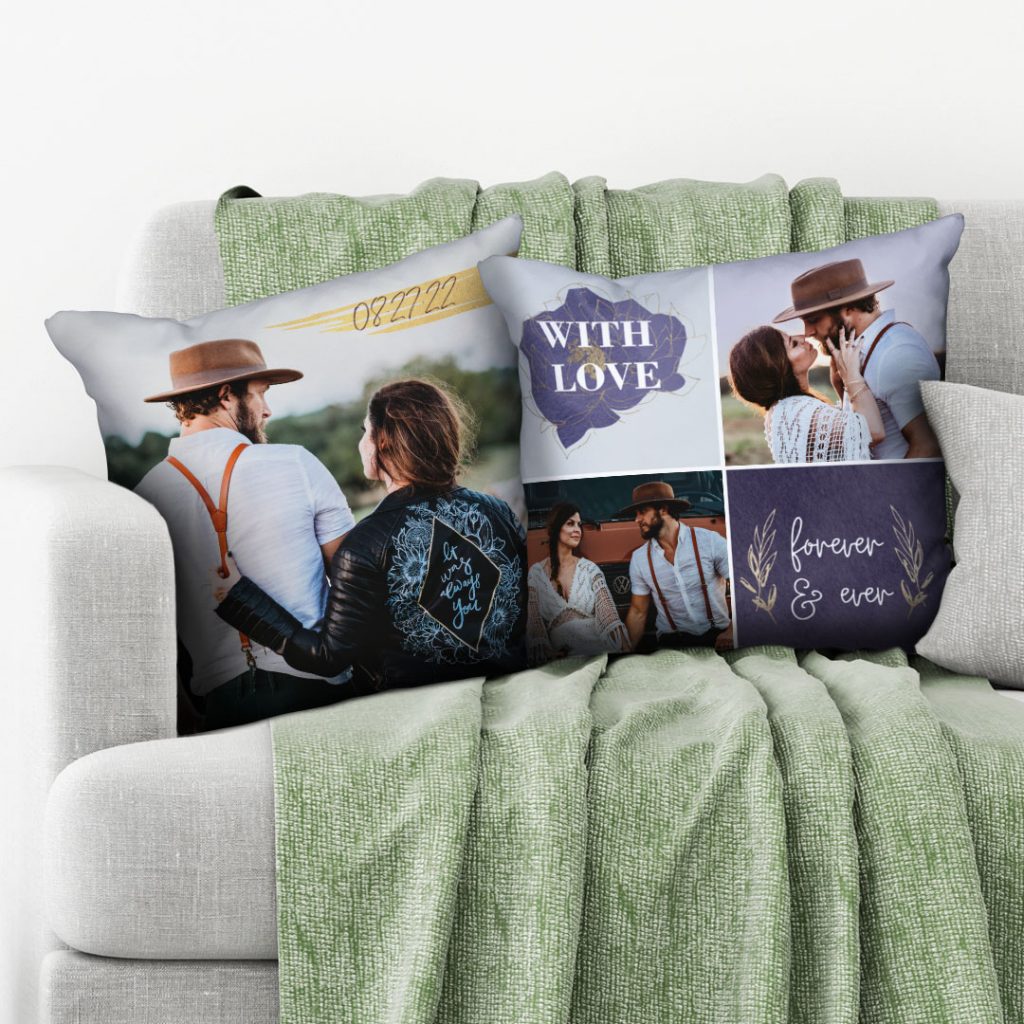 A matching pair of cushions is a non-traditional wedding gift that will stay with the happy couple for a long time. You can never have enough decorative scatter cushions, especially when moving into a new home. So if your bride is planning on making a move after her big day, consider gifting her a set of custom-designed throw cushions. Use special photos, favourite quotes, or her and her partner's initials to bring your gift to life. Customise a set with the happy couple's names, initials, or wedding date. You may also want to include a matching blanket for maximum cosiness.
Sweet Sips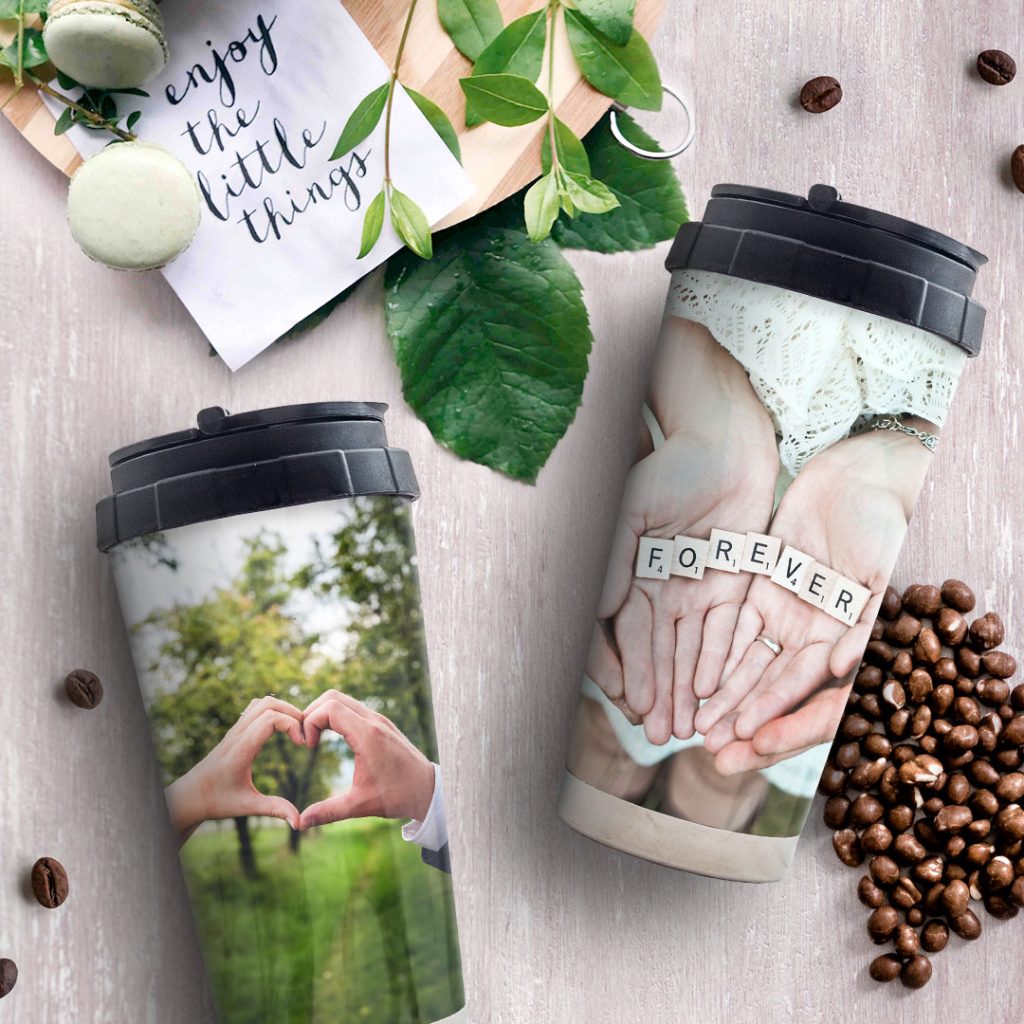 If the couple is always on the go, consider gifting them a travel mug. You can customise the mug with photos, captions, and designs of your choice, making it the perfect personalised gift. Consider adding special tea boxes or coffee packs to the gift, depending on the bride's (or groom's) particular taste, to make your gift feel more complete.
Custom Keepsake Tin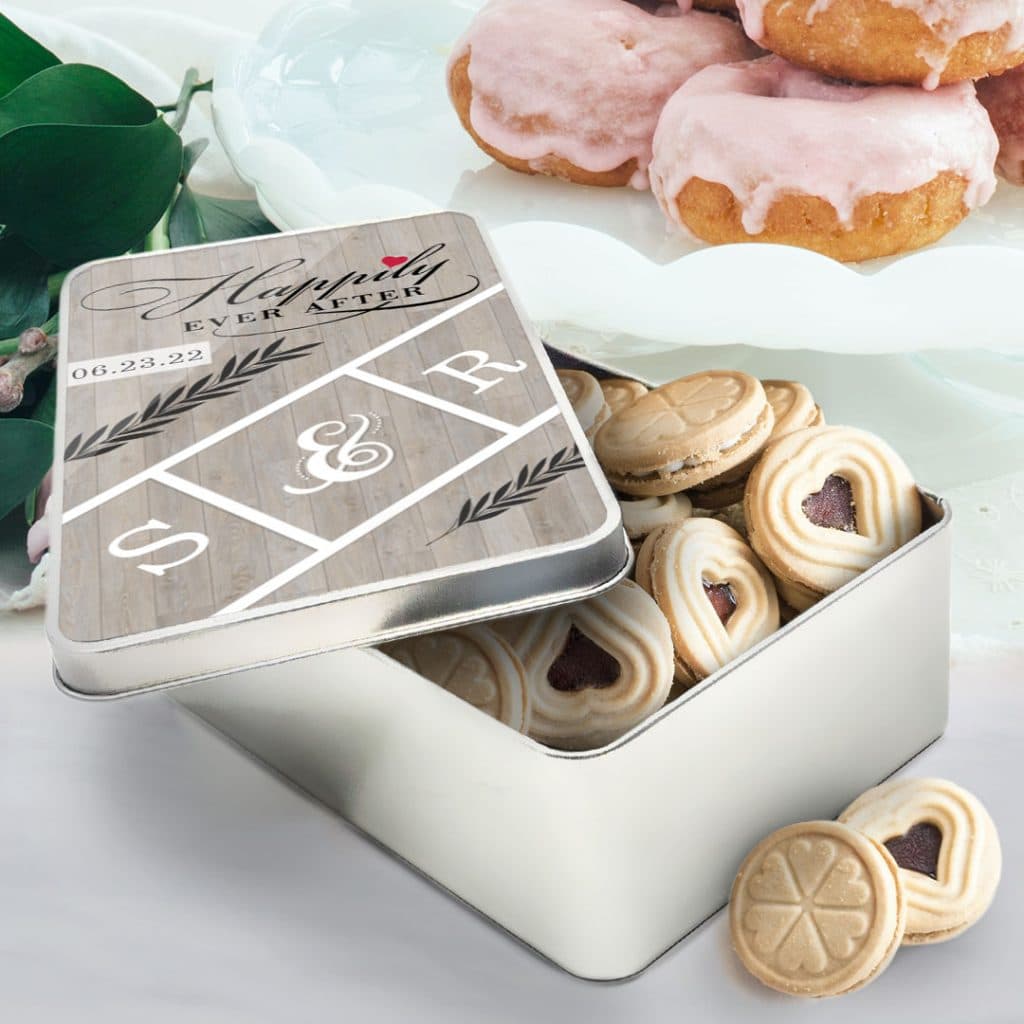 Are you known for your baking talents or a particularly impressive cookie recipe? Or does the bride have a weakness for chocolates? If so, consider buying a custom rectangular metal tin with the bride's name or couple's initials. Fill it with their favourite sweet treats or other favourite trinkets. This could include anything from a mini cocktail kit to her favourite chocolates or nuts. Whatever you choose, make sure to personalise the tin with a special design to let her know how much you appreciate her.
DIY Cookbook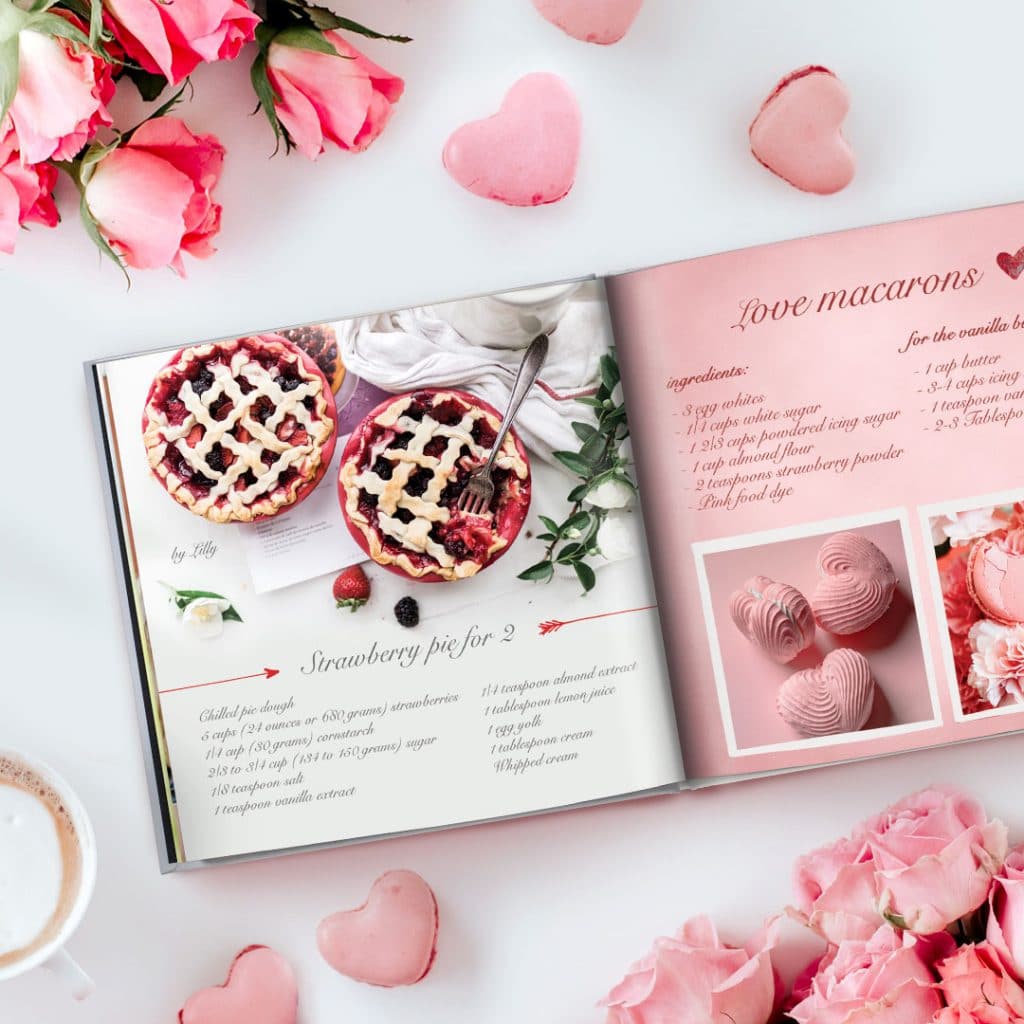 If the wedding couple love spending time in the kitchen or trying new recipes, a personalised cookbook might be the ideal gift. You could collaborate with all their friends and family to create a unique collection of your favourite recipes along with photos of yourselves.
New Home Supplies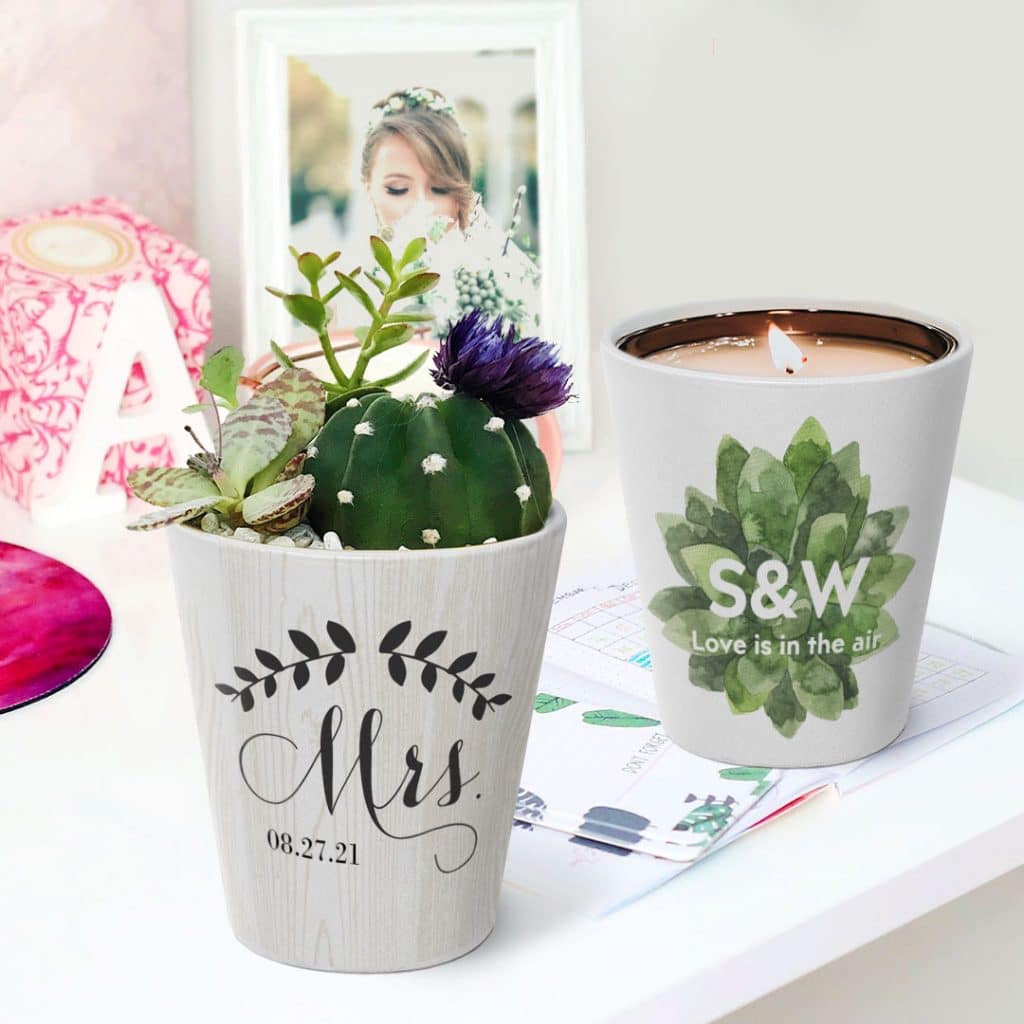 If the bride and groom are planning on moving in together after the nuptials, they're likely in need of new home supplies. It's easy to overlook home essentials such as plant pots, coasters and placemats. These make excellent bridal shower and wedding gifts that help transition the new couple into married life. Tip: Create a customised plant pot with a scented candle inside; the candle will help them relax after all that wedding stress and they could then plant a special flower in it once the candle has burnt out.
Custom Tea Towel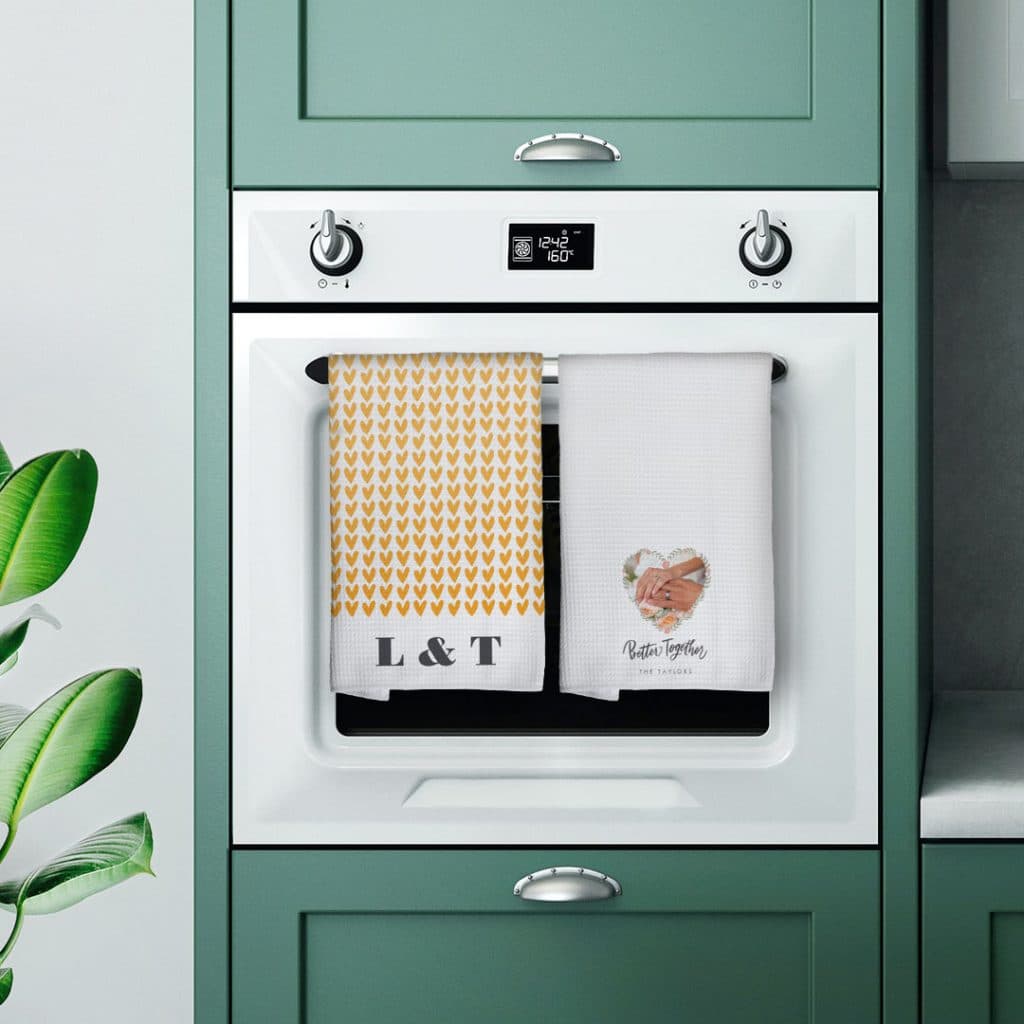 Tea towels aren't just kitchen mess essentials; they can also enhance a kitchen's overall design. Customise a set of personalised tea towels to gift at your upcoming bridal shower party by including the initials or last name(s) of the soon-to-be newlyweds in the design.
Mugs & Coasters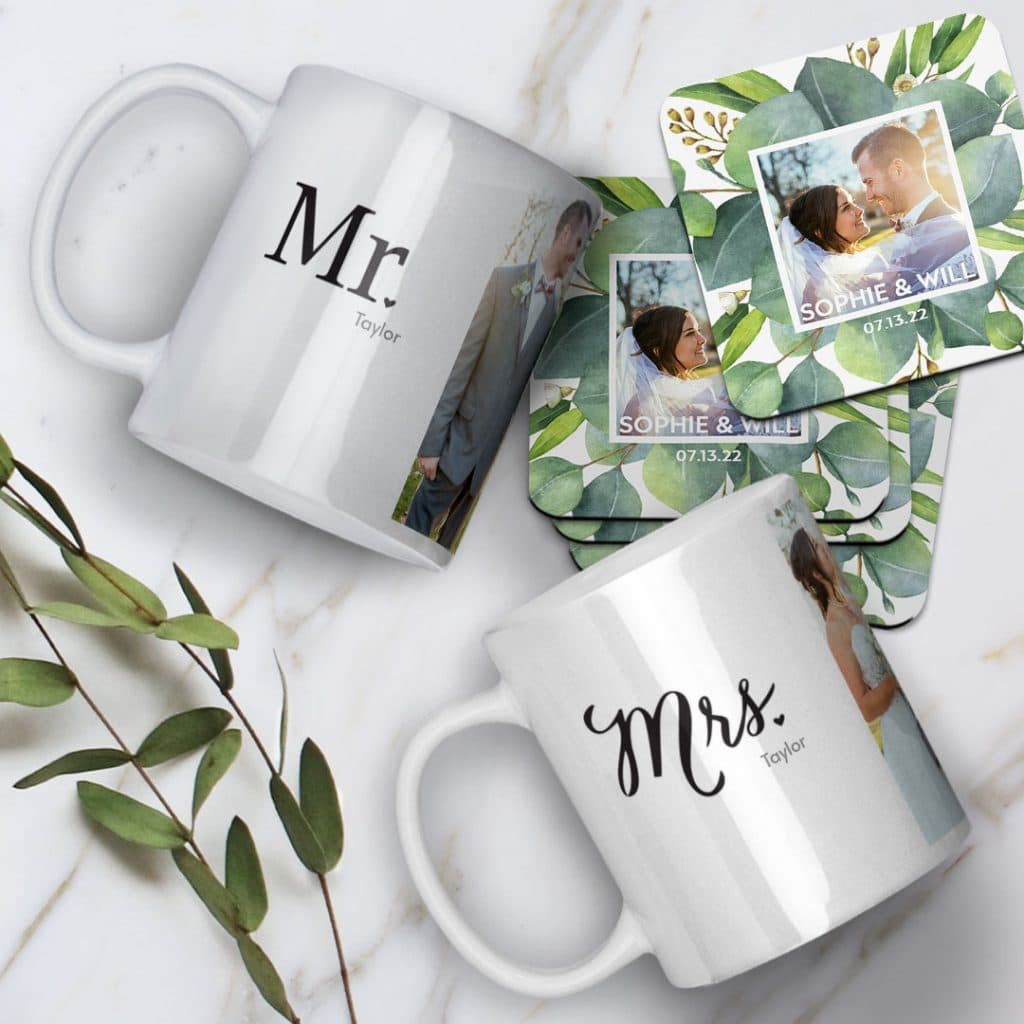 If the bride is known for her morning coffee routine, why not gift a monthly coffee subscription? Make it extra special by including a set of matching mugs and custom coasters. Customise the mugs with his and her initials, wedding date, or the words "I do" for a keepsake she'll treasure for many days to come.
Fleece Photo Blanket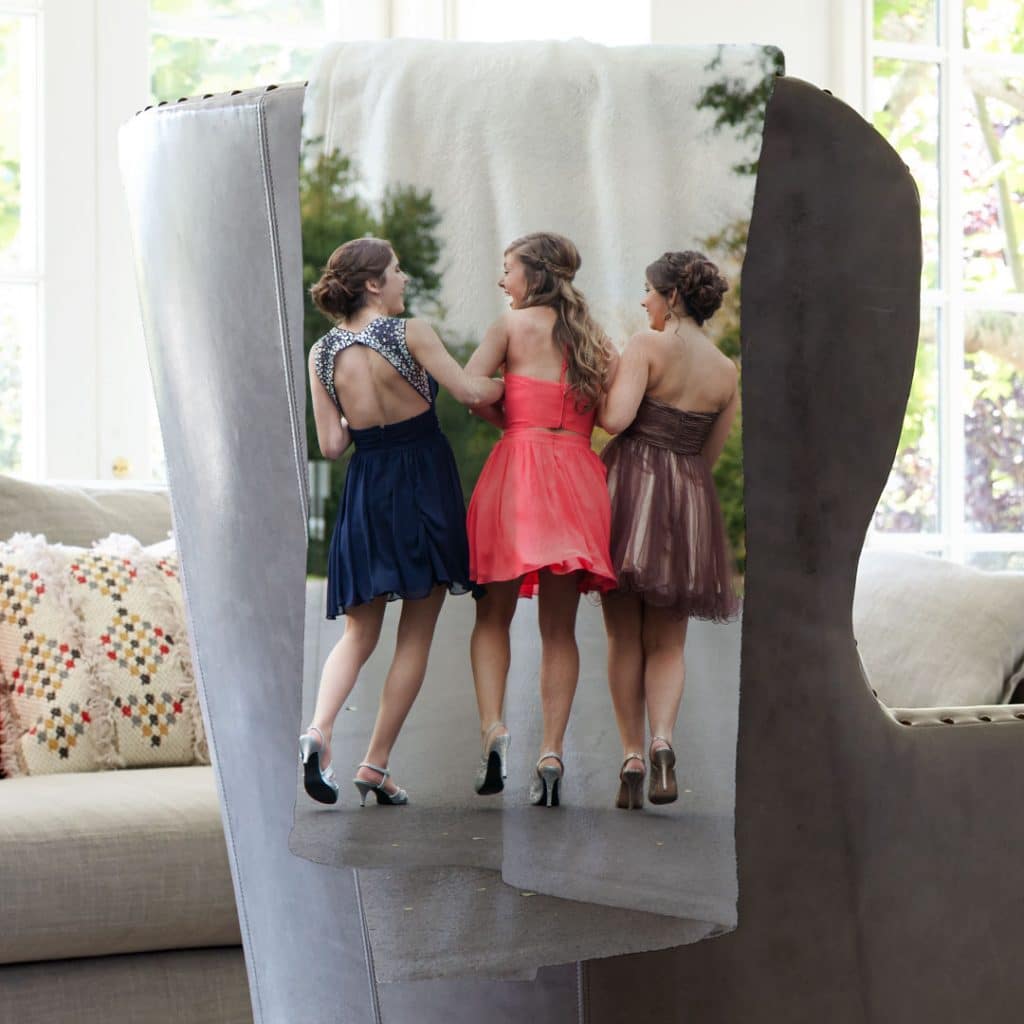 Fleece photo blankets are warm, cosy, and packed with fond memories. Customise the bride's blanket with photos of her and the bridal party, the couple's engagement photos, or anything else you know will make her smile.
When in doubt, always stick to the wedding gift list.
Don't fear that your gift isn't personalised or "from the heart" if you do end up picking something from the bridal gift list: she is guaranteed to appreciate it (and you could always supplement it with a fun photo gift that celebrates your relationship).
Need To Get A Wedding Gift?
Yes, you are typically expected to bring a gift to both the bridal shower and the wedding itself, unless otherwise noted on the invitations. It's also common to bring small gifts if invited to an engagement party or hen party. However, most modern couples understand that attending several wedding parties and celebrations can become expensive for guests. Therefore, you're not expected to bring a large or costly gift to every single celebration.
If you need help finding a wedding gift that stands out, browse our extensive list of wedding gift ideas, or read our blog posts on wedding gift ideas.
Whichever custom wedding gifts and cards you end up creating, don't forget to share them with us. You can tag us with @snapfishie in your photos on Instagram or Facebook or use the hashtag #snapfishie. Follow us on YouTube, Twitter and Pinterest, too.