Add colour to your creations with yummy mummy embellishments.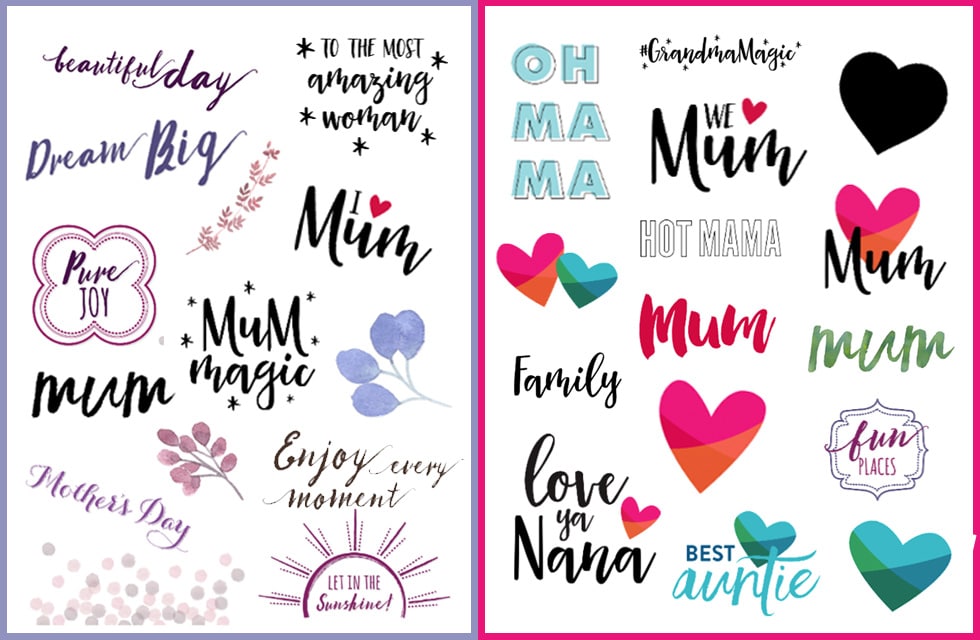 Make the most unique Mother's Day gifts when you embellish your creations with our clip art.
Premade layouts to get you started
To help you get started, we've got a wide range of Premade Layouts and Mum-themed design templates under the "Family" section of the builder tool. (And it's just as easy to amend and edit these layouts, too!)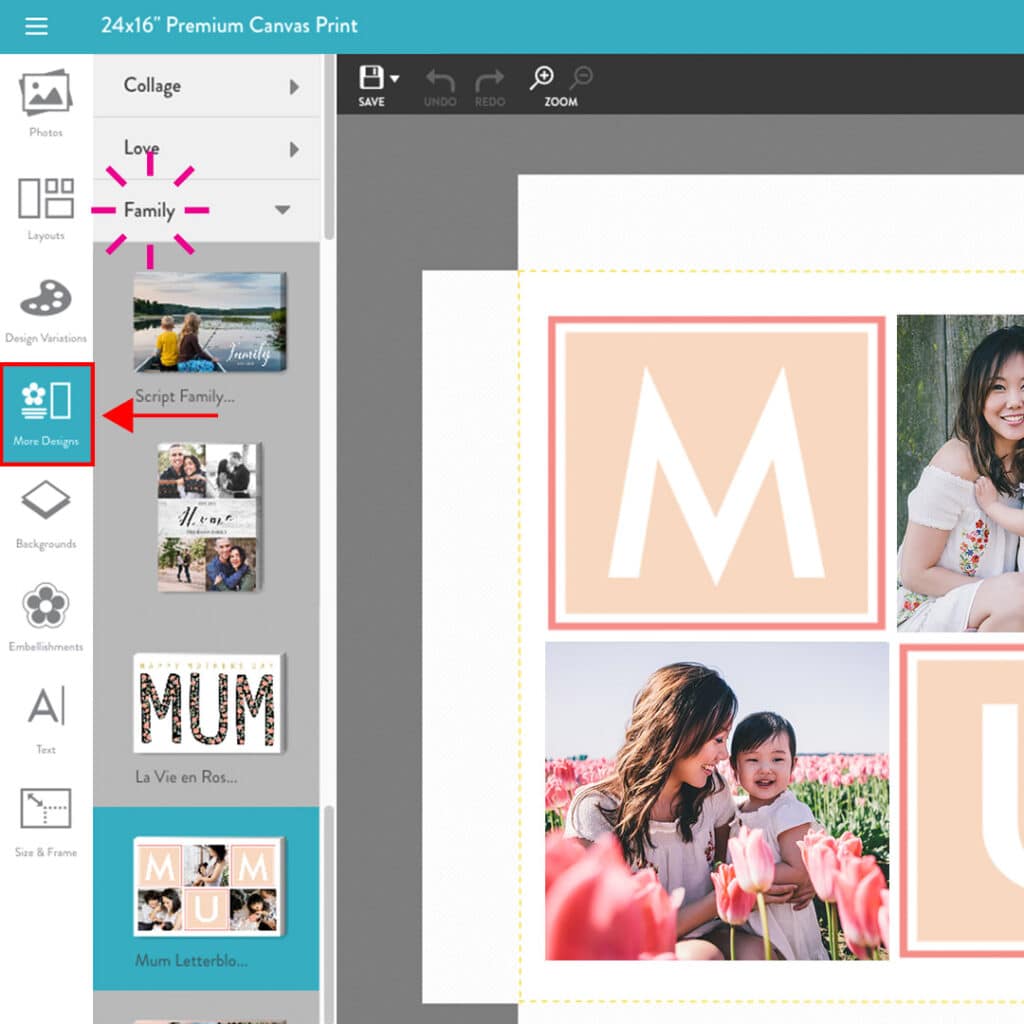 Once you have chosen the basic design template, you can embellish your custom Mother's Day creation with clip art by browsing our large selection of Mum embellishments.
Clip art tips
Use our many embellishment options or create your own designs. Just drag and drop to your preferred position.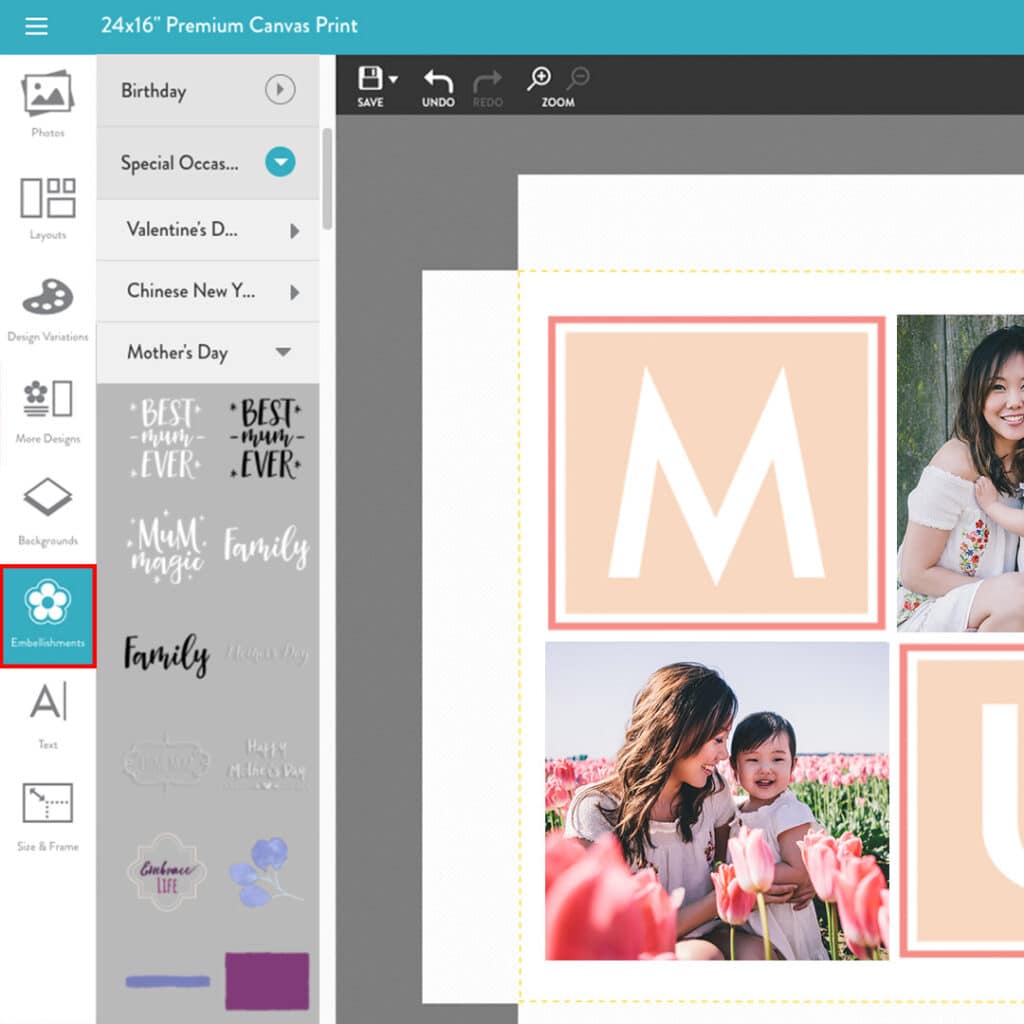 Easy steps to embellishment heaven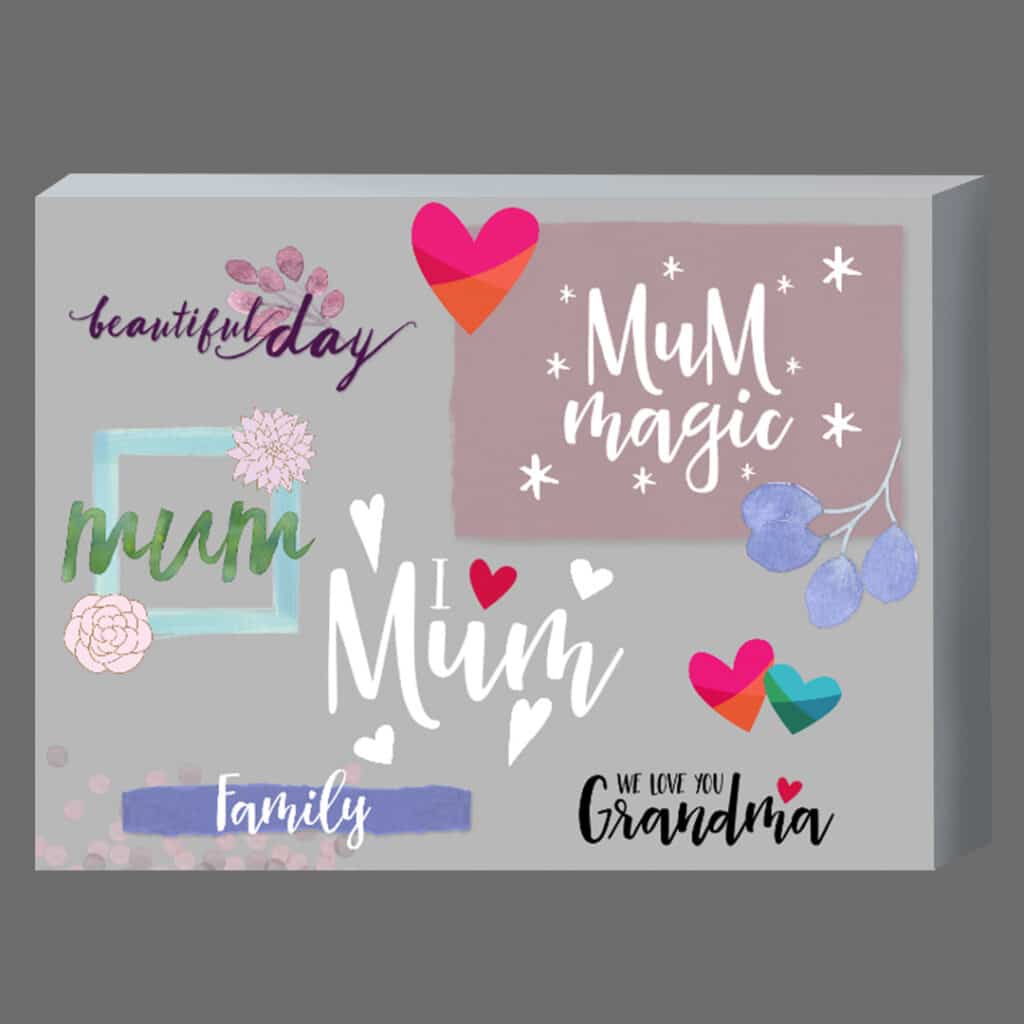 Type "Mothers Day", "Mum" or "Mummy" in the builder search box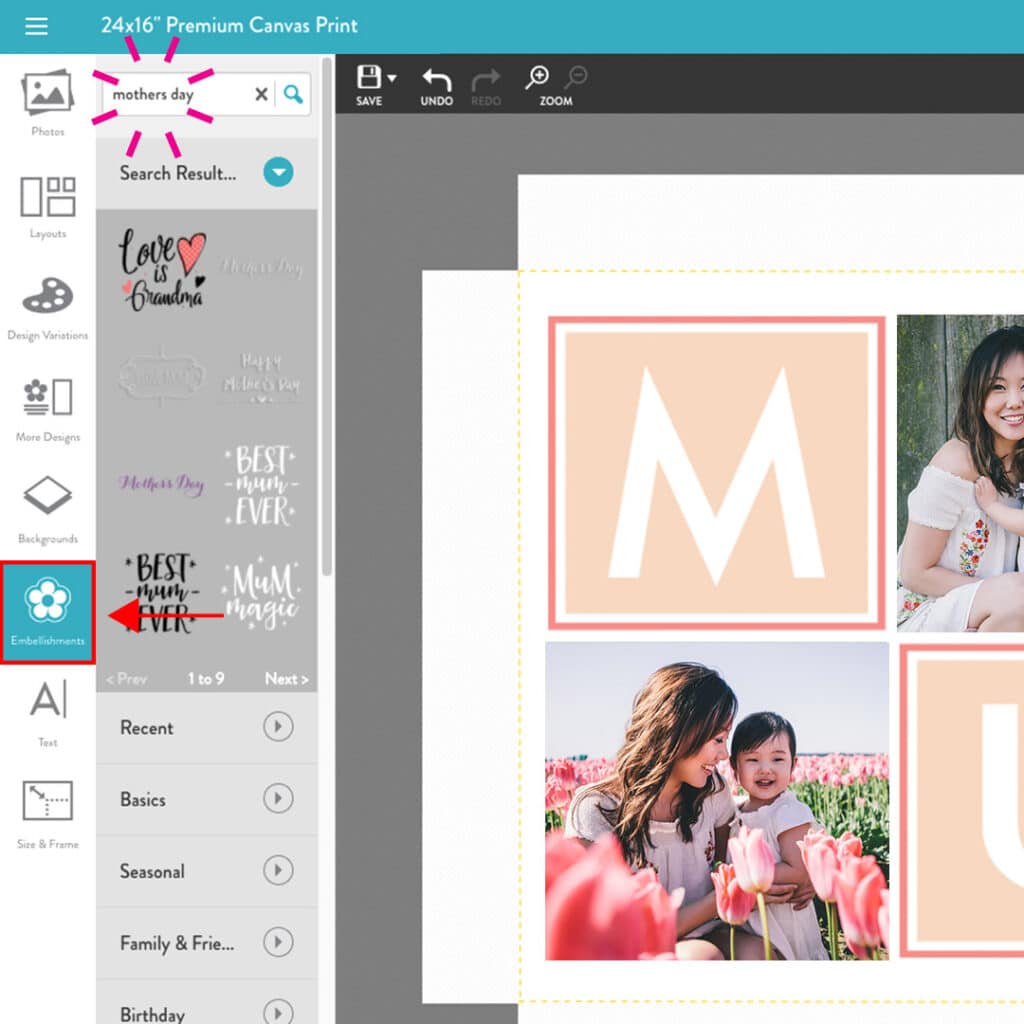 2. Look under "Family"
3. Look under "Special Occasions > Mother's Day"
4. Look under "Special Occasions > Grandparents" (Grannies need some love, too!)
5. Look under "Collections > Celebrating Mum"
6. Look under "Collections > Family Farmhouse"
Life-saver Tip: All the embellishments you have clicked on can later be retrieved under "Recents" in the builder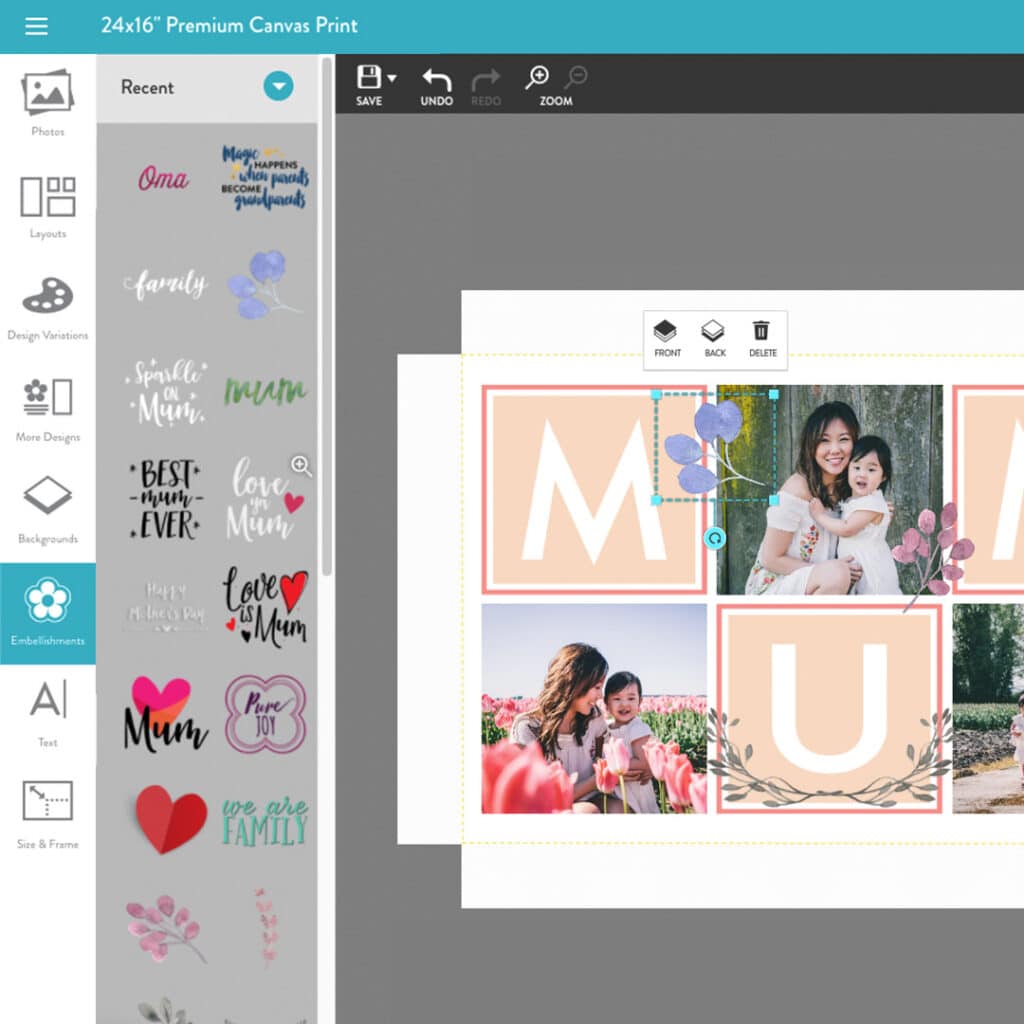 No matter which embellishments you end up choosing, your Mother's Day gift is sure to make Mum smile and ensure your gift is one-of-a-kind.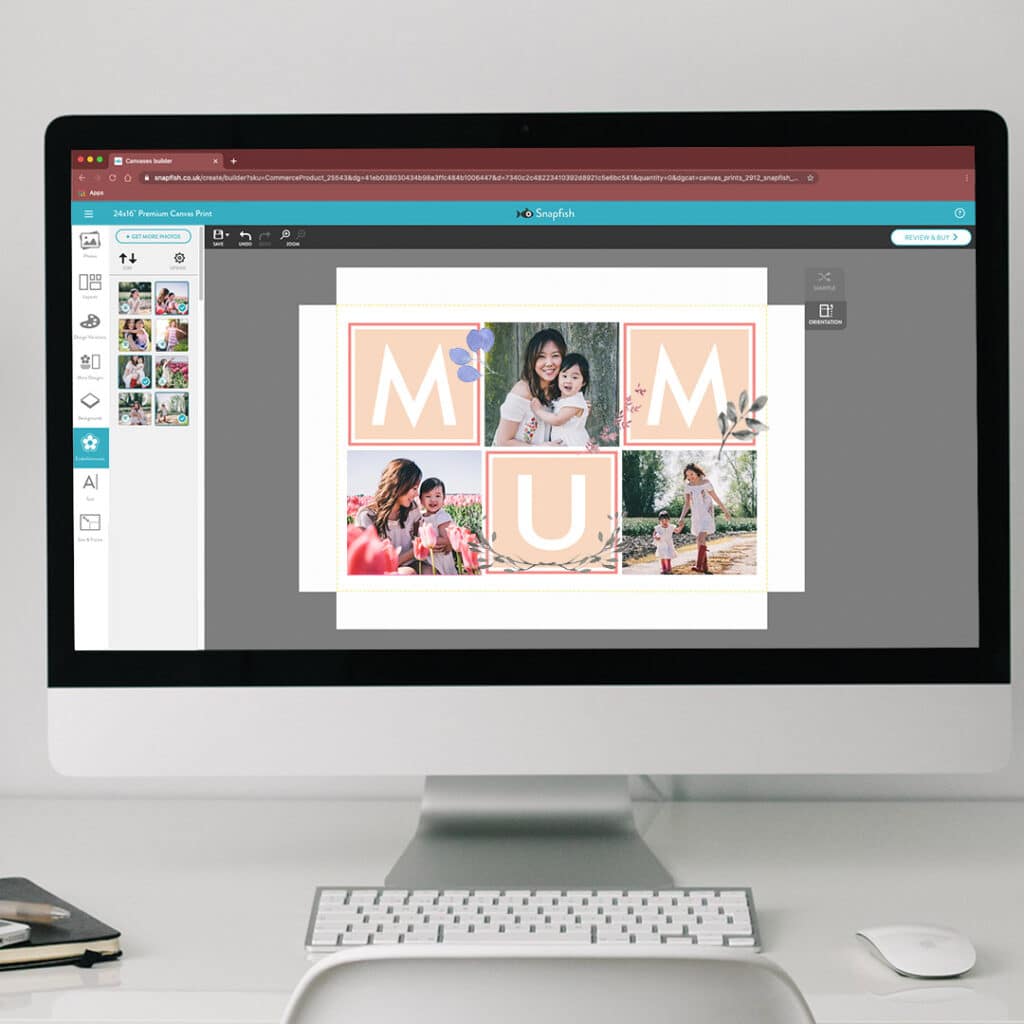 Don't forget to pair off your Mother's Day present with a charming card for Mum. You can create your card from scratch, with or without a favourite photo, using our beautiful and convenient pre-built design templates.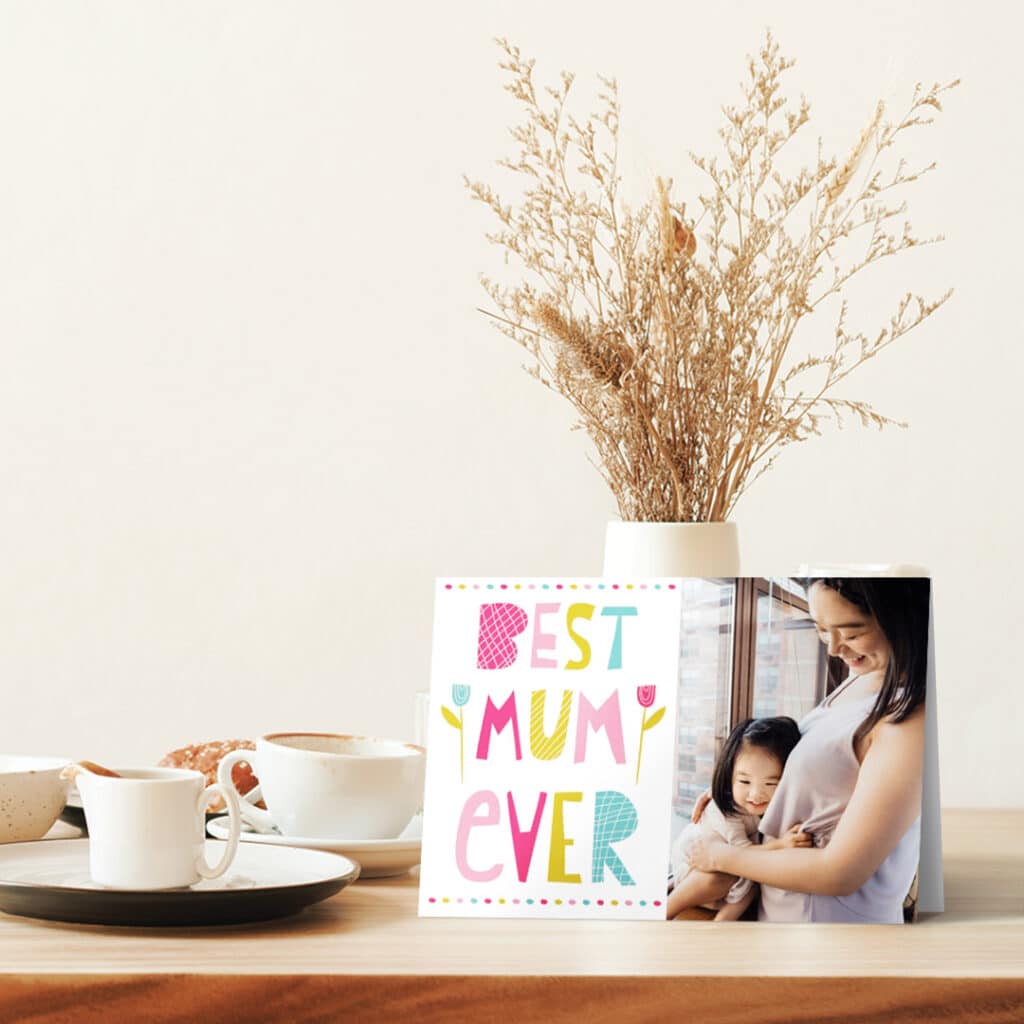 Need help crafting a marvellous message for Mum in your card? We have you covered – read our Mother's Day card sentiment blog here.
Did you gift Mum something custom this year? Be sure to show it to us on social media!
You can tag us with @snapfishie in your photos on Instagram or Facebook or use the hashtag #snapfishie. Don't forget to follow us on YouTube, Twitter and Pinterest, too. Check out the Snapfish site for even more new products Mum will adore almost as much as she adores you.