Reflect on the fun the kids have had this school year with personalised gifts, home decor and books. They make great keepsakes to celebrate their highlights and achievements. We've teamed up with some creative bloggers to share how they've used Snapfish products to showcase their kids art.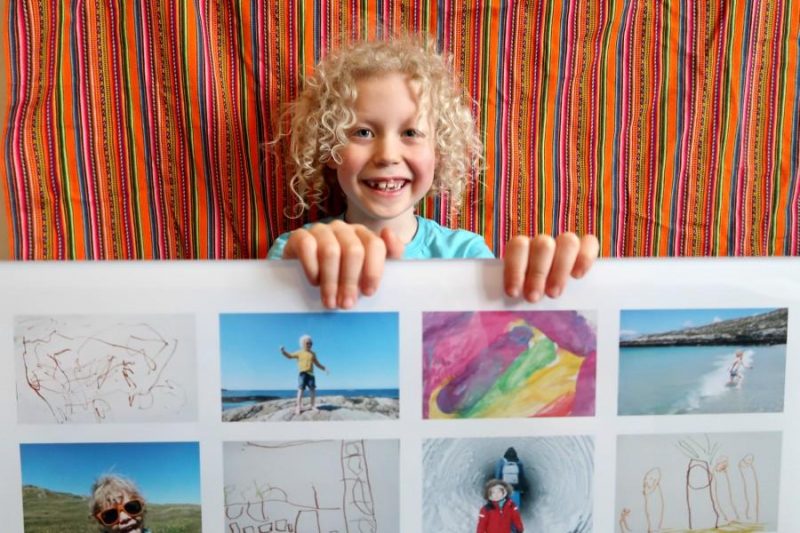 1. Turn Kids Art into Personalised Notebooks
Melissa created gorgeous notebooks, mugs and cushions with Essley's art work.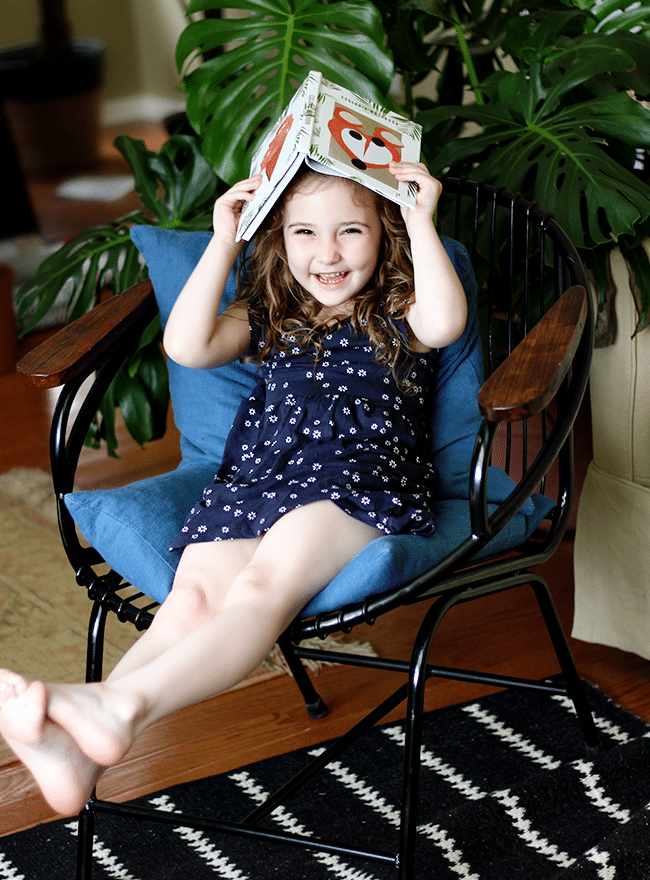 "I turned her favorite school art projects from the year into practical gifts to give her to celebrate the end of the school year and all of her achievements? I mean, what a cool way to allow her (and us!) to enjoy her artwork in a practical way, and to create tangible memories of a wonderful school year.

If you have a little one and want to create truly unique keepsakes, it is so easy to take some of their artwork from the school year and make truly beautiful gifts from it on Snapfish! I will absolutely be doing it for future years as well". – Bubby and Bean
Head over to Bubby and Bean to see what else Melissa created with kids art >
2. Turn Kids Art into Acrylic Prints
Jenny from Monkey and Mouse mix and matched drawings and photos from their field trips through out the school year.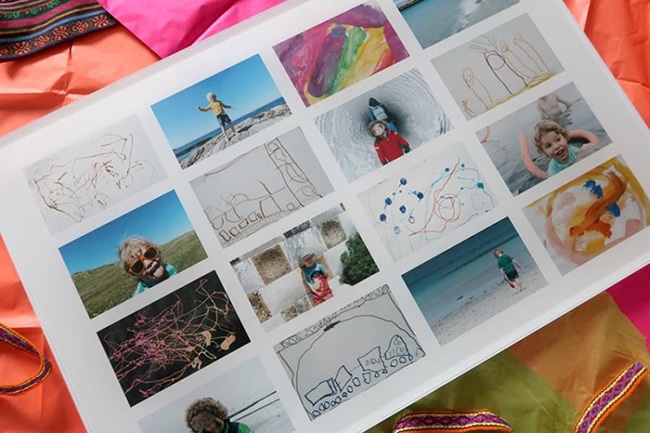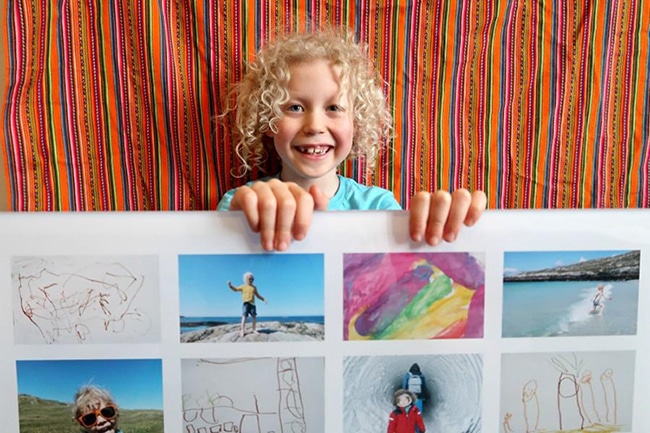 "In the acrylic photo I placed 4 photos of each of the boys and 4 pictures of their artwork each. I think it's a nice reminder of how their art has developed and as the photos are above the kitchen table it will hopefully inspire some more detailed drawings throughout the year to come.

For children who create a lot of art work, this would be great to display in their room, so they can see how their art develops over the years. A great celebration of their schooling year through art from Snapfish!" – Monkey and Mouse
3. Turn Kids Art into Photo Books
Hayley from Sparkles and Stretchmarks transformed her kids art into a photo book. The photo book highlights her children's achievements as they navigate through their first term of home education.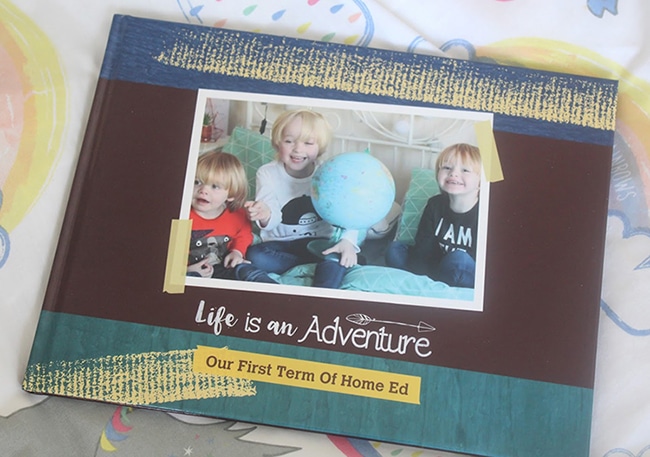 "My original intention was to just create a photo book full of the boys art work, but once I got started using Snapfish's gorgeous photo book templates I found myself really inspired – and instead I ended up creating a book of memories of our first term of Home Ed.

Everything about the process is so quick and straight forward, and the results were fantastic! The quality of the book is really impressive, and I know it's going to be something we enjoy looking back on for years to come – infact I fully intend to make a book to record our home ed journey each year!" – Sparks and Stretchmarks
4. Turn Kids Art into Tabletop Panels
Alex from Bump to Baby turned Ethan's first family drawing into a tabletop panel they can cherish forever.
"I had one of Ethan's first ever family drawings that he did made into a wooden acrylic frame that now sits proudly in our living room on the table beside our armchair.❤ I simply scanned his drawing on to my computer, uploaded it to @snapfishuk, added a bit of text to it and pressed order. I love that I will now always have this as a precious keepsake. First family drawings are the sweetest, though I am not quite sure why Ethan's' drawn me with such bad bed hair 😉" – Bump To Baby
5. Turn Kids Art into Blankets
Kerry from Lived With Love turned her daughters drawings, photos and certificates into a personalised blanket.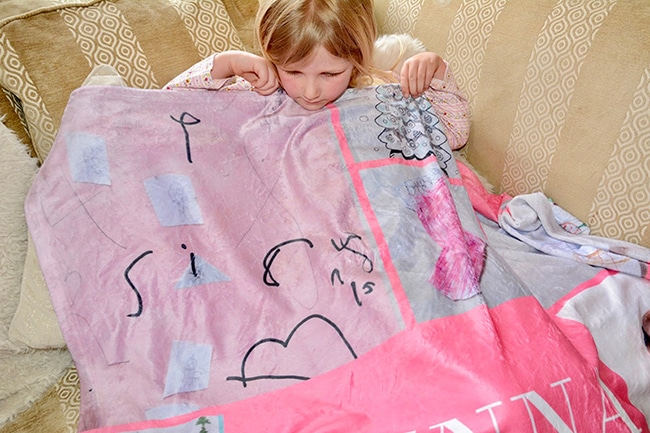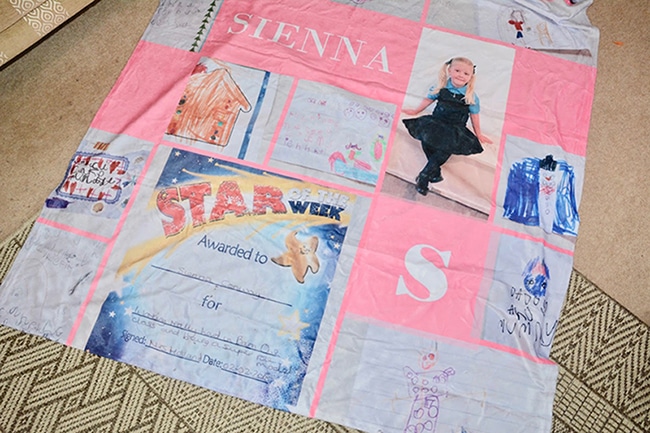 "I think it's a gorgeous, unique item that we can keep and will be cherished forever with special memories of Sienna's first year at school. I can already picture us in a few years time looking back at it and comparing how much she has changed or how much her writing has improved." – Lived With Love
For more ideas on creating a photo memory blanket check out this blog post >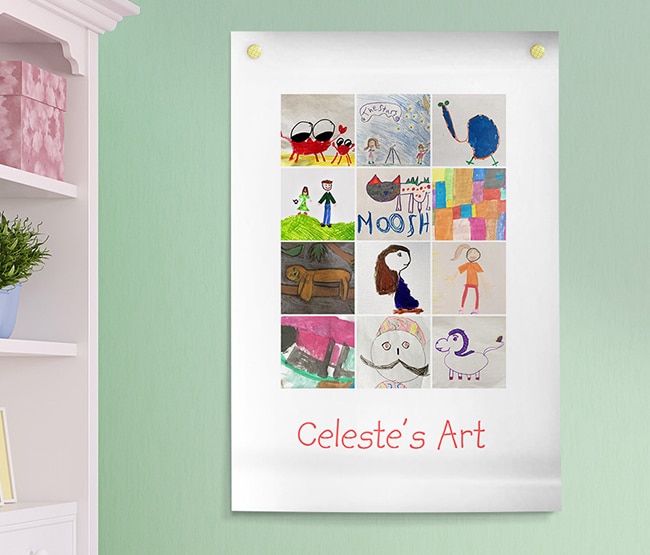 For more inspiration on what to do with your kids art, check out our post on transforming kids art into poster prints.
Don't forget to tag your photo stories on Facebook, Instagram or Pinterest with @snapfishIE and #snapfishie. We love seeing what you create.