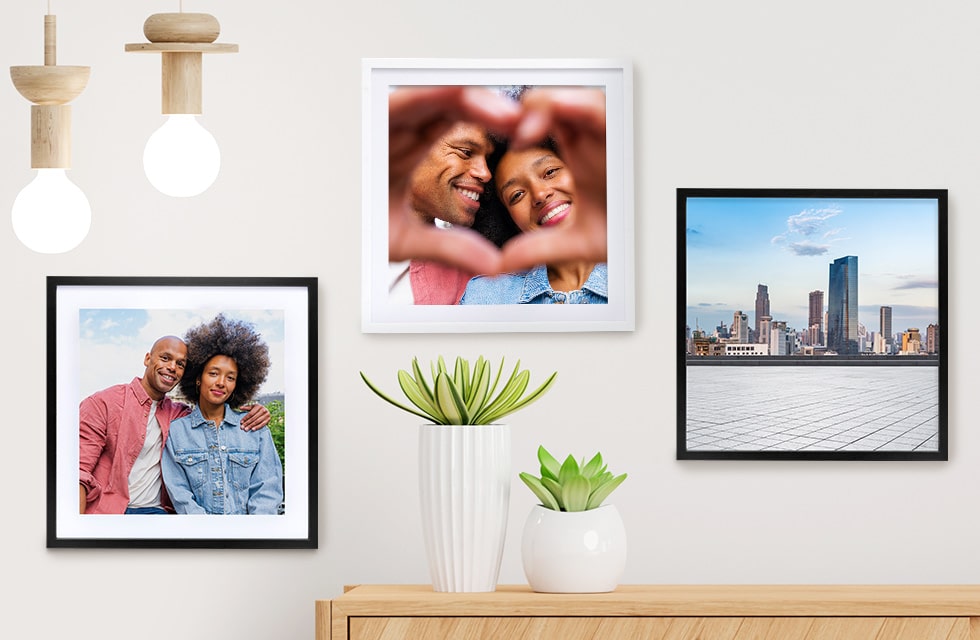 Has your home been feeling a bit blah or meh lately? Framed photo prints, canvas prints and photo tiles provide a quick and easy way to give your home decor an instant lift. It only takes a few clicks and taps on our website or convenient app to customise and order your new framed prints and only a few minutes to put together a gorgeous gallery wall!
Read on to see how framing your prints can provide the simple (and affordable!) house refresh you've been yearning for.
Framed Photo Tiles
Framed photo tiles are our most affordable and versatile framed option!
Black or White frame made from 50% recycled polymer, board 100% recycled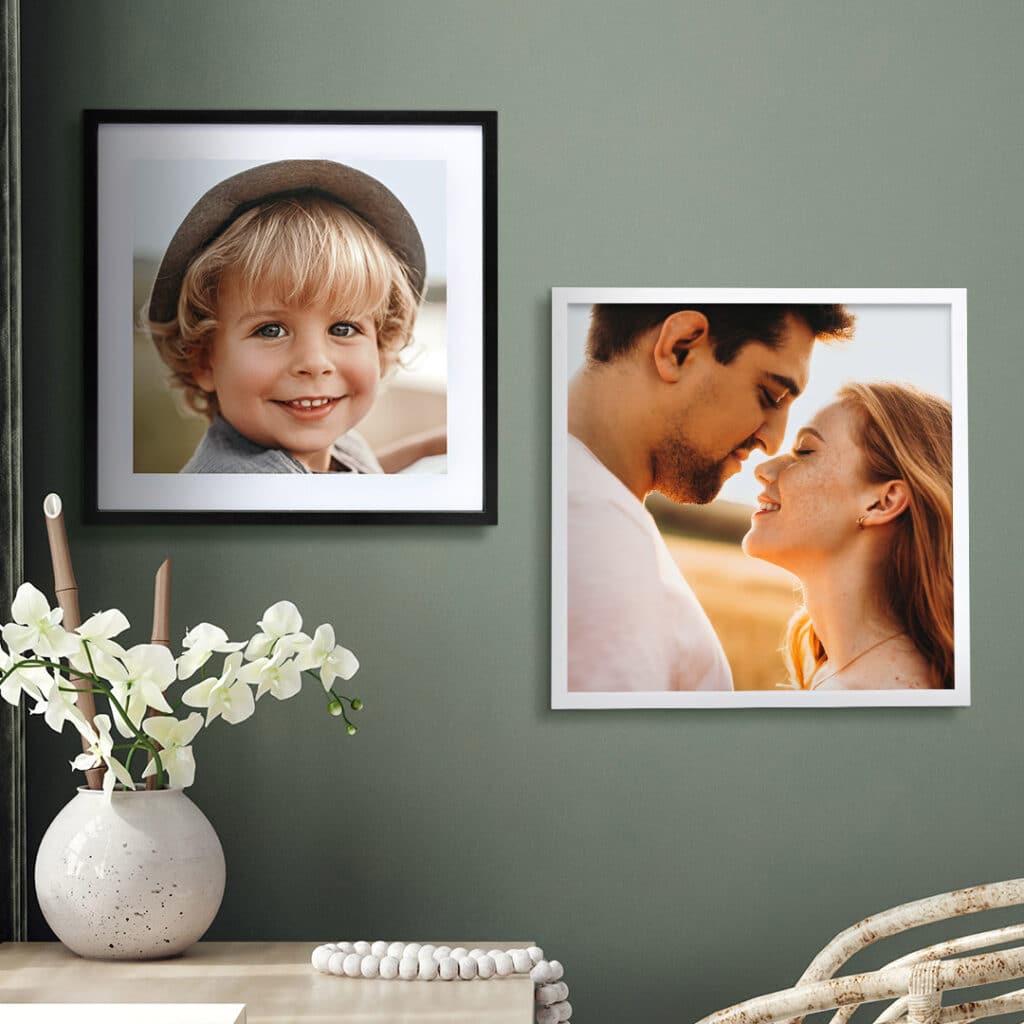 Silver Halide print with a matt / lustre finish
Includes self-adhesive stripe for sticking and repositioning on the wall (switch out and rearrange your tiles in seconds!)
Order multiple to create the easiest and most convenient gallery wall!
Available in size 20x20cm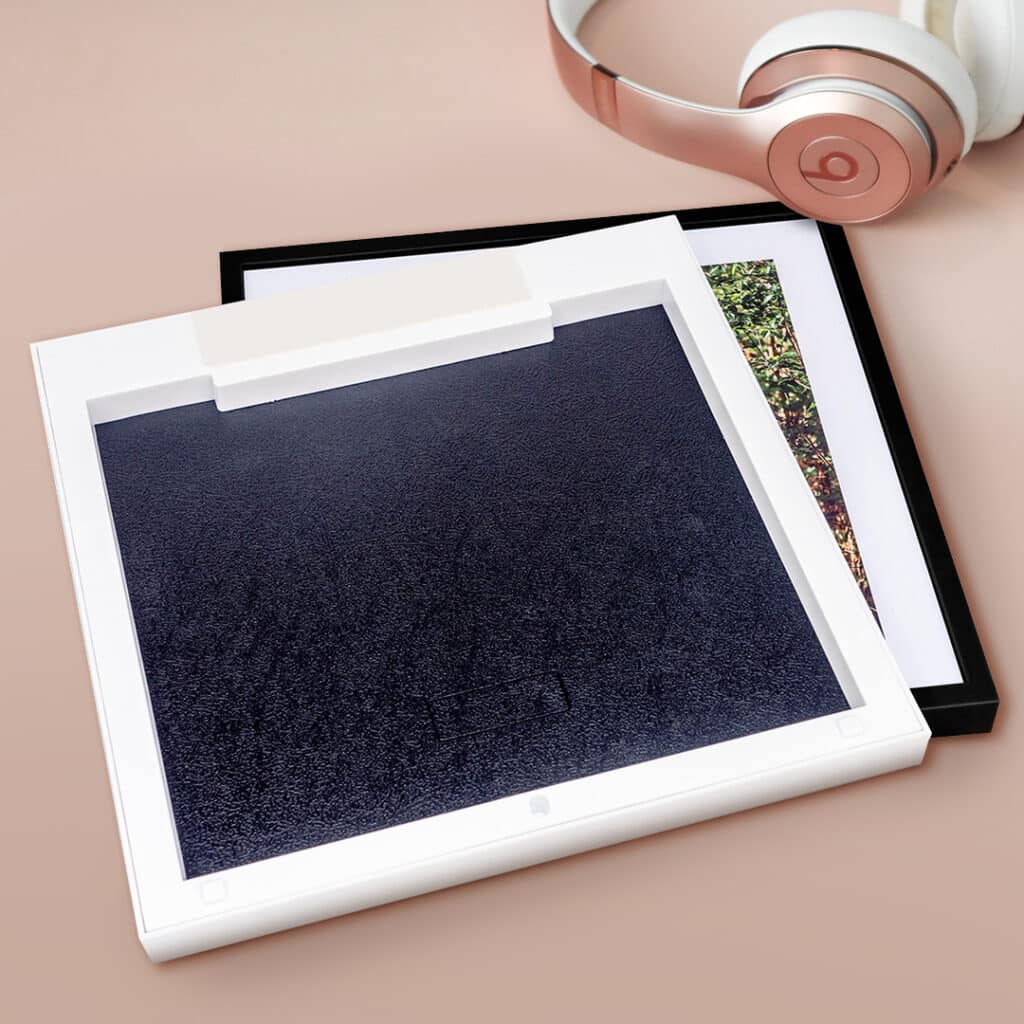 With our builder, use the full photo template or select the collage layout or add a border around your photo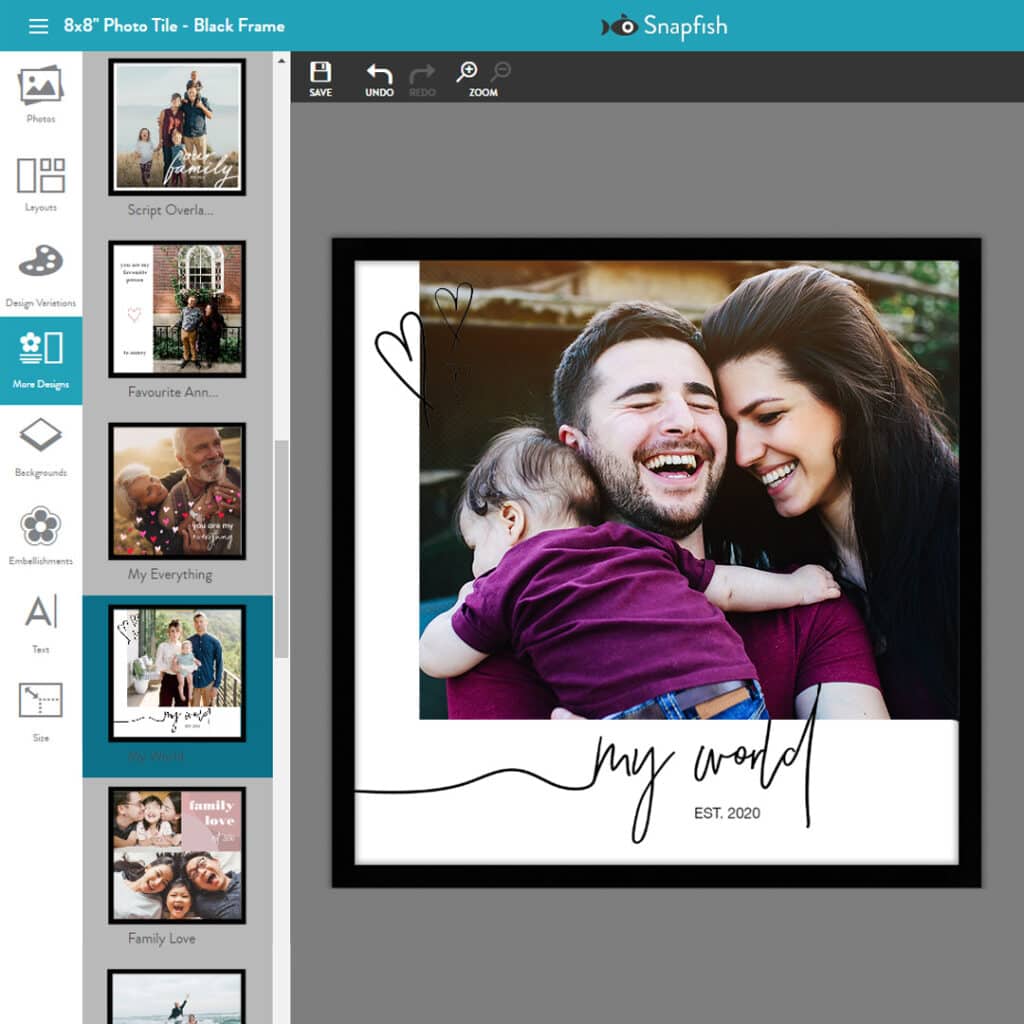 We also offer Unframed Photo Tiles (Foam or Aluminium) which are just as versatile and fun to arrange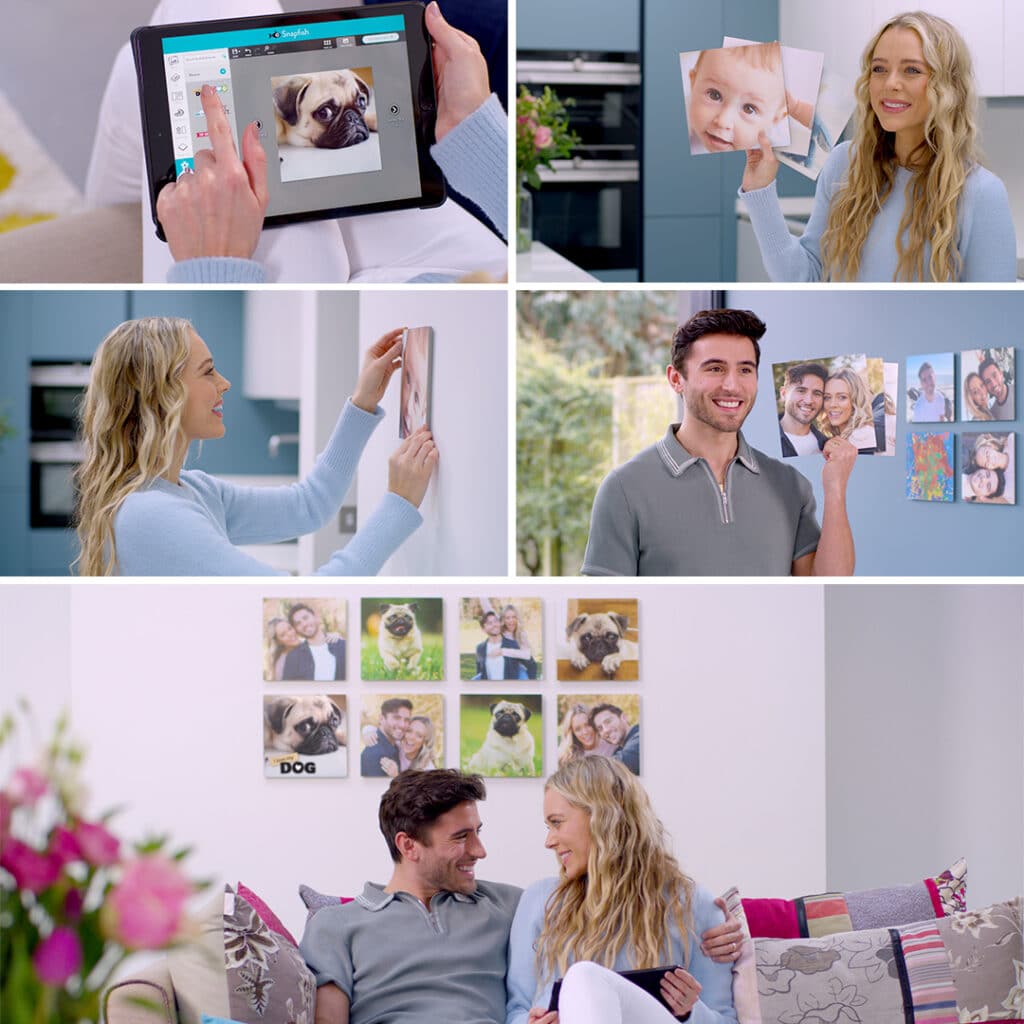 Choose between Square, Rectangular or Hexagon photo tile shapes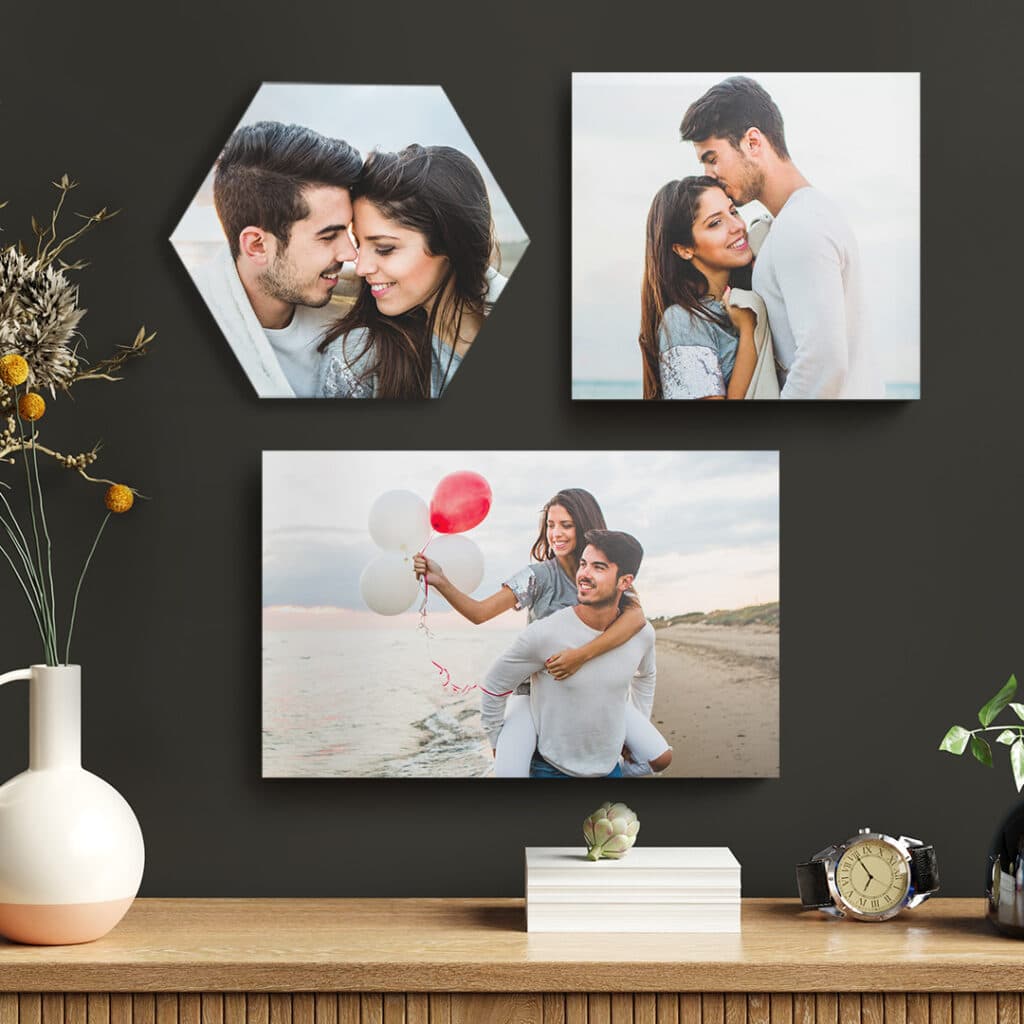 Framed Prints
Framed prints are available in sizes 15x10cm, 13x18cm, 15x20cm, 20x25cm, 20x30cm, 30x30cm
Available in four classic colours: black, white, gold and silver
Can be either wall-hung or placed on a desk. Comes with a stand.
Toughened safety glass – virtually unbreakable.
Perfect for a more classic look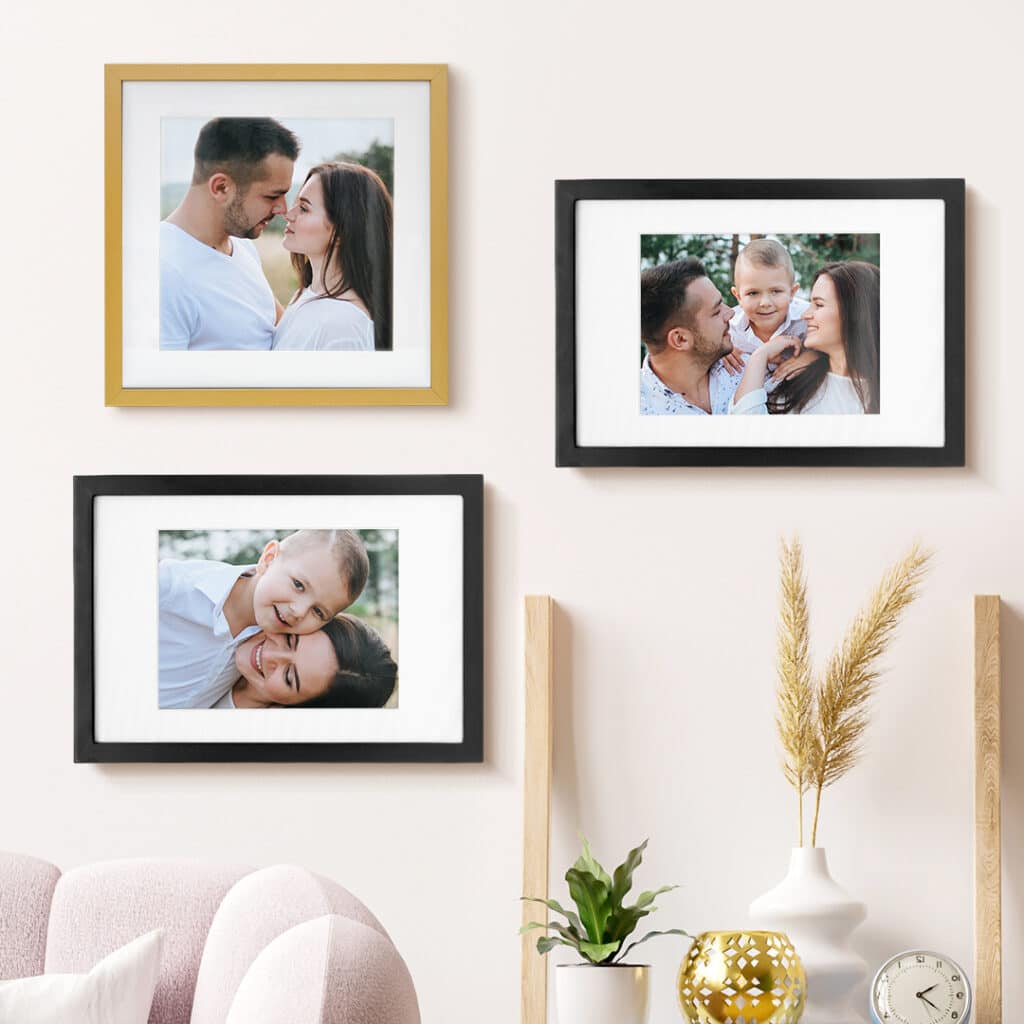 Framed Canvas Prints
Framed canvas prints are available in sizes 20x20cm, 30x20cm, 30x30cm, 40x30cm, 40x40cm, 50x40cm
Available with black, walnut or white frame
Printed on premium satin canvas
Lightweight, arrives with hanging kit, ready to hang
Finished with a shadowbox frame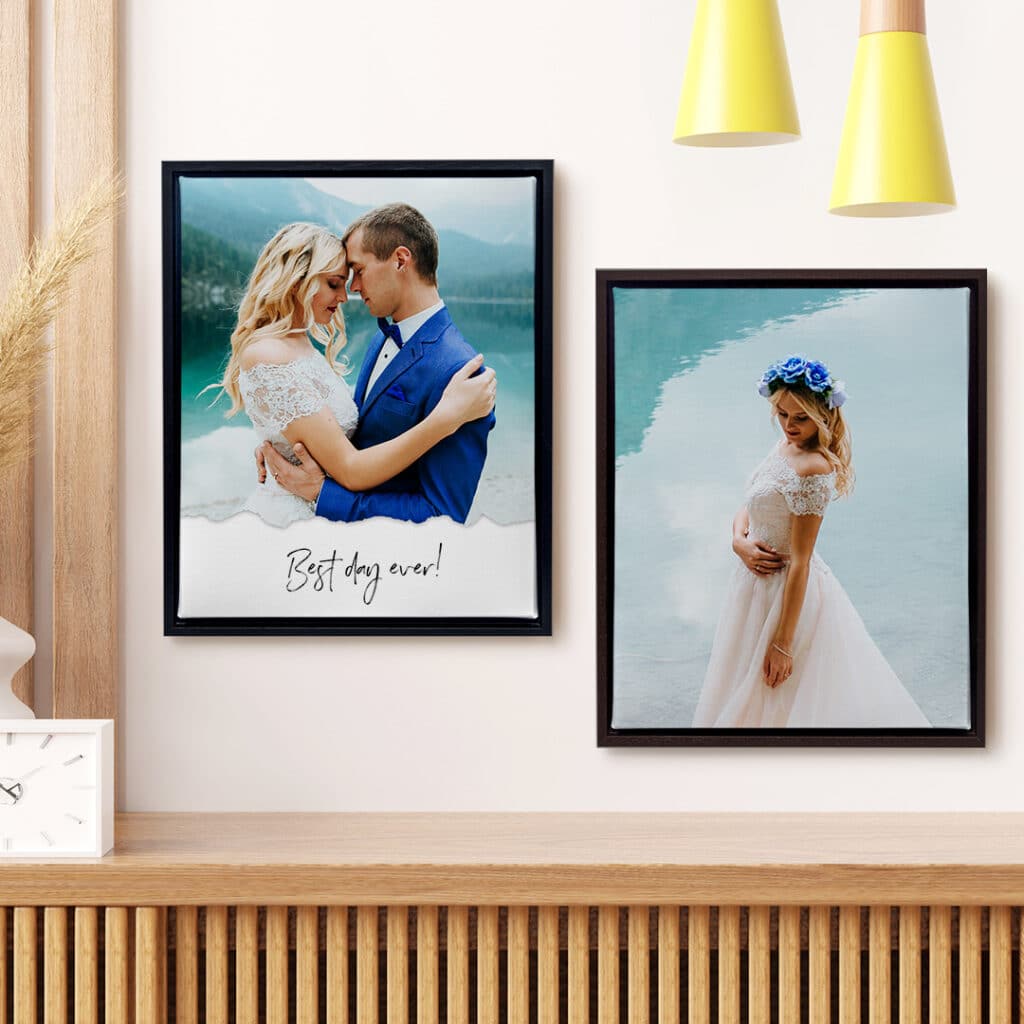 We also have unframed canvas options (slim canvas or premium canvas), Split Canvas Prints (in 3, 4, 9 or 4 multiples), and Canvas Print Sets (in 2, 3, 4 or 6 multiples)
We have so many ways to print your photos!
Browse our full range of wall art options here, from canvas prints to acrylic prints, wood panels and poster prints.
Consider even using scans or photos of your kids' paintings and drawings and turning them into photo tiles. It's an affordable way for your child to feel proud of their work and personalise their room with their own arty gallery wall! You could also create different photo tiles to change with the seasons.
We can't wait to see how you customise your new Framed Prints!
Don't forget to tag your photo stories on Facebook, Instagram or Pinterest with @snapfishIE and #snapfishie. We love seeing what you create.