Avoid your favourite photos being cropped by choosing 'Best Fit'. 'Best Fit' is a very useful feature available in the prints builder that suggests the best possible print size for your photo to minimise cropping.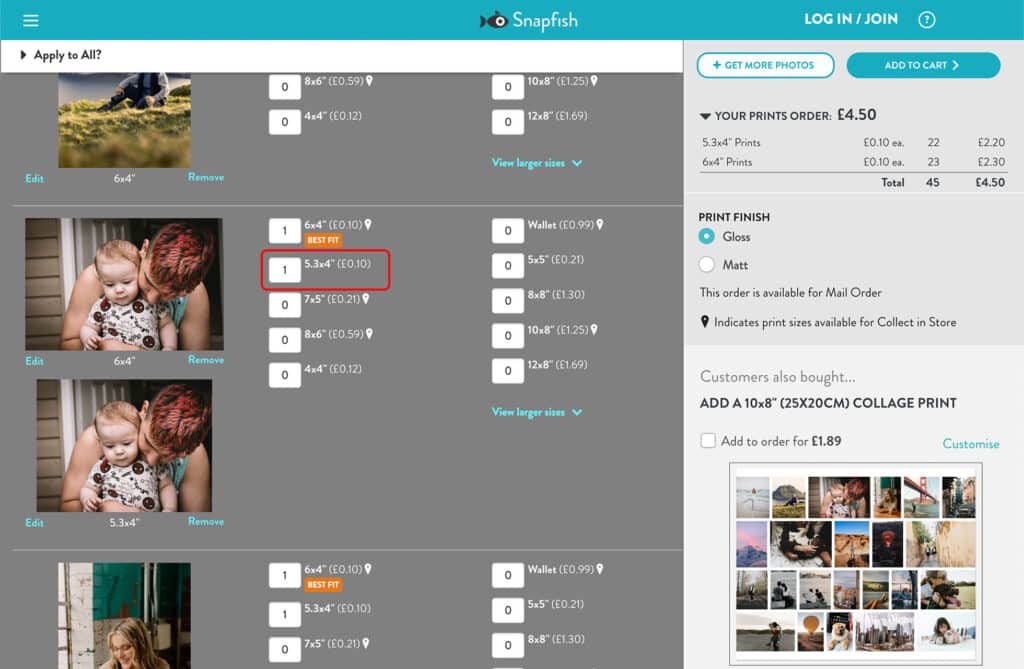 13x10cm (5.3×4″) is our True Digital format. It allows you to match the dimensions of the photo produced by your digital camera to the dimensions of the print, therefore minimising cropping issues. This print size is specially designed for photos with a 4:3 aspect ratio, as produced by most digital cameras, our True Digital format produces an unmodified 10x13cm (5.3×4″ print). Click on the images to expand and edit / see the cropping.
You can see the reduced cropping when you compare with the 'best fit option'.
At the top left, you'll see 'Quick Order: Applies to all photos'. Click to expand.
"Manually select the dimensions wanted. This will then apply to all the photos.
(The cropping borders are blue.)"
Now you're equipped with all the knowledge you need to get the best out of your photo prints. Head to our website to upload and print your photos.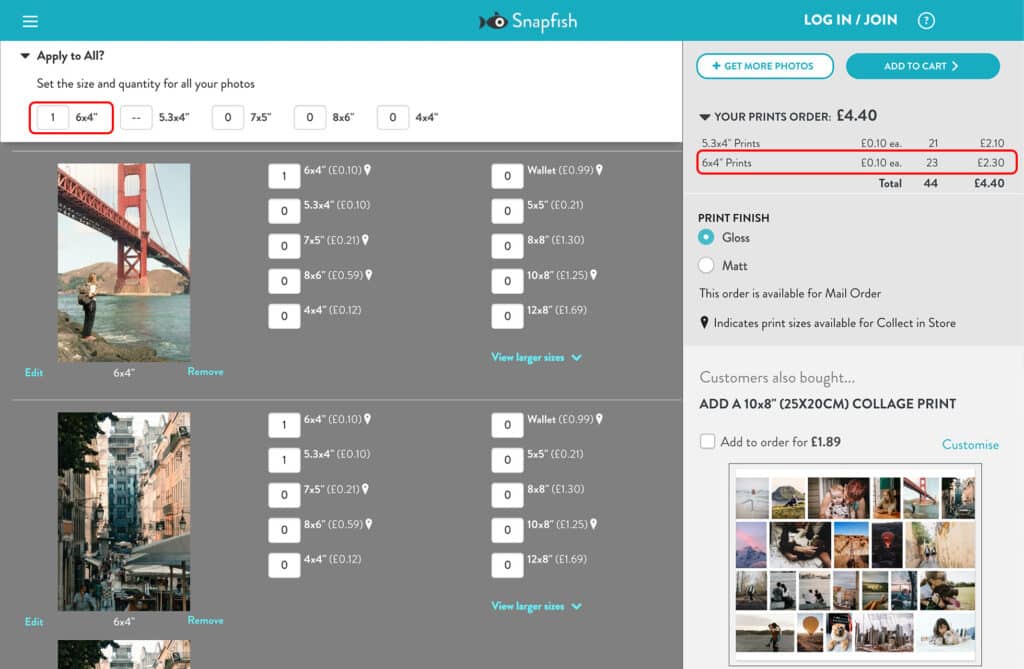 Did you know, if you download the Snapfish App you can enjoy 50 free 15x10cm (6×4") prints every month for the next year? The free Snapfish App is available for both iOS and Android users. You can upload, customise and order all of your prints and photo products in app starting now!
Happy printing!
Don't forget to tag your photo stories on Facebook, Instagram or Pinterest with @snapfishIE and #snapfishie. We love seeing what you create.