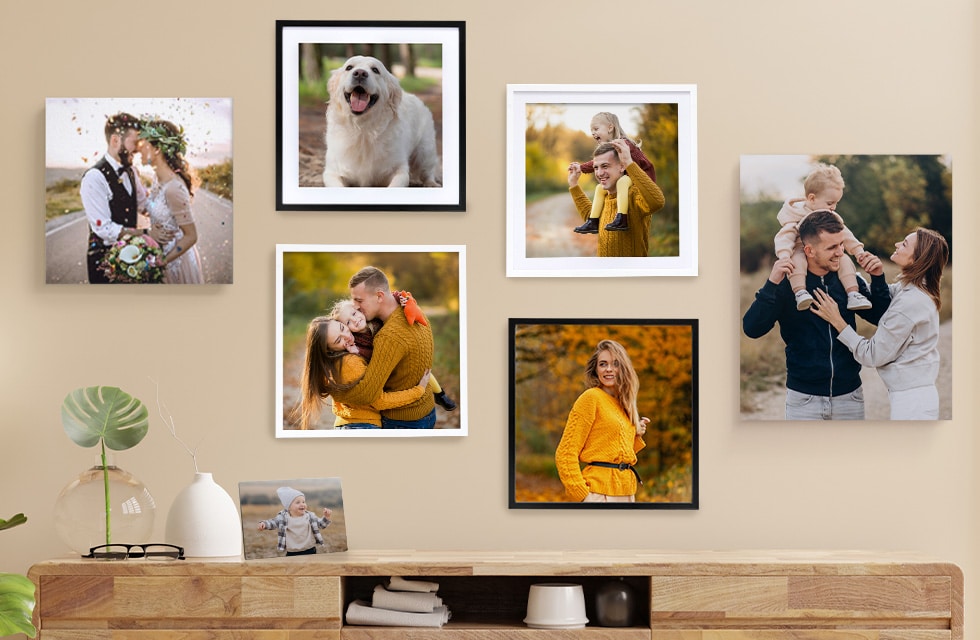 It's never been easier to feature your favourite photos around your home! These framed photo tiles come ready to hang, and are lightweight with a modern, clean design. Plus, the self-adhesive strip included makes for super easy hanging, repositioning and switching around whenever you feel like it! Framed photo tiles are available in black and white and make the perfect addition to any gallery wall and seasonal home decor refresh.
Key Features of the Framed Picture Tiles
All photo tiles include a self-adhesive strip for sticking and repositioning on the wall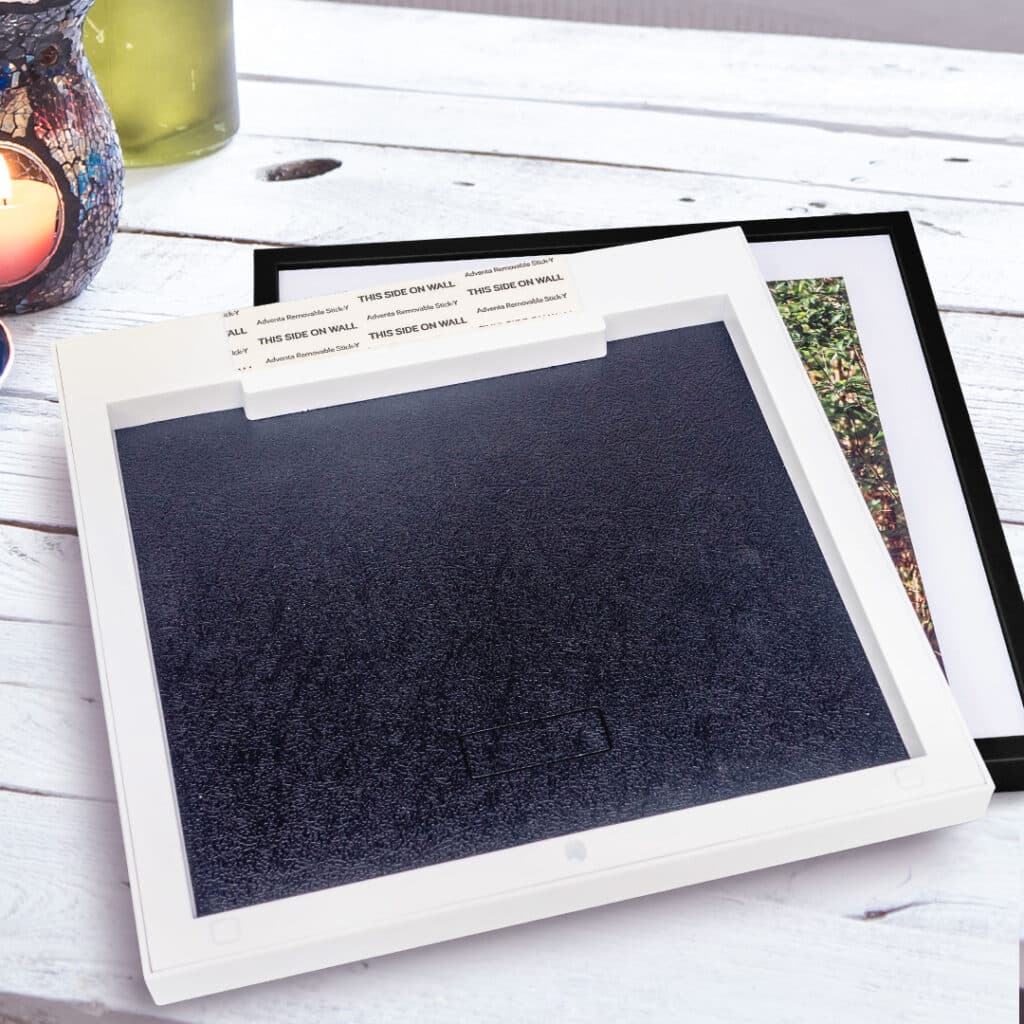 Order multiple photo tiles to create a unique and quick gallery wall
Each photo tile measures 2.13 x 2.13cm (8.4 x 8.4")
Consider using scans or photos of your kids' paintings and drawings and turning them into photo tiles. It's an affordable way for your child to feel proud of their work and personalise their room with their own arty gallery wall! You could also create different photo tiles to change with the seasons.
We can't wait to see how you customise your new Framed Photo Tiles!
Don't forget to tag your photo stories on Facebook, Instagram or Pinterest with @snapfishIE and #snapfishie. We love seeing what you create.