10 Mother's Day Gifts for Pet Mums.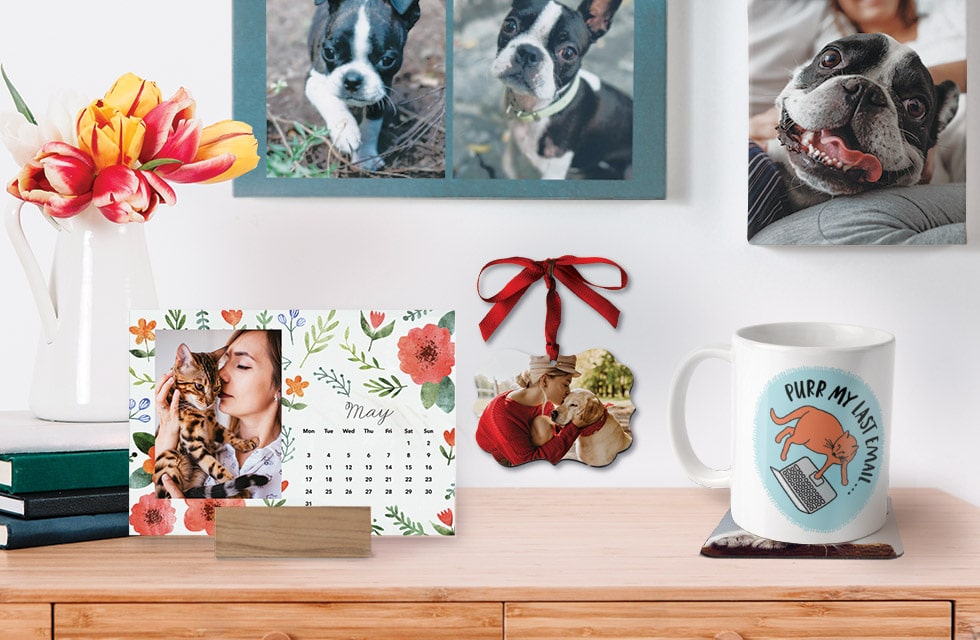 Let's shout out all types of mums for Mother's Day! With this list, we've hand-picked some truly adorable ideas to show pet mums the love they deserve for all the care and cuddles they provide. (And for the perfect final touch, don't forget to include a charming custom Mother's Day card with your gift.)
Medallion Metal Ornaments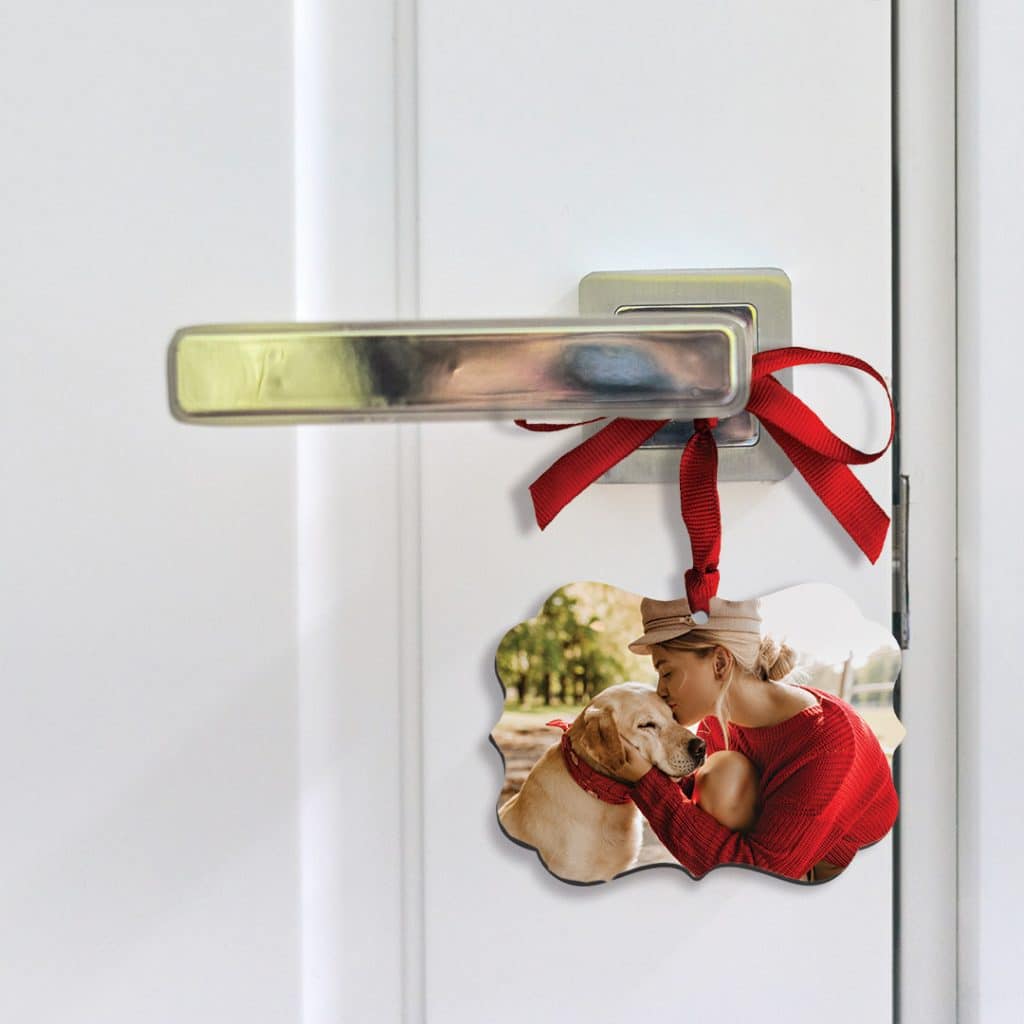 Customise a decorative metal ornament and hang your fave photos of them in the car, home office, on kitchen cupboards, door handles, key hooks, wherever!
Custom Tins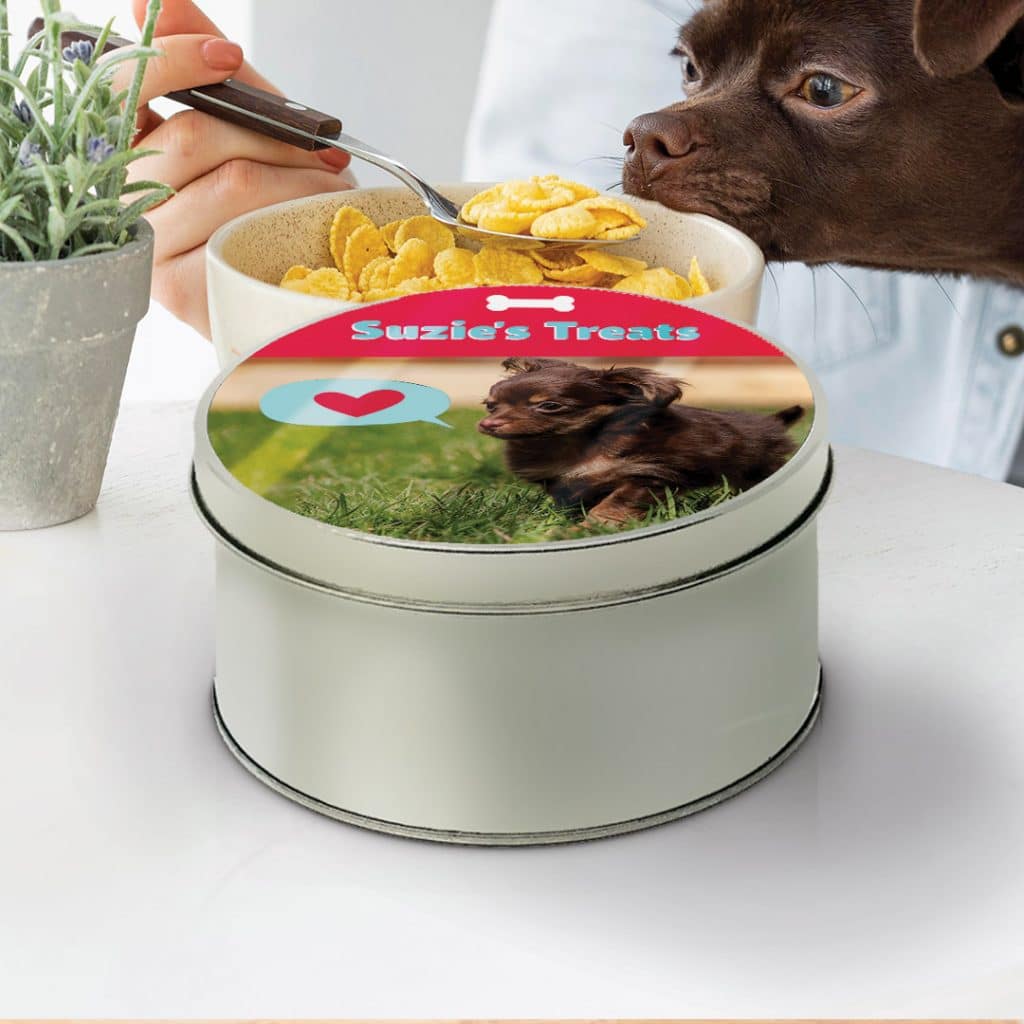 Whether you're on a lovely walk or relaxing at home, a personalised metal tin is ideal for keeping your pet's tasty treats and goodies nice and dry (and handy!).
Photo Books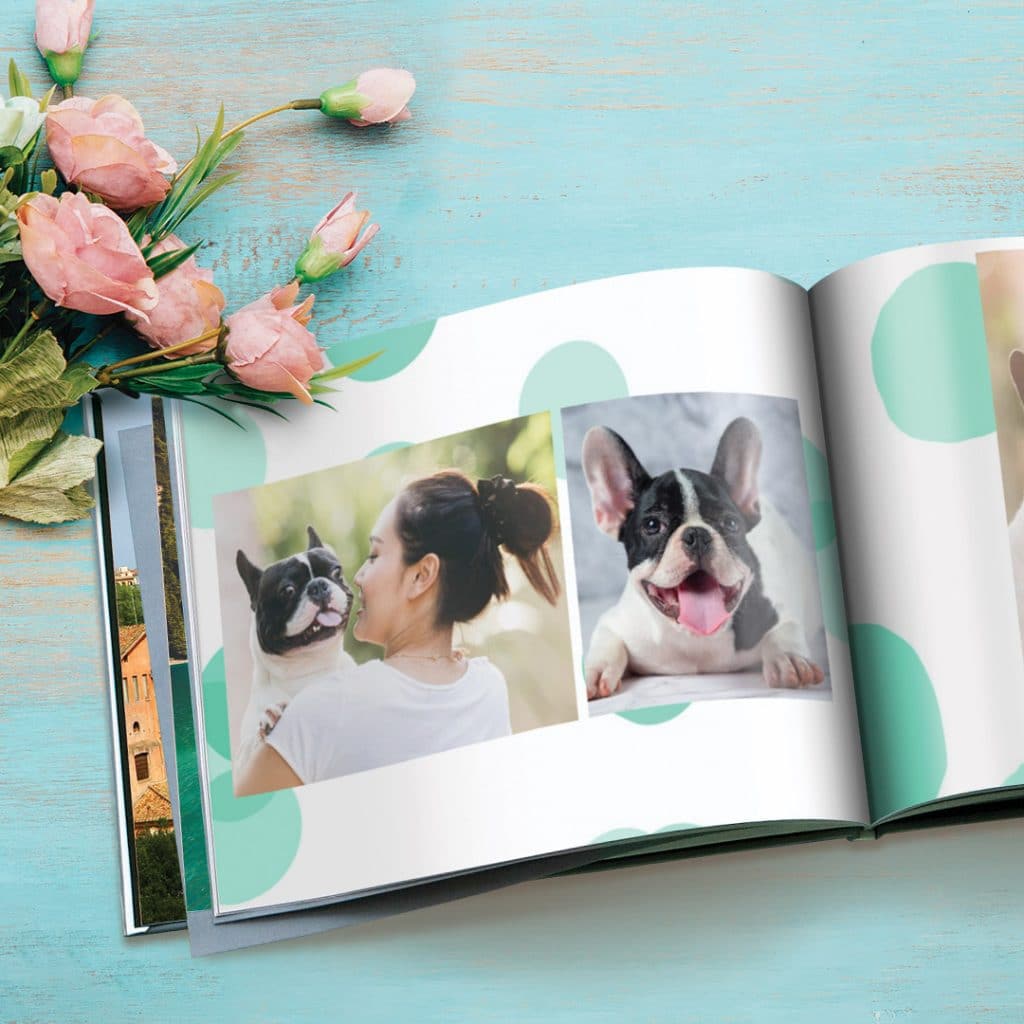 Make them the hero of their own story with their best photos in a gorgeous pet-themed photo book.
Playing Cards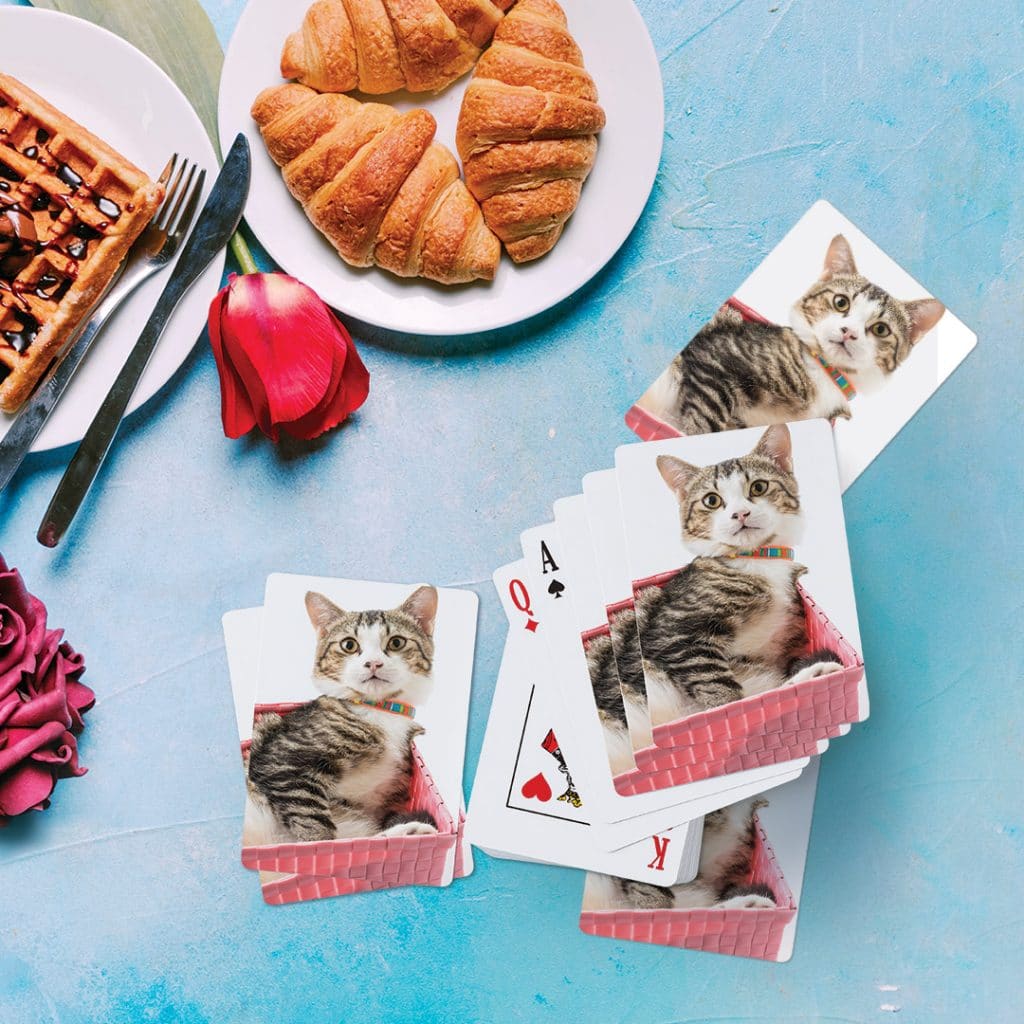 Create the most adorable personalised pack of playing cards when you feel like having the upper paw.
Mugs & Coasters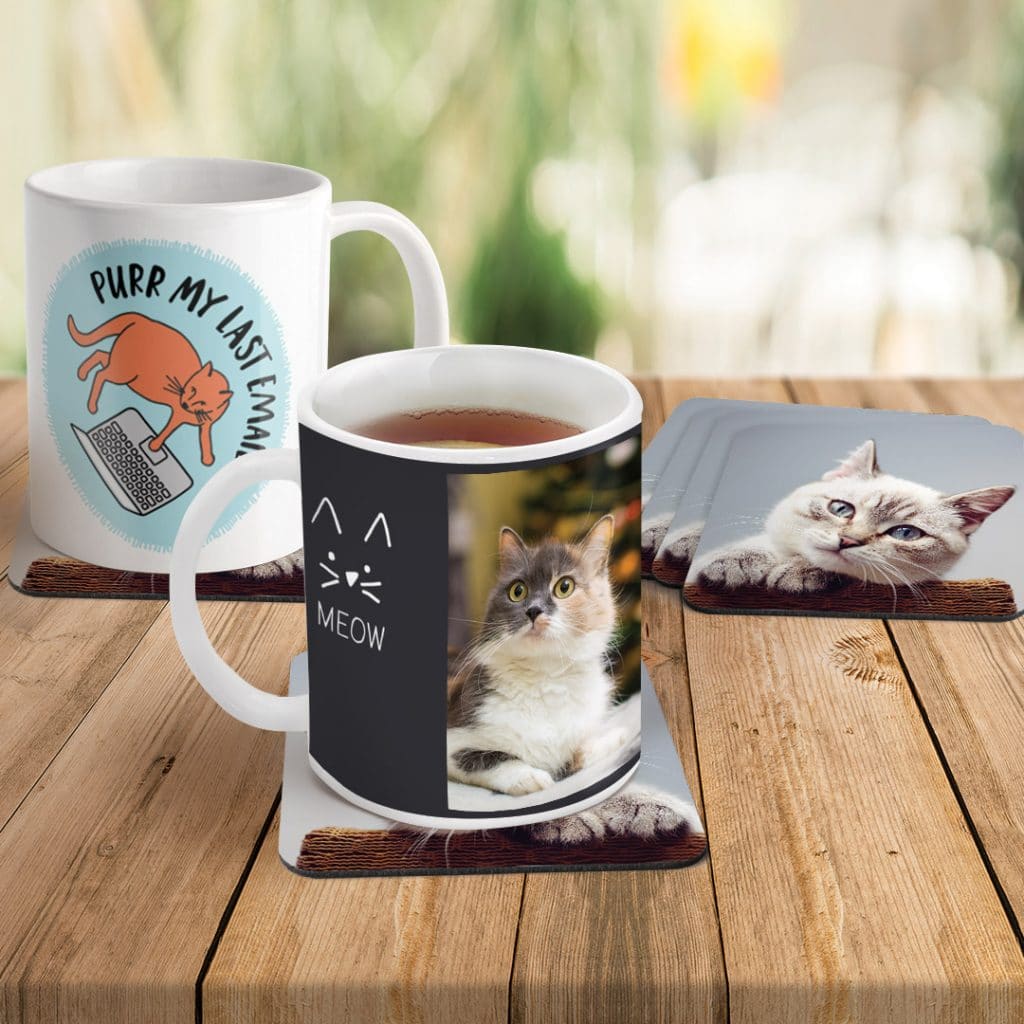 Create personalised photo mugs to help Mum rise and shine before my morning stroll. (Don't forget some cute custom coasters to match!)
Canvas Prints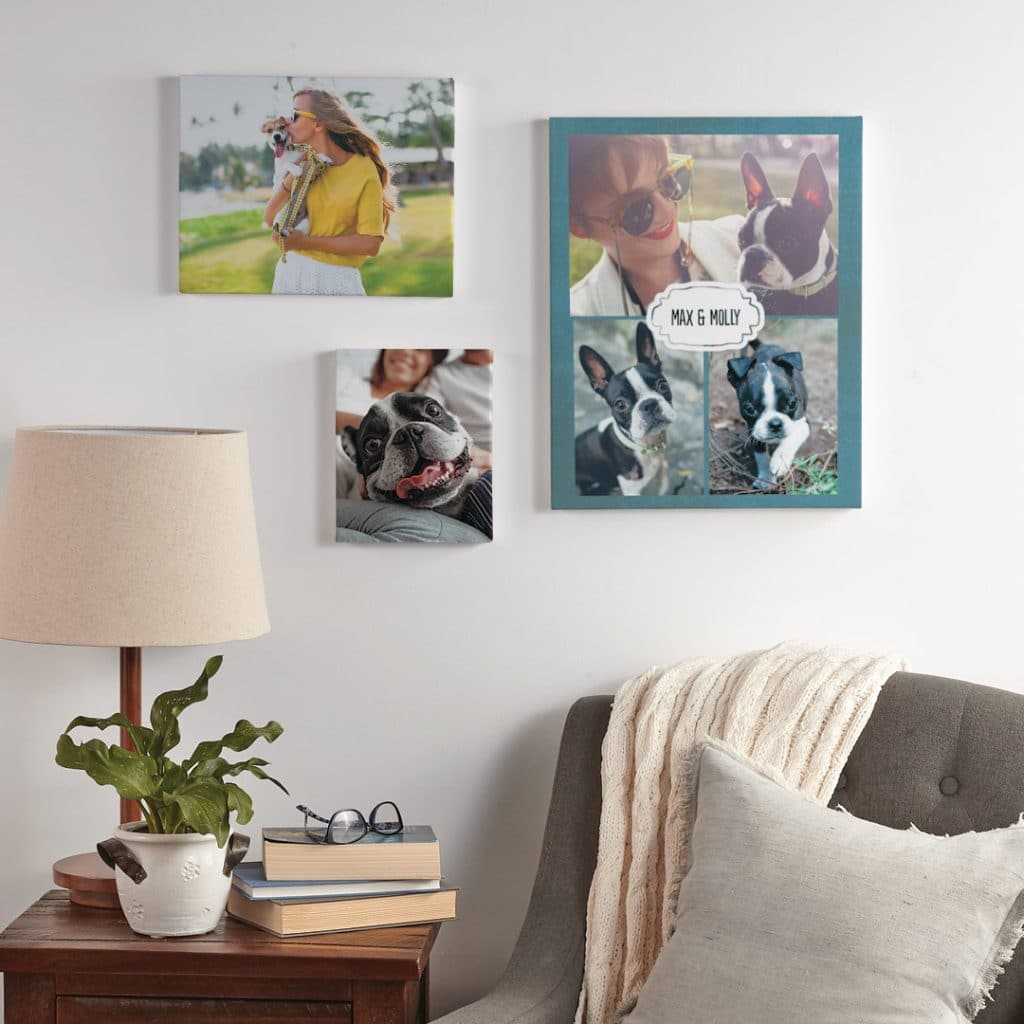 Commemorate your epic companionship with a stunning canvas print for wall-to-wall cuteness.
Mousemats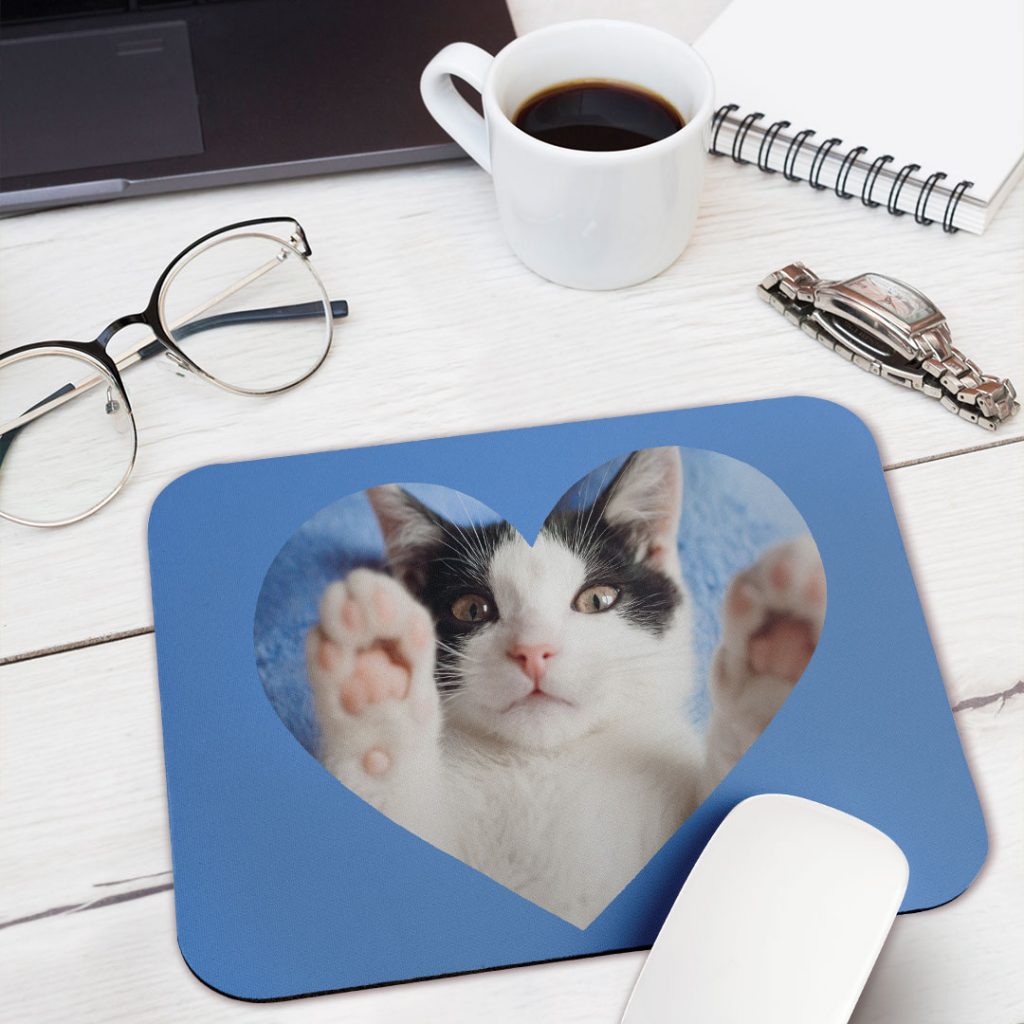 Sweeten up your desk space with a personalised mousemat. Order a variety so you could switch it up every few days.
Cushions & Blankets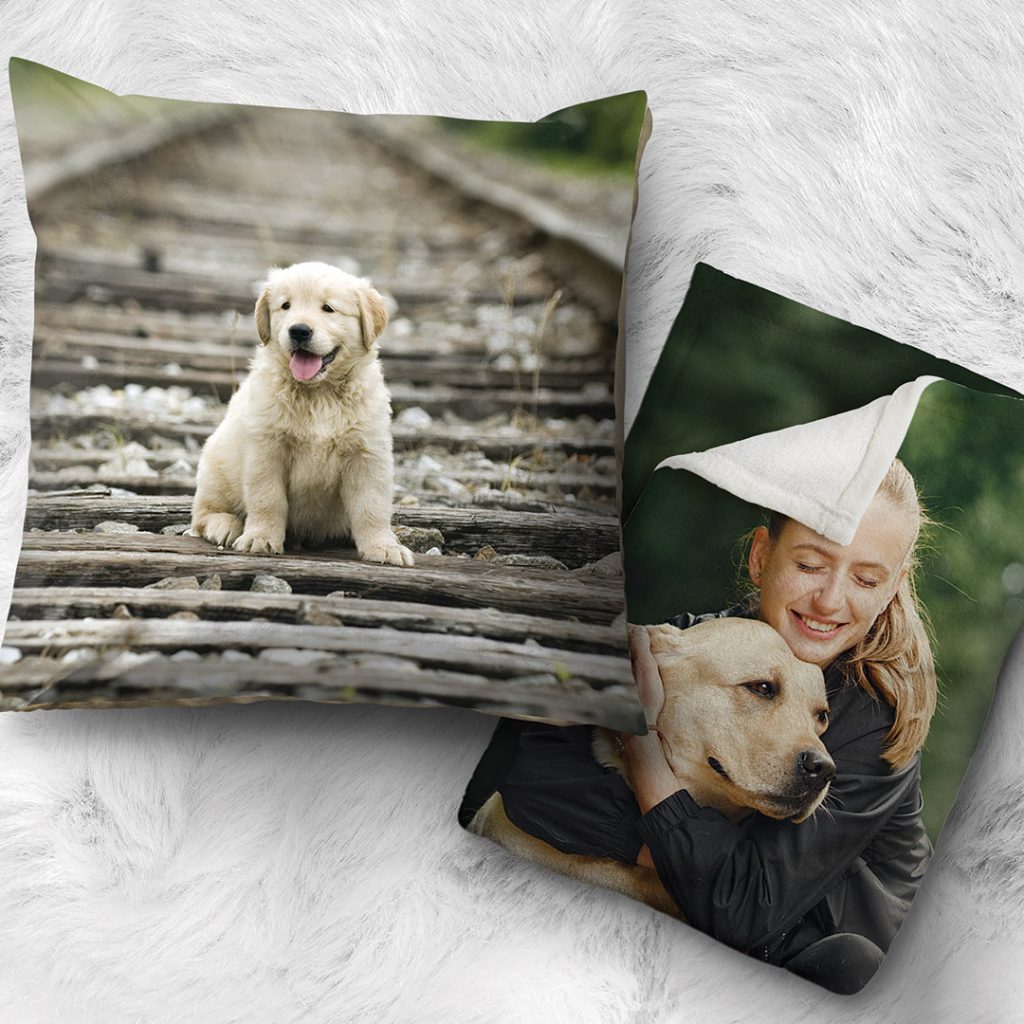 Time to get nice and cosy with your little ones with custom cushions and blankets – ideal for both humans and pampered pets.
Keyrings & Magnets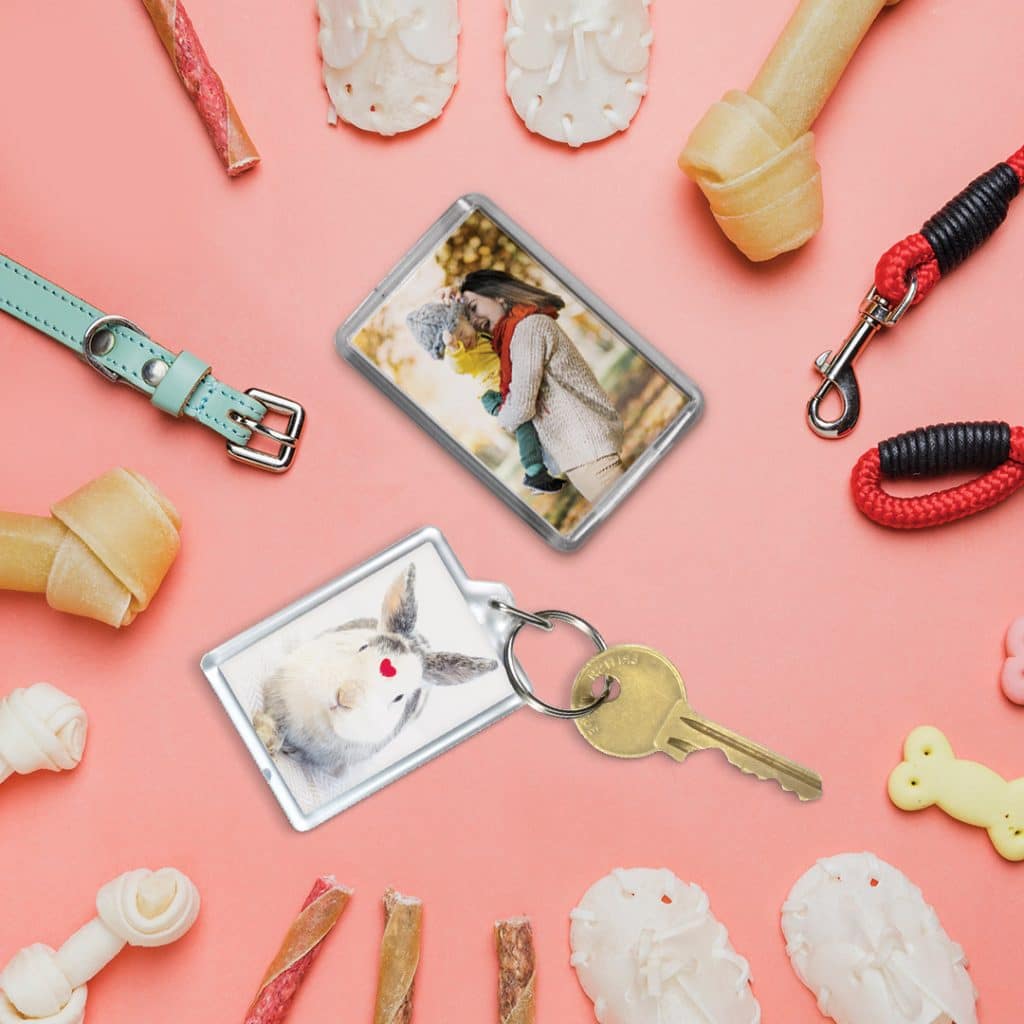 Keep them close wherever you may be with personalised acrylic key rings. You could attach these cuties to your handbags and luggage, too. Photo fridge magnets will keep them where they want to be – close to the food!
Calendars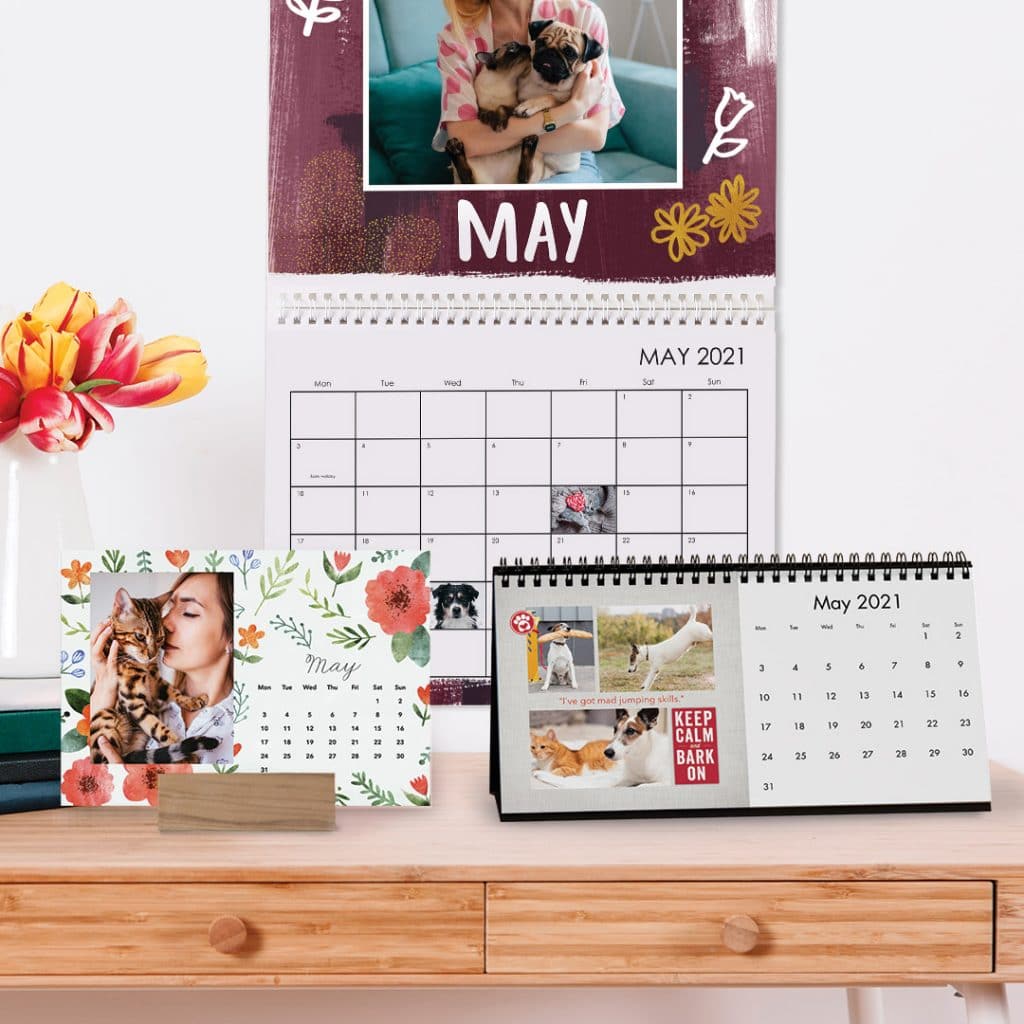 Create personalised calendars, and remember to add free photo dates to your wall calendars to act as purr-fect reminders, so they'll stay up to date on all the big events, such as vet appointments, pet play dates, and birthdays, of course!
Don't forget to create a cute card to pair with your adorable Mother's Day pet gift. Browse some paw-some card designs here.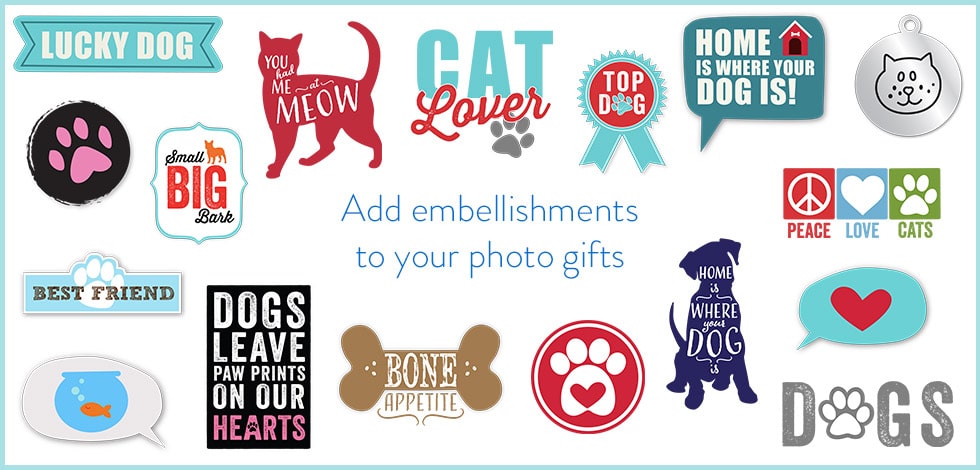 Hot tip:
It's now easier than ever to design a paw-some photo book. From covers to layouts and even completely customised themes, as well as special Mother's Day embellishments, use our super simple book builder to put together your dream book here.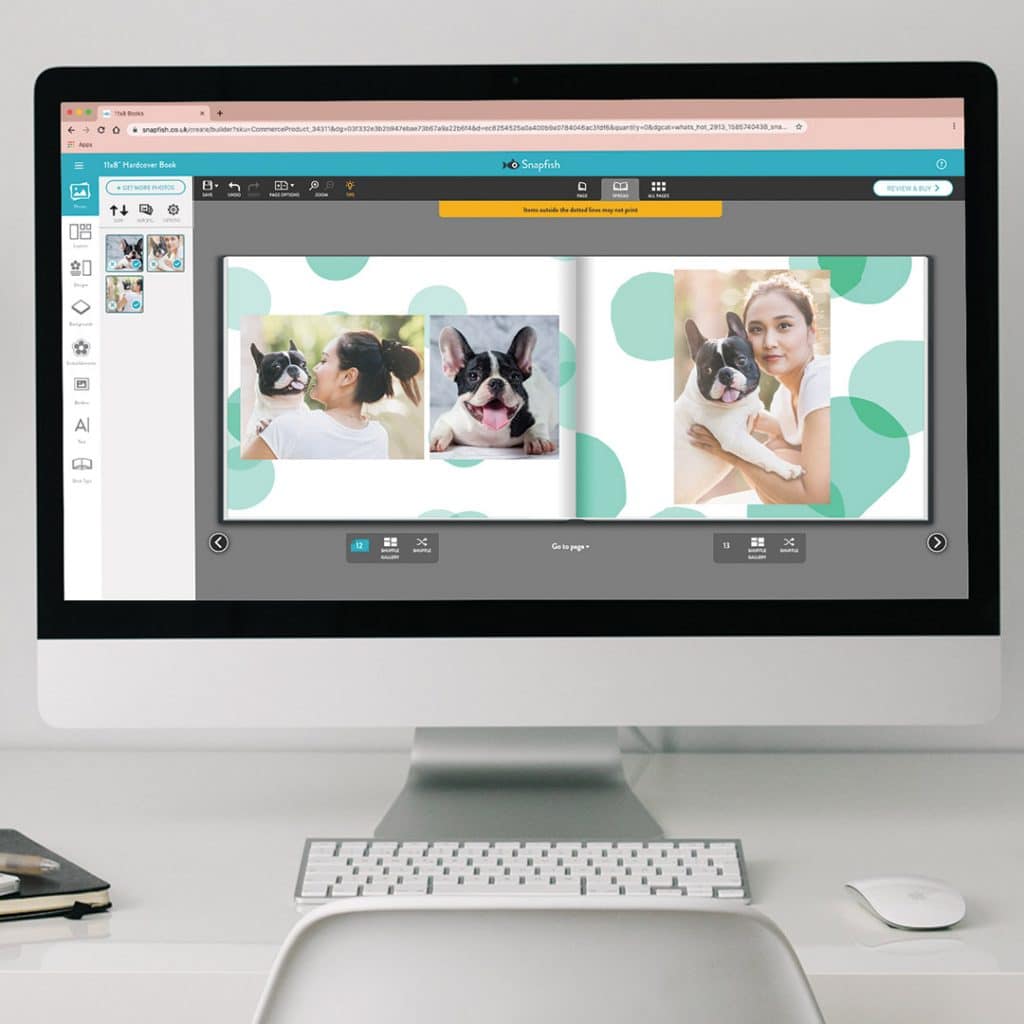 No matter which pet prezzie you end up picking, your Mother's Day gift is sure to get that tail wagging.
Please share your pet gifts with us and remember to tag your custom pet creations on Facebook, Instagram or Pinterest with #snapfishIE or @snapfishie. Don't forget to follow us on YouTube, Twitter and Pinterest, too.