Whether you're helping your dad find a great gift or trying to give your mother something more original than a pair of socks or a gift card, we've compiled a list of personalised Christmas present ideas that are sure to delight and warm her heart this Christmas. Read on to see the list of unique Christmas gifts for mum and get inspired!
Gift ideas perfect for your mum
Make sure you have a look at what's new in our store, just for Mum. Whether it's our stunning 'LOVE' cutout photo book, snow globe photo block, chic framed canvas print, or metal keyrings and heart magnets, you're sure to find a unique or affordable Christmas gift that Mum will cherish for years. See what's new here.
Photo Book
Framed Canvas
Tabletop Prints
Wall Art
Blankets
Cushions
Games
Chopping Board
Mugs
Diary
Gifts
Wood Block Desk Calendar
Gift Finder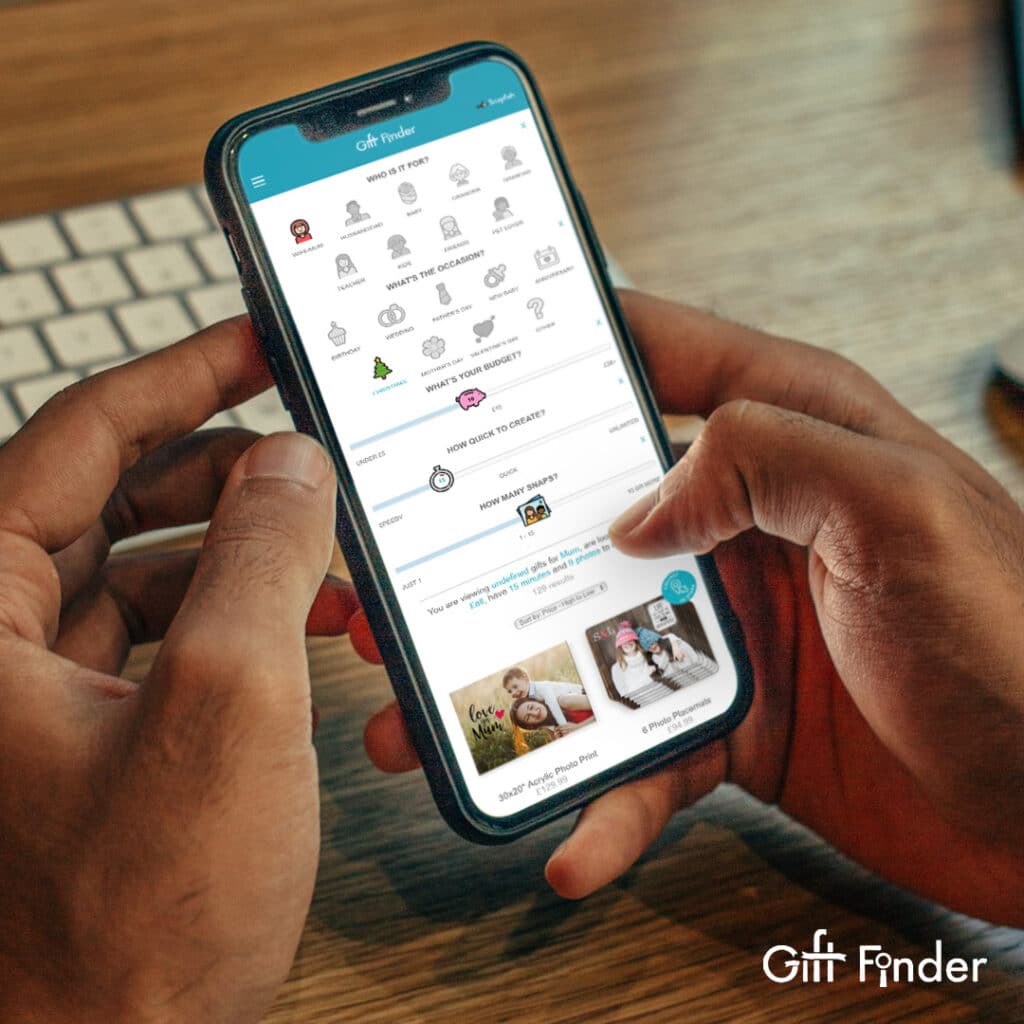 Did you know our Gift Finder was designed to make gift selection super convenient (and fun!) for you? You can browse our huge selection of great custom gift ideas based on your budget, number of photos being used, and how much time you have to spare for customisation! Find your ideal gift right here.
Don't forget that perfect Christmas and New Year's card to complete your gift, which you can easily make from scratch (with or without photo) using our pre-built design templates.
We'd love to see how you celebrate Valentine's Day! Please tag us @snapfishIE and #snapfishIE on Instagram, Facebook & Pinterest in your photos. Happy Valentine's Day!