Popular condolence, sympathy & bereavement gift ideas for loved ones.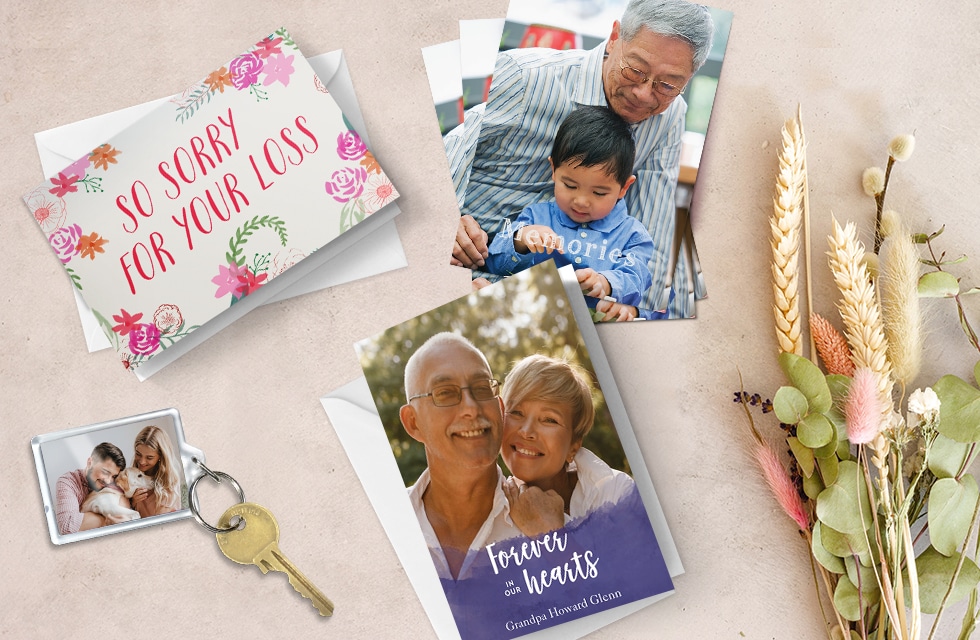 Sending condolence gifts to family or loved ones who have just lost a loved one is a kind gesture that lets them know you're thinking of them during this difficult time. Customising anything from scatter cushions and photo books, to framed prints and even memento tins, means you recognise the important role someone has played in your life or theirs.
Whether you choose to create and send sympathy gifts to others or want to make remembrance gifts of loved ones for yourself, reflecting on the loss by keeping fond memories in sight could help during the grieving process. To help you choose, we've compiled a list of 15 thoughtful gift ideas below.
Popular Sympathy Gifts To Remember Loved Ones
Photo Book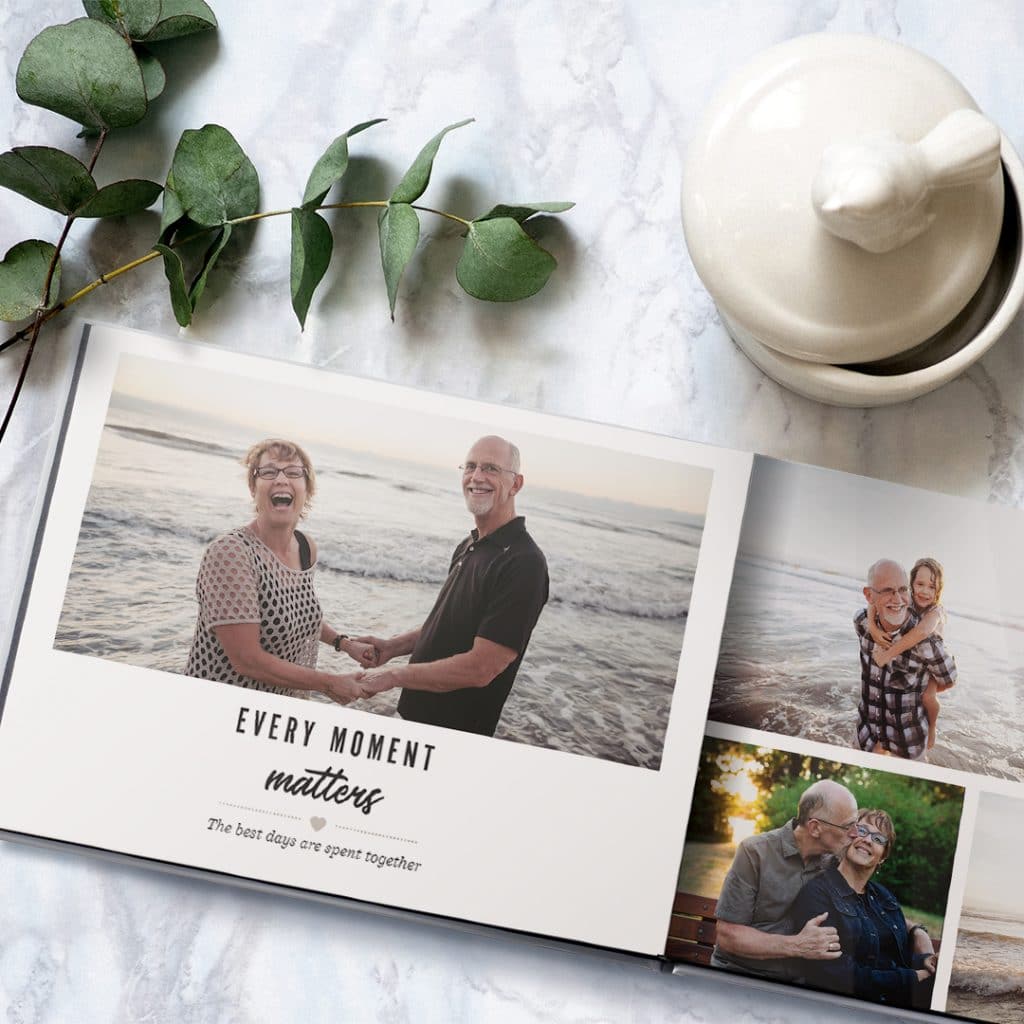 Photo books are perfect for showcasing moments of celebration and beloved memories; they allow you to commemorate a loved one's journey through life. This condolence gift can either be enjoyed privately or displayed in the home for friends and family to look through when they visit.
Mugs & Coasters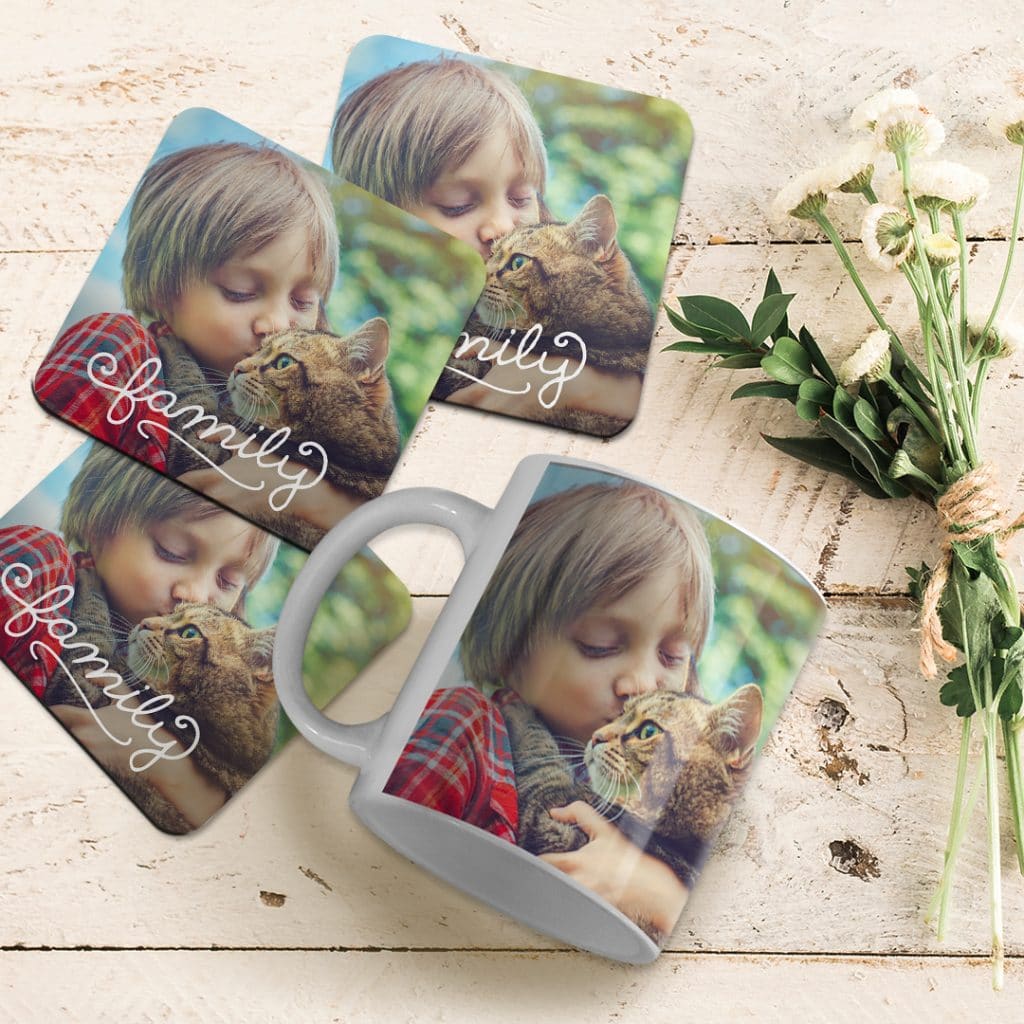 Mugs of tea are perfect for times of both shared and private reflection. Consider printing favourite photos of loved ones on the mug's surface and combining this custom condolence gift with a matching coaster.
Commemorative Candles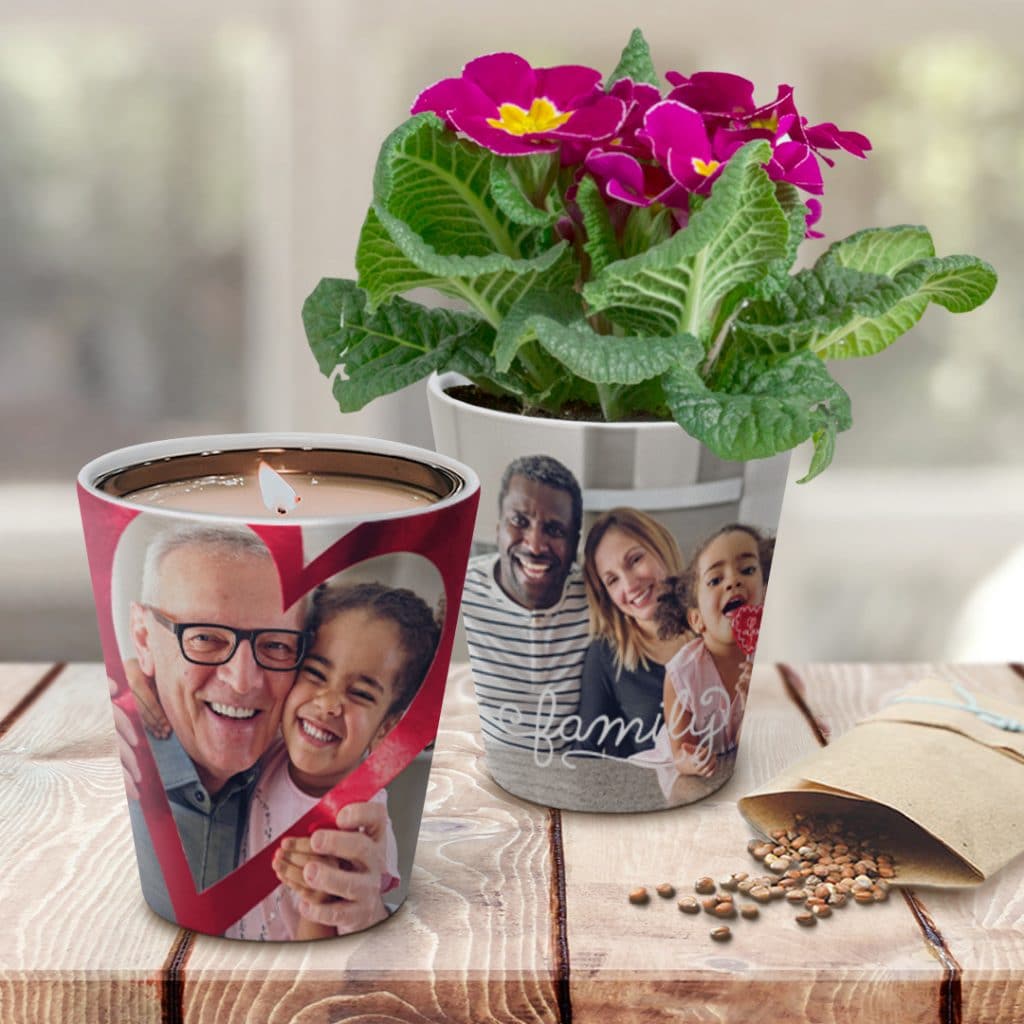 Add a scented candle to a personalised plant pot; customise it with a photo of their loved one and add a special caption to celebrate their beautiful life. This special condolence gift will live on as a keepsake that they could keep in their home. Pro Tip: Throw in a plant bulb and some potting compost so the family can grow an annual reminder of their loved one, long after the last candle flame has gone out.
Custom Journal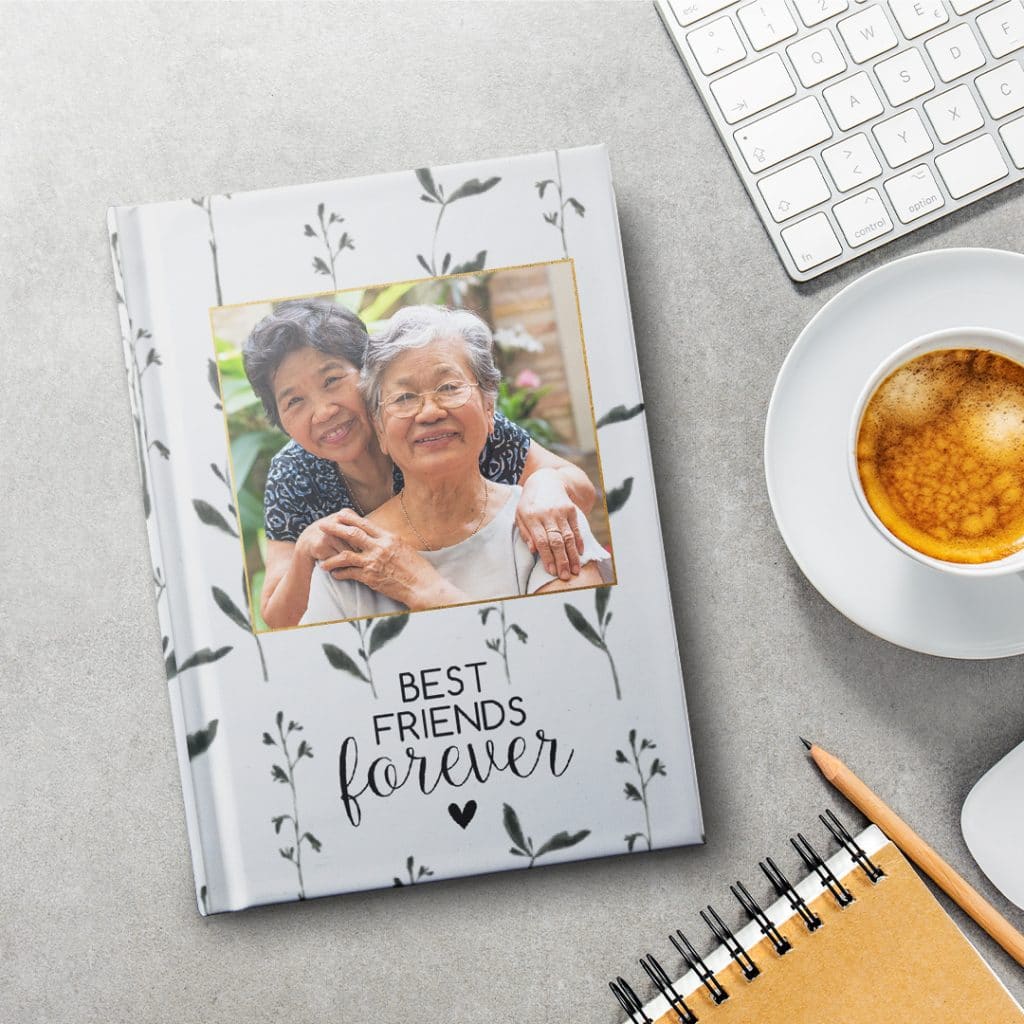 Writing down memories, jotting down our feelings and innermost thoughts can all help with the mourning process. Personalise your notebook with a hopeful message or thoughtful note of condolence.
Keepsake Tin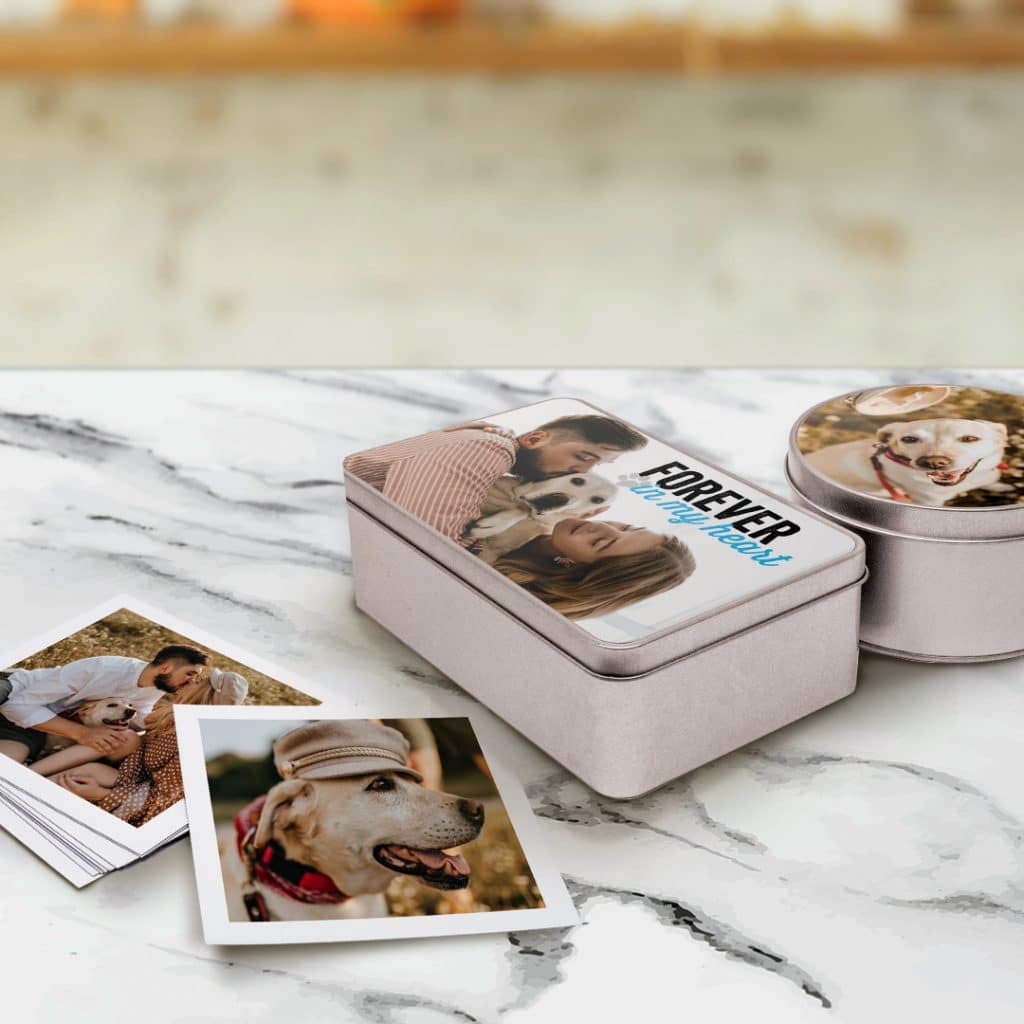 A personalised tin can be another way to keep memories alive. Photographs or custom text printed on the outside will help them recall happier times, and the inside is a safe place to store treasured items left behind by loved ones. A favourite piece of jewellery (such as a wedding ring), train ticket stubs from a favourite holiday, or a set of mini square prints stored inside will make it a go-to memory box for years to come.
Tree Ornaments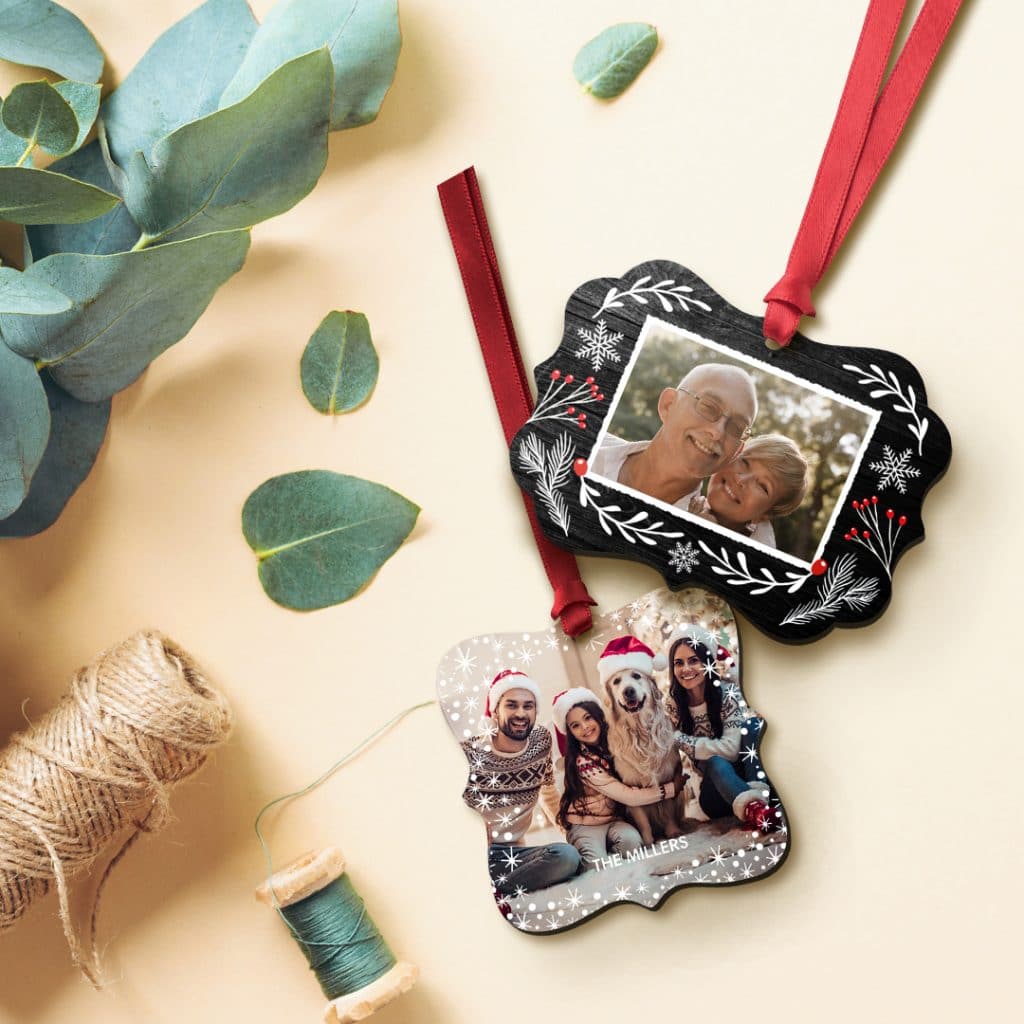 Christmas can be a painful time for those who are grieving; a memorial ornament may help lift spirits when added to the tree every year. This bereavement gift is one-of-a-kind and will last them many years.
Photo Playing Cards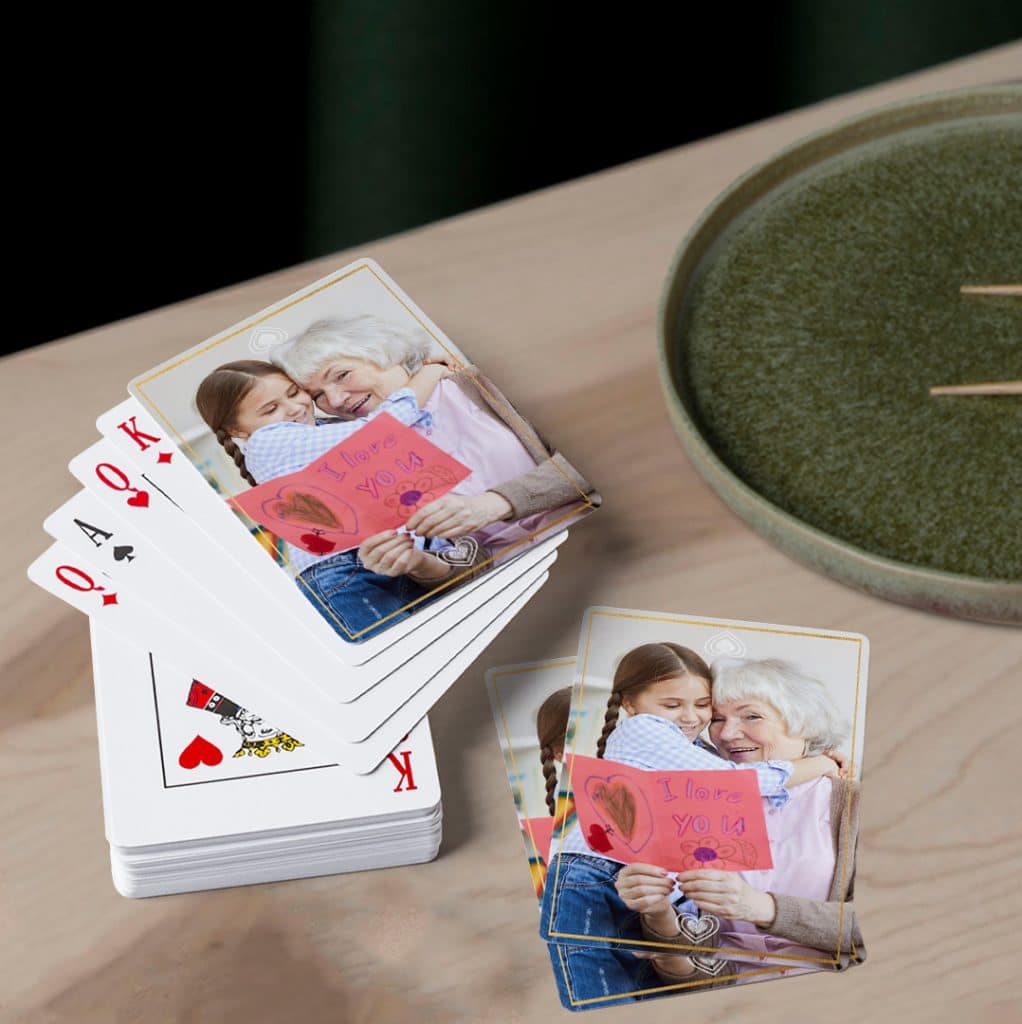 A deck of photo playing cards is a joyful, shared activity and perfect for families with grieving children. Choose to create custom playing cards as condolence gifts for a meaningful yet approachable way to remember the life of those who've since passed on.
Tea Towels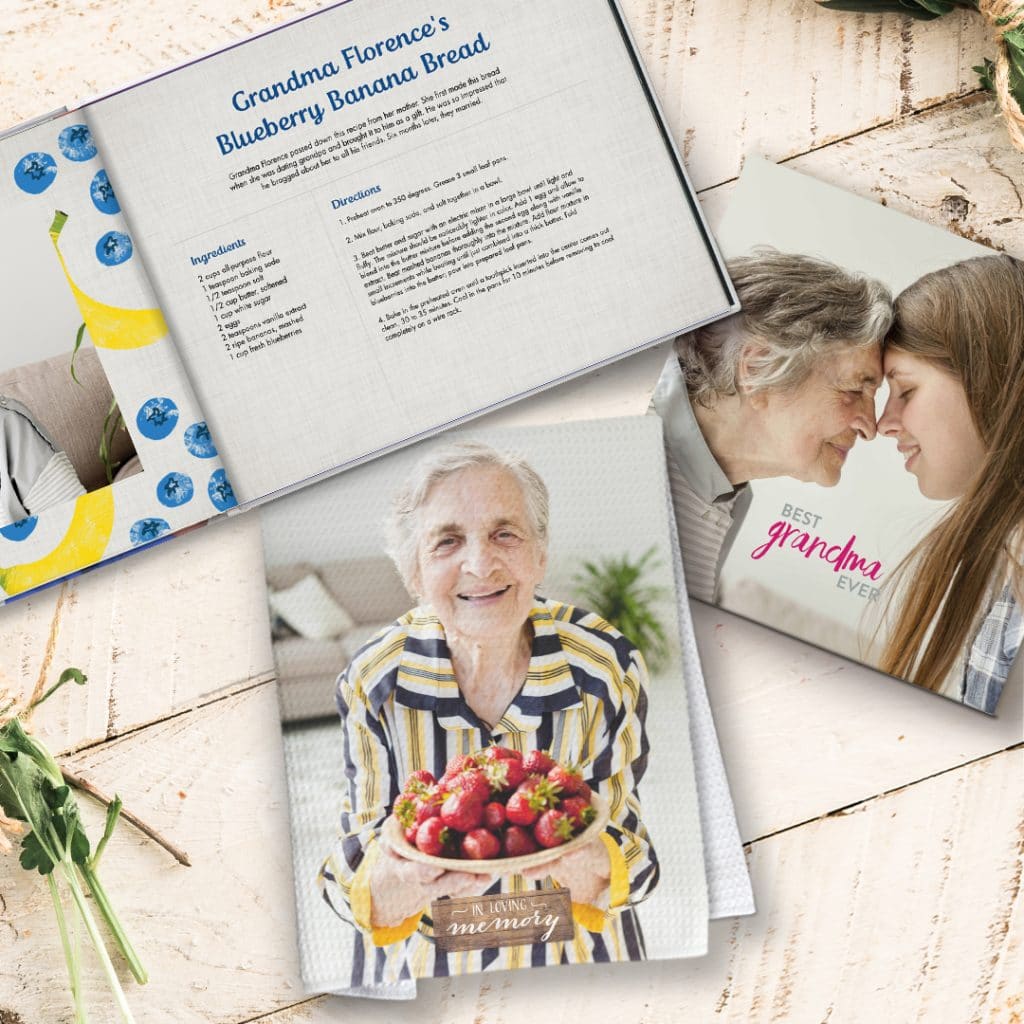 Very often, loved ones leave behind some beloved family recipes or cooking wisdom. Create a digital version of the recipe to print on personalised tea towels. They make lovely yet practical condolence gifts, especially if you are able to combine it with a photo recipe book or photo wall tile of their best dishes.
Keyrings & Magnets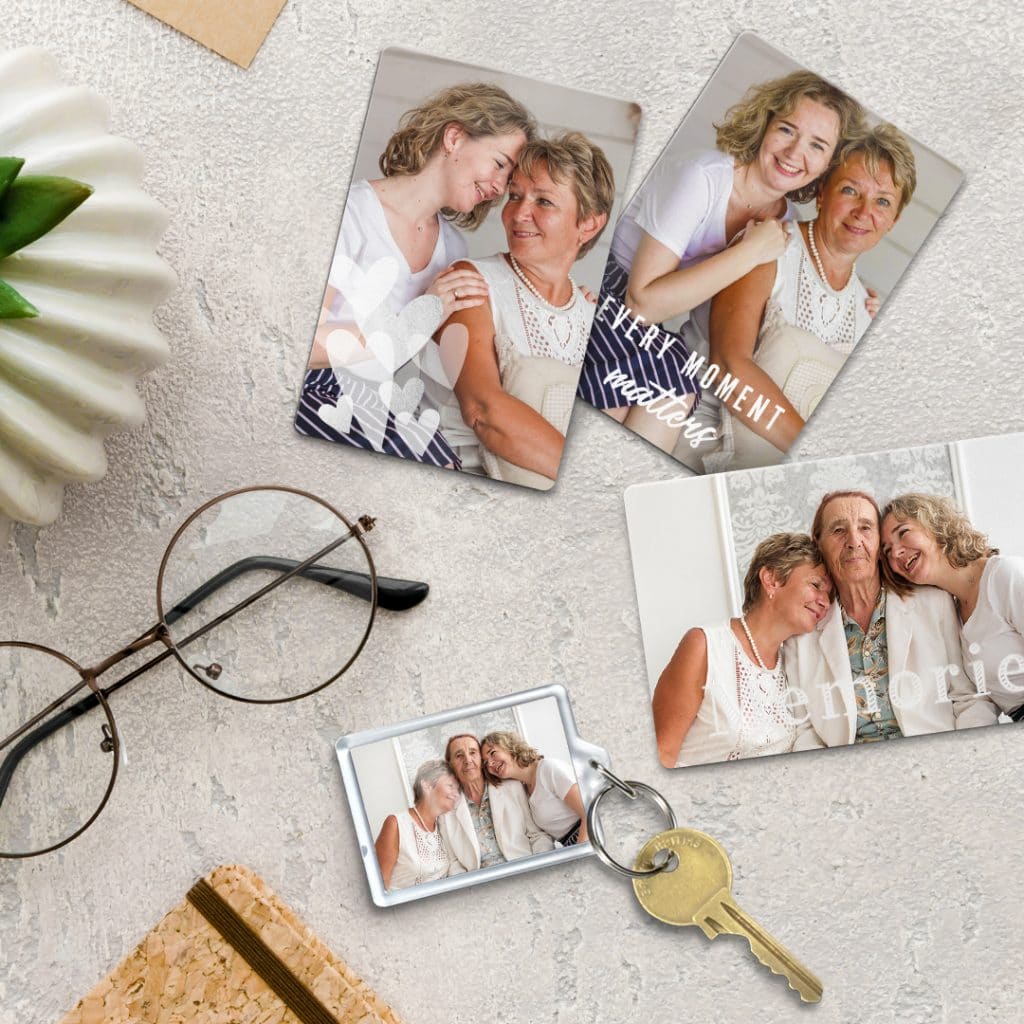 Remembrance photo keyrings may be the smallest item on our list but, like our loved ones, they are with us all the time. Another practical bereavement gift is a set of fridge magnets which celebrate loved ones while on daily display. Personalise keyrings and magnets with names, significant dates, a favourite expression or an inspirational quote.
Keepsake Cushions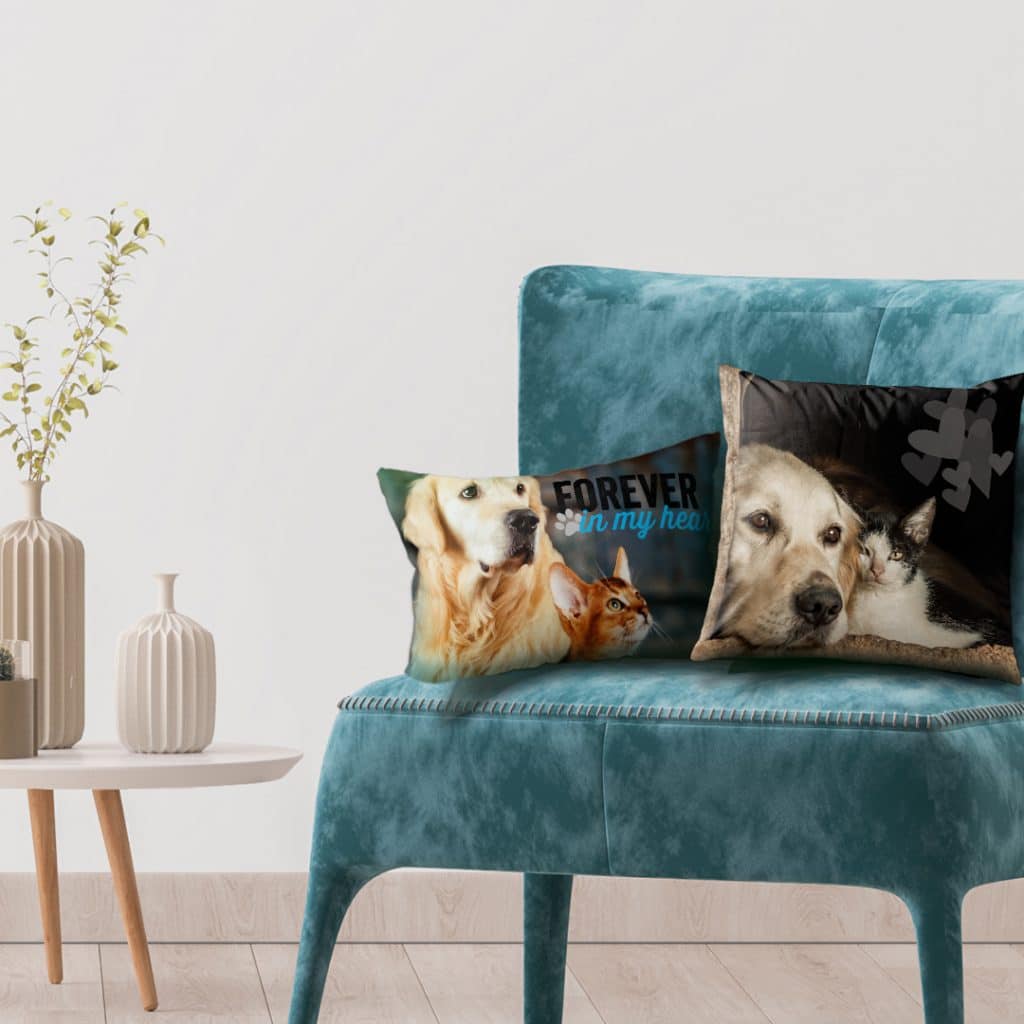 These thoughtful photo condolence cushions let you celebrate those you miss and keep their spot by the fire in their favourite armchair. Bereavement cushions can be used regularly or just brought out on special occasions, like their birthday or Christmas.
Personalised Blankets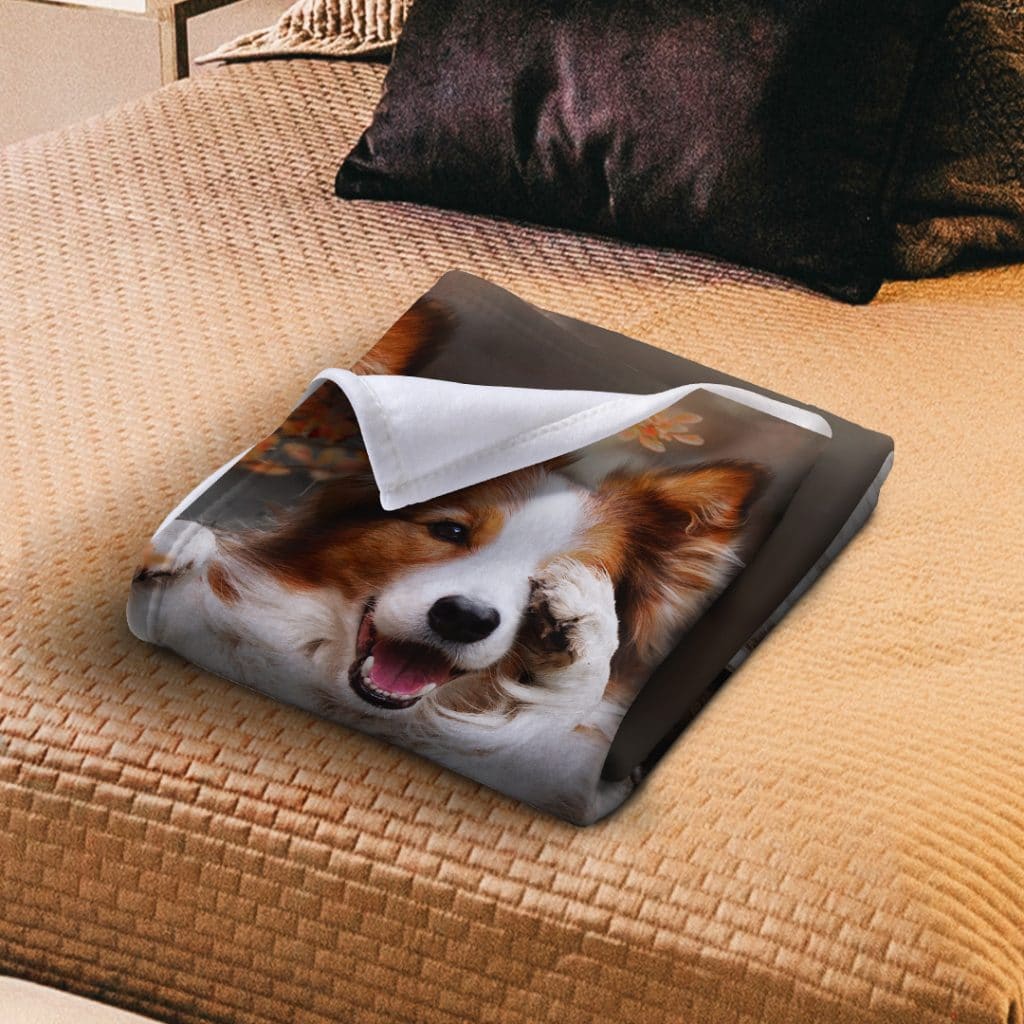 Blankets bring warmth and comfort, making them great gifts for widows and widowers or anyone who has recently lost someone. Sending a personalised blanket allows you to recreate memories and send them into their home. You can choose from plush and berber fabric types and print photos, names, and quotes directly onto the blanket.
Tabletop Photo Acrylic Prints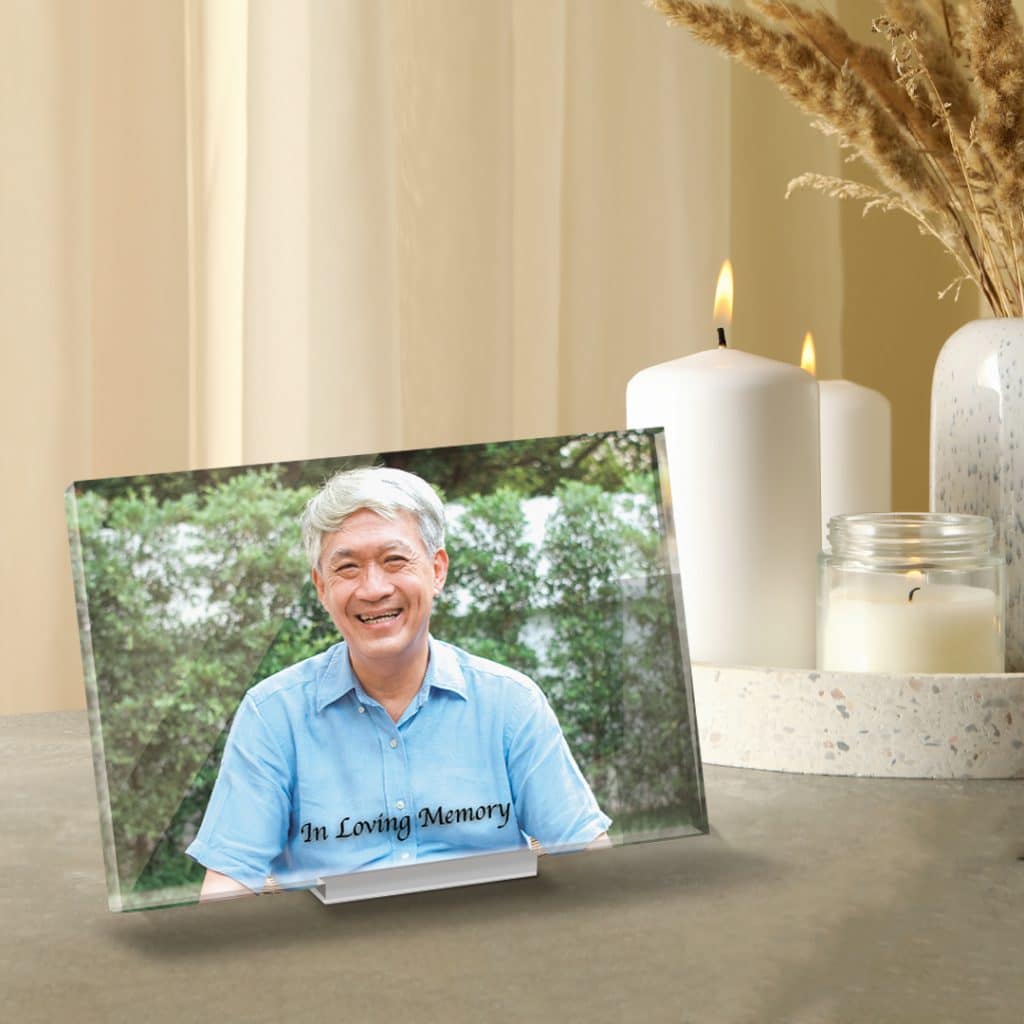 Acrylic photo panels or acrylic photo block prints can be thoughtful gifts for widows or anyone mourning a deep loss. They are especially evocative when placed on a windowsill, so the sunlight streams through their photo, illuminating the room. Create photo sympathy gifts that can be displayed on mantelpieces, desks, bedside tables, and other areas of the home, to serve as a beautiful reminder that their loved one is waiting for them. (These sympathy gifts also display well on the coffin at funeral services.)
Canvas Prints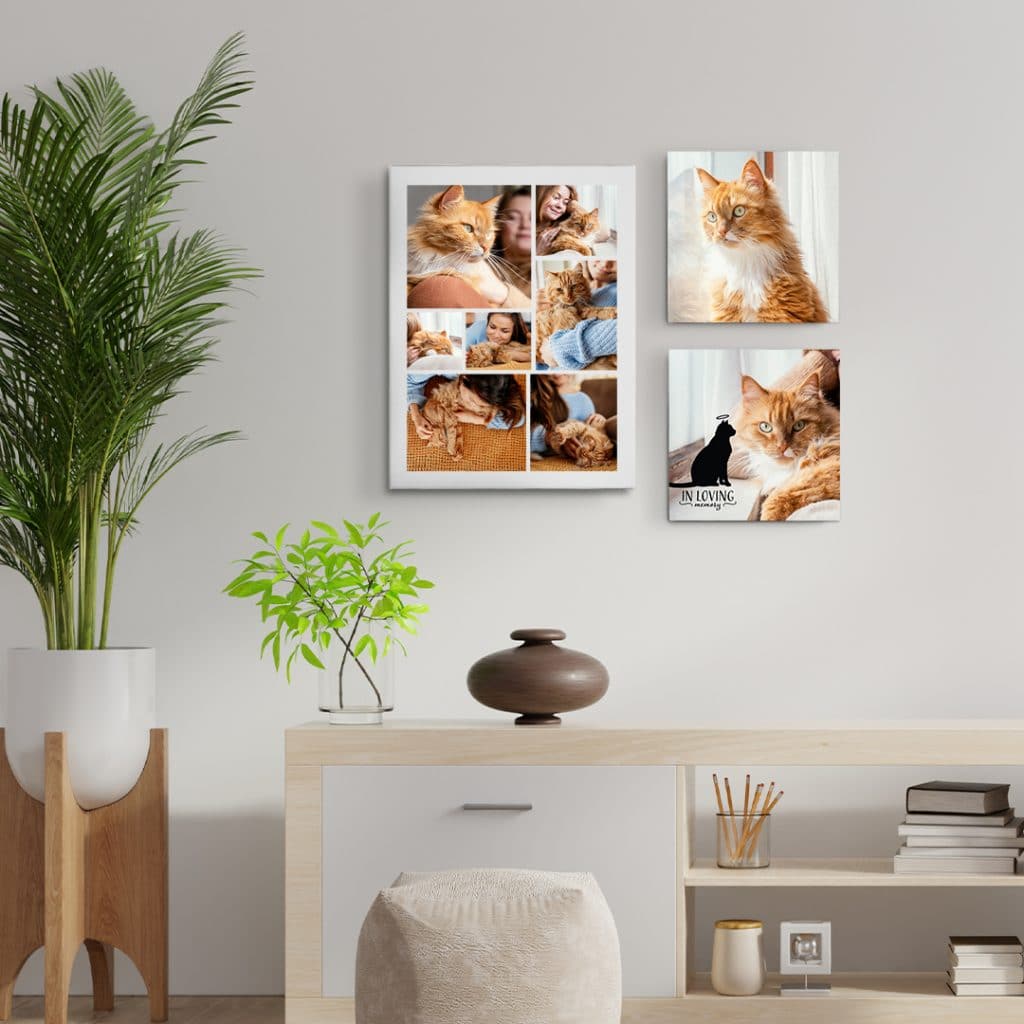 Print a cherished memory onto a canvas set and don't forget to add a personalised condolence message of hope and remembrance. If there are too many sweet memories, print them in a collage canvas print layout. Another option is to make a canvas set or print the image of your loved one as a unique split canvas.
Framed Tabletop Prints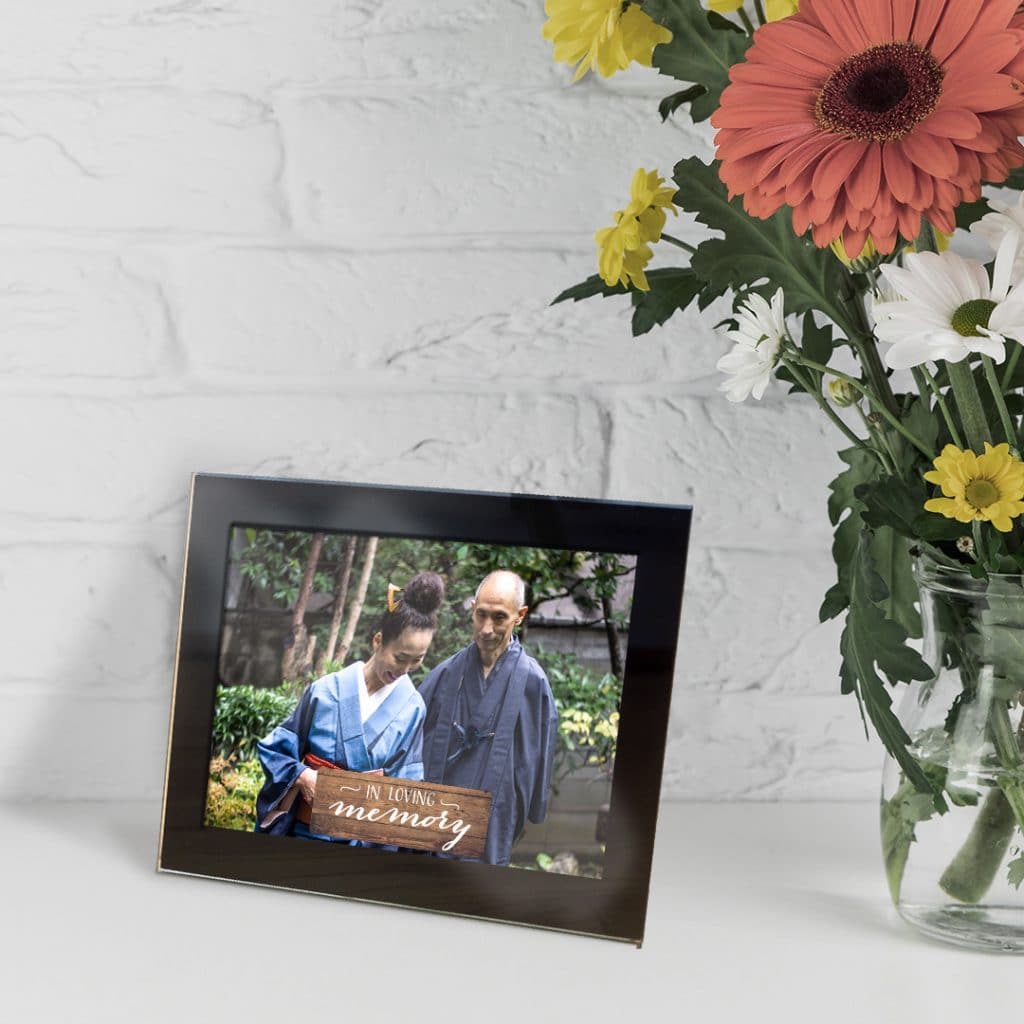 Nothing conjures a happy memory quite like a favourite photograph. Just looking at photos can evoke strong memories of a time and place from the past and all the warm emotions that come along with them. Those who are grieving are likely to look to these images for comfort throughout bereavement and beyond. Create photo sympathy gifts like a modern yet simple glass-framed photo print to keep them company on their bedside table.
Cards of Condolence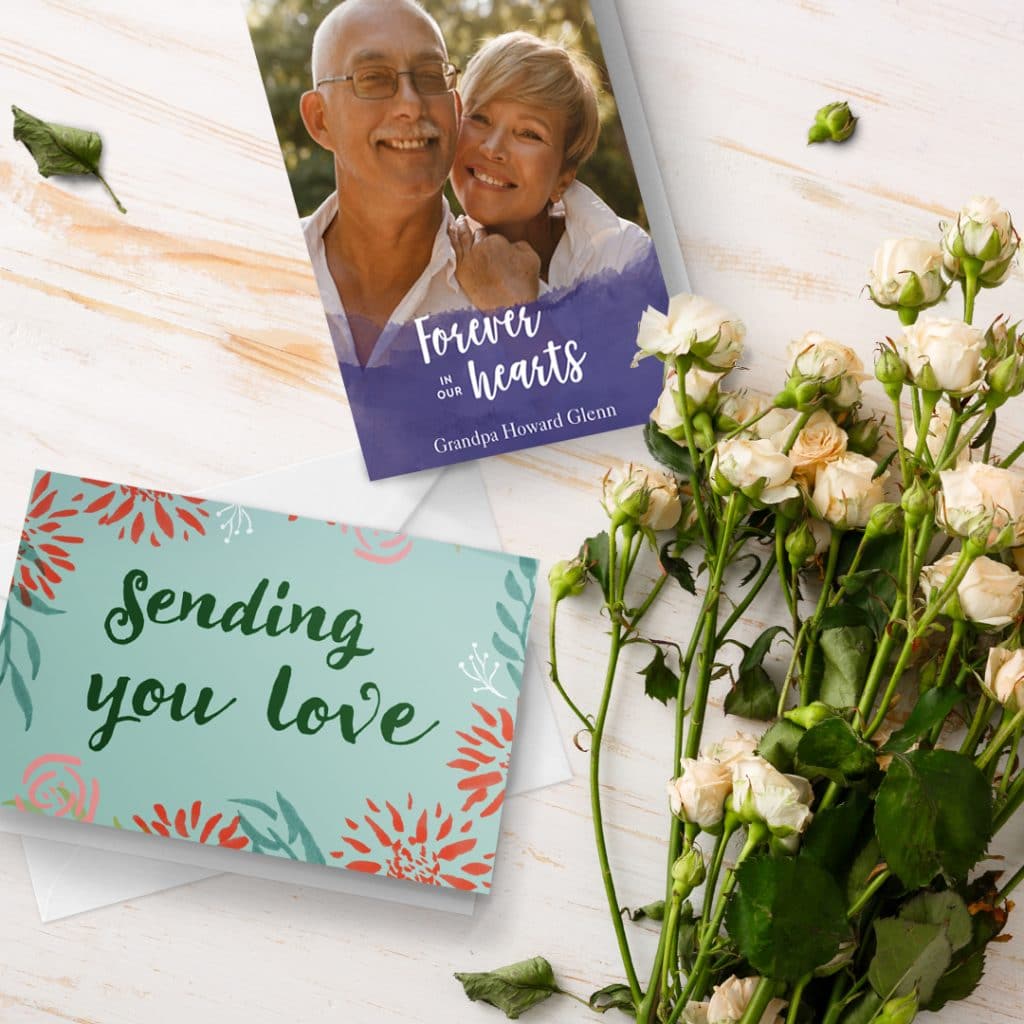 Sympathy cards are the perfect way to comfort grieving loved ones. You can personalise your card further with a photograph and text. Touching words mean the most to anyone in mourning, which makes cards wonderful gestures of sympathy. They can be combined with flowers; and you can let the card message do all the talking when words fail you in person.
Which sympathy products would you like to give or receive? Let us know via our social channels. You can find us on YouTube, Instagram, Facebook, Pinterest and Twitter. Simply tag us with @snapfishie or #snapfishie. Don't forget to check out the Snapfish site for updates on new products, as well.