Leaving home for uni can be a daunting task. You don't want to take too many things with you since most student halls have limited space. But you want to take just enough so you make your new place feel more like yours. Adding warmth + personality to your new accommodation is easy with our custom décor and academic accessories. Let Snapfish help you start the year off right with some new, personalised student essentials.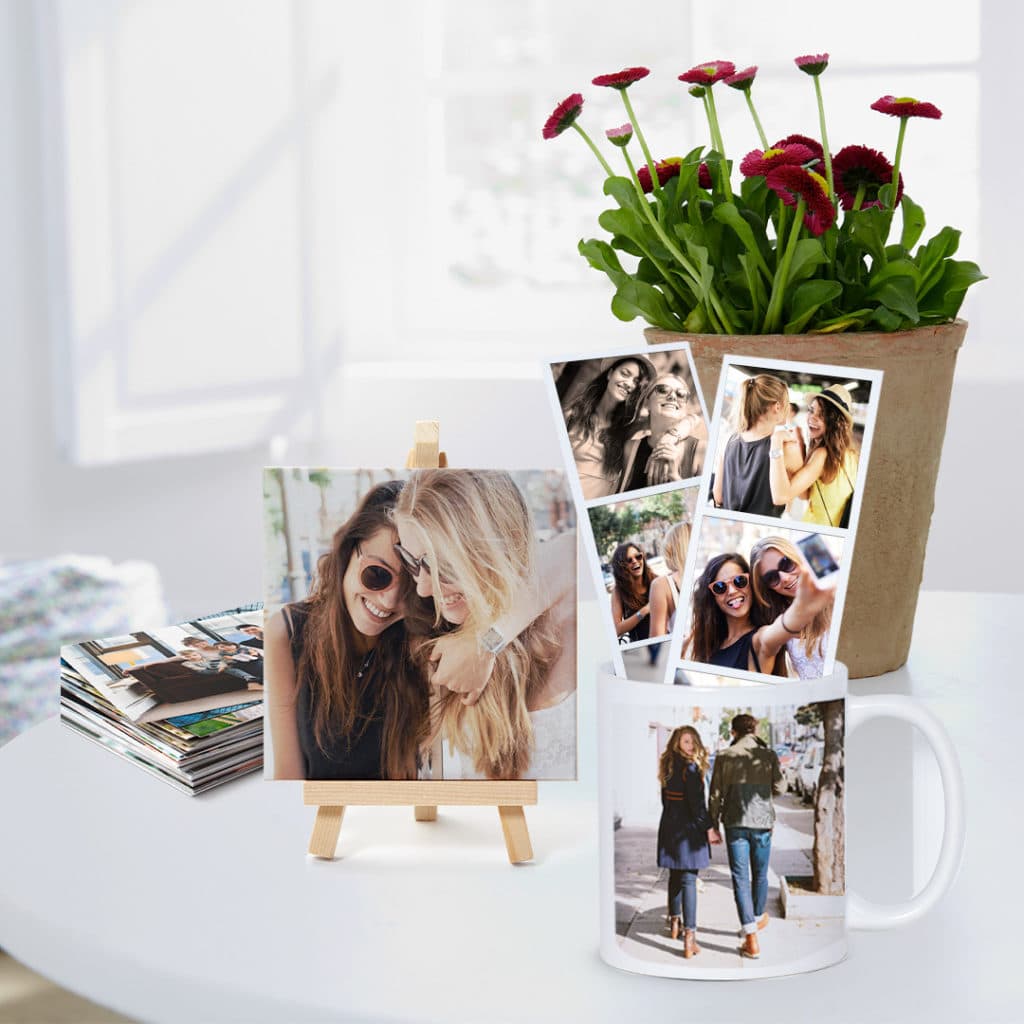 Personalised Face Masks — These days, face coverings or cloth masks are required in most indoor public spaces. While most universities have gone out of their way to create safe learning spaces, it's still a good idea to carry one with you at all times. The best part about our masks is you can create them with original photos and customise with a name, or funny message. We even have a blog post showing you had to create one with your own smile! It's best to order multiple masks so you can wash them regularly and keep a clean one on hand. They also wash well!
Personalised Plant Pots — To make your new room feel more at home, you may want to take a few plants with you. Our new customised plant pots are perfect for smaller spaces! We recommend potting succulents, cacti, or herbs. Customise your plant pot with photos, designs, or text.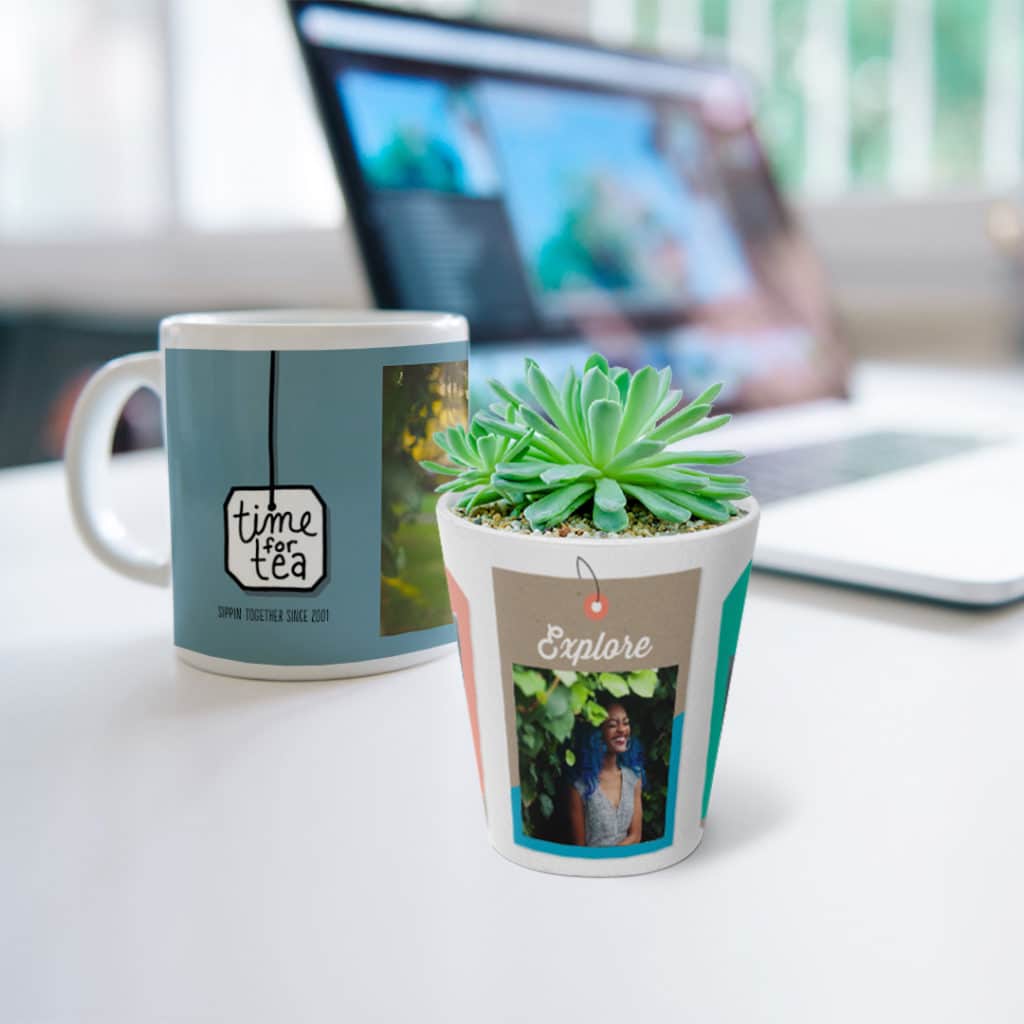 Tea Towels — Now that you're on your own at uni, mum won't be there to clean up after you. Make sure you have several tea towels handy to dry off the dishes. Our tea towels are great for shared spaces as you can personalise them with photos, fun designs, and add a monogram or name.
Personalised Drinkware — Hydration is key to helping you stay focused on your studies. Our personalised water bottle is perfect for quenching your thirst and keeping your beverage icy cold for hours! Plus, they're reusable and eco-friendly so you can feel great about saving money and the planet! If you're more of a tea or coffee drinker, make sure you grab one of our personalised photo mugs. We have several photo mug styles to choose from. Try our travel mug for study sessions on-the-go, or our latte mug for late night study sessions. Personalise any of our drinkware with photos, names, fun designs, or embellishments. A hidden bonus of adding our cute and funny design elements to your mug? They showcase your personality and make a great icebreaker when you're getting to know your new crew.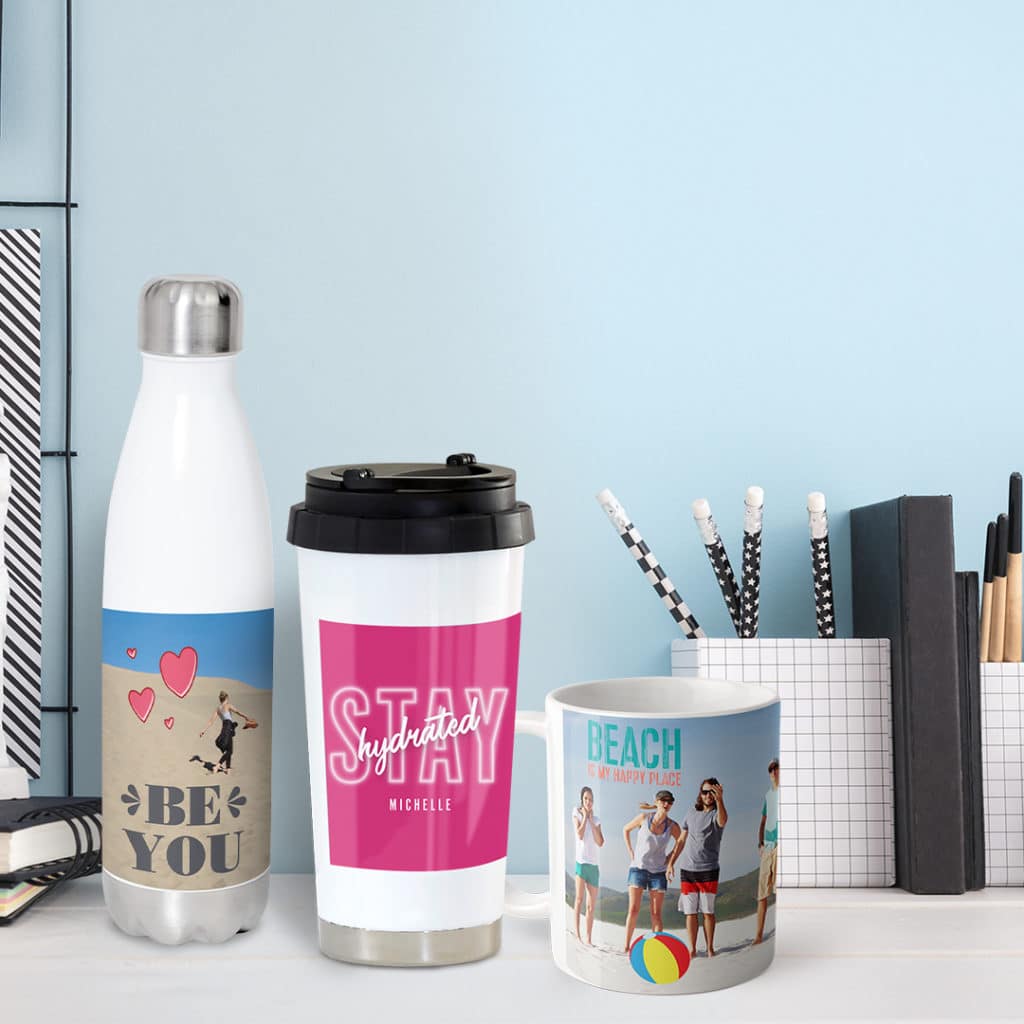 Photo Acrylic Keyrings – Your new home from home means a new key to keep track of. Make it easy to find with a customised keyring. Just personalise with fun photos and text.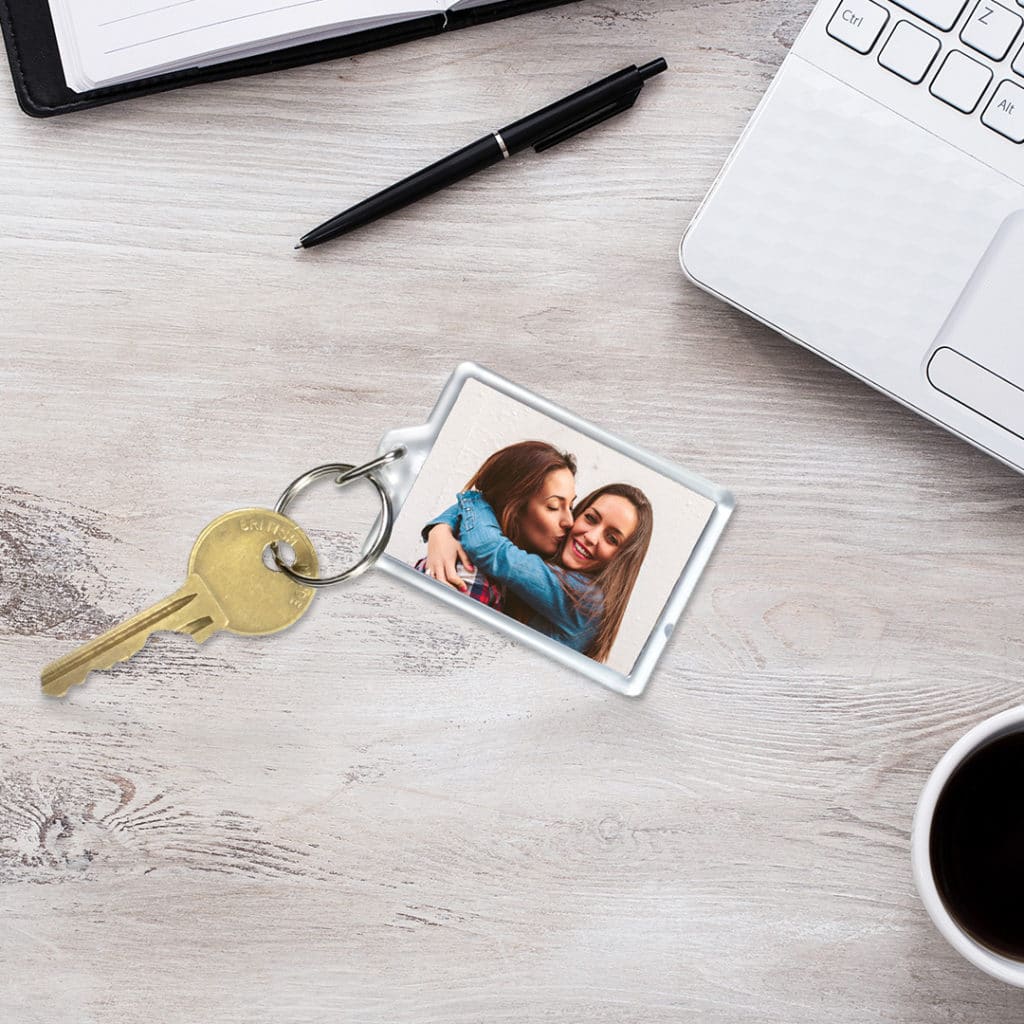 Notebooks – Don't forget the reason you're off to uni in the first place — to learn! You'll need plenty of paper on hand for assignments, brainstorms, and occasional doodles. Our spiral, softcover, and hardcover notebooks will make notetaking a breeze. Plus, you can personalise the cover with a name, photo, or cool design.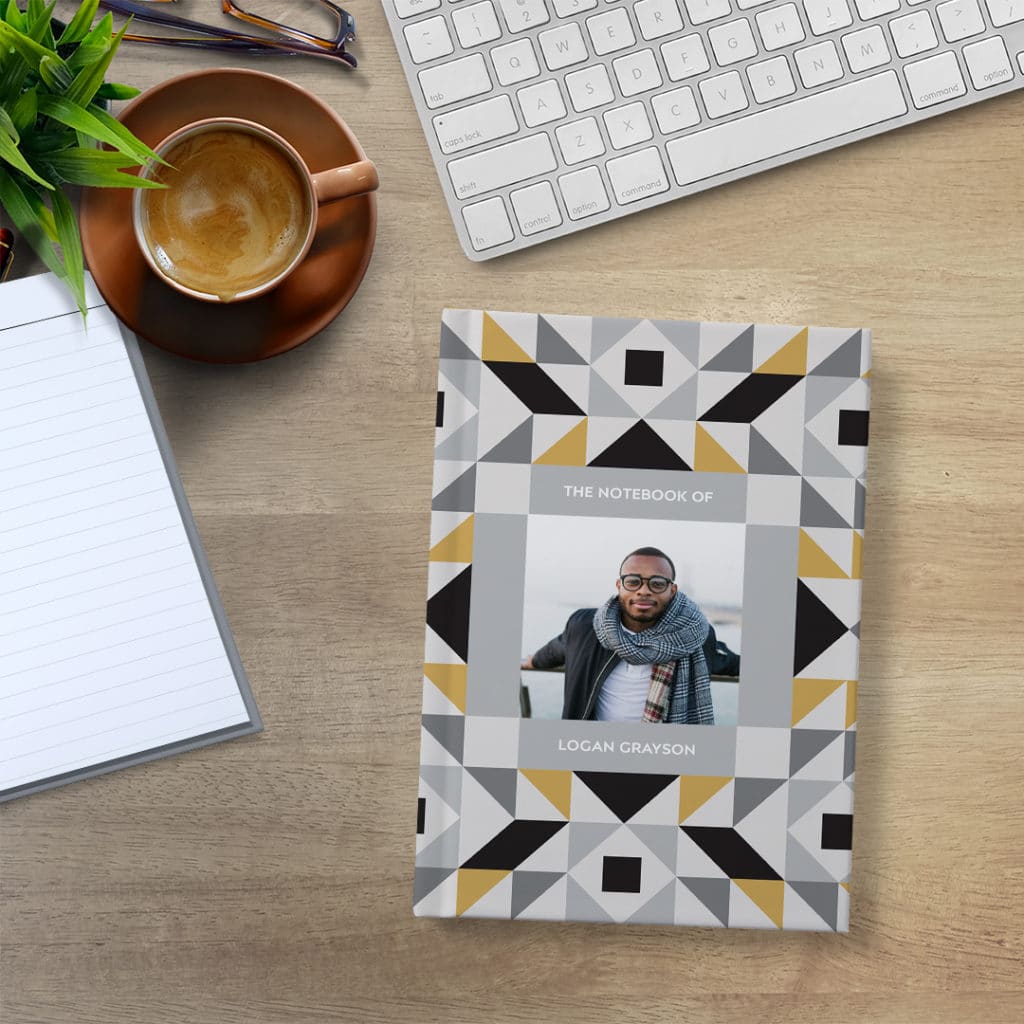 Personalised stationery, notecards + postcards – It's inevitable that you might feel homesick while in a new space. It'll be nice to reach out to friends at other universities or the family back home with a quick letter. Plus, these will come in handy when you need to hit up the parents for a little financial assistance. Don't forget the postage stamps!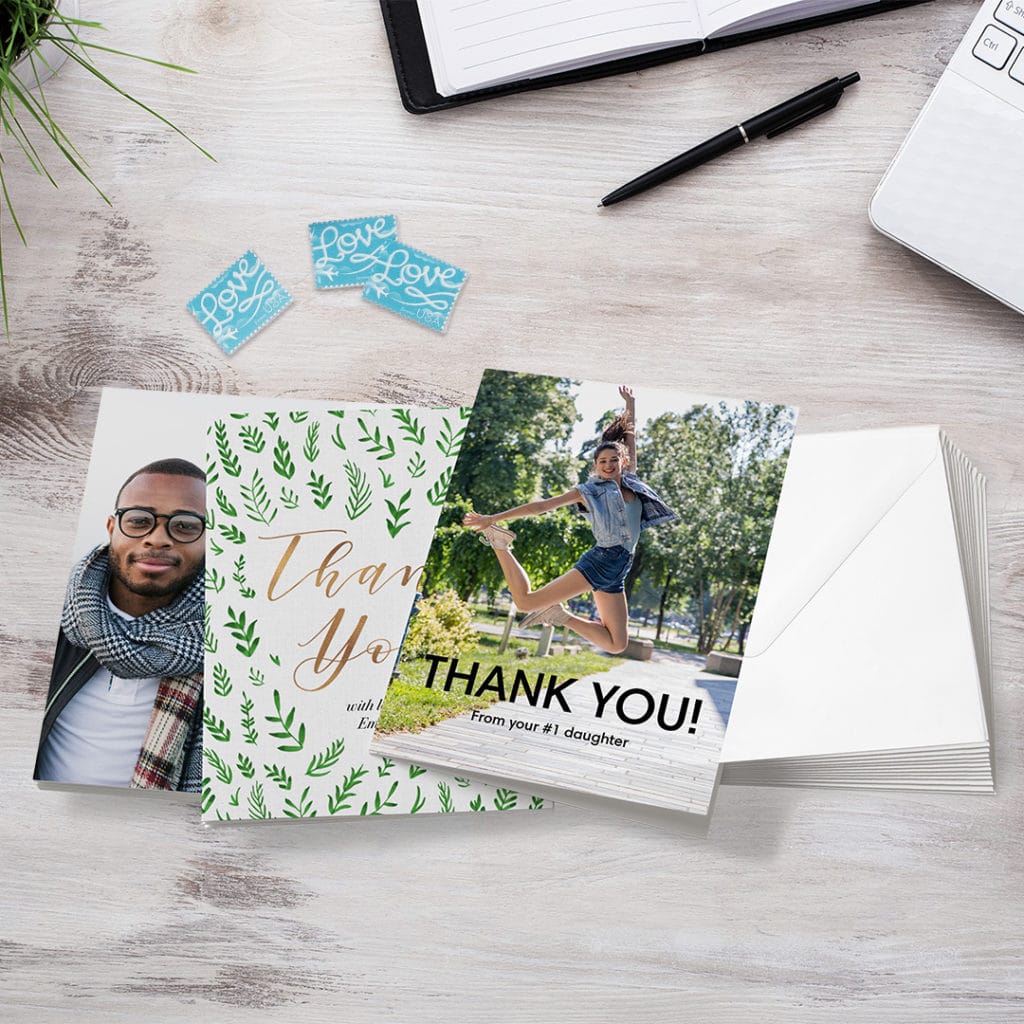 Photo memory book – If you're still feeling homesick after writing those letters, we have another quick way to cure those blues. Create a photo book of family + friend moments as a handy quick pick-me-up. Why not make one for your other friends who are off at their own colleges? You can add in funny captions and embellishments with our project builder. Our photo books also make great cookbooks so you can try your hand at nana's recipes!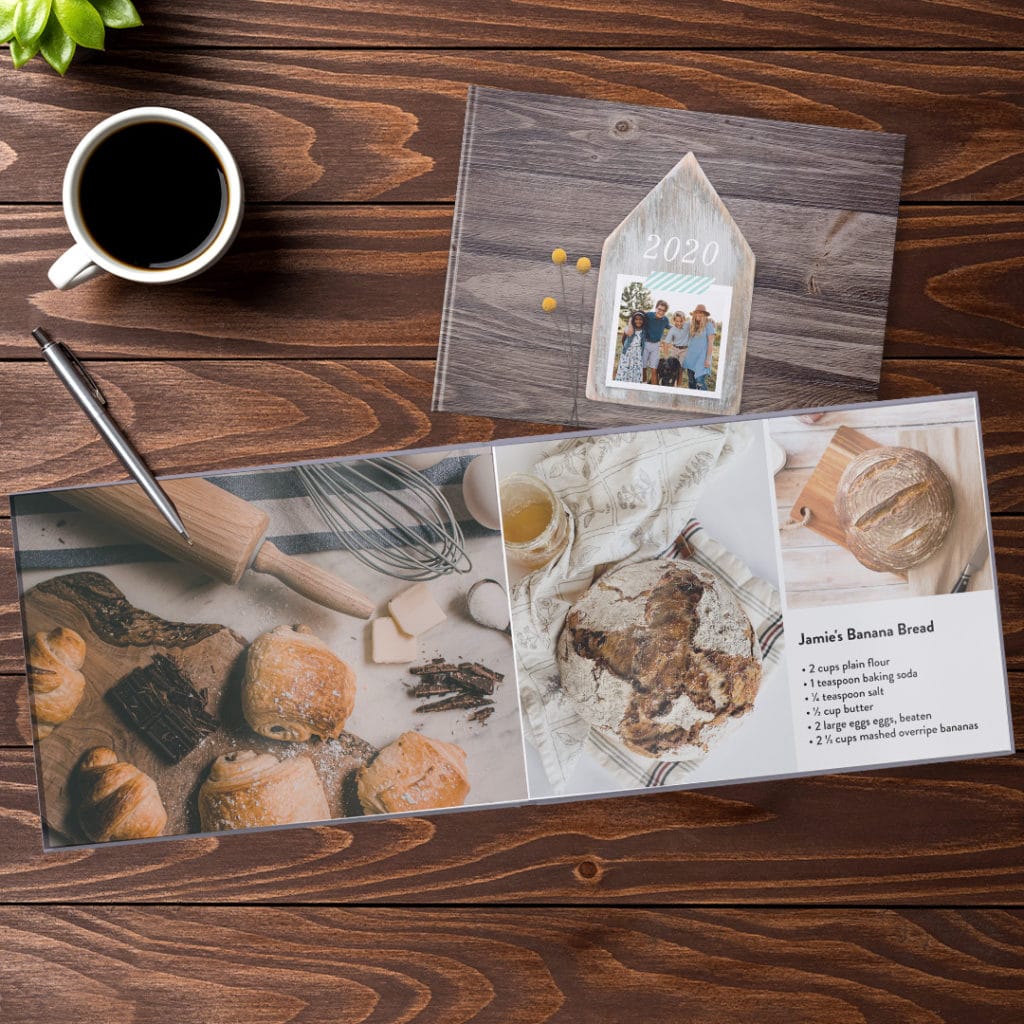 Blankets + cushions – Make your place feel extra cosy with our personalised photo blankets and custom cushions. Plus, you're going to want some extra comfort during those late-night study sessions. Don't have photos you want to use? Not to worry as we have lots of designs you can add a name or monogram to. Make sure to mix and match cushion sizes for a fun display.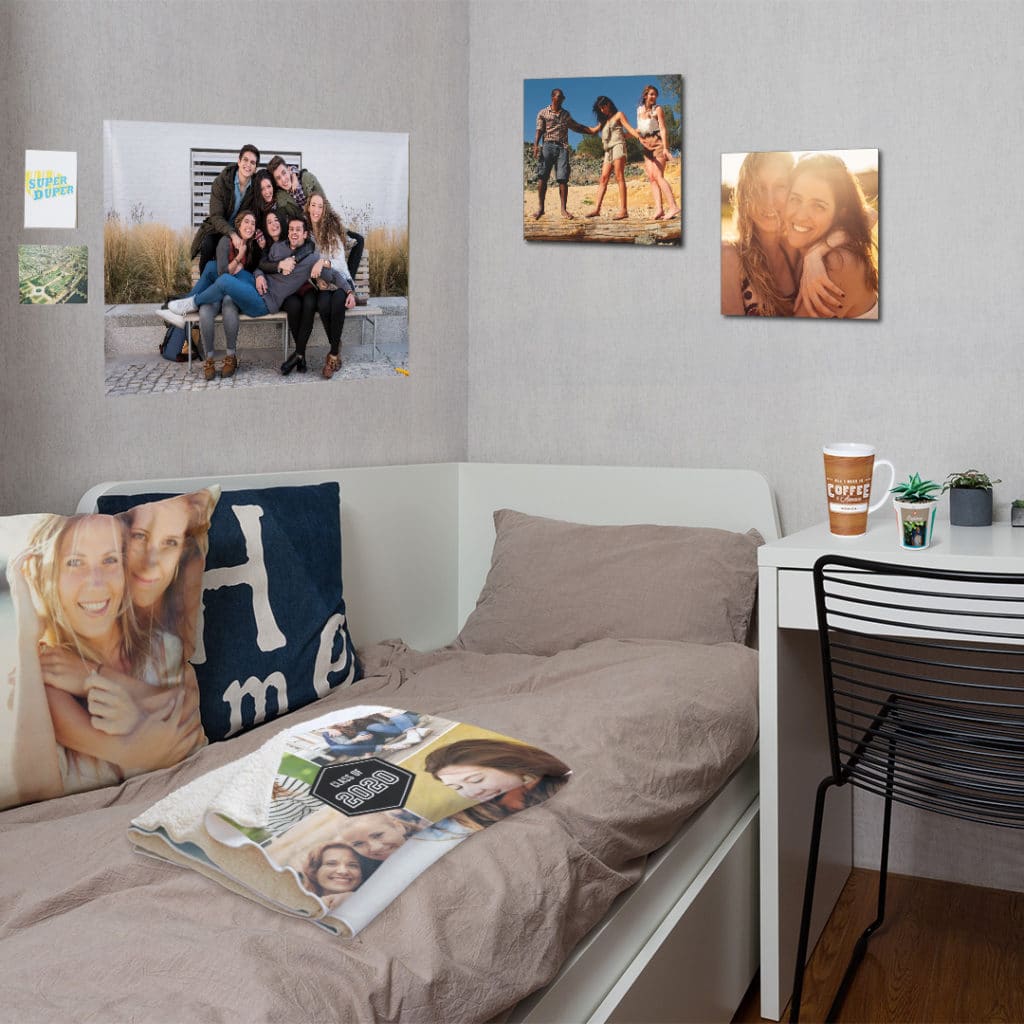 Plenty of photo prints + posters — Make sure to decorate your space will all your favourite faces! Snapfish has a wide range of photo print styles and sizes to choose from. Choose standard prints featuring one photo or create larger collage prints where you can display multiple images at once. If you're new to collage prints + posters, check out the handy tutorial video below.
Did you know that you can get 50 FREE 10×15 cm (6×4″) prints each month? All you have to do is download the Snapfish app!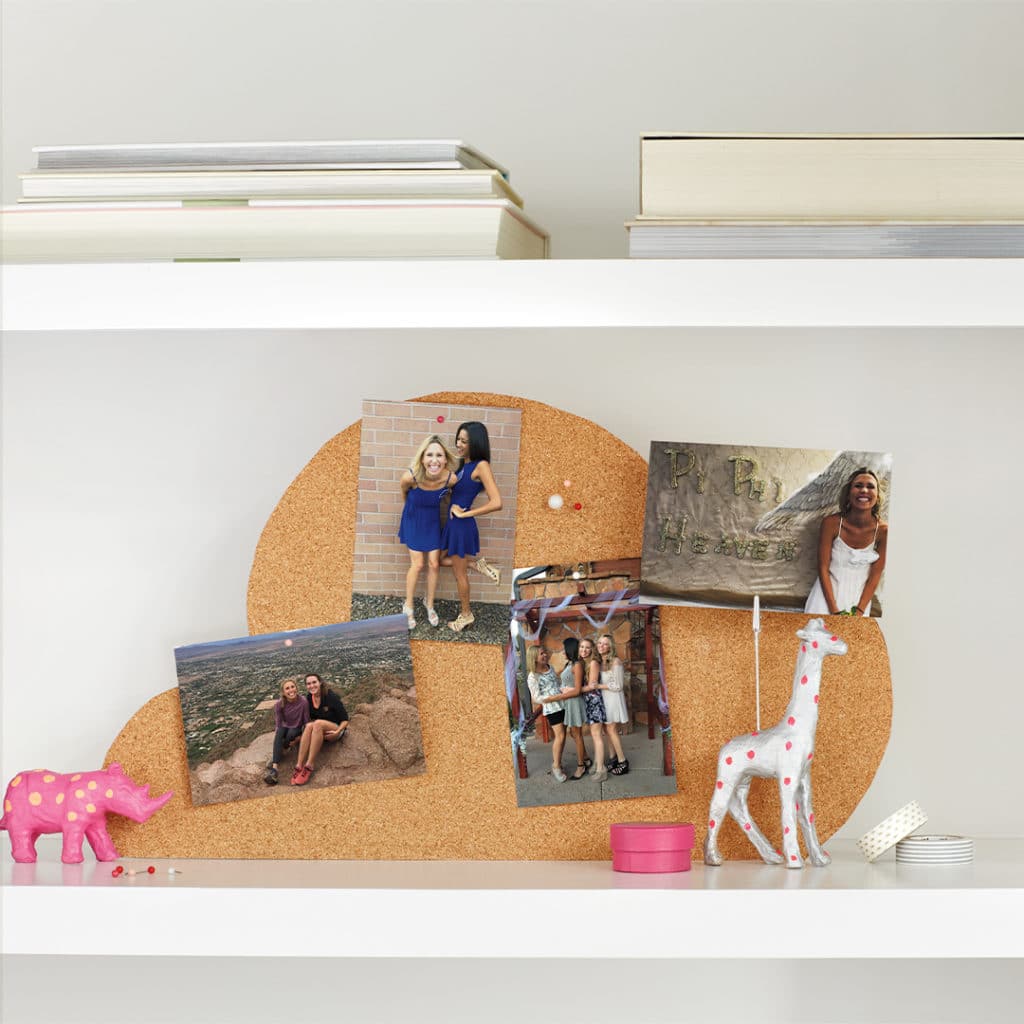 Diarise your life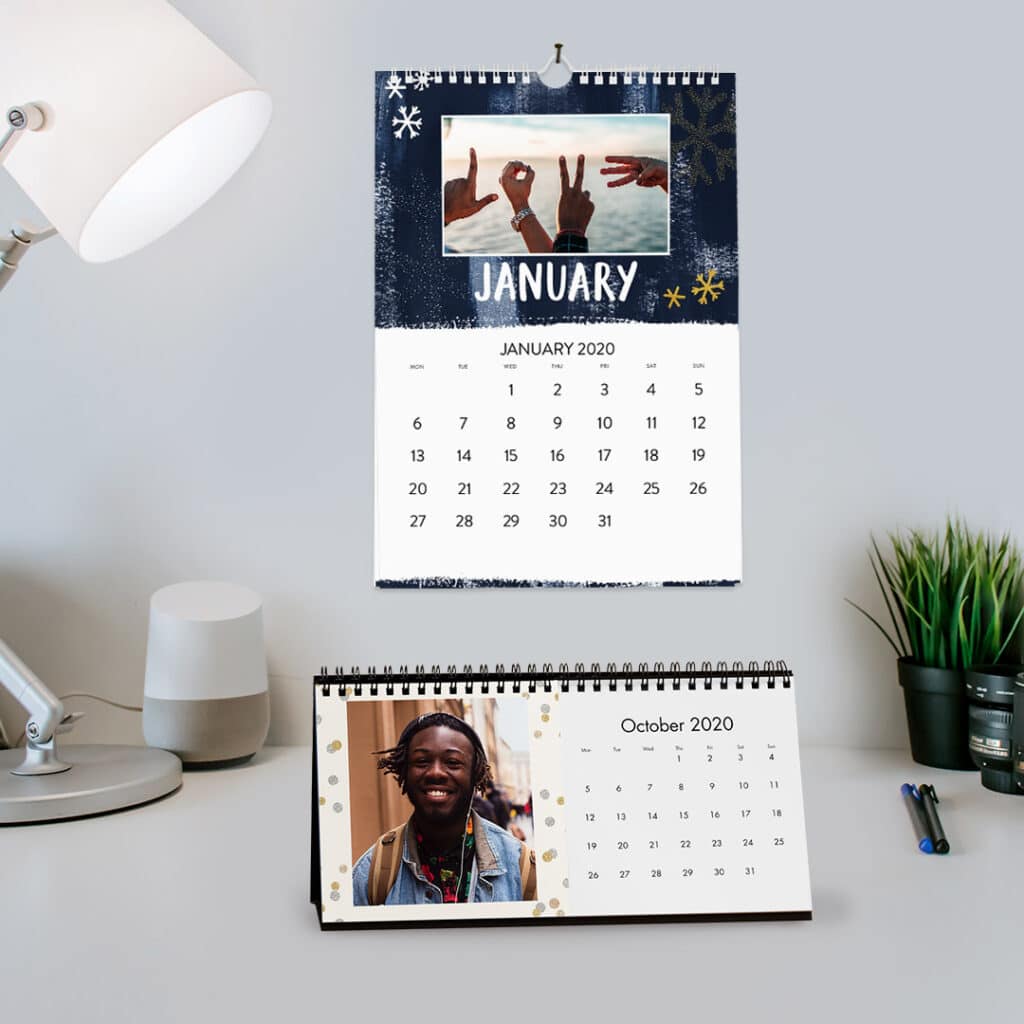 Wall and desk calendars will help you keep track of the lesson plans and social events. Snapfish wall calendars can start at any month, so it is easy to create a personal academic year calendar. Or create a desk calendar if you want to keep your walls free for prints and art.
Customise your calendars with photos from family gatherings, meaningful quotes or fun photos of them and your best mates. Did you know – we also sell personalised diaries?
Don't forget the embellishments!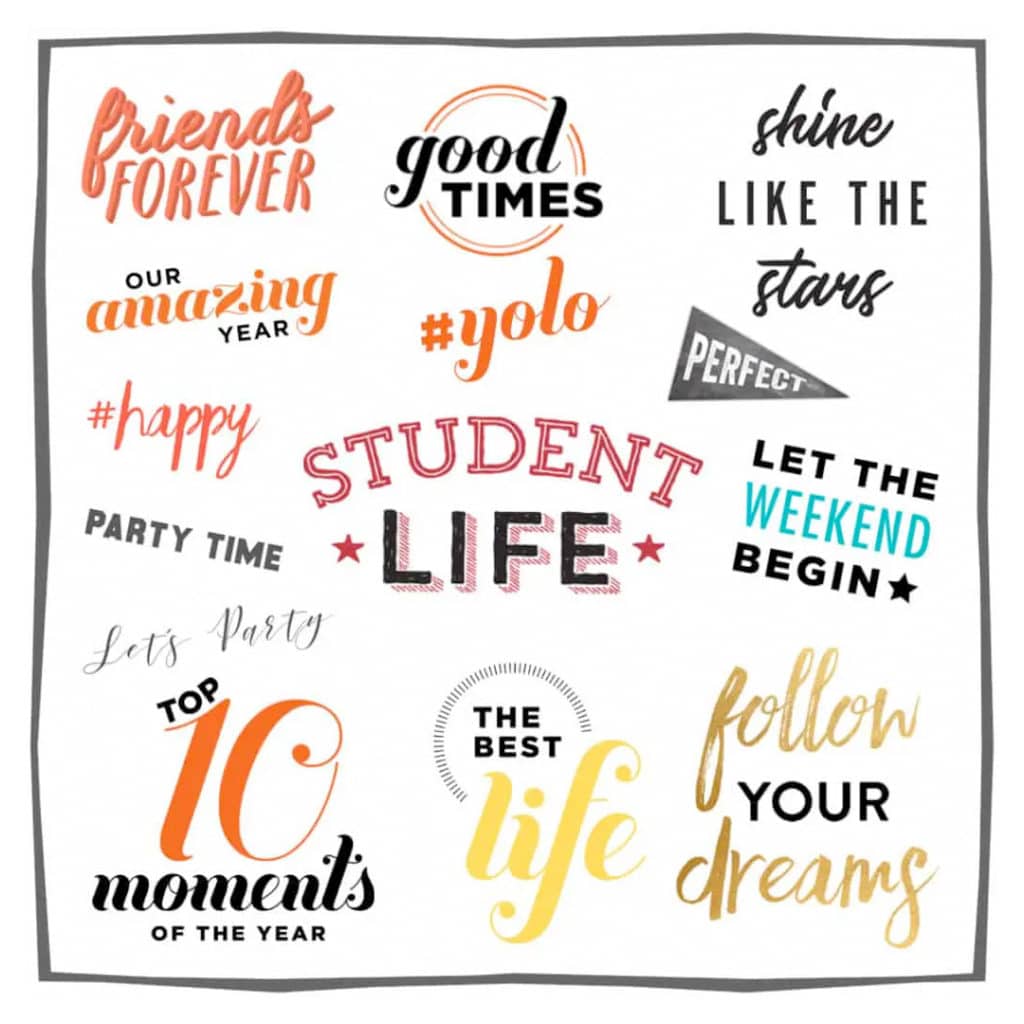 For extra fun and flair, you can add embellishments to your photo projects. We have a wide range of student-themed stickers you can apply to prints, posters, canvas, photo books, and more. Once you've chosen a product you want to create, you'll be able to add student embellishments in the project builder. Just click on the "Embellishments" tab to find some of our favourites. Under "School" you'll find a variety of student life stickers. Under "Collections > Best Year Ever" you can find fun phrases and decorative elements. Or, try "Family & Friends > Best Friends" to embellish gifts for your forever friends. Lastly, you can check out "Phrases > Family And Friends" for heartfelt sentiments.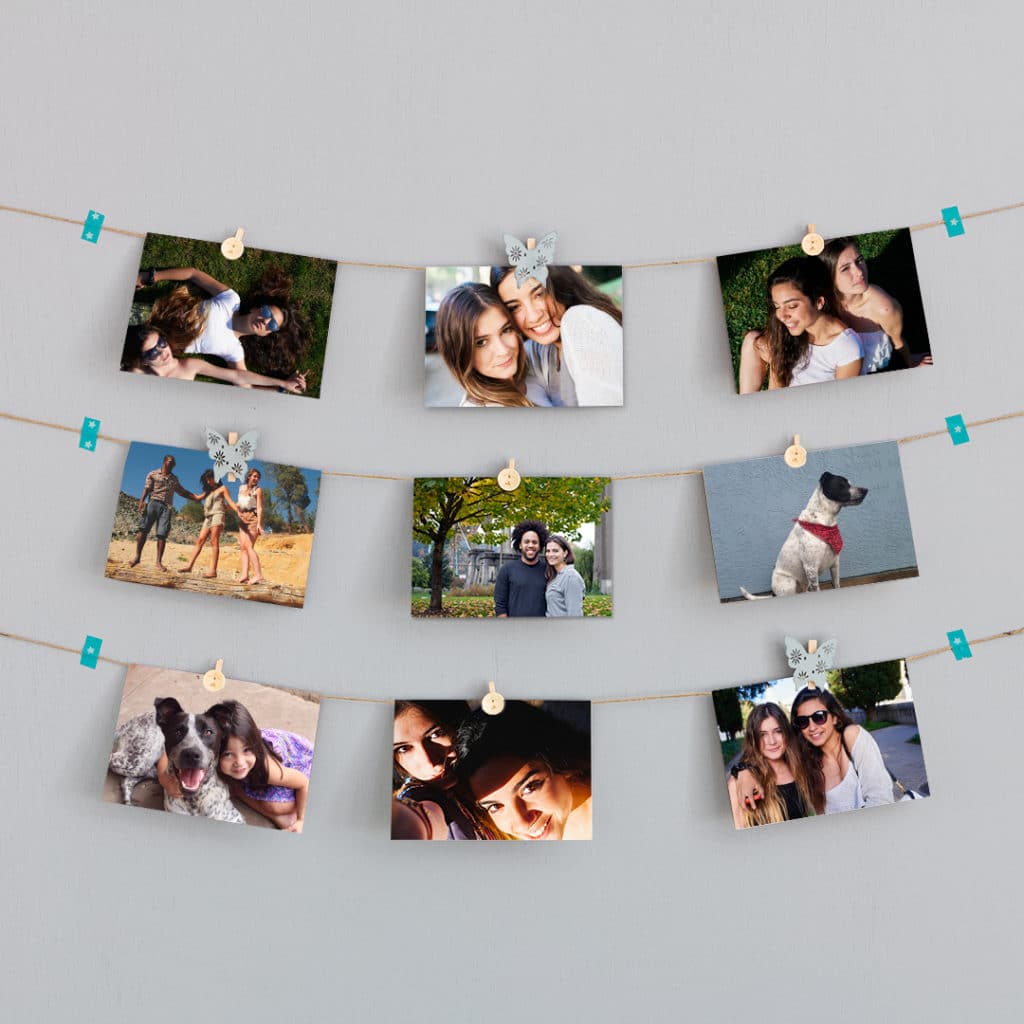 We'd love to see how you decorate your student digs! Please share your creations with us on social media! Just tag us with @snapfishie on Instagram or Facebook with photos or use the hashtag #snapfishie. You can also follow us on YouTube, Twitter and Pinterest, too!